We need to talk about it, for many reasons, especially those that support art in Chicago and that support unions and workers.

For those that don't know, the Chicago Symphony Orchestra, represented by the Chicago Federation of Musicians, went ahead with its plan to go on strike on March 10th.

"We want a fair and competitive contract," Stephen Lester, the chairman of the union's negotiating committee said. "The overwhelming vote to strike was driven by management's insistence on reducing benefits and offering inadequate compensation."

The demands call for a continued dedication to pay raises and benefits packages, noting the upward trend in sales and going pay at other symphonies.

I mention this first because what we need to talk about first is not these demands. We published a post on Facebook about our line of questioning for the representatives of the strike, and it was met with questions of whether or not we support the strike.

I want to say first and foremost that we support these demands, they are logical and necessary, but where we question the orchestra is our feeling that they do not go far enough.

I think this questioning begins with our understanding of how the subscription sales operates.

The sales that the Chicago Symphony Orchestra cites are that of the subscription sales department, which are two separate offices of about 20-30 part-time workers that call anyone that's ever attended a CSO performance.
The first office is Patron Services, they handle subscriptions from the day they go on sale until about the end of April, when anyone who hasn't renewed gets sent to telemarketing (the second office.) Almost everyone in this department is a musician or a performer of some kind as well, and these are the people who are also answering the phones when you call about the strike, on top of processing refunds for this weekend's canceled performances.
The second office is the Priority Seating office, which is an outgoing call center that the Chicago Symphony Orchestra hires a third party for, working on a commission basis that skates minimally over the state's pay requirements for such work.

Now some people are terrible at this job, and this piece isn't meant to address the pay for people terrible at this job, but it is meant to point out that many people who work in these kinds of jobs, including the Lyric subscription services, are also people with one or two degrees in music performance or a similar artistic field.

The difference with this kind of work and artistic administration work on the whole is that they are not represented by a union, and the company at large has de-incentivized them from forming one. Where is the solidarity from the Orchestra to these people that make their work possible?

And in the specific case of these workers, who are not only not represented by a union but aren't even technically employed by the Chicago Symphony Orchestra, who is advocating for the vetting of labor practices with the CSO board?

We did ask our press contact with the Orchestra strike about this piece of the puzzle, and to the strike's credit heard back.

"We represent only the Musicians; not the Administration, or others representing stagehands or those related to other elements of the orchestra," the email reads. "But we are sympathetic to the ticket sellers and anyone earning less than a minimum, living wage."

Why must the Orchestra's stance end at sympathy? Who is representing, organizing, and outwardly advocating for these workers?

For those who study music at the bachelor's and graduate level, learning to understand how paid choirs and the American Guild of Musical Artists operates is an important piece to understanding how a singing career looks. And in the case of representation by AGMA, it means working with a party that organizes nationally, working at a handicap to local needs, and it means working inherently divided from the workers of the orchestra and the crew.

That's because in the case of the Lyric, the crew is represented by the International Alliance of Theatrical Stage Employees, and that work as artistic administrators at places like the Lyric, the Chicago Symphony Orchestra, and even Chicago Opera Theater, Grant Park Music Festival, and Chicago Sinfionetta.

And for as successful as the Lyric Opera Orchestra strike was last October, and the Chicago Symphony Orchestra strike now, these other unions that are a part of these same companies are not reaping the same benefits.

As we reported during the Lyric Opera Orchestra Strike, AGMA and IATSE had already negotiated a contract and were put out of work during the time of the strike, and neither AGMA members nor IATSE members received back pay for the work lost. What does this say about CFM as a collaborative force as a union, and how can those that support the strike help it to reach for more?
Many say that each union does not have a responsibility to these other bodies, but this is a unique response in performing arts unions. Otherwise, the purpose of unions is to organize an entire labor force in a trade or company to advocate for the needs of all of the works.
The divided state of performing arts unions makes this difficult.
I understand that organizing an Orchestra strike takes time, but was it really not possible for the Orchestra union to communicate with the other Lyric unions before deciding to go on strike? As an extension, does the Chicago Symphony Orchestra's union not have a responsibility to communicate with AGMA and advocate for the people that work in sales and development?

I also question, as I did with the Lyric Opera Orchestra Strike, the negligence with which the Orchestra Strike behaves in the political moment of this city. Our mayor is pushing TIF funding into Lincoln Yards. Today, March 13th, we're expecting the #nocopacademy movement to face its final vote final vote on the $95 million police academy. April 2nd we'll see one of the most historic mayoral elections in Chicago's history.

Meanwhile, I see comments on every CSO strike post to the tune of: "Finally, a protest in this city with class."

All of this is to say that yes, I do support the strike, and I'm glad that labor organizing is a passion to so many people that support the CSO Orchestra, but as an artistic community, we need to talk about it.

We need to talk about how it interacts with the rest of the city it calls its home, and we need to talk about the representation and similar need for organizing for the other workers at the arts organizations that CFM interacts with.
edit 3/13: this article originally said that AGMA had originally negotiated better terms. This was false. During the Lyric strike AGMA lost 4 weeks of work and 4 full time choristers, and also did not receive back pay.
edit 3/14: included clarification on the two offices within the CSO office after receiving more information from a source who wished to remain anonymous.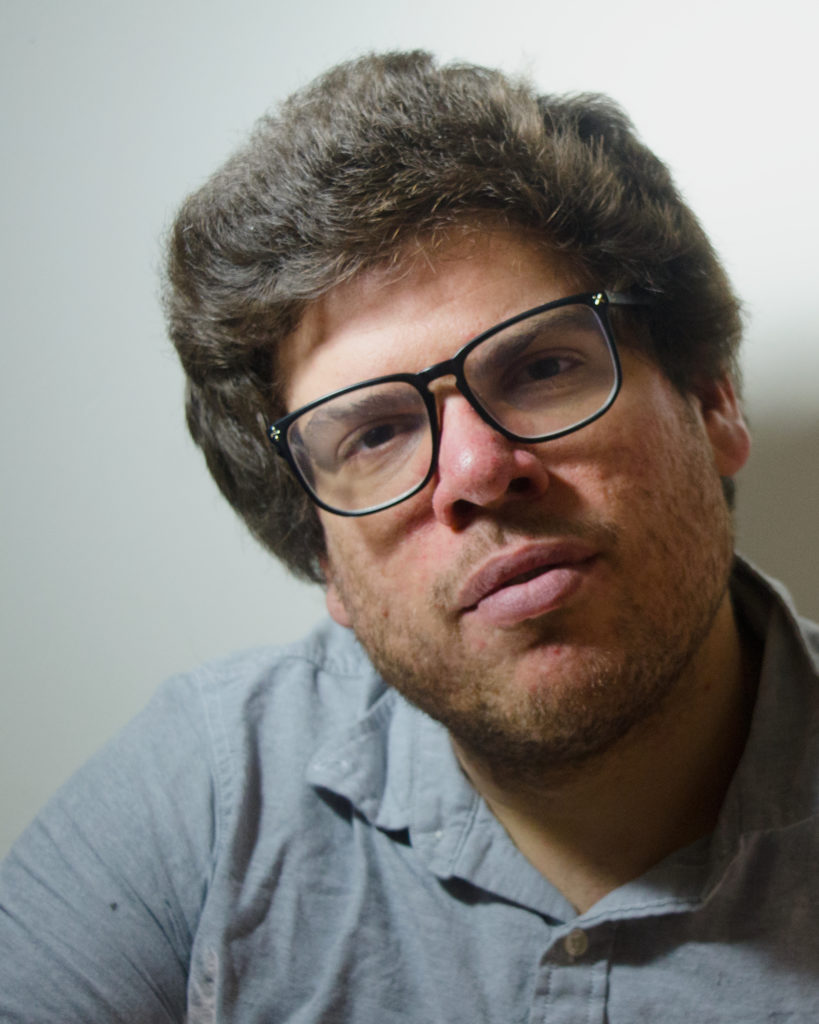 Daniel Johanson (he/him) is a journalist and digital media specialist living in Chicago, Illinois. He serves as Editor-in-Chief at Scapi and in that capacity manages all things content, including writing and editing articles and producing digital content. His most recent work includes the docuseries Heart of a Nation: Tracking Socialism in the Midwest and co-hosting the podcast Scapi Radio. He spends his free time with cats.