Rad as Fuck, Agency-Driven. Meet Kayleigh Butcher.
You may know her from Chicago-based Quince: An All-Female Contemporary Vocal Ensemble, the badass girl group that you can catch singing a wide range of impressive vocal styles and techniques. Forever fierce and fearless in their effort to push boundaries and buck expectations.
ICYMI, this past September Constellation's Frequency Series featured the Quince Season Opener: "Where is Home Now?" The program included world premieres by Chicago composers David Reminick, Frederick Gifford, and Quince's own Amanda DeBoer Bartlett. They also performed Chicago premieres of works by Laura Steenberge and Cara Haxo.
Kayleigh is the executive director of Quince, but explains that all ensemble members make programming decisions collectively.
"That's honestly why I enjoy contemporary music and being in the group like this, because we do have 100% agency over who we commission, who we program, where we perform, who I'm performing with. It's ideal."
In typical ScapiRadio fashion, I'm served a healthy dose of spontaneity when tiny top hats from Amazon arrive at Daniel and Maureen's door.
After a brief pause, Daniel and Kayleigh talk classical vocal training and the "You Know What, Fuck It" moment of joining the ranks of contemporary vocalists.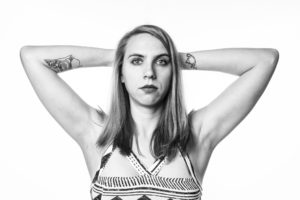 "I also didn't like that I couldn't make programming choices or interpretation choices. That stuff kind of pissed me off," Kayleigh mused.
Kayleigh found her love for contemporary music at Bowling Green University, where she pursued her master's degree. The passion and enthusiasm with which she speaks of creative agency is both empowering and enlightening.
"That's where your agency is born. You have control over this project, and you can decide where it goes. That is inspiring, when you hear other people doing their own thing and creating their own opportunities."
Daniel, Maureen, and Kayleigh talk exploitation in the audition circuit. Young musicians are often encouraged to apply and audition to as many opportunities and young artist programs as possible with flight, hotel, and application costs quickly accruing.
"I've realized that when you do not have agency over the interpretation, over the music, when you have zero control over the artistic product, you start talking about each other instead… It just becomes about politics… I found the environment very toxic. For some people it works, for me it doesn't," Kayleigh said.
Maureen also recognizes the many other sacrifices young musicians face in the audition circuit,
"The emotional toll, the physical toll of getting to these auditions, and being that package, being a commodity." Maureen said.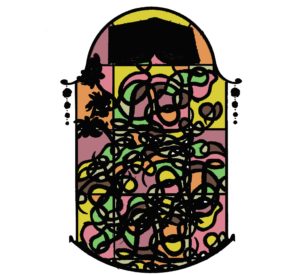 "They also do this thing, that I think is really fucking evil, which is having these things that you have to pay for, these master classes where you learn how to audition, which is such bullshit. Like what you're supposed to wear, particularly as woman. It's so fucking ridiculous, and so subjective! You can not tell people what a panel is looking for, you have no idea, no clue!" Kayleigh said.
Shifting the conversation, Daniel poses a question about the contemporary music scene, "Why is there an undercurrent of 'We're not going to treat each other like shit.'?"
To this Kayleigh offers a golden nugget of wisdom: "In new music, your friends will hire you. So if you're shitty to people, your friends will not hire you… We are also just supportive, because there's room to be supportive. There's so much room for us to do different things at different dates that there's no reason to be shitty… Overall, I truly believe that there is room for everyone to be successful."
The supportive and collaborative spirit of the contemporary scenes also means that much of the time your friends are your audience. How can contemporary artists reach new people?
"In short, collaboration. I think that it's really important to collaborate with people that you normally wouldn't collaborate with, whether that be performers or making it multidisciplinary. Working with dancers, or working with electronic music artists. Doing projects in various venues that you wouldn't normally perform in," Kayleigh said.
You can hear Kayleigh Butcher in collaboration with Chicago pianist Christopher Narloch, this Sunday, November 19 at The Schönberg Project at Constellation, where they will be premiering 1 minute commissions by 15 different American composers who were inspired by Schönberg's masterpiece Das Buch der hängenden Gärten.