by Daniel Johanson
On May 4th and 11th, 2015, /KOR/ Productions closed out its sophomore season with a unique take on Bizet's Carmen. The production follow's Verdi's Falstaff last fall, and follows the mold of the company's inception, Boheme in a Bar. 
The setting is taken out of Seville, Spain, and is instead brought to an American radio show. This allows the directors and the performers to unhook the story from its original setting, and easily adapt it to this casual, intimate space.
"When you're studying theatre in college, staging in unconventional spaces is just a part of the game. In particular, I studied with a few members of SITI Company, who are very big on creating work for the space you're in and using it to your advantage," Stage Director Allison Shoemaker said. "I was in something that was staged in an elevator once. Still, a working restaurant is quite a challenge—hard to predict when Don Jose's going to need to make an entrance right when someone is getting their burger. But I think that's part of the charm. We had to purposefully plan for things to be loose, flexible, and ever-changing, and I think the cast really rose to the occasion."
This proves especially true when considering the plot of

Carmen.

 The commentary that it makes on the society of the time still finds relevance today. 

"On the first day of staging rehearsals, I told the cast I was going to do my very best to not spend the month talking about the damn patriarchy," Shoemaker said. "That, of course, went out the window almost as soon as we started. Carmen is complex, flawed, and in charge in a way that female characters often aren't, even today. Looking at the story through a feminist lens really fascinated the cast and production team, and once we'd latched onto that, our 'B story'—the story of the radio company—came into focus."

This makes for a powerful balance when considering characters that can otherwise seem morally secure. This balance allows for the audience to consider the plot's most significant male characters in a different light.

What this concept brought was not only a way to make Carmen more easily understood, but to create a complement to the reality of the original libretto. Luckily, the production team for Carmen were able to draw up a script the "radio station employees" could pull from.
 
"The idea to frame the show as a radio show came from Allison," part writer part narrator Kevin Lambert said. "Bizet did all the hard work in writing 
Carmen
 in the first place, we just found smart, creative ways to fit the concept to the show.  We always knew that there would be commercials from actual sponsors and foley work; however, we wanted to add a storyline for the "live studio audience" watching the radio show.  A lot of that came from meeting with Allison and talking through what she ultimately wanted to achieve with that story and the climactic moment.   Then working backwards from there, we, along with the help of the talented cast, found moments to drop in those story lines and refine them to ultimately create what you see onstage."
What
Carmen
certainly doesn't lack is talent. Thanks to Chicago's rich pool of young trained classical singers, the main challenge came in adaptation to format.
"The main unique approach to this show is that we weren't really acting out the actual libretto, as is usually done in a show," Tenor Joachim Luis said. "Instead we were hired singers who were singing into microphones – our acting couldn't be seen as it's supposed to be all audio (as radio shows are). The main story is the B story – what happens to and between our 'real' characters. Some characters were trying to upstage others. Another character is the town tramp. Another character is the overall cool guy. And my character was constantly getting drunker as the show went on."
This not only calls for a performer capable as a singer, but that can develop characters that the audience can easily latch on.
 "It gave us all kinds of room to play, and I think the ensemble relished the chance to experiment in rehearsals" –

Allison Shoemaker,

Director

"The radio-play format allowed us to create our "B story" very easily, and to allow surprises to crop up throughout," Shoemaker said. "For example, we knew we could tell a story about the woman playing 

Carmen

 simply by having her delay the start of Habañera even though the broadcast was "live"—after all, why shouldn't she wait until everyone was paying attention? And it allowed us to create roles like Matthew Brennan's, who got to surprise the audience by moving from foley artist to Dancairo when an actor "didn't show up." It gave us all kinds of room to play, and I think the ensemble relished the chance to experiment in rehearsals. I know I did."

It's ventures like these that keep Chicago a multi-faceted performance arts hub. Later in the month, /KOR/ productions launched its Rogers Park Singers Salon, a place for trained classical singers to try out rep for an audience.

That's just the tip of the iceberg though, as they will be later teaming up with Floating Opera Company to produce the Mozart Da Ponte operas.

You can see some of the performance below, or on our YouTube channel.

To find out more about /KOR/ Productions, head over to their facebook page.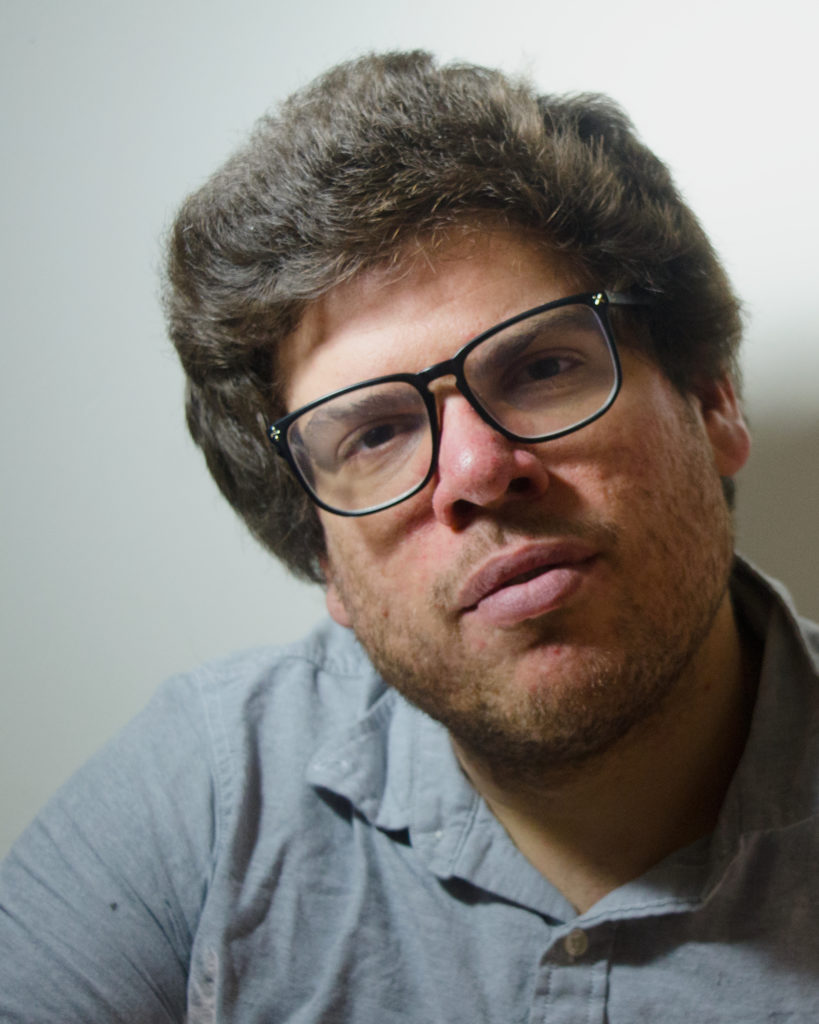 Daniel Johanson (he/him) is a journalist and digital media specialist living in Chicago, Illinois. He serves as Editor-in-Chief at Scapi and in that capacity manages all things content, including writing and editing articles and producing digital content. His most recent work includes the docuseries Heart of a Nation: Tracking Socialism in the Midwest and co-hosting the podcast Scapi Radio. He spends his free time with cats.