There's a video of a Starbucks employee named Avery in tears over their labor conditions working at Starbucks making the rounds across the internet this week. It seems to hit a chord with many who feel that the personal conditions they outline, working 25 hours a week while being a full-time student, is overexaggerated and their complaints aren't valid.
"I'm a full-time student," Avery said in the video." I get scheduled for 25 hours a week, and on weekends they schedule me the entire day — open to close. I'm on the schedule for eight-and-a-half hours, both Saturday and Sunday."
What many people have left out in their coverage, however, is Avery's overall point. It's not about Avery's personal workload, though that is a part of it. It's that the workers at his Starbucks are outnumbered by the customers at the store. In other words, management has chosen to maximize profit rather than make sure that the store is appropriately staffed.
"There are so many customers and we have four people on the floor all day," the video said.
"Only five people were scheduled for the day and one of them had to call out. There are only thirteen employees at the whole store and so many customers. We don't have fair scheduling, managers don't care about us, the manager was supposed to work this weekend and just tore the schedule down because he didn't want to be held accountable for not wanting to come in."
Avery's location is not alone in the way it's staffed. There is a petition on coworker.org outlining the worker shortage as it is, calling for corporate to find better staffing solutions.
"The labor situation has gone from tight to infuriating," the site reads. "Labor has been cut so much in corporate stores, that one call-off (an employee calling in sick) impacts the entire day, as managers are directed to cut shifts to save on labor costs. Baristas trying to work more than 25 hours a week (myself included) find that a near impossible task."
It is clear that Starbucks caters its hiring to people like students looking for a part-time job, and the reason they do that is simple. In most cases, they don't have to hire workers that need full-time benefits. In the case of tenured Starbucks employees, this is a slap in the face, while actual students like Avery find themselves overworked in comparison to their outside life.
"Hours are becoming more elusive as store managers hire 10-20 employees at 20-25 hours a week, sacrificing tenured employees," the petition on coworker.org said. "At Starbucks, tenure makes no difference. These days, a 7-year employee makes as much as a new hire. Experience is given no merit. Right now, the labor climate keeps most baristas regularly underemployed, enough to qualify for benefits, but not enough to afford to pay for them." 
These conditions have created a burgeoning labor movement for the coffee chain. According to NPR, more than 300 Starbucks stores in close to three dozen states have had union elections — a stunning number, given not a single company-owned store had a union at this time last year. Even more remarkable is that 80% of them, or around 245 stores, have gone in favor of forming a union.
Starbucks has aggressively taken action to fight this unionizing effort. CEO Howard Schultz, who returned to lead Starbucks in April, has taken a wide array of measures to aggressively fight the union. This includes blanketing employee communications with anti-union messaging, including in one-on-one meetings, announcing raises and benefits for nonunion stores only, to firing workers identified as union leaders.
So far, NLRB regional offices around the country have issued 35 formal complaints against Starbucks, citing the company for coercing, threatening, and firing employees over their union activities and withholding wage increases and benefits from unionizing stores.
"We respect our partners' right to organize but believe the best future is created directly with partners and not a third party," company spokesman Reggie Borges said in a statement.
According to Vox, the first company-owned Starbucks to unionize was in New York State in December of 2021 after the union shortage related to COVID. By the end of the year, 17 others voted to unionize. In April, 170 locations, until finally we're at now, where over 300 stores will have voted to unionize. 
While the unionizing Starbucks stores so far only represent a small portion of the chain's roughly 9,000 company-run locations, its number belies its importance. It's a spark of optimism in a union movement that has been in decline for decades. And as unions have become less prevalent in the American workforce, so have the worker benefits and protections unions afforded, including health care, pensions, and paid time off.
The reality is that Starbucks is coded through marketing and otherwise as a progressive company, and for this reason, many of its employees are also progressive-minded. It totes single-origin coffee beans, championing LGBTQ rights, and famously pushed for its baristas to talk about race with customers in poorly thought-out support of the Black Lives Matter movement.
This is why workers like Avery find themselves working at a place like Starbucks, but also believe they deserve better from the company.
"Starbucks is quote-unquote 'progressive,' 'woke,' whatever. They give us decent benefits," Fagan, a 22-year-old shift supervisor in Rochester, said. "But we're literally selling our lives and time and bodies to this corporation. Tell me why I don't deserve a living wage."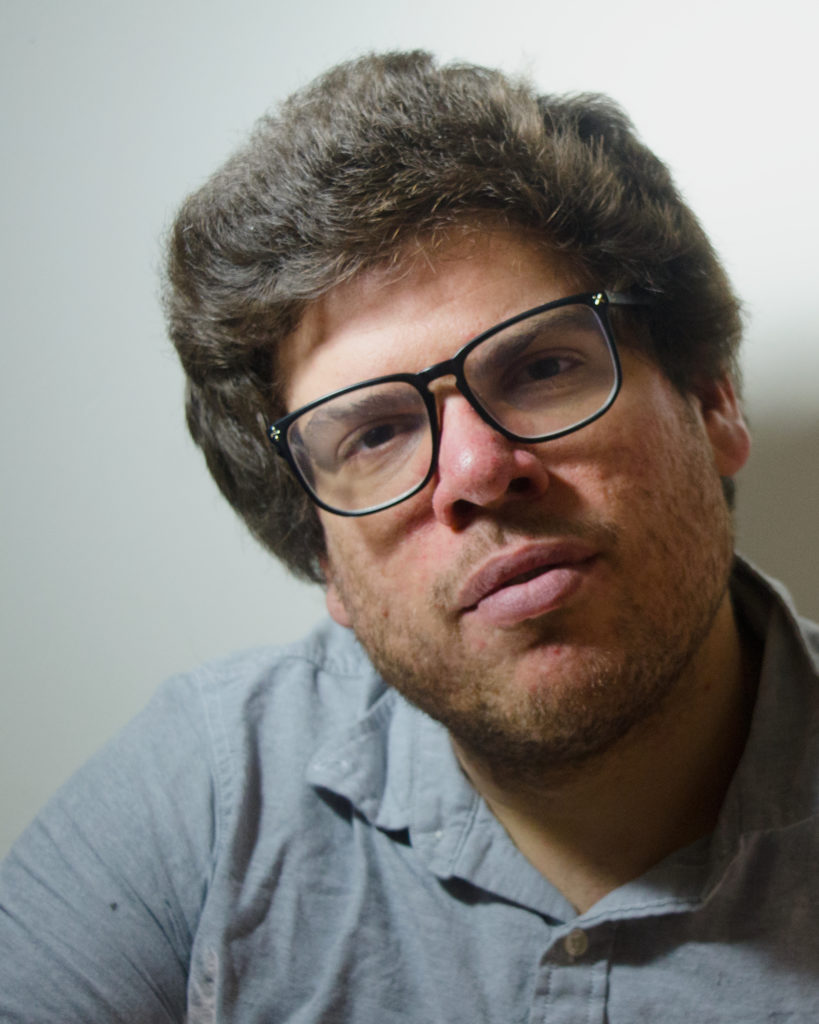 Daniel Johanson (he/him) is a journalist and digital media specialist living in Chicago, Illinois. He serves as Editor-in-Chief at Scapi and in that capacity manages all things content, including writing and editing articles and producing digital content. His most recent work includes the docuseries Heart of a Nation: Tracking Socialism in the Midwest and co-hosting the podcast Scapi Radio. He spends his free time with cats.