By January of 2020, I had been hustling in Chicago consistently since November of 2012. By 'hustling', I mean that in order to make between 1-3 plays a year, I had to spend a majority of my time working day jobs, writing, and in rehearsals. 
In my portfolio of odd jobs, I've been a real estate agent, DIY venue operator, assistant to a slumlord, a host, a busser, a chocolate concierge, and GM of a happy hour bar in the West Loop. For almost every show, I had a different job as to accommodate the specific needs of each unique project. I have a vivid memory during the process for "Faust" in Winter of 2015 where I would work from my bed, consuming only a can of soup and a baguette per day because I wanted to save all my strength for rehearsals at night.
During that time, I worked at a chocolate shop part time, but I didn't make enough money to live, so I would supplement that with a credit card and this "fasting" lifestyle. In the Fall of 2015, during "The Party House", I worked 12 hour days Fridays and Saturdays at a tiki bar, so that I could have four days in a row off for rehearsals which took place across the city in a house in Pilsen.
My life was an endless game of tetris. I would always plan four months out, and if I wasn't making a show, I was usually fundraising for one, appearing on a podcast, or throwing one off events with repeat collaborators who I met along the way. It's not that I didn't love my life and the career I was building. I was determined to make something of myself, and I was doing just that. But there was something blatantly missing that I didn't quite register yet.
When the pandemic hit in March of 2020, I was 3 weeks into rehearsals for a play I had been developing for the past year, "Diary of An Erotic Life". I had spent all of January and February carefully fighting for every single rehearsal day with my boss at our West Loop Restaurant.
Eventually, it became too tedious and I quit in order to find a job that would better accommodate my life's work. Needless to say, I started at Superkhana in February 2020 just in time, and I dived right into rehearsals prepared to live on a significantly reduced budget.
That said, we were just starting to stage the play, when everything went into lockdown, and I suddenly found myself sitting on the floor of my apartment (because I had never bothered to buy furniture) without anywhere to go.
Of course, it wasn't long before I was co-producing the virtual festival "Small Hours" with Aniello Fontano and working with playwright career strategist, Amy Mueller to help me plan my next career moves. Shortly after that, my feature film, "The Snowpeople" was accepted into the Inaugural Producer's Lab with Full Spectrum Features & The Chicago Film Office.
I suddenly found myself with a tighter, longer schedule than I had ever had but at the same time, much more physically well rested. I also ended up spending way more time home with my now ex partner, after we successfully avoided being there at the same time for most of 2019. Slowly but surely over time, as I did all of the things, I started making money from teaching, from writing, from directing virtually somehow, and I bought my blue velvet couch and all of my other furniture and accessories.
After the Producers' Lab, I decided to follow these new dreams and got accepted into an MFA Program in Screenwriting. As time went on, and my old life seemed further and further away, I began to prioritize what I liked having around me in my personal space rather than always thinking of where I was going to find the next prop I needed in order for the show to truly reflect my vision.
I put my powers of imagination to work on myself and focused all my energy on figuring out what actually made me happy. In early 2021, I ended a long term relationship, I broke up with a best friend, I got gigs teaching at DePaul Theatre School, Phoenix Theatre, and The Playwrights' Center, I opened a savings account, I joined the Board of the NNPN, Superkhana became a little chosen family for me, I started going to therapy, and I started dating someone who is so much more aligned with me, who's present and right there with me.
Though I, and many many many other people, have not been able to produce or direct live shows for over a year now, unlike the Tribune article of a few months ago, I am certain our skills have not deteriorated. On the contrary, we're no longer running on cycles of burn out/exhaustion and childhood dreams.
I have actually had time to think about myself as a human being for once. And this has become the core of everything. Now that I'm here, I can clearly see, "If I can't be good to myself, how could I possibly be good to those I serve? My artists, my audiences, my communities etc."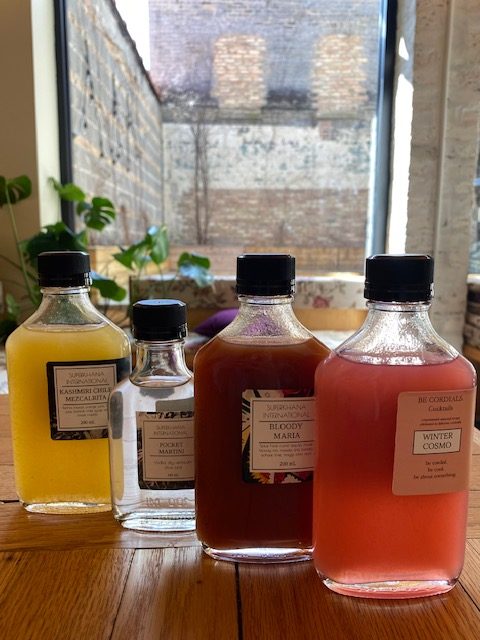 I think back to all the times I was running on empty and chose to push through regardless of how it made me feel. I vividly remember all of the times I devalued myself and as a result, so did those closest to me. I didn't realize it at the time, but I always believed what everybody else thought about me.
I didn't believe what I thought about myself. I'm so proud of myself for figuring out how to silence those voices and hear my own again. When the world opens up, and we are "back at it", I'm not going to be the first one out there nor will I be running around avoiding everything the way I once did. I'm choosing to, instead, be patient with myself and be there for myself through thick and thin.
I'm 32 years old. I'm not chasing the clock to be the youngest anything anymore. I'm proud of everything I've been able to accomplish, but I also know that I don't have to keep working at that pace in order to be worth something at all. I'm taking the time to determine where my projects and my values intersect and align, and what's really worth my time.
I'm taking a long ass moment to examine all of the opportunities that lay before me, because of the reputation I've built, and narrow it down, so that the thing or several things that I choose are really what I actually want. I've made a daily practice of, rather than fixating on the things that stand in my way, letting my heart be open to what finds me.
It's still hard to imagine the future, but if I could, I would say I'm only working on the projects with the most urgency and the greatest potential for impact on their audiences. I am centering love in my life as opposed to capitalism. I'm teaching the next generation of Devising theatre artists. I'm being a present, caring, intellectually curious, and stable force in all of my relationships.
I'm continuing to work in the Chicago Storefront scene, the National New Play Network, and the Indie Chicago film scene building coalition and making systematic change happen, so that our industries are no longer just taking everything we have and destroying our sense of self.
I'm going out to a reasonable amount of plays per week rather than trying to fit something in every single night. I take, at least, some evenings off if not full days. I continue to clean my house as a daily ritual and choose home sometimes because I want to not because there's a global pandemic.
I want to look around me and appreciate everybody who is there. I want to hug my entire Prop Thtr board all at once. I am not going to lie. I still have a lot more work to do on myself, but being able to even envision this is the first step.
Here's to first steps and failures and the tiny victories that truly sneak up on you. The road to actual sustainability is not as clear cut as Hollywood success, but just because American mythology doesn't have any words for it doesn't mean that it's not worth pursuing.