by Daniel Johanson
​
Pop Magic Productions just announced its next project, a collaboration with the Prop Thtr to present
In Sarah's Shadow: The Eleanora Duse Story.
The work stars quite a few local actors: Nicholas Benz, Daiva Bhandari,Mary Iris Loncto, Dyllan Rodrigues – Miller as the titular Eleanora Duse and
Kelly Anderson choreographing.

"The play, which is an hour long, dance-driven biopic follows Eleanora through her life as a child in a touring Italian family that was broke as fuck to the biggest star in the world with people like George Bernard Shaw saying she was the greatest actor that ever lived,"  Pop Magic Founder and writer/director of the work Olivia Lilley said. "Sarah in the title refers to Sarah Bernhardt, the 19th century actress who was famous for playing badass chick roles like Joan of Arc and Madea."

Eleanora is driven by her unique artistic drive throughout, and although she knew so many of the names we recognize now as pioneers of modern performance, her story has been neglected in comparison to Bernhardt.

"What's really interesting about Eleanora is that people like Strasberg, and Meisner, and Stanislavski, all saw her perform," Lilley said. "They were all teenagers or in their 20s, and she gave them the ideas that led them to their ideas about acting. That led to James Dean, and the Actor's Studio and she was the first modern naturalistic actor."

The writing process has been months of devising with the cast with Lilley writing drafts and revising as the process develops. It's founded in the biographical information kept on Duse, which has its own issues in cultivating a narrative.
"One of the issues of the biography is that the way the story is told, it is so not dramatic at all. Because the whole time, the writer is like, 'my hero is brilliant the entire time,'" Lilley said. "So, if you read the very surface level of this it sounds like Eleanora is being painted as a girl that got everything she wants, but if you look at the chronological order of her life that's absolutely not true, because her values were so different than just material success."

Lilley, who is something of a creative entrepreneur herself, resonates with the character for more reasons than just artistic drives. Duse really looked forward to a time when gender identity didn't expect certain behavior.
"I feel like, growing up, I was and am a very cocky, driven confident person and cocky women always make people feel uncomfortable," Lilley said. "That's not cool, because a lot of men who are cocky, we just trust them. But when women are cocky it's kind of annoying."
Lilley is also a fixture of the DIY theater scene with her work with Pop Magic, and also with Runaways Lab, another company she founded and developed before Pop Magic. Balancing this DIY aesthetic becomes a matter of decisive scaling.
"The institutions I'm interested in working with are led by people that are trying to do something different," Lilley said. "They're really trying to change things on a mass level, and I don't necessarily want to play into what someone wants me to do."
​
In Sarah's Shadow: The Eleanora Duse Story runs from October 27th to December 9th, 2017 on Fridays and Saturdays at 10:30 PM and Monday November 6th and Monday December 4th @ 8pm at the Prop Thtr, 3502 N. Elston.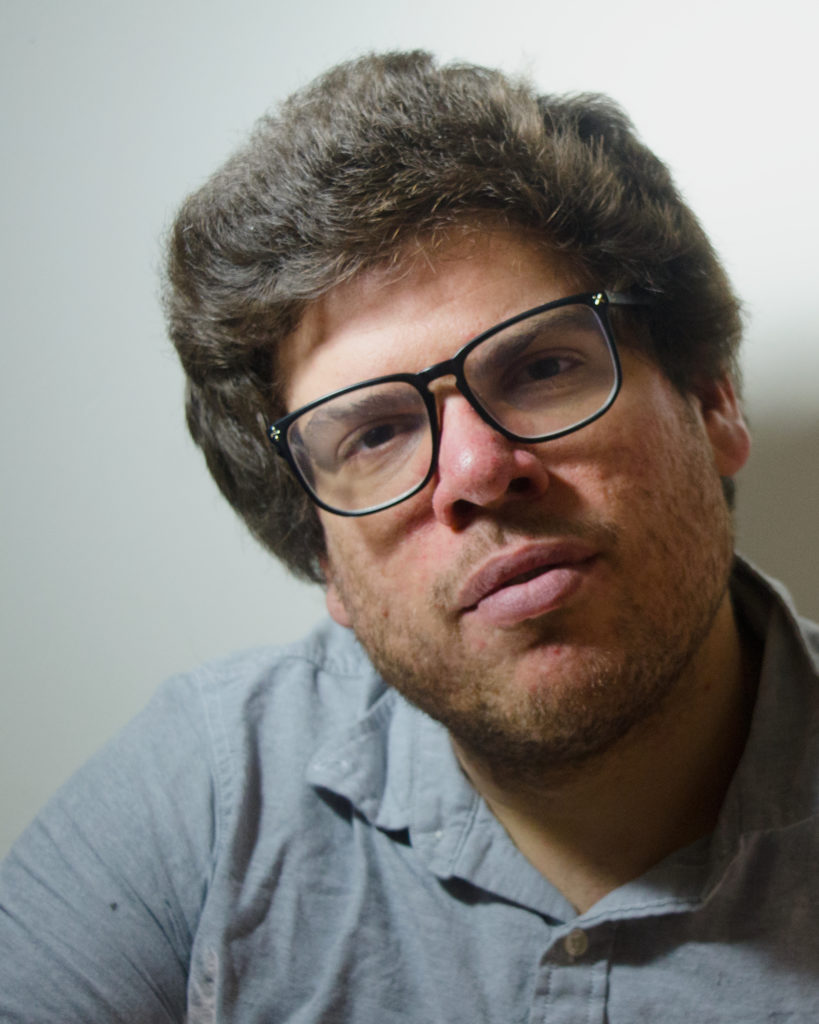 Daniel Johanson (he/him) is a journalist and digital media specialist living in Chicago, Illinois. He serves as Editor-in-Chief at Scapi and in that capacity manages all things content, including writing and editing articles and producing digital content. His most recent work includes the docuseries Heart of a Nation: Tracking Socialism in the Midwest and co-hosting the podcast Scapi Radio. He spends his free time with cats.