Last night Opera on Tap Chicago premiered its first annual Diva-Off, a competition-themed night of arias and singing with Drag King and Queen judges.
"It is probably one of the most fun shows that Opera on Tap can do," Managing Diva Marysa Abbas said. "It's basically a show where singers come together and they're pitted up against each other and they sing their most impressive arias and their most impressive presentation on musicality, and drama, and verve."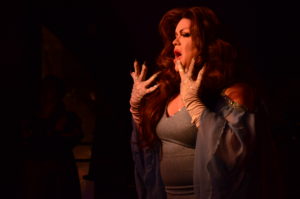 They had three drag performers Tasha Salad, Coco Iman, and Beau K (Two Queens and one King) judging and performing for all of the singers. Abbas got the idea from her work with the Twin Cities chapter.
"Marysa and I went to see one of their dinners with the divas and that's where we met Coco Iman and she was singing to a ballad and just the intensity and ferocity to it, and when we see that being brought to a room of people we were like, we need her," OoTChi Divo Joshua Louis Smith said.
That energy is what is similar to the gritty and active performing for which Opera on Tap has become known.
"A lot of people go [to OoT] and say, 'Oh, my God," I never realized just how emotional it all can be and they get swept up in it." Abbas said. "A lot of our stuff is comedy, but a lot of it can be dramatic pieces as well and it's about taking what we love about the form, which is this high emotion and high drama, you know, the human experience times a thousand, and giving it to people who wouldn't necessarily think that's what it is."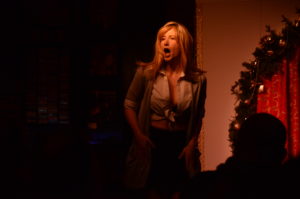 "One thing that I really love is that we're singing in spaces that have all kinds of non-opera music," Smith said. "What's surprising to me is not just the audiences but the people that belong to the spaces that love it, because yea, it's just a bunch of nice people who drink a lot. People are eager to have us back and I think that's remarkable and speaks to the universality of what we do."
The night had four qualifying rounds leading up to an audience vote for the final two. Last night it was Andrea Hansen and Jessica Hiltabidle duking it out for the title. Both leaned into heavy characters, Hansen using a Klingon gladiator weapon (most likely influenced by her time with A Klingon Christmas Carol.
It was Hiltabidle's Divanatrix character that took it over the edge for judges and audience alike, and with a whip and paddle in hand, she wore the First Place crown for the evening.
"You can really go and be uninhibited," Managing Diva Sam Attaguile said. "That's what I really love about this show, the interest we've been getting has been exciting and I think it's because we paired it with Mary's Attic. It's a whole new audience."
Why isn't there more Opera and Drag cross-over?
"We're working on it," Abbas said.
You can here the whole interview with the Div@s including Evita Trembley here, and keep posted for more photos on the Opera on Tap Chicago Facebook Page.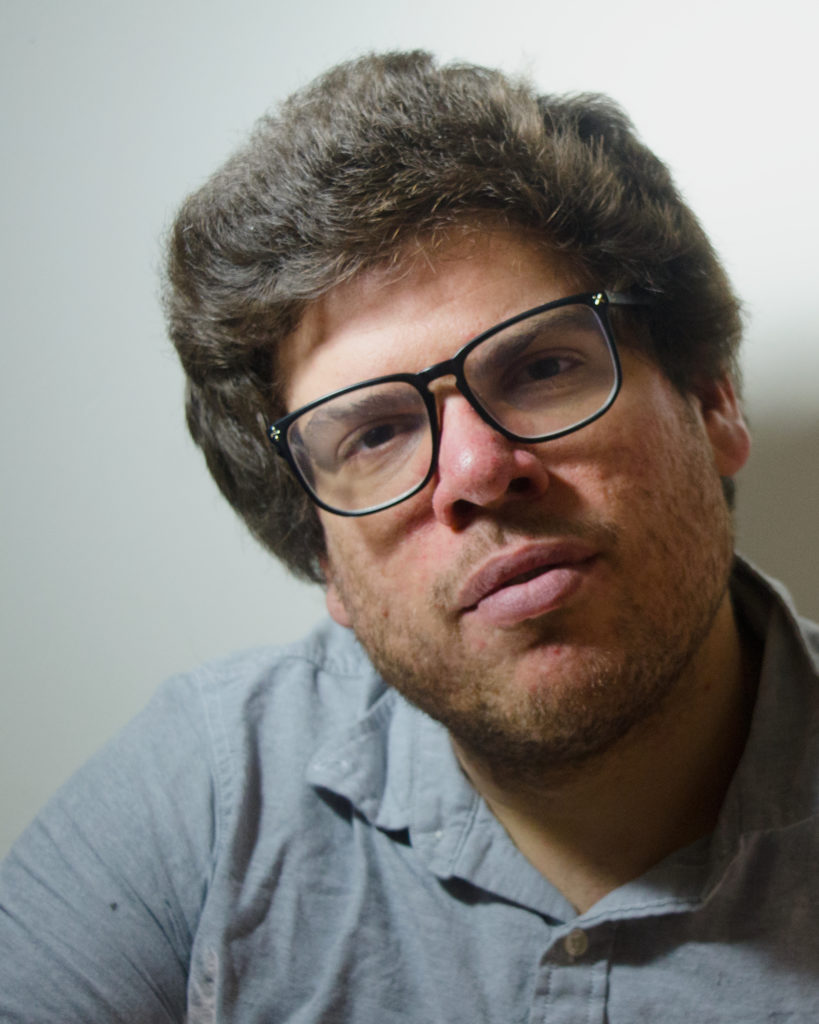 Daniel Johanson (he/him) is a journalist and digital media specialist living in Chicago, Illinois. He serves as Editor-in-Chief at Scapi and in that capacity manages all things content, including writing and editing articles and producing digital content. His most recent work includes the docuseries Heart of a Nation: Tracking Socialism in the Midwest and co-hosting the podcast Scapi Radio. He spends his free time with cats.