On February 23rd, 24th, and 25th at 7:00 PM Friday and Saturday Evening and 3:00 PM on Sunday afternoon, Der Freischutz is being produced by Opera on Tap Chicago, will be presented in Chicago for the first time in roughly 147 years.
The work is a passion project of local singers Jessie Oliver and Sally Olson and may serve as the template for long-term production for OoTCHI going forward.
"Sally and I ended up doing a CVAC masterclass with Jason Carlson and as I listened to her sing I thought, maybe the two of us should learn the Agathe, Ännchen duet and then it just snowballed into: what if we do the whole opera?" Oliver said. "I had sort of pitched the idea to a few people and OoT was the first to be like: this sounds awesome, let's set up a meeting and talk. I knew pretty much from the moment we sat down with the managing div@s that it would be a good fit."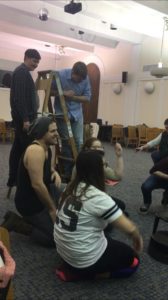 The two hope to present the work through crowd-funding, local specialists and existing infrastructure in order to secure the project's success.
"We knew pretty quickly that it would be imperative to link up with a non profit for donations," Oliver said. "That isn't meant to sound icky it's just sort of the reality of fundraising. We needed it to be possible for people to give in a charitable way. We reached out to Cathy and Rose pretty much as soon as the project started. Actually, we soft pitched the idea to both of them at Little Women."
The vision was pretty clear from the get-go, and the mixture of freedom in decision-making and knowing the right tools for the job allowed for the plan to be executed effectively.
"There were things we had already decided," Oliver said. "I was very committed to treating this production more like Shakespeare where gender is concerned. I wanted Killian, the Hermit, and the prince all to be sung by women. And in all actuality, the three people singing those roles were the first names I pitched."
The aesthetic/concept of the show is heavily inspired by the video below, and one of the topics tackled by the production will be the negative aspects of a capitalist society.
"One of the framing devices for freischutz is the evils of capitalism, the devil is going to be a clearly cis white man in a business suit with a suitcase full of money," Oliver said.
Regina Spektor – Small Bill$ (Official Video) from Steven Mertens on Vimeo.
The cast includes Chicago locals Samantha Attaguile, Dennis Kalup, Antoni Scarano,Jess Koehn, Libby Rudolph, Angela Born, Angela Torres-Kutkuhn, Jennifer Barrett, Alannah Spencer, Evita Trembley, Josuha Smith, and Ian Pritchard.
It will be accompanied by Josh Quinn, costuming by Sarah Thompson-Johansen, Lighting and Projection Design by Sarah Collogne, stage management by Shelby Krarup, and Assistant Direction by Caroline Shaul.
The performances will take place at The Lincoln Loft 3036 N. Lincoln Ave. Floor 2, Chicago, Illinois 60657. You can reserve space by emailing DerFreischutzChicago@gmail.com, and find their generosity page to donate here.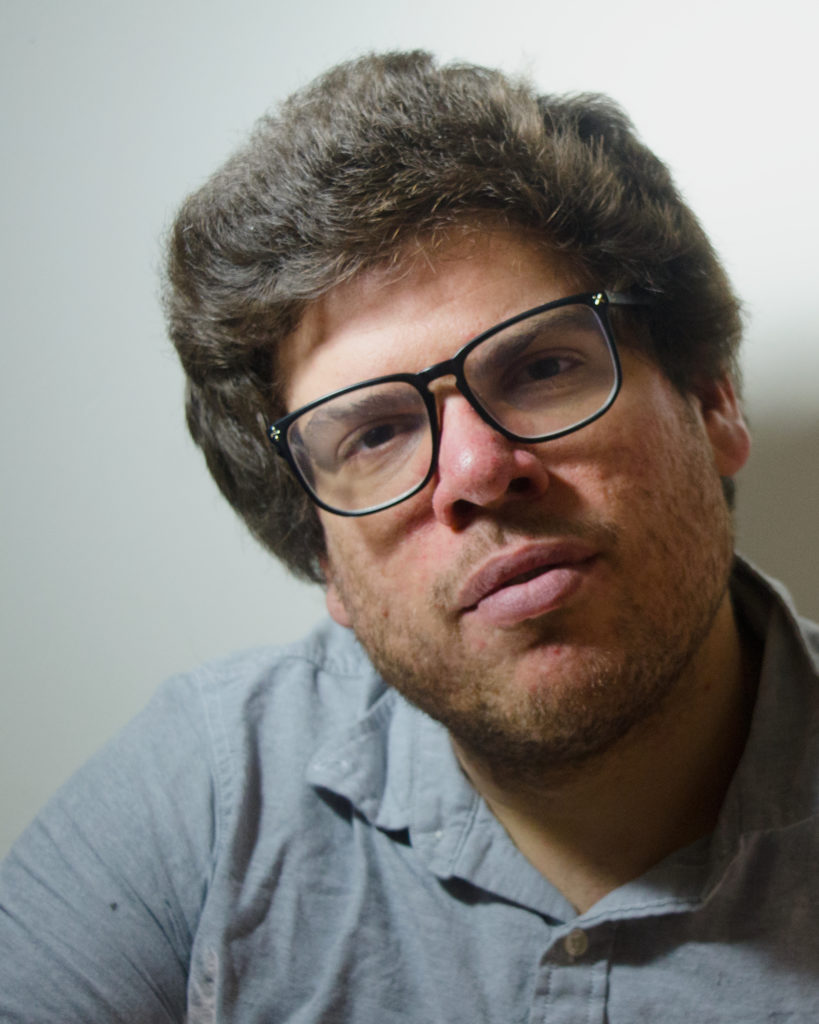 Daniel Johanson (he/him) is a journalist and digital media specialist living in Chicago, Illinois. He serves as Editor-in-Chief at Scapi and in that capacity manages all things content, including writing and editing articles and producing digital content. His most recent work includes the docuseries Heart of a Nation: Tracking Socialism in the Midwest and co-hosting the podcast Scapi Radio. He spends his free time with cats.