Back in June 2017, Scapi Magazine sat down with Pamela Torrey and Matthew Peckham of the Chicago Vocal Arts Consortium to talk about their production of Little Women. CVAC is starting its process with the delivery of scores to singers this week for its second summer production, La Finta Giardinera.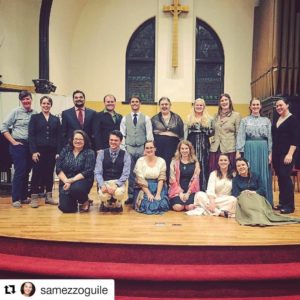 CVAC's mission is to create a supportive community and subsidize continuing education for Chicago singing artists. It was founded by Peckham and Torrey, who are both local singers that had personal and anecdotal experience with building a performing career.
The summer programs specifically take aim at the oft-neglected practice of pay-to-sings, or Opera Production Entities (read: Opera Companies), in which the performers pay to work with experts to coach a role from the first note to last.
"I have never done a pay to sing, I refuse," Torrey said. "I will not. I just can't fathom spending that kind of money, I have been supporting myself, basically since I was 18 financially. I just didn't have it. I had three jobs in college, and I work full-time now, I can't quit my job to go do a pay-to-sing."
"But, from having watched it and talking to people that have done them, have run them, been on the administrative side, depending on the pay-to-sing, there are some out there that are incredible programs that are run by people who are very ethical, and who are run by people who really care," Torrey said. "There are those out there, but a lot of the costs go to subsidizing other parts of the program."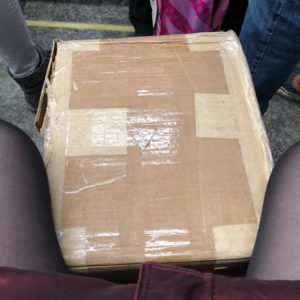 What's different about how CVAC functions is that it's very transparent with participants, collaborators, and themselves about their budgetary needs and practices.
"You have to budget such that if one or two people don't pay, will we be ok? Can we actually run this class if one or two people who are signed up just don't pay?" Torrey said. "Because, invariably, that happens. Probably 6 out of ten times that happens where someone for various reasons, they forgot, didn't put it on their calendar, just decided they didn't want to do it anymore, family emergency, shit happens. So you really need to be smart about budgeting and I think I drive Matt a little nuts with stuff, because he's like 'What if we do this?' and I'm like, 'How are you going to pay for it?' If you're working to operate at an arts organization at cost, you have to anticipate that you will lose money somewhere in the process."
"Yea, people don't show up, or a payment doesn't go through, or someone has an extenuating circumstance and you have to refund them, so the money goes away," Peckham said. Setting ourselves up with a profit margin of 25-ish percent actually breaks even pretty consistently. So we could fold the costs of paying an administrator into what we're charging singers, but that is directly counter to our mission."
Another notable experience in CVAC's production last year was that it was willing to lean on folks who can be neglected by the mainstream Opera eye, that tends to favor male music and staging directors.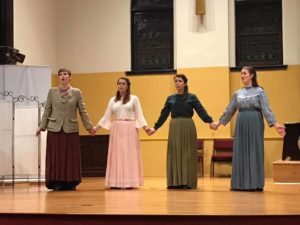 "Something that I heard really early on in this process from one of our faculty was that "It's not surprising that all the people you found are women,'" Peckham said. "'Women have been running Opera for years, especially in the position where things get done. Just not neccessarily front and center in the big positions of power.'"
Another important piece to the CVAC puzzle was figuring out how to register as an entity. It is currently functioning as a non-profit organizition, with its eyes on keeping the experience for singers at cost while developing itself through donations from individuals and grants.
"We've really been able to keep the cost low, but with the way that we operate we run our classes essentially at cost with a small overhead to cover our liability insurance and in theory pay ourselves, I say in theory because something always happens," Torrey said.
You can see more about and get involved with CVAC at their website here, as well as check out their facebook page here.
You can hear the entire Scapi Radio interview with Matt Peckham and Pamela Torrey here.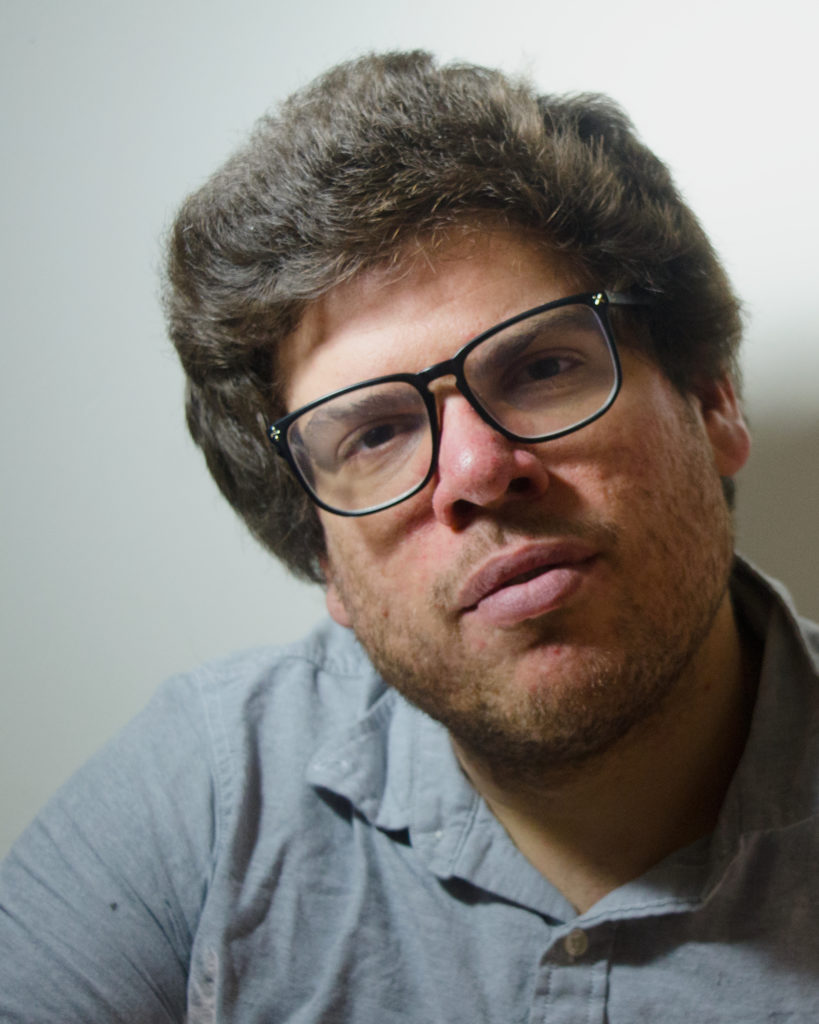 Daniel Johanson (he/him) is a journalist and digital media specialist living in Chicago, Illinois. He serves as Editor-in-Chief at Scapi and in that capacity manages all things content, including writing and editing articles and producing digital content. His most recent work includes the docuseries Heart of a Nation: Tracking Socialism in the Midwest and co-hosting the podcast Scapi Radio. He spends his free time with cats.