Pictured: Christina Pecce. Photos by Quinn Middleman
Operagoing audiences in Chicago will be treated to a world premiere tonight courtesy of Chicago Fringe Opera in the form of nationally recognized Chicago local composer Ross Crean' The Great God Pan.
The story comes from an 1890 novella written by Arthur Machen that "explores themes of scientific hubris, transcendental medicine, and unexplainable supernatural behavior," Naxos of America said.
The opera opens on Saturday, March 10th and runs through Sunday, March 18th.
"There's nothing like presenting something you've created in your home base," Crean said. "Being able to work with people you have known for years brings in a strong sense of confidence and security in the work that they are putting into your production."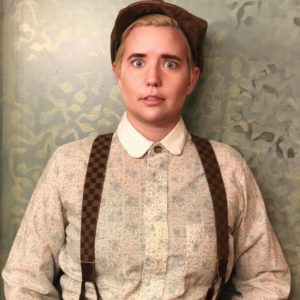 "Many of these folks are family to me, which makes this premiere feel like more than just a team effort. Working as a composer can at times feel like a solitary existence, but several of the premiere cast members have been involved since I completed 'The Great God Pan,' so I feel like I have gone on this journey with my closest friends. That's an incredible feeling."
Chicago isn't frequently home to premieres, but as Crean points out, there's a clear benefit to premiering Operatic works in a place where the classical singing talent is so high. With local schools like Roosevelt University, Northwestern University, and North Park University training talent nearby, and Chorus positions like the Chicago Symphony Orchestra, the Lyric Chorus, and Grant Park keeping them here, the river runs deep with performers able to tackle what the work needs.
"As I have said many times, Chicago has some ridiculously amazing talent," Crean said. "I really do think that Chicago is becoming a New Music mecca, and to be part of that scene is nothing short of exciting."
The cast features familiar faces like Aaron Wardell, Toby Wright, Vince Wallace, Bridget Skaggs, Maureen Smith, Quinn Middleman, Marysa Abbas, Thomas Bailey, Mark Haddad, and features Chicago newcomer Christina Pecce as main character Helen.
The production staff is notable as well, George Cederquist from Opera Box Score and Chicago Folks Operetta fame directs, with Cathy O'Shaugnessy conducting from the podium after her recent work on Der Freischütz with Opera on Tap Chicago. Isabelle Rund is stage managing, Caitlin McLeod is doing the costuming, Casey Baker is playing piano, and Tyler Kivel is playing the prepared piano.
"Fringe has brought an intensely creative team to this opera," Crean said. "I absolutely love George Cederquist's directing style! The overall ambiance of the performance has such a trippy 70's grindhouse cinema vibe mixed with Victoriana, and I am so impressed with how it all came together. One thing that some companies struggle with is figuring out where the living composer fits in the preparation for a production, but the CFO folks have been so incredibly respectful of my vision for GGP. They knew when to leave me out, and when to bring me in, and it makes all the difference, especially when I am in the process of bringing other projects to life at the same time. They are always open to suggestions and approach everything with a collaborative mindset. I feel lucky to have such a team on this premiere."
The Opera pulls from the novella The Great God Pan by Arthur Machen, which Crean pulled from his deep and abiding love for the horror genre at large.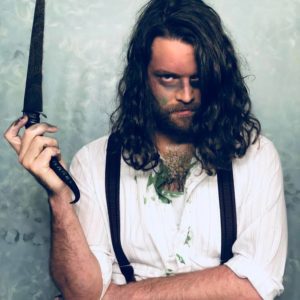 "Thanks to my father, horror has been a staple of my life for as long I can remember," Crean said. "I became a huge fan of H.P. Lovecraft early on, who was coincidentally influenced by Arthur Machen. It was because of that, as well as Stephen King's referral to Machen's novella "The Great God Pan" as one of the best horror stories he had ever read, that lead me to search for that book. This was probably in 1994, while I was an undergraduate. I read the book several times, and it lingered in my mind for a long time after."
"Fast forward to 2014, when my mother passed away from pancreatic cancer. I was helping out with cleaning my parents' house, and as I was sitting on the floor in my old bedroom going through boxes, my old copy of "The Great God Pan" fell into my lap. The strange thing is that there were no shelves above me, and therefore no place where it could have fallen from. I felt like it was my mum's way of telling me that it was time to get back to composing, and this was the story I needed to work on. From there, it all just laid itself out in front of me. Reading it again after all those years, many things started to stand out to me, primarily the fact that the female characters had no voice or dialogue whatsoever. The male characters spoke about them in hearsay, and I realized that there would most likely be a lot more to the story if we were to hear the women's perspective."
The work has significant thought-provoking themes, including moral relativity and gender nonconformity,  approaching them through the filter of a Victorian era dynamic. Crean presents them in a way that audiences may find familiar while opening needed dialogue.
"I also loved that the storyline clearly parallels that of the nativity, and leads readers to ponder on the topics of sexuality and religious dogma," Crean said. "When it comes to the idea of morality, the designation of black and white really only exist in contextual terms. Many people will see this opera and come to the conclusion that Helen is a malignant being who seeks destruction, but others will see her as a beacon of the removal of shame when it comes to sex. Some will see Villiers, Clarke, and Austin as heroic protagonists who seek to rid London of an Antichrist figure who is leading men to kill themselves. Others will see them as patriarchal symbols whose religious dogma has programmed them to view sexual openness and pride in one's desires as something to eliminate. Do the men who commit suicide do it as a result of Helen's influence, or do they do so because their own shame through indoctrination is too much to handle?"
You can pick up tickets here, and for Scapi readers only, Chicago Fringe Opera is offering a limited number of $15 tickets with code SCAPI for performances on Monday, March 12, and Wednesday, March 14. Purchase tickets now using the code to get your discount off the Full Priced General Admission seats.
You can also hear our entire interview with Ross Crean and others back in August about The Great God Pan Recording Process here.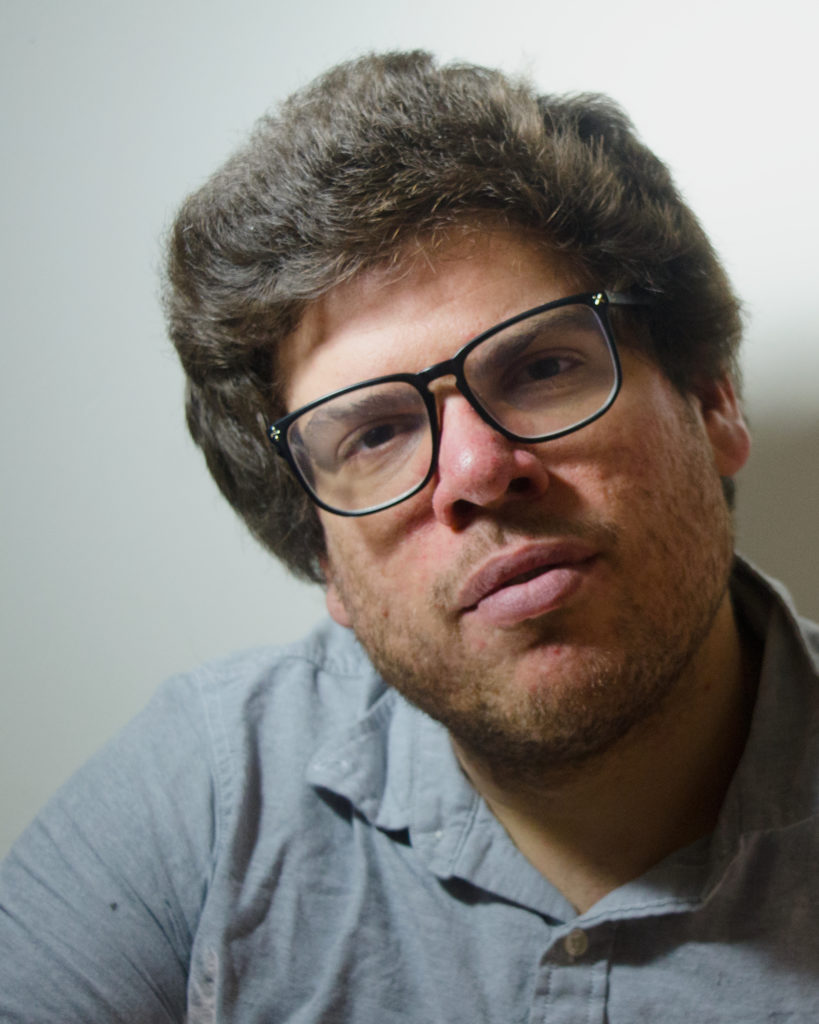 Daniel Johanson (he/him) is a journalist and digital media specialist living in Chicago, Illinois. He serves as Editor-in-Chief at Scapi and in that capacity manages all things content, including writing and editing articles and producing digital content. His most recent work includes the docuseries Heart of a Nation: Tracking Socialism in the Midwest and co-hosting the podcast Scapi Radio. He spends his free time with cats.