Photo: Album Cover for Glitter Moneyyy's First Studio Album, Twurk for the Nation, by AJ Abelman Photography
Back in 2017, Scapi Magazine had the opportunity to sit down with Chicago local Glitter Moneyyy, whose music has already been influential in the Chicago DIY scene, and whose album Twurk for the Nation had just released everywhere. They played a few songs for us, but we also sat down with them and local DJ Bonita Appleblunt after and asked them a few questions about how they met and the work they do.
The two's friendship particularly blossomed at the popular Bonnaroo Festival in Tennessee all the way back in 2013. The specific mood and atmosphere of that concert had a huge impact on them, especially when it comes to radiating a positive outlook.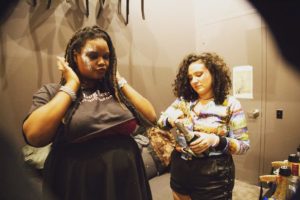 "Bonnaroo had such a big influence on us, as friends and as musicians, and as people living on earth," Queen Trashley said. "It changed everything, and one of the things is radiate positivity. And, I just think we've always had a group of friends where we like to get really fucked up, but we're all, to our core, loyal to one another. It's like no man, woman, or person left behind. In any sense, we're not gonna leave you at the bar, if you're talking to someone we don't think is good we're gonna help you out, we're gonna call all the friends and make sure it's chill, we're all for positivity."
Their songs have a definite political bent, the duo falls on the left side of the spectrum, and although that includes partying, substance use, and sex positivity, the idea that they aren't compassionate and safe is a myth the duo doesn't believe in.
"I feel like whenever I have groups of friends doing drugs, we're always taking care of one another," TaySlay said. "Make sure you're drinking water, do you have gummies? I have Jolly Ranchers. How are you feeling? What's your experience?"
"I think a lot of liberal ideologies are taking care of people as a whole," Queen Trashley said. "Conservatives like to claim that, that Jesus [was one way,] but actually Jesus was more like, 'here are my Jolly Ranchers!'"
"Yea, Jesus totally loved Glitter Moneyyy," TaySlay said.
"Yea, he totally would have hooked you up with some gummies, like 'You're on Molly? Here's some gum.' Conservatives just don't see that," Queen Trashley said.
Lyrically, the two pull from a variety of influences, ideologically and otherwise, and also deeply recognize the burden of creating art post-2016.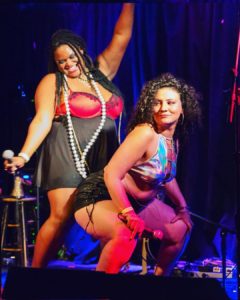 "When we first started Glitter Moneyyy, we were like, 'all right. Let's just do a thing,'" Queen Trashley said. "We're both artists, we both moved here to do theater and comedy essentially, but we weren't working on anything together. So we were finally lke, 'let's do something together. What's that gonna be like? Let's figure it out next week.'"
"That went on for a little bit, but then finally we decided on, 'we're gonna do Glitter Moneyyy. Our first songs were just about us, about having fun, about more comedic aspects of living life in 2016. And then, the world started slowly burning to the ground, and I never thought we were gonna do any political songs, and then one day 'Twurk for the Nation' kind of just sprung up out of,'How could we write about our experience being alive right now without talking about the absolute trashfire that's going on politically?'"
That has very much become a theme for the duo. Their work has overt party song, sex positive, and dance themes, but they're not afraid to let what's happening politically shape the way they write.
"It's impossible to even have a party song without acknoweledging like, when I turn on the news I want to die, every single day," Queen Trashley said. "That's kind of how that intersection started in our music more often, which is funny because Tay definitely pushed that forward for me. I just wanted to turn up and party and like, cray cray songs."
"And Tay was like, what if we make a song like 'What that mouth do?' which some might call our most political song. But it just seems like absolutely impossible to make art right now without acknowledging what's going on in the world."
"I don't think you can separate any of it, like politics and art go hand in hand, art pushes politics forward" TaySlay said. "I think that's your job as an artist, to push the boundaries. I actually dated this dude once and he was like, 'you're so passionate about politics and art but you have to choose one.' and he believe in his soul you can only have one passion. And I tried to tell him, politics and art, they're one in the same. They're pushing things forward, they're changing the world and the way people think."
You can hear the entire album from Glitter Moneyyy on their soundcloud here, or on most music streaming platforms. You can also hear their performance and the full interview with Scapi here.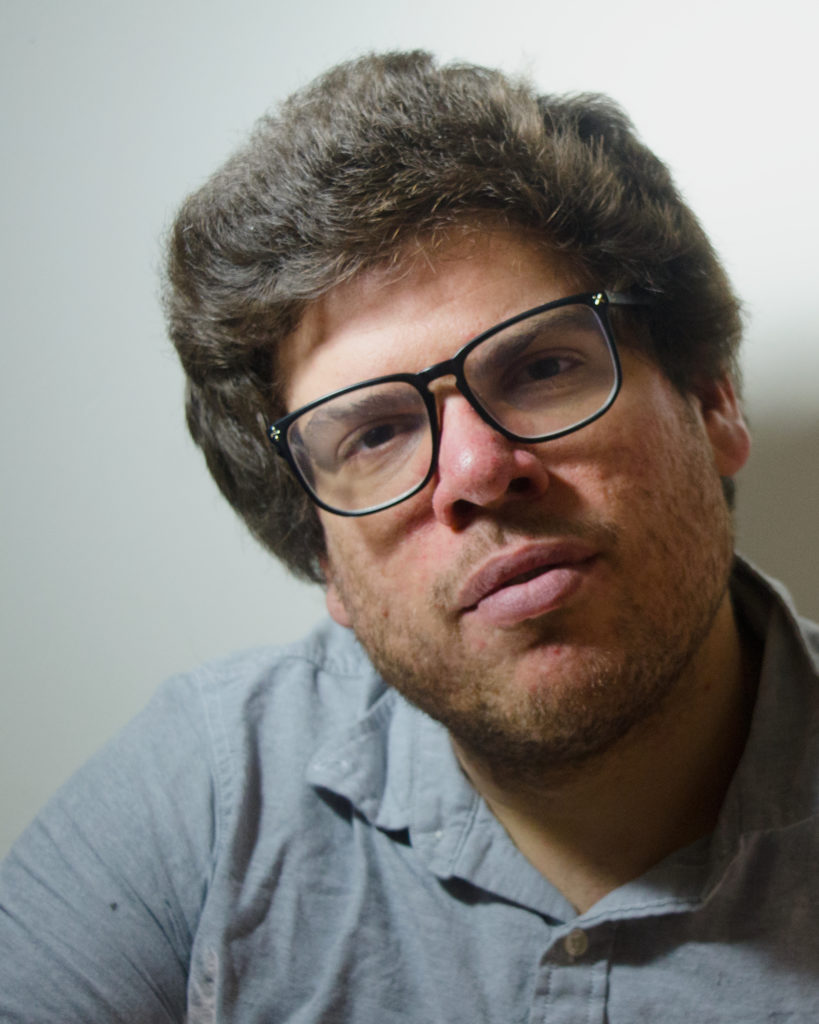 Daniel Johanson (he/him) is a journalist and digital media specialist living in Chicago, Illinois. He serves as Editor-in-Chief at Scapi and in that capacity manages all things content, including writing and editing articles and producing digital content. His most recent work includes the docuseries Heart of a Nation: Tracking Socialism in the Midwest and co-hosting the podcast Scapi Radio. He spends his free time with cats.