Being a city for pizza is a distinction made through social means, in conjunction with the people that live there and the international pizza community. In Chicago, Deep Dish has always been the style that made its name, and that cheeseless Lou Malnati's just isn't the same.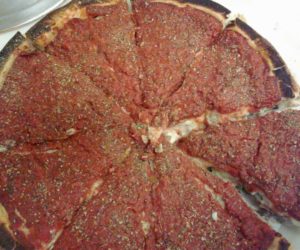 That's why when the Chicago House of 'Za opened last year, it was met with a wide reception of city vegans and traveling suburban dwellers alike. For owners Danny and Jammie Gulino, setting standards in-house using homemade "wheat meats" (seitan for those in the know) and cashew-based cheese has been the key.
"Doing everything in-house is very important to us and it's kind of like a quality control thing that way too, we know like what goes into it but what makes it and we know we can keep a handle on how fresh things are," Danny Gulino said. "That's another thing as far as hiring people and expanding, and things like that that we want to be aware of. You know, even if would expand Jamie would still want to make the meats and cheeses and I want to make the pizzas as much as we possibly could, so we know what's going out."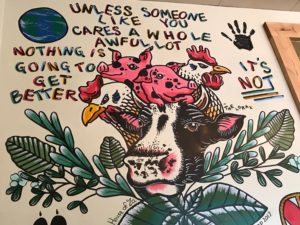 The couple went vegan eight years ago, and their large family (they have 5 kids,) has made them reach back to traditions that they grew up on.
"We've always wanted those classics that everybody has been eating for so long, and I grew up working at a pizzeria," Gulino said. "Pizza's pretty basic and I feel like that's the cool thing about it. These are basic ideas that you're putting together and you start to make something really great and simple."
Their success and demand has allowed for them to have a lot of communication with the people that order their food. Word of mouth in the vegan community has allowed for their food to spread throughout Illinois and the nation at large, and next steps are already being considered.
"We just want to be very careful," Gulino said. "So, I mean you know right now we're talking about frozen pizzas. So that's something that we're kind of taking little steps now, trying to figure out what will work as something small because shipping pizzas is another thing that seems like we're hearing a lot of, people wanting to ship to different states."
Overall, the Gulinos feel like it's going pretty well. Doing something so new and experimental makes for a wider variety of the expected ups and downs of the retail space.
"You know, it's funny, it's kind of hard to tell when we'll be hit with waves," Gulino said. "We just kind of hope for the best, taking it day by day."
The Chicago House of 'Za is open 12:00-9:00 Thursday-Saturday, and 12:00 -6:00 on Sundays. They have a Pizza Slice pop-up coming up on Wednesday the 18th of April at 3 PM.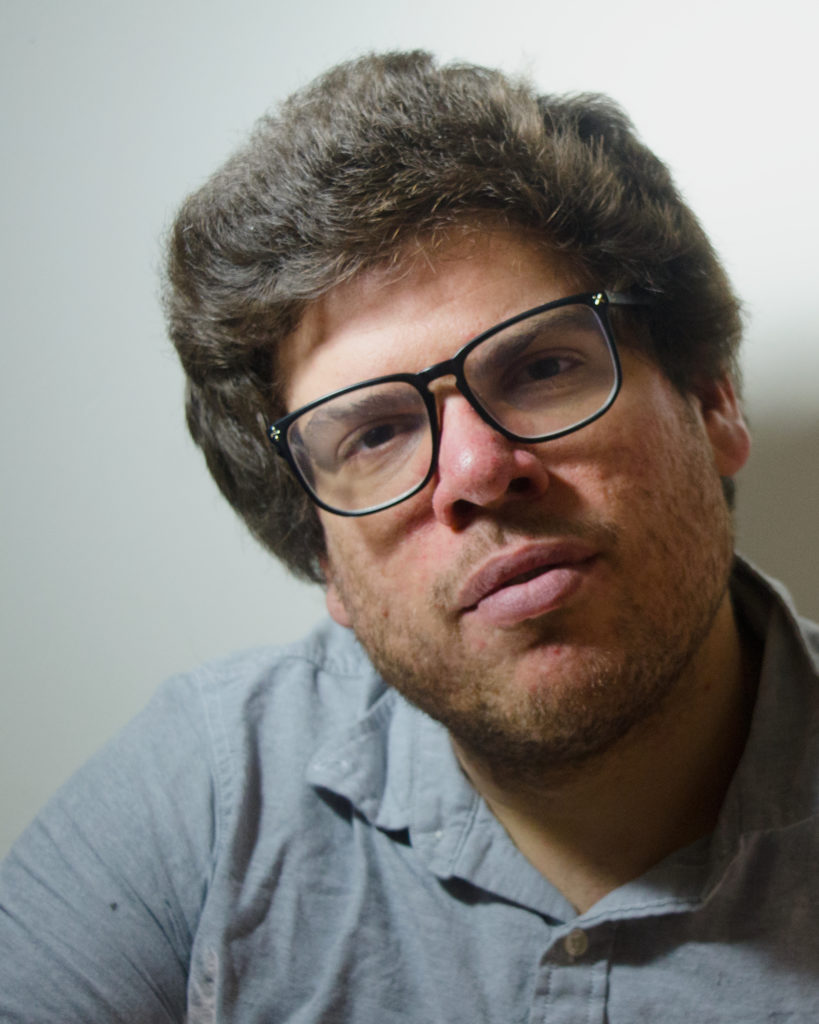 Daniel Johanson (he/him) is a journalist and digital media specialist living in Chicago, Illinois. He serves as Editor-in-Chief at Scapi and in that capacity manages all things content, including writing and editing articles and producing digital content. His most recent work includes the docuseries Heart of a Nation: Tracking Socialism in the Midwest and co-hosting the podcast Scapi Radio. He spends his free time with cats.