Back in March, Scapi Radio had the good fortune to record the 200th episode of the podcast with Liz Jackson Hearns and Alexandra Plattos Sulack at their studio, The Voice Lab.
The Voice Lab is a space for Hearns, Sulack, and others to teach in a collaborative space that provides lessons for singers and produces performances like Coll'Opera and workshops like ColLABorate.
"The Voice Lab was founded in August of 2014, we started by renting a basement in a church in Lakeview with a small handful of students and grew eventually from there," Hearns said. "Now we have seven private teachers and a staff of twelve total in two locations. I think we serve betten 150 and 200 people per week, so we're growing pretty quickly."
One of the most important pieces of their work is creating as experimental and educational a space as possible. The enthusiasm and passion from their variety of teachers and students helps bring that energy to the table when working.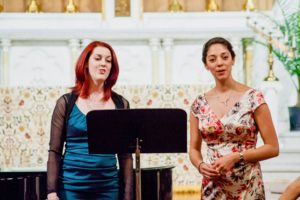 "When we started the studio we were looking at teaching adults," Sulack said. "What you get from an adult student that you don't always get from a child student is there is a genuine want to be here. So, even of that itself is so experimental, you may have a 65-year old retiree who all of the sudden has all of this free time, who says that they maybe sang in middle school that says they want to try and sing now, that makes for an extremely experimental space."
"One of the major tenets of our starting of The Voice Lab was to provide simultaneously a pedagogically very sound and a lot of love and personal care for our clients," Hearns said. "Alexandra and I both started as super-duper science geeks, when we started undergrad neither of us majored in music so we both have a love of science and that drives our education in terms of voice, and providing an opportunity for adult learners, especially in music."
Working as a team has been a gamechanger for the studio. Although so much of their studio work is on an individual basis, having others there for support and advice has allowed for greater collaborative practices.
"One thing is we do make sure that as we schedule students we make sure our teachers have breaks, the other thought about being that independent artist is that 'Oh, I can just teach and teach and teach and be ok,' but then after the end of six straight hours I am just mush," Sulack." So it helps to have the staff that we do, because we're able to point out, 'Oh, I see you have a six-hour block of teaching, can I put in a break there?' So it's not just you, it's the entire staff."
Another crucial and vital piece of work that The Voice Lab is work with trans voice. Hearns' passion for pedagogy and personal teaching experiences come into play here, speech pathology is a major part of the experience of transitioning, and Hearns has taken this a step further by working to try to understand the transitioning singing voice.
"My first trans singing client was at a different studio, and he was taking violin lessons and started testosterone and his joints got really stiff so he couldn't continue, but he wanted to continue his music education," Hearns said. "The person at the counter that day knew that one my interests are in voice science. So, when he started lessons with me, and he's also a philosophy professor and author, I basically was like, 'Hey, man, would you be willing to just sit down and talk with me about gender?'"
Hearns notes that while illuminating, this experience's difficulties became foundational in her experience working with trans-identified individuals.
"After that, I started working with someone else who was actually a death metal singer who after a few months came out to me as trans, and so our focus shifted a little bit," Hearns said. "Then, I think at that point it was just really obvious that this was a service that was needed, a community that needed a voice, so I wanted to figure out what I could do to help."
From there she took on the process of compiling these experiences into a book for teaching voice lessons to trans singers. That book is The Singing Teacher's Guide to Transgender Voices, published by Plural Publishing, and is co-written by Brian Kremer.
"The goal of The Singing Teacher's Guide is to amalgamate a lot of the resources that are already out there for helping a trans singer find their most authentic voice, whatever that means for them, and to develop a higher level of cultural competency within the studio, the classroom, and with the education institution at large," Hearns said. "It's the first of its kind to be comprehensive and all in one place."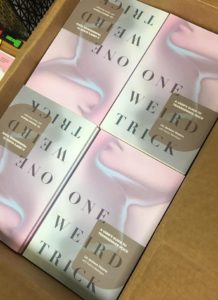 This pushed Hearns further to self-publish another book, one that was inspired by the needs of her students specifically.
"The other project that we're working on is called One Weird Trick: A User's Guide to Transgender Voice," Hearns said. "One Weird Trick was developed from the brain dump of all of these exercises we were using with our clients. They kept asking us, 'please just write this down, put this somewhere that's all one place.' We're self-publishing that one, so it will be on Amazon as well, it's very exciting."
"With One Weird Trick, and eventually with a Singing Teacher's Guide, our intent is to use that as a supplement to different training programs. We just launched a teacher training program for voice teachers from the singing realm to the speaking realm, specifically for trans voice."
You can hear the entire interview with Liz Jackson Hearns and Alexandra Plattos Sulack at The Voice Lab here, and find out more on their website here.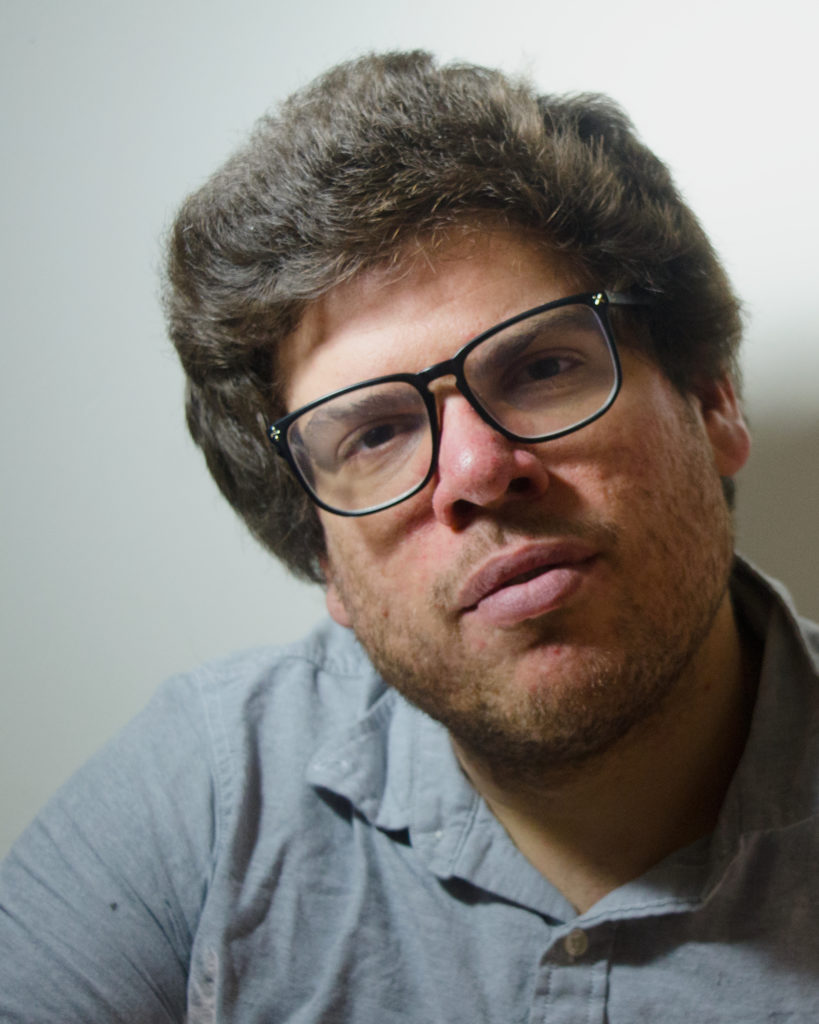 Daniel Johanson (he/him) is a journalist and digital media specialist living in Chicago, Illinois. He serves as Editor-in-Chief at Scapi and in that capacity manages all things content, including writing and editing articles and producing digital content. His most recent work includes the docuseries Heart of a Nation: Tracking Socialism in the Midwest and co-hosting the podcast Scapi Radio. He spends his free time with cats.