Photo: Mike Steele, September CoMISSIOn WIP Showing
Links Hall recommends all art performed in its space do one thing: take risks.
For nearly 40 years the studio space has continued the legacy of its three founders, who were experimental choreographers.
Anna Trier, associate director of Links Hall, gave Scapi Radio a deeper look into the space's history, mission and role in Chicago's individualist underground art scene.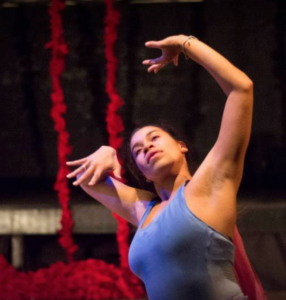 "It's artist-driven, it's self-producing work, it's projects we undertake in partnership with artists and it's all focused on experimentation and risk-taking," Trier said.
Unlike similar spaces, leaders at Links Hall intentionally decided to not have an artistic director or curator for their programming "to really follow the inspirations of artists working in our community."
Instead, artists with residencies set the tone of the space during their year at the art space.
"I work with a group of people who really strongly believe that all creative output has incredibly strong worth, and incredibly strong value," Trier said. "There is something in a creative community that we talk about a lot: about building the scaffolding to create a secure and strong arts community here in Chicago."
According to the arts director, the value of art in a community is only as strong as collective organizations that support individual artists.
"A lot of our conversations are not about Links Hall, they're about our entire ecosystem of performing arts in Chicago," Trier said. "Because we look at what our role is in that: how do we support strength in other organizations that we partner with, that we know our creative community needs to survive? It's really important to us that we're not the only people doing this work."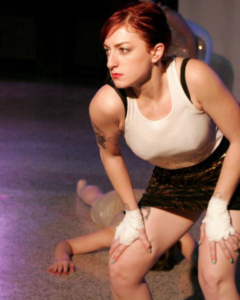 Trier references the needs of grants and awards at the local level to help artists gain recognition at the national level.
When asked what makes Chicago's art scene stand out from the rest, Trier made it clear that residents who work in spaces like Links Hall make all the difference.
"Chicago is a self-producing artist city. Artists have ideas about what they want to see and what they want to happen, and they make them happen. They make them happen in somebody's basement, they make them happen in a gallery space that's open for five years and operating as a non-profit and then goes away…" Trier said. "That is the part of Chicago that I love and keep coming back to."
Listen to this Scapi Magazine podcast episode and learn more about Links Hall here.