In the early days of Scapi Radio, before revolutionizing our site and branding design, we sat down with motion artist and graphic designer Zach Harris of Birds & Kings Creative Enterprises to talk about working as a freelance in the digital visual sphere and making art that's responsive to the times.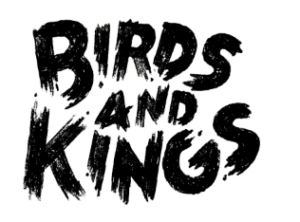 Since then, Harris has done a wealth of work including the illustrations for Looking Out For Number Two: A Slightly Irreverent Guide to Poo, Gas, and Other Things That Come Out of Your Baby by by pediatric gastroenterologist Bryan Vartabedian, MD, and Insights, a collection of essays offering advice and insight on successful starting and running businesses compiled by Chris LoPresti.
When we talked with him back in early 2017, we talked a good deal about his collaboration with 5 Rabbit Cervecería. During a foray into craft beer journalism with his wife Elspeth and another close friend, Harris managed to learn about a unique circumstance for the Latinx brewery's business with the then-presidential nominee Donald Trump.
"I saw that 5 Rabbit was doing this Chinga Tu Pelo thing, which translates to 'Fuck your hair,'" Harris said. "The reasoning behind it being they had been brewing a house beer for a bar at the Chicago Trump Tower. This was way back when, it was like right around when Trump was announcing his candidacy and said Mexican immigrants were rapists and that sort of thing."
Although part of it, this wasn't just a political act for Harris, he also had a deep respect for the work 5 Rabbit had been doing in craft beer.
"Five Rabbit is amazing and is just steeped in Latin culture," Harris said. "The founder Andres is super passionate about that background that heritage, celebrating that culture through the beer they make."
That's why when Harris heard about the house beer for Trump Tower, he immediately tweeted out a mockup of the design, not expecting much out of it.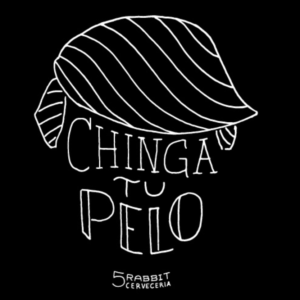 "I did a quick little doodle of that like kind of Trump head outline with the word Chinga tu Pelo, posted it on Twitter and tagged 5 rabbit and 5 minutes or so later Andres messaged me, like direct messaged me on Twitter," Harris said. 
A lot of Harris' designs do live in this realm, though, of reacting to and sympathizing with those that found themselves disillusioned after the 2016 election.
"I think of it as everyone has a duty to respond to the nature of the world," Harris said. "And some people will respond in the way that you're best at I guess. And so people in the arts definitely have a responsibility to respond and create based on the needs and the issues at hand."
Birds & Kings Creative Enterprises is the manifestation of Harris' skills and desire to be able to fit into the workings of the brands he wants to help develop. Much of his work involves working with makers directly to visually encapsulate the idea they want to get across.
"That kind of collaborative, like direct feedback immediately after putting pen to paper," Harris said. "It's something that especially for certain projects I find invaluable. So much of what I am trying to do is take complex ideas and make them form immediately readable with just a simple image or changing the kind of typography that in and of itself can communicate a different idea."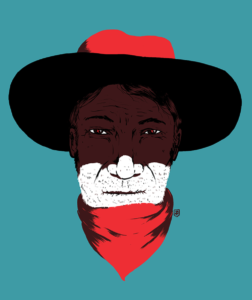 The duality of Birds and Kings, ranging from pure artistic expression to traditional business design needs, has become a big part of the fence that Harris straddles. For that reason Birds and Kings become a powerful metaphor for him, an extension of which is Quill & Crown, where his the instruments of his own design are manifested in the prints he creates personally.
"That duality of identity for creativity where you have the birds representing that esoteric free-spirited creativity going wherever the wind takes you, and the kings being the more authoritative, light centered, organized system of design," Harris said.
"Yeah. In every project, I'm trying to balance those two because the client needs the logo right. Whether you're having good ideas for it or not, if you're feeling on your best game or feeling like you're missing some amazing idea that's not coming to you right away, the logo still needs to happen."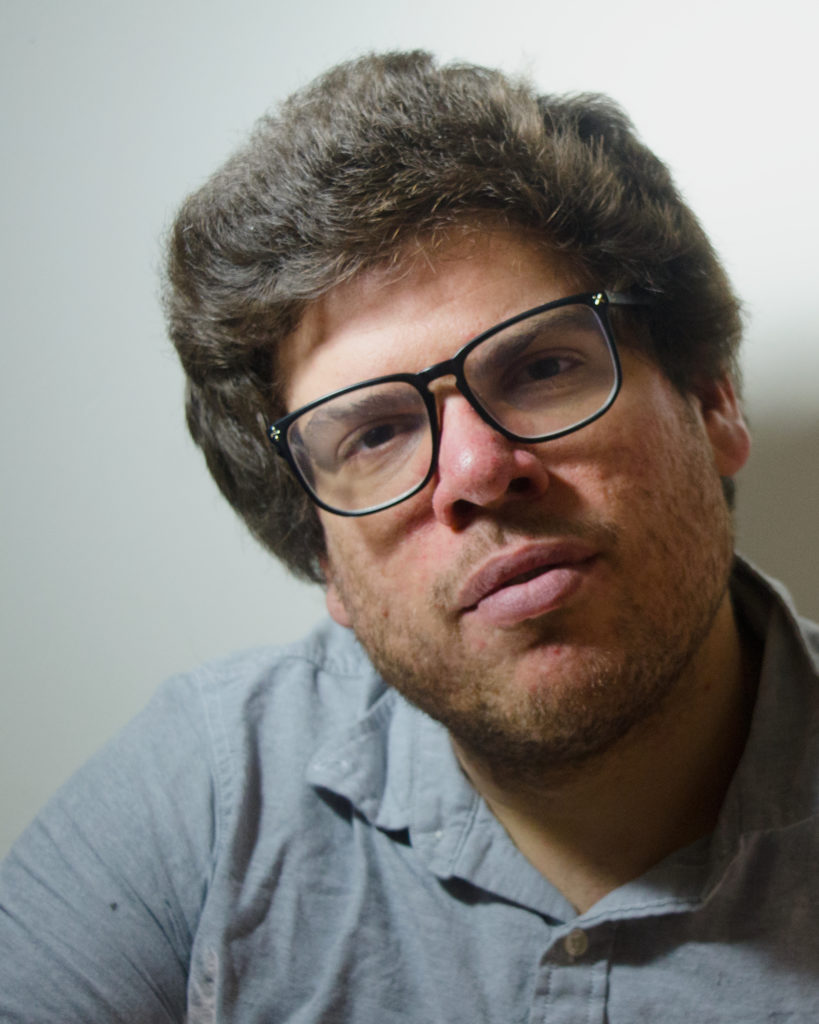 Daniel Johanson (he/him) is a journalist and digital media specialist living in Chicago, Illinois. He serves as Editor-in-Chief at Scapi and in that capacity manages all things content, including writing and editing articles and producing digital content. His most recent work includes the docuseries Heart of a Nation: Tracking Socialism in the Midwest and co-hosting the podcast Scapi Radio. He spends his free time with cats.