Clothing line 18th & Wood is a creative outlet for founders Jonathon Starzyk and Elena Saenz. Located on the very block it's named after, in Pilsen, the store and overall area hold a special place in the hearts of Starzyk and Saenz. Scapi Magazine sat down with the two creators to talk about the benefit of pop-up shops, the best user experience and cats.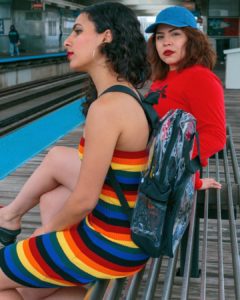 The brand's Instagram page features young people in Pilsen wearing crop tops, long-sleeved tees and other style variations with a wavy "18th and Wood" text boldly printed on the front. In a multitude of colors and patterns, the clothing line does not shy away from the area that made them.
"My dad had his laundry mat here and my mom lived nearby," Saenz said. "I was definitely raised in the area. After I graduated from college I knew I wanted to come back to Chicago. I lived in Hyde Park for a year and that was great but I eventually found myself back in Pilsen."
Pilsen, a historically artistic neighborhood, would later become the base of Saenz and Starzyk's new project, 18th & Wood. While many developers gentrify the neighborhood, Saenz and Starzyk push their brand to give back to the community that's done so much for them.
"When you're growing up you think your art can't be a sustainable path for you," Starzyk said. "Like it's just a hobby. You get that from a lot of people: parent, teachers. We want to make sure that's not the case. That's why we have a collaboration with Benito Juarez [High School]. It's us giving back and working with youth to cultivate the feeling that art can be who they are."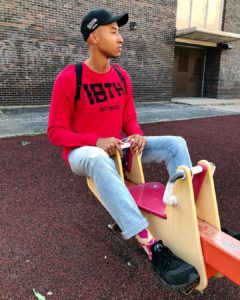 Gaining art submissions from local high school students, a young winner was chosen and their art was featured on select 18th & Wood clothing.
"All proceeds from that item go directly to the school's art department," Starzyk said. "We just want to make sure that we keep helping people create."
Submissions not chosen were featured at pop-ups and funds from the art pieces went to Juarez High School students, proving the creatives behind the brand are anything but self-serving.
This is just one way that 18th and Wood makes sure they're listening to what their customers care about and want out of them as a local creator of art.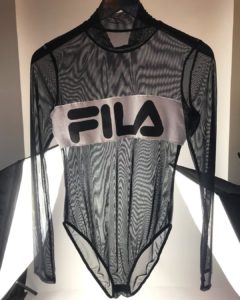 "Everything is a very careful curation of what we want to convey," Starzyk said. "Thinking about the user, sixty percent of our audience finds us on social media. They're talking to us, we're talking to them. As long as that conversation is continually happening we'll be here. We're not talking at them."
When asked about the fluidity of 18th and Woods clothing, it's clear that gender constraints have no place in their overall style.
"It was subconscious at first," Saenz said. We didn't make a explicit decision to have a stance on gender in fashion. It was more so, 'This is the stuff that we wear. We like stuff that would be considered unisex.' We have a lot of street style and in my opinion there's not a lot of gender in that."
Listen to this Scapi Magazine podcast episode and learn more about 18th and Wood here.