Rooted in love, knowledge and a passion for the people, Klevah and T.R.U.T.H use their voices to share impactful messages, and have fun, as Mother Nature. Scapi Magazine sat down with the duo to talk about their upcoming Love Tour, their single "This Yo Year" and existing as black women in Hip-Hop.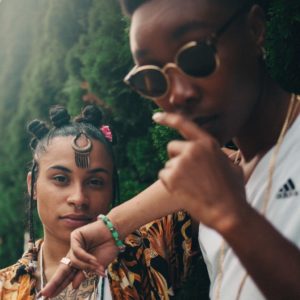 Mother Nature began in 2015, while the two were students at the University of Illinois at Urbana-Champaign. Years later they left what was comfortable, moving to the city of Chicago. With Chicago's ups and downs, Mother Nature's mission still has not changed.
"We are very grounded in spirituality, very grounded in Hip-Hop, so to really blend those together and get people to understand that you can t-up, have fun and at the same time listen to the message and understand this is deeper than rap," said T.R.U.T.H. "It's more than just words on a paper."
In the two's early days, they attended conferences in hopes of spreading their message, but ultimately decided communicating through hip-hop proved to be a more equitable playing field.  Yet one educational aspect Mother Nature did retain was "The Miseducation of Hip-Hop," a community outreach program that educates young people on political and social issues through the five elements of hip-hop.
Once the two settled in Chicago, they attended a plethora of open mic readings. They've since booked many shows throughout the city and embrace the importance of fostering relationships.
"Overall, I'm still here to give, I'm still here to receive, I'm still here to learn. Being humble, dragging yourself to places, being visible, developing relationships and not being afraid to do that is really important," said Klevah. "I think a lot of people don't want to spend that time doing that or constantly have to face their ego and their weaknesses. It's a process."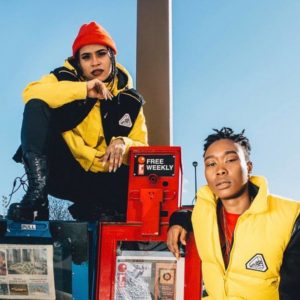 The two toured in June, but are clear that Chicago is their home base and doesn't have to be a pit stop in musicians' overall careers.  
"For us, once you can take over Chicago, you can choose to stay here and still work in other spaces. But, just to come here, do your thing, and dip, I don't think that's helpful to the community and to the space of artists that are here. We have so many dope artists, so many different types and waves of people coming in and doing things," said T.R.U.T.H.
While Chicago is far from the comedy scene, where many people come, train and go, T.R.U.T.H believes artistic communities could support each other more.
"It could be more of a booming space if more people were working in conjunction with one another… Just having that spirit of community more so. It is some that's out here but if every community really came and supported one another I think it could be more of a booming space and people would come here and build up as the culture continues to grow."
The dual-emcee outfit's tour took them to cities in New York to various other cities throughout the Midwest. An artist's job may look easy to some, but Mother Nature prepares just as much mentally as they do physically before their shows.
"It's a science of breaking people down and really getting access to them. When we're vulnerable, that's when things start to open up. But if we're in a state of fear or [think] we don't really know this space or feel it, it can be that," said Klevah. "Understanding who you are, understanding your power, and crowd control is a real thing. Opening people up is a science of life. It's how communities end up surviving and thriving."
Listen to this Scapi Magazine episode here and learn more about Mother Nature on their website.