On August 20, 2018 Scapi Magazine sat down with Denise Yvette Serna of Global Hive Laboratories to talk multimedia platforms and access, new projects, and the difficulties of international work.
Global Hive Laboratories is an organization that promotes international collaboration, Serena tells us about how it all started.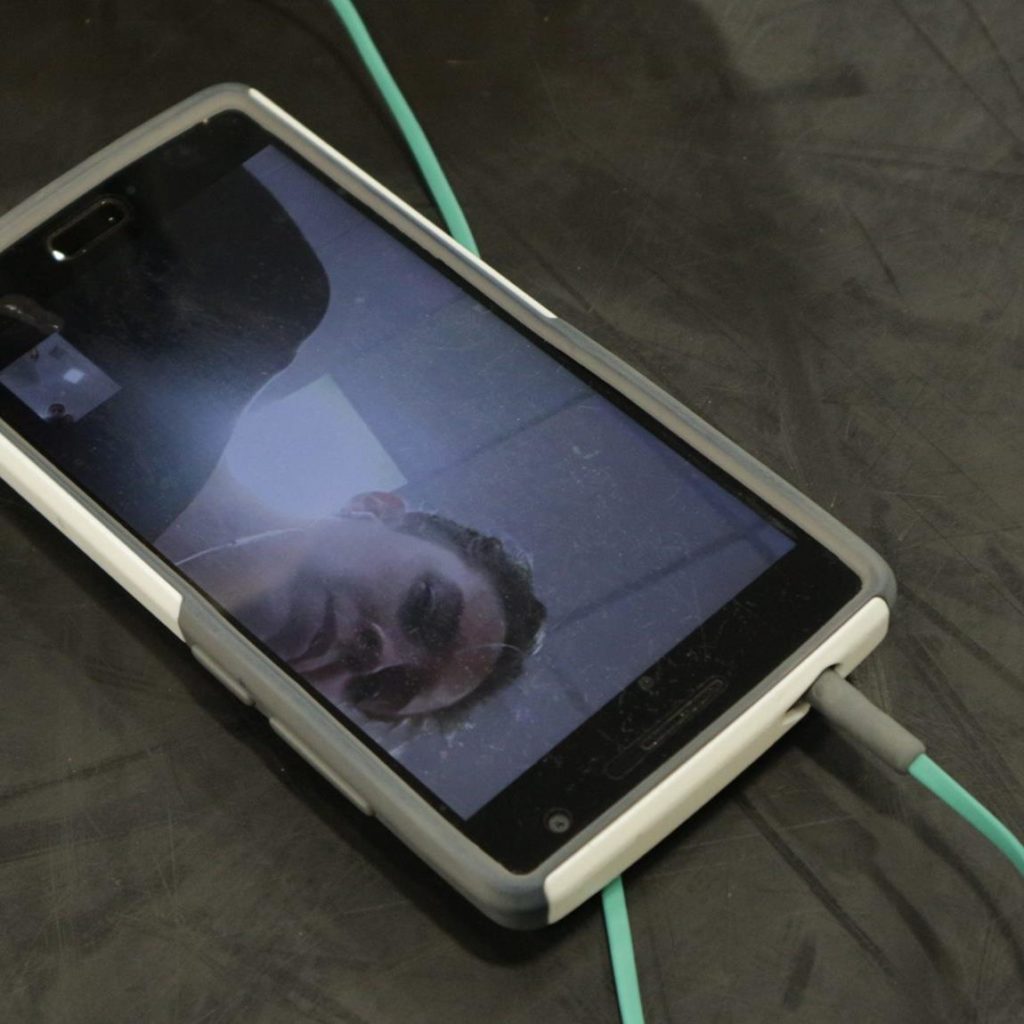 "Global Hive Laboratories is an organization that I started with a friend of mine," Serna said. "It happened sort of accidentally as the best things do. I messaged him and said 'I'm gonna be in London. Are you doing anything? Can I help?' and he was like 'Sure. Let's make art together.'And we wound up wanting to participate in climate change theater action."
When thoughts become polished and ready to go, Serna and her partner Jack finally put it all together.
"So I was like what if we take this and add what we like to do, which is make strange new things and to innovate what collaboration means," Serna said. "We decided to run a workshop for a week which we invited people from all over the world to devise work with us about climate change from their different perspectives."
Balancing the process and the finished product can be grueling at times. We ask Serna what she thinks about it and how she deals with it.
"I'm so much more interested in experimenting and figuring out the different things that each of us have access to and how through collaboration, these sources can be spread out," Serna said. "I'm much more interested in working with people from your city, then with actors from your city and they're gonna have a specific work ethic and a specific aesthetic and set of values that they want to live by. So I'm much more interested in that and taking whatever that was into the next city and letting it inform what we do with this new group of people."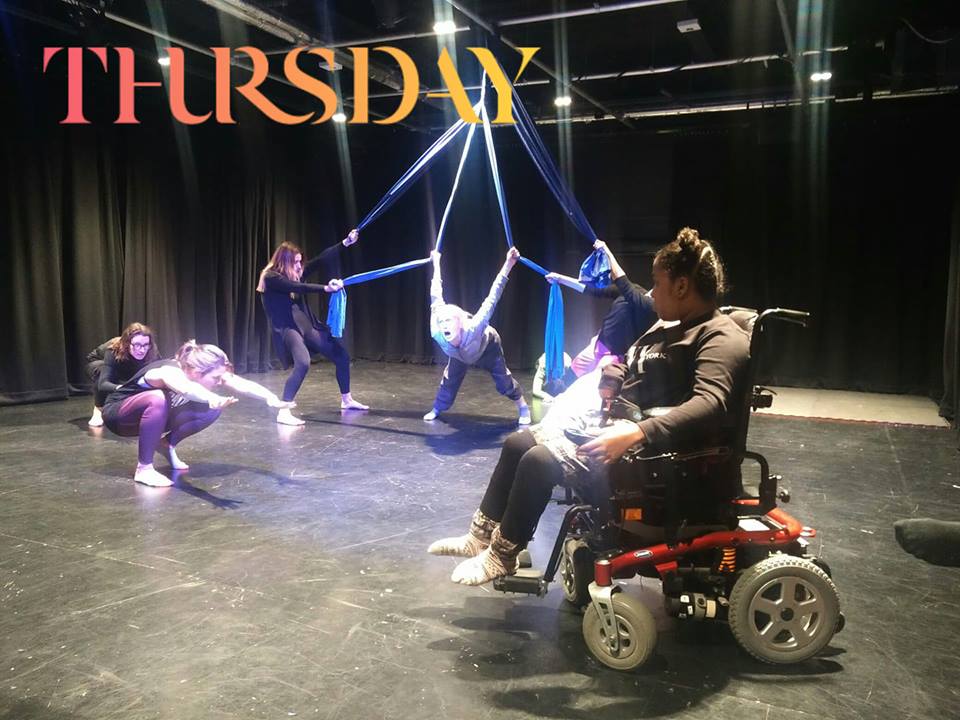 Serna's love for travel and art contextualizes in a meaningful way how her international contacts come into play through Global Hive.
"I went to graduate school with international students," Serna said. "And those are the people I want to be making art with and I can't do that if I'm here so this was an attempt to break down those barriers."
Alternate time zones and deadlines make for Serna's daily life, she talks to us on the difficulties of international collaborations.
"We've been having meetings for a few new project we've been working on and you know, the first meeting there were just two of us, the next meeting there were three of us, and the next meeting there were five of us and it's just whoever is available while we're doing it, we're gonna talk," Serna said. "And if you're not available you can be sure that Denise took very detailed, color coded notes."
Being 2019, multimedia platforms and technology are only growing by the second. Serna believes being able to present to the audience more than one platform is a must.
"Only one person came from abroad to Chicago. Everything else was stuff that we did during the workshops that were layered into the Chicago performances," Serna said. "For example, I directed a script from an anthology I was really interested in exploring through movement so in the workshops I had two actors read the script and had an audio recording of the script. I brought that back to Chicago and had a cellist, a clarinet player, and two dancers and we devised the music and the performance and all of that was set to the vocal recording of the actors in London."
Moving on to new and exciting things, Serna talks about her new project circled around a particular mythical lady, Medusa.
"It is a multisensory exploration of the myth of Medusa," Serna said. "And again, the focal point of it is what does it mean for there to be multiple potentially unlimited access points to a narrative? And specifically, what does it mean to create devised theater with access for people with disabilities?"
Being non-for profit, Serna shares how the funding process can become more difficult when things go overseas.
"There's a few tiers," Serna said. "First of all, we're applying for a grant funding from each of our nation's funding bodies whether that's government funding or corporate nation funding. We're a non-for profit so that kind of limits the types of funding we can apply for."

Listen to this Scapi Magazine episode here and learn more about Global Hive Laboratories visit their website.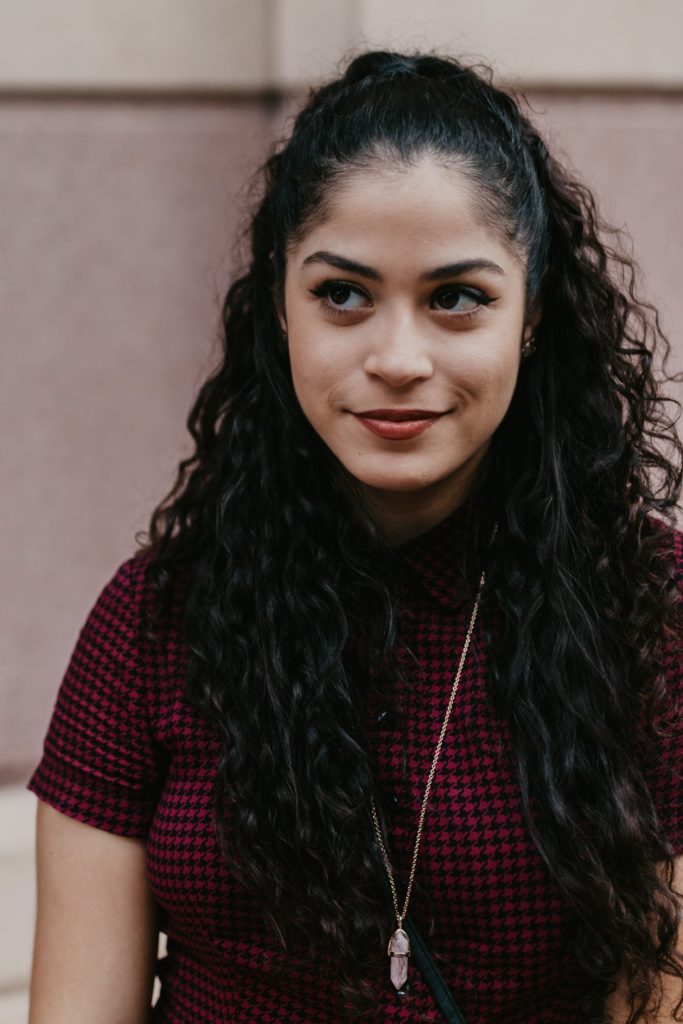 Carla Reis (she/her/hers) is a senior at Columbia College Chicago studying Fiction Writing, though she writes poetry and non-fiction alongside it all. Editorial Intern at Scapi Magazine. Originally from Miami, Fl, she fell in love with the Midwest. She is currently working on her first collection of short stories. You can find her best work at Not Your Mothers Breast Milk.