On January 31, 2019 Scapi Magazine sat down with Archie, Elma, and Zoey from Bad Witch Club to talk Bad Witch Club, Femifest, and building the perfect mood through a lineup.
Bad Witch Club is a coven and an art collective started and run by three people who have come together and created a space where the queer, feminist, poc art scene lives.

"Bad Witch Club is a coven everyone can join." Zoey said. "Basically what we are is a queer inclusive art collective that focuses on taking harmful practices around art scenes and music scenes that you wouldn't normally think of and flipping them on themselves and putting marginalized voices in the spotline."

Femifest, a festival started as a high school fundraiser, is making its fifth annual appearance in Chicago this year and Zoey talks to us a bit about the surprise of the success.

"I don't think I expected it to become what it was. Not at first at least, when we put up the first Femifest it was a fundraiser concert for a feminist club that I was a part of in my high school." Zoey said. "I was really getting into the local music scene at the time and was really itching to get involved but you know when you're sixteen years old and going to shows in a bar basement chances are the people running sound and on stage and doing the promotions are not gonna look or be anything like me. They're gonna be white men. Yeah, I feel lucky."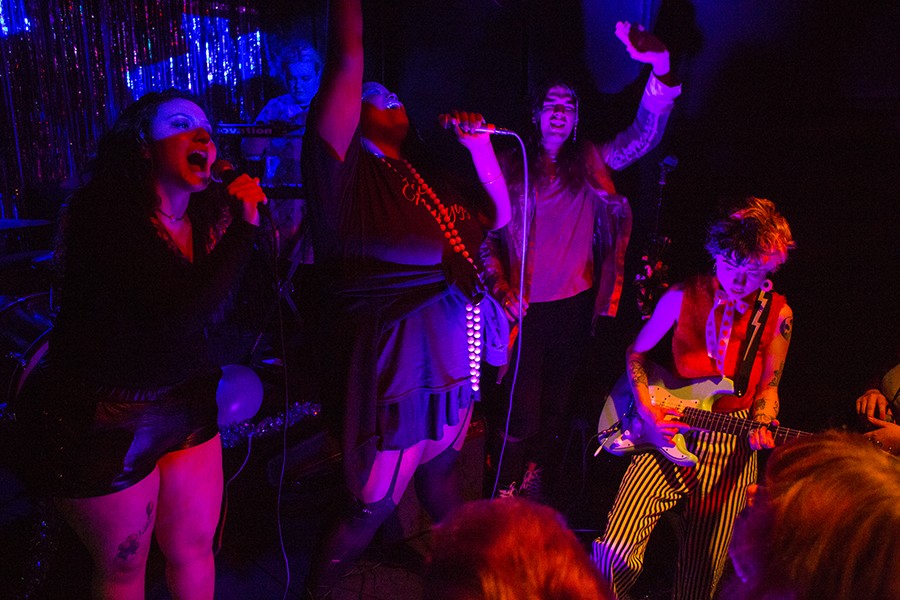 From high school to adult life, Zoey recalls the moment Femifest began to grow into the festival it is today.
"It's definitely grown in size and opportunity." Zoey said. "I think after the second Feminist that we got and email from a production company and label and art collective and they were like 'Hey guys amazing work at Femifest, can you put me in touch with someone to do a festival of our own.' I think that really changed what Femifest could be."

Taking in consideration their market and audience, Bad Witch Club talks to us about the importance of keeping prices down so everyone and anyone can enjoy the festivities.

"I think that because we are young and our target audience is you know going to be that 18-25 and college kids that are starting to like come into their own local art scenes." Archie said. "We're trying to appeal to our own community and what our own community needs. Since Femifest got a lot bigger money has become a new topic that I never had to deal with when I had to deal with it in high school and one of our big things that we have to fight for for Femifest is to keep ticket prices low. It's because we know other college student and sometimes a $30 concert ticket is a lot of money and I don't want to see anyone not be able to go to Femifest because they are being trapped by practices and standards that we didn't make."

While advertising inclusivity, Bad Witch Club also believes that being open and communicative is their best way of running things.

"I think it's just going back to being realistic with uncharted territory and I think that people have been trying to market and trying to advertise inclusivity in art and music for a long time and I think that's probably what they did wrong." Zoey said. "Especially women and non-binary people and POC and queer people they've seen a lot of bullshit and they've seen people that say we're here to help you and then they take all your money. That's not what we're trying to do here at all. I think we're trying to be as communicative as possible."

With festivals, finding the right artists to fill the slots can be a demanding job. Zoey talks more about how Bad Witch Club builds their lineup for Femi-Fest.

"Every single place that every single artist is in is very deliberate. Night One is going to be more of a classic DIY show, more of like a party." Zoey said. "We have Lina Tulgren who is a beautiful beautiful indie folk artist closing out the night. I want people to go home not thinking 'man that was a crazy night' I want them to think 'that was a really special night'."

Preparing for the show, Elma runs us through what Night two at Femi-fest will look like.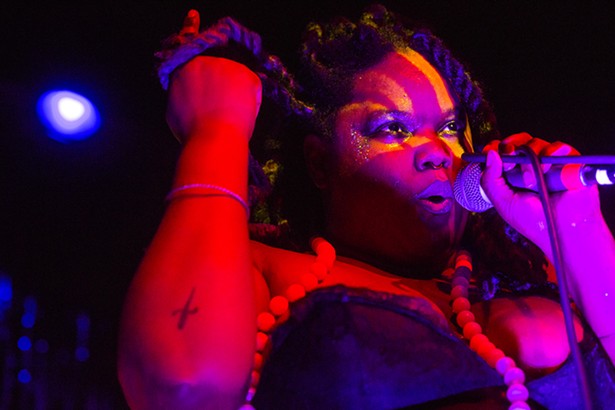 Day two is more like an artistic experience than like a college party." Elma said. "There are going to be a lot of visual artists, a bake sale, vendors selling vintage clothing, skin products, jewelry."

Booking artist for shows can sometimes take help, Elma talks to us about how Bad Witch Club gets their ideas on who they want to book and how they want to set up the lineup for a specific end of night mood.

"We always reach out for outside opinions so we know we're not too in our own heads." Elma said. "I definitely think that the lineup for night two are going to pull at some heart strings."
While not all members of the Bad Witch Club are from Chicago, Elma and Archie express how Chicago has changed them through the scene.

"I did not have this much inspiration until I came to Chicago." Elma said. "Chicago is everything about it to me."

"I feel like my personal exploration through art has been a big trapeze act." Archie said. "Chicago is the safety net for me. It's just like pulsating with art and the community is so alive. It has been so inspiring and so great to be a part of. I couldn't have asked for more."
Listen to this Scapi Magazine episode here and learn more about Bad Witch Club visit their Facebook Page.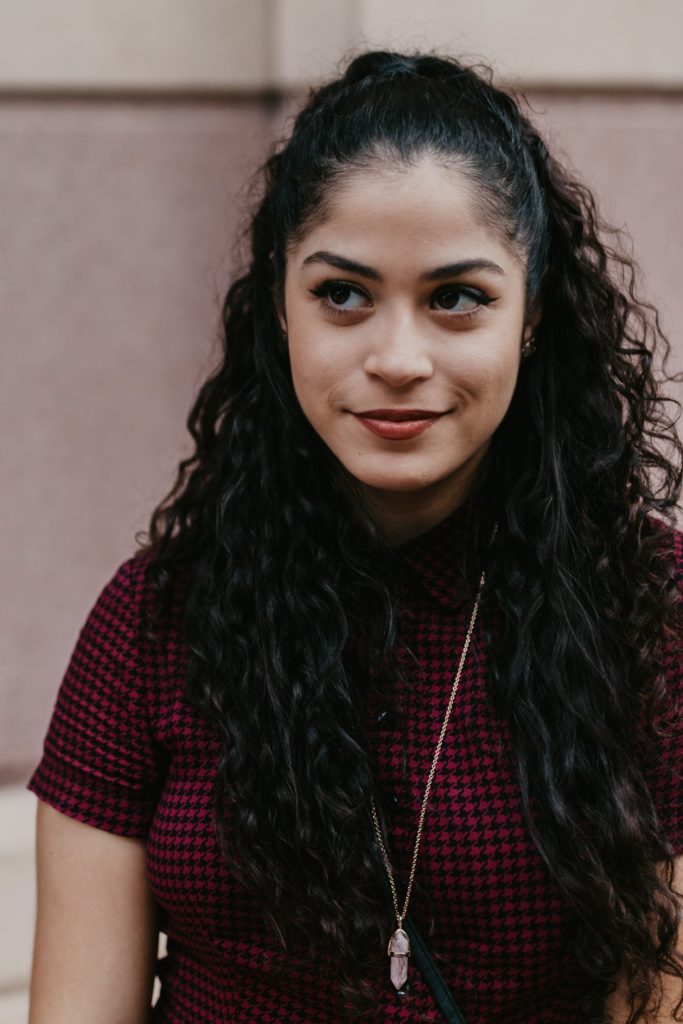 Carla Reis (she/her/hers) is a senior at Columbia College Chicago studying Fiction Writing, though she writes poetry and non-fiction alongside it all. Editorial Intern at Scapi Magazine. Originally from Miami, Fl, she fell in love with the Midwest. She is currently working on her first collection of short stories. You can find her best work at Not Your Mothers Breast Milk.