Photo byBartek Karas.
On February 11, 2019, Scapi Magazine sat down with Chicago artist and singer-songwriter Dawn Xiana Moon, known for belly dancing in a Wookiee costume, to talk about the different ways her cultural background influences her multimedia art, social progress in the nerd community, and the myth of success.
Moon is the founder of Raks Geek, a nerd-themed belly dance and fire performance company.
The delightfully unexpected combination of nerd culture and belly dancing was born partially from Moon having been a nerd her entire life. Her idea for Raks Geek came from Moon falling into a Youtube hole of "geek belly dancing" and being seriously unimpressed.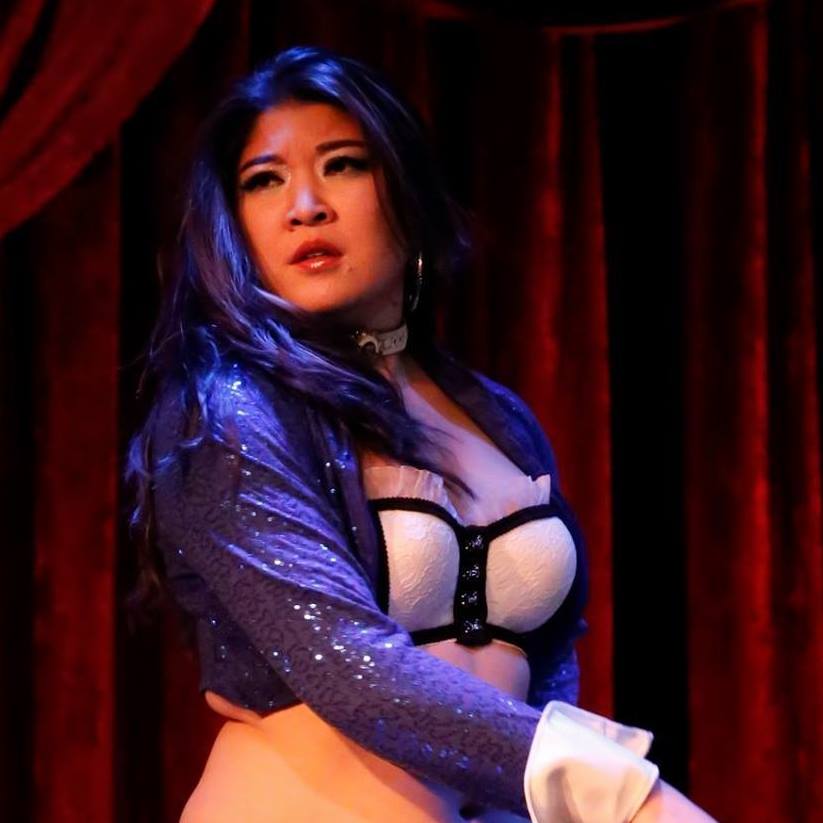 "Every example, at least that showed up six-ish years ago on Youtube was frankly, terrible," said Moon.
Most of what she discovered were slave Leia's belly dancing at poor, beginner levels at conventions.
"People don't actually know what belly dancing looks like at all," said Moon. "So when they would go to this convention and they would see slave Leia, who is really attractive and in this skimpy costume, but belly dancing at a really poor level, and that person would win cosplay awards…people don't actually know what the art form at a high level is."
While nerd belly dancing was a thing before Raks Geek, Moon decided to do it justice by creating a company of performers who were both professional belly dancers and nerds.
Moon drew attention to Raks Geek through her role as a belly dancing Wookie.
"WGN, now they really like the Wookiee, and I'm really glad because it means they call me up and I get to show up and plug Raks Geek on TV which is awesome," said Moon. "However, every once in a while, it'd be nice to show my face in something."
For the last four years, the Wookiee has been played by Moon, who said the costume involves 30 pounds of fur, lipstick, and a hair flower.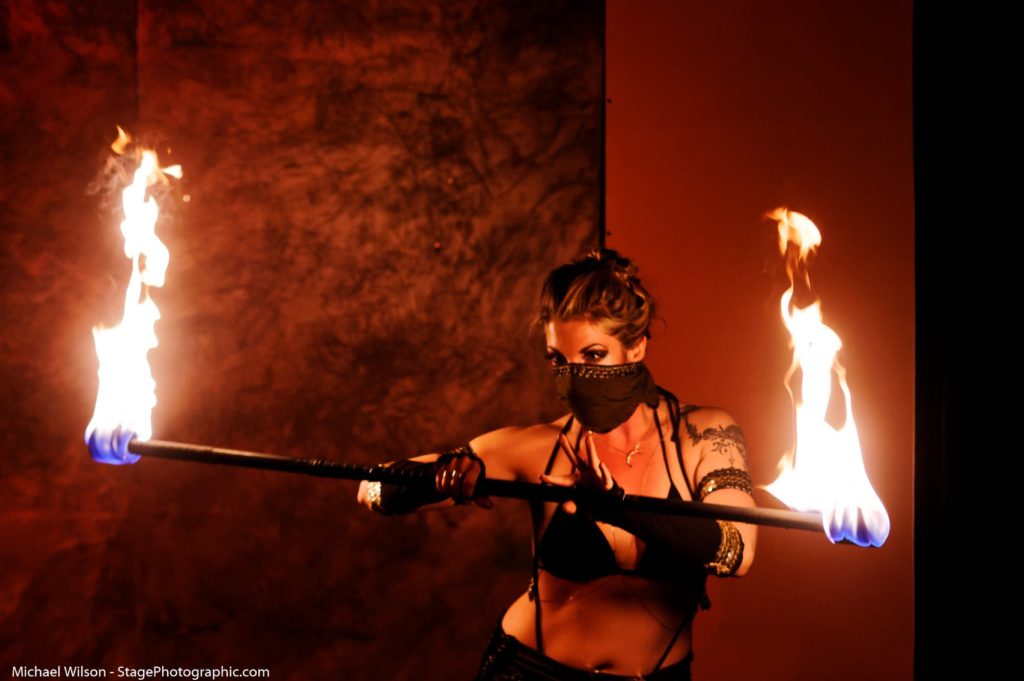 "Which is great, but it's really hard to breathe in there. It's hard being the Wookiee sometimes." said Moon.
There are deeper levels of hybridity beneath Raks Geek than the Wookiee with the hair flower. The most significant is Moon's interest in collaging different art forms into single productions, which she attributes to her complex cultural background.
Born in Singapore, which is itself a melting pot of cultures including native Singaporean, Chinese, Malaysian, Sri Lankan, and British (via colonization), she moved to Michigan when she was five years old.
"So I have all this kind of weird, 'what culture do I even belong to' kind of stuff happening," said Moon. "So mixing a lot of different influences is very natural for me because I'm not actually even sure what my background is supposed to be."
Belly dance is a rich art form developed from cultural and genre hybridity. Moon doesn't practice traditional belly dance, but a specific, genre-blending form called Tribal Fusion, a hybrid of modern, hip-hop, flamenco, jazz, ballet, and traditional Indian dance.
"I like to explain that this is not authentic or traditional in any people might think that means, but it is very much a living art form. It's a living, breathing art form that changes a lot." said Moon.
Moon said that, regarding belly dance, the term "traditional" is not fully accurate. In fact, neither is the term "belly dance" (a more accurate term would be Middle Eastern dance). What Westerners understand to be traditional belly dance was developed in the Middle East in response to US and European tourist expectations, which were developed from Hollywood.
However, to draw audiences in, Moon uses "belly dance" because it is a familiar term. She uses the cliché to get people in the door, but makes an effort to educate audiences about belly dance history and her Tribal Fusion style.
As much as Moon is an exceptional artist, she is also an exceptional educator. She does belly dance a service by being aware of its complex history, but she also helps progress the nerd community by appearing on panels at nerd conventions like C2E2.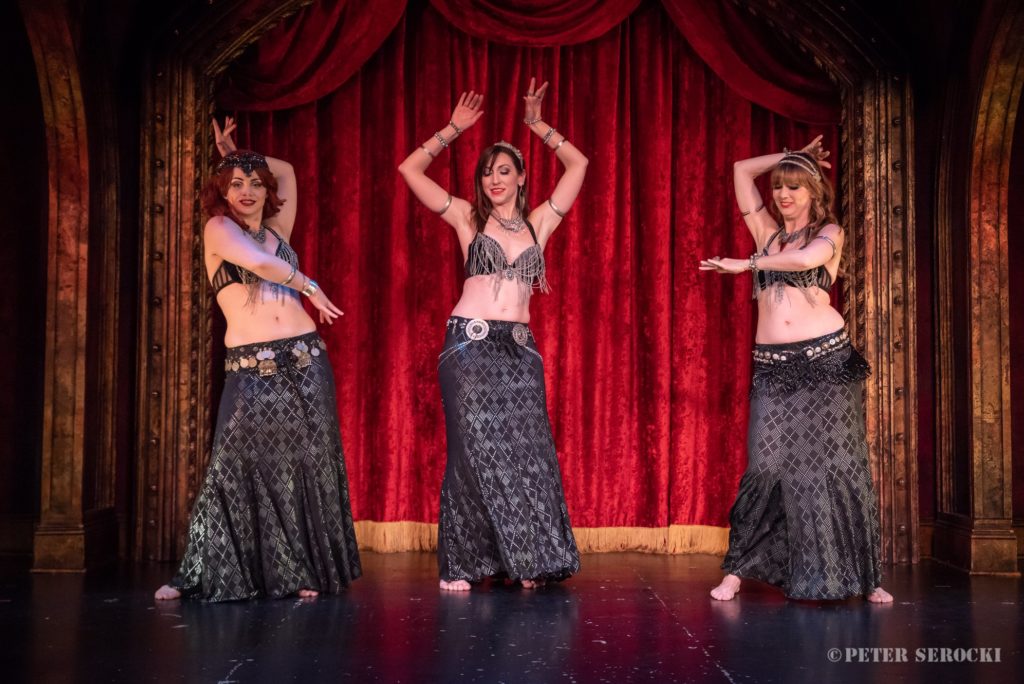 The first panel Moon recalls giving at C2E2 was on the myth of the fake geek girl, which, at the time, was a radical act.
"At the very least it's encouraging that we're not having that same conversation anymore. We've moved further. We weren't able to even talk about what it meant be Asian-American in geek culture." said Moon.
Most of Raks Geek's performers are Asian-American, LGBTQ, or both. Race, xenophobia, and immigration are now being talked about more than ever in the nerd community. Moon pointed out that while there is still pushback on these issues, this tension is a good sign.
"That stuff is happening because we have pushed the conversation in another way. So there's at least a little bit of hope that we're not stuck at the same point we were seven years ago." said Moon.
Moon also gives talks at colleges and has mentored students in the past about deconstructing the myth that there are universal measures of success for artists.
"I think we still tell young people and people in school 'oh, you know, making it means you're doing this full time and you don't have a day job,'" said Moon. "And I think that sets people up for a lot of crisis. It's not a shameful thing to take a day job. You might have to take a day job. Frankly, you probably will have to take a day job."
Success, according to Moon, is a moving target. Raks Geek has gained national and international media attention, but they're still doing small theater shows in Chicago. While there is nothing wrong with intimate audiences, it's not what someone might expect from a company that has gained extensive media attention.
"I don't know if making it exists anymore unless you're a star, and that's literally the one-in-a-million thing and has nothing to do with talent or skill or hard work," said Moon.
The work to reward ratio is 'frankly terrible.'" said Moon.
Her art and selfless labor toward educating nerds and students is important. There is no such thing as "making it" but we want Moon to know that everything she makes is something to be revered.
Raks Geek and Raks Inferno has shows every second Friday of the month at Under the Gun Theater in Chicago. The shows alternate between the two companies, and the difference is that Raks Inferno doesn't feature cosplay.
The next show is March 8 at 10 p.m, Dawn's new music video for "Beautiful Flowers Under a Full Moon" features Raks Geek performers, and you can listen to the full interview here.