Photo by Evan Hanover
On March 1, Scapi Magazine met with Prop Thtr Artistic Director Olivia Lilley, who runs Church of the New Play.

Lilley became the Artistic Director at Prop Thtr almost exactly one year ago, and has since founded Church of the New Play, a weekly reading series that features new work by Chicago playwrights.

The special thing about the series, aside from locals being able to see a new play every week, is that Lilley does not pay attention to bogus credibilities when choosing from applicants.

"Church of the New Play is a slot that is three hours, that is free, that is for the artist, and they're being welcomed into our space, which is difficult to come by," said Lilley.

When Lilley was 23, she moved to Chicago having just graduated college and finished her epic, four-city screenplay. She somehow casted the twenty-five spots she needed for a reading, and, with her roommates' blessing, gathered a couple-dozen actors inside her apartment.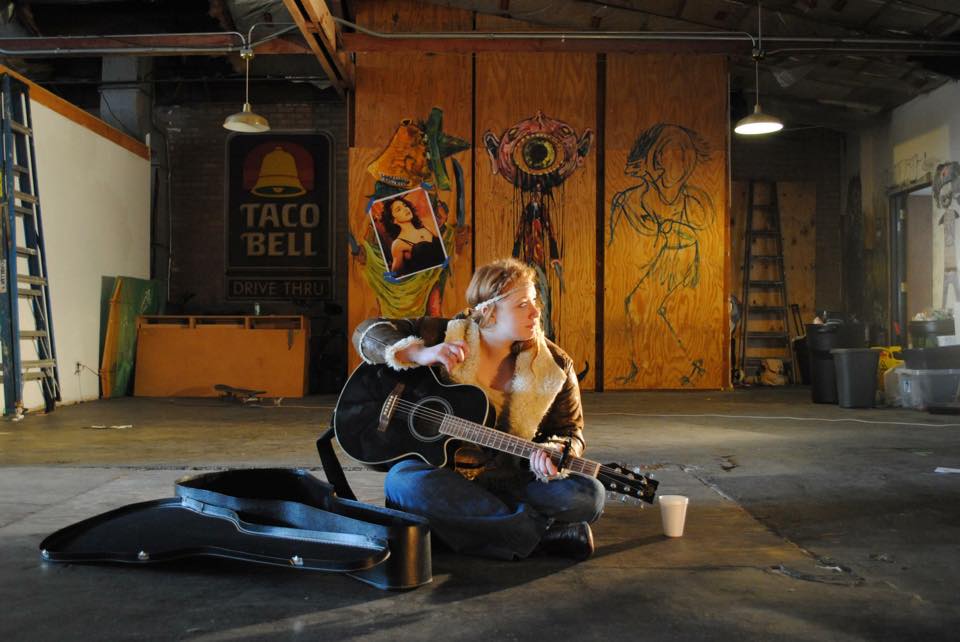 "This is stupid, why are we doing a staged reading? Let's fucking do it. They were all jazzed, they were like, fuck yeah," said Lilley. "I was 23 and all these other people were in their twenties and newer in Chicago and we were like, we wanna be in a play, let's fucking be in a play."

The crew had the passion and the people, so why not just do it? Lilley held rehearsals three times a week until finding a place to perform, a Humboldt DIY spot that was probably used to featuring music, but, this being the Chicago DIY community, was totally down.

"We took the power ourselves," said Lilley. "We weren't waiting for anyone to give us permission. Because me as a 23-year-old director didn't think I was going to get hired to direct, and I didn't want to assist anyone."

Church of the New Play is for artists like 23-year-old Lilley, who have the passion and the people, but lack the space and opportunity. It was inspired by artists like Jenny Magnus and Prop Thtr's own Stephan Brün, who deconstructed cultural prestige by running first readings and small productions whenever they felt like it, in the "casual" way that Church of the New Play does now. The difference was that, while Magnus and Brün held plays "whenever they felt like it," Lilley knew it should be a consistent thing.

Now, her Church of the New Plays runs performances every Sunday. Applicants began flooding in about a month ago, and the sunday matinee is now booked for shows through mid-June.

"So I base my selection on the story the writer is trying to tell, not only scripts," Lilley said. "It allows for a huge variety of people. All they need to walk in with is a compelling story."

Lilley features anything from first ever readings by brand new playwrights, to plays already been picked up by a theater company. The artists chosen, no matter how amature they might be by authoritative cultural standards, get full creative control over their plays. The only "extra" stuff at Church of the New Play, Lilley explained, is coffee and tea.

"In order to become an artist, you have to make art, so we're gonna try and figure out the different ways in which we can help young artists have the space and time to do something, and the chutzpah to figure out and problem solve themselves," said Lilley. "I'm not coming in there telling them how they need to do anything other than keep it casual."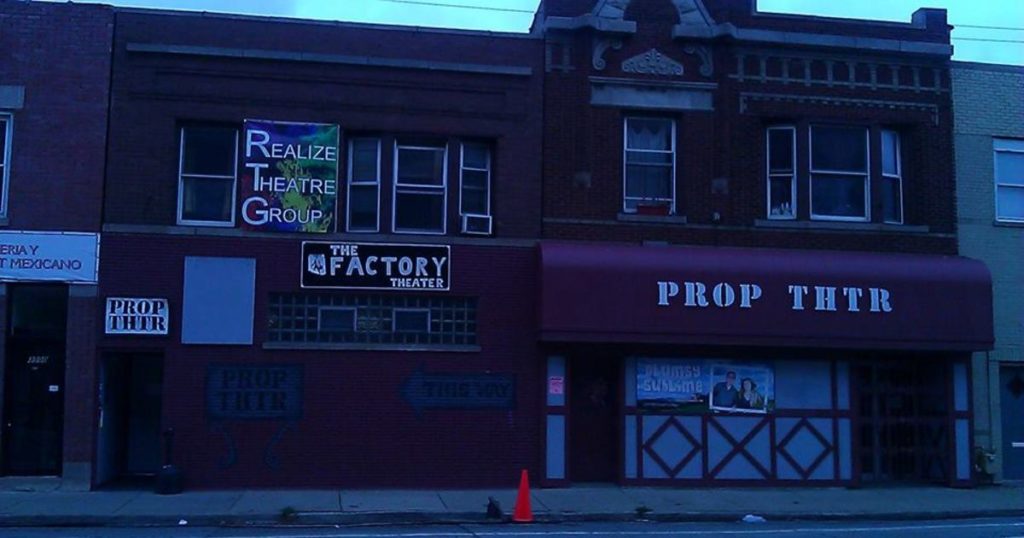 Keeping it casual at Church of the New Play is about demystifying the dated hierarchy in theater. Lilley's work with Church of the New Play is to provide a place where people can easily find new plays to watch, a resource for both writers and play-goers to meet others with similar interests.

"So many reading series have so much pomp and circumstance behind them. Say, like, a company like Jackalope has a couple readings a year and it's very prestigious," said Lilley. "I think that's really weird, because readings should be the bare minimum. Readings should be what we give to all the playwrights that have really interesting ideas, and there's a lot of people in Chicago who deserve these slots."

As Lilley and Church of the New Play directly serve Chicago artists with resources to grow their ideas, they are indenting the fundamental issue of cultural oligarchy in the theater world. Lilley gave the example of non-profits who disguise profit work and run third or fourth productions of plays from NYC, instead of premiering regional work like they should.

As independent and new-but-brilliant artists are ignored, the same production companies favored by the Chicago Tribune and the same, already-established playwrights are never at a loss for space.

"We can stop acknowledging the thing that's like, look at me, I am the big culture," said Lilley. "They think, 'we are the top dogs and we are everything and you must see us that way.' It's kind of amazing what happens when you don't give them that power."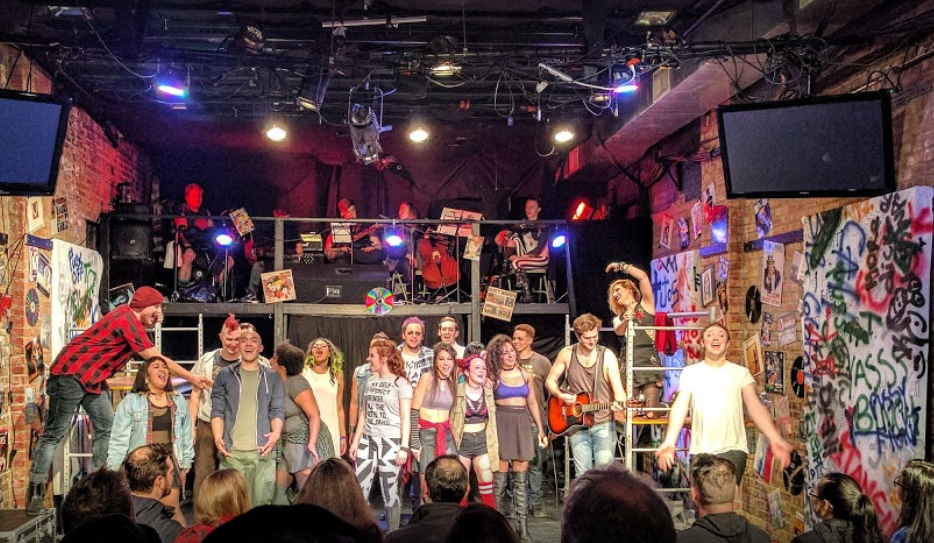 Along with giving artists of all backgrounds the space and opportunity to perform, Church of the New Play gives a better development process for refining new plays. Lilley facilitates talk backs after every performance, giving artists and audiences space to hash-out their responses to plays.

Church of the New Play also allows the first-readings, which traditionally are most subdued by silent reading, to be more accurately received.

"One of the problems I have with play development in America is that, in order to get past the first round, your play has to read well silently," said Lilley. "That's not a play, that's a literary work. A play is something to be put on stage. Church of the New Play is a way of making that first read public and out loud."

When asked what Chicago means to Church of the New Play, Lilley talked again about dismantling the theater elite and moving from tradition into a new culture.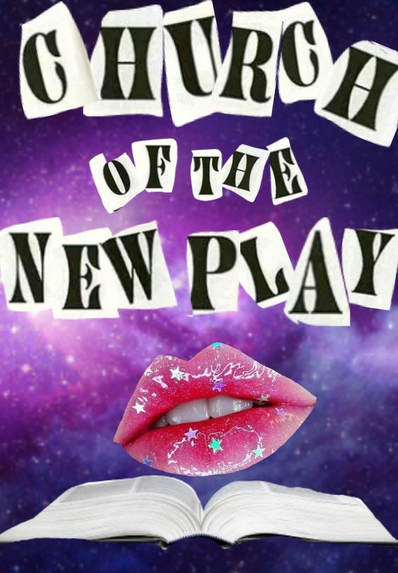 "We're never going to walk into any comfortable systems, ever. I think the older I get, the more I'm like, no, actually, I don't know what I'm waiting for," said Lilley. "I'm building something right now. Just because it feels like, 'what is this,' doesn't mean that it's not something that'll make sense later."
Church of the New Play is at Prop Thtr 11:00 A.M. to 2:00 P.M. every Sunday, at 3502 N Elston in Avondale.
You can listen to the full interview here.