On January 15th, 2019 Scapi Magazine sat down with Tanuja Jagernauth, Yasmin Mikhaiel, and Tara Branham of How To Pick A Lock to talk about how to use Prison Abolition as a foundation for a play, pragmatism as a metaphor, and collaboration. Also. Cats.
How To Pick A Lock is a play written by Jagernauth set in the future which introduces themes circling the constant threat of incarceration. It premiered as a part of Rhinofest at Prop Thtr, and Scapi got to sit down with them before the run started.
"How To Pick A Lock is a play, I would say, about the ways in which I think we fight each other and ourselves to actualize our visions due to potentially fear of our visions or fear of our power fear of making a connection that you could potentially lose. I'm just really obsessed with Prison Abolition. I would consider myself a Prison Abolitionist." Jagernauth said. "The work of Prison Abolition is all about: how do we make prisons obsolete but also extinct and can we collectively create a world in which we have alternatives to calling the police also we have alternatives to and strategies for dealing with conflict that don't shame, further harm, ostracized, etc. The questions about how do we live with Prison Abolition in our everyday lives that's what the play is grappling with."
Reminiscing on the early days of the play, Mikhaiel talks to us about how the idea came to be for How To Pick A Lock and how it's changed thus far.
"The play began by just an image in my head. And the image was of four femmes trying to pick a lock together and kind of fumbling with it and having that difficulty and that was just really fascinating to me and I was like 'I'm gonna write that!' And what's really awesome about having a writer group, I was able to write the thing and bring it in half baked, hear it outloud, be completely horrified because the half baked first draft, the characters took over." Mikhaiel said. "Two of them fell in love, completely subverted my political agenda and I was like 'The play has become completely derailed by this romance that I am not trying to write.'"
While all festivals are different in their own ways, Tara Branham talks to us about why Rhinofest stood out as a platform for the play and a little dip into what the collective collaboration of theatre looks like.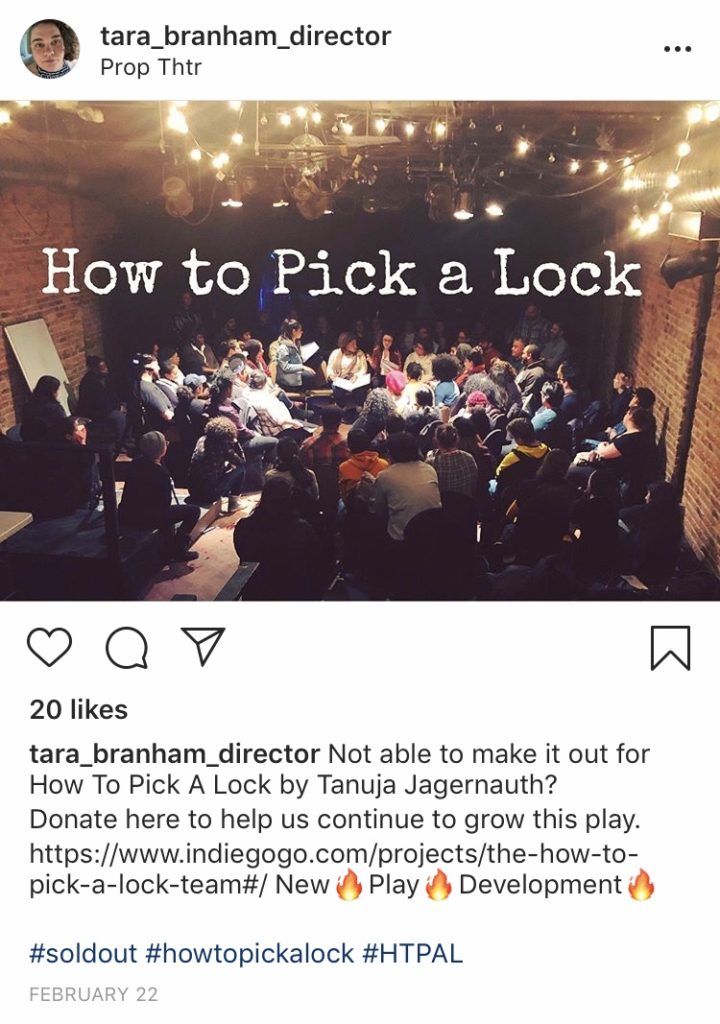 "Rhinofest is different," Branham said. "Festivals in general are gonna have a different structure than you might with a traditional, like we go through rehearsals and especially because this is the development of a play in process it has an entirely new set of rules. We've established collective agreements and collective expectations to delineate that process and to make sure that we're not setting ourselves up for disappointment based on what we think a process should look like and instead we get to define what our process is."
Setting goals and meeting them are one thing, Branham believes that people should be looking more closely to what's right in front of them, the people, artists.
"I would say that it's absolutely useful to have goals that are concrete and tangible and it's also useful to know that the relationships that we're building with each other as collaborators are more important than any tangible goals," Branham said. "I think that when we look at non-profits and when we look at non-profit theatre and especially even non-profit theatre in the chicago storefront theatre community we get really caught up in product, because it is a part of the capitalist system and how are we sacrificing each other on a daily basis for this product? It is something we are taught from the moment that we enter the arts."
"The play's the thing. The show must go on. And I suppose my challenge is: at what cost, at whose cost, and why? Why are we all willing to sacrifice everything in order for a play? That's something I'm really looking to make concrete. Is the costs to artists."
Understanding the creative process of writing a play, Jagernauth tells us about her writing process for How To Pick A Lock.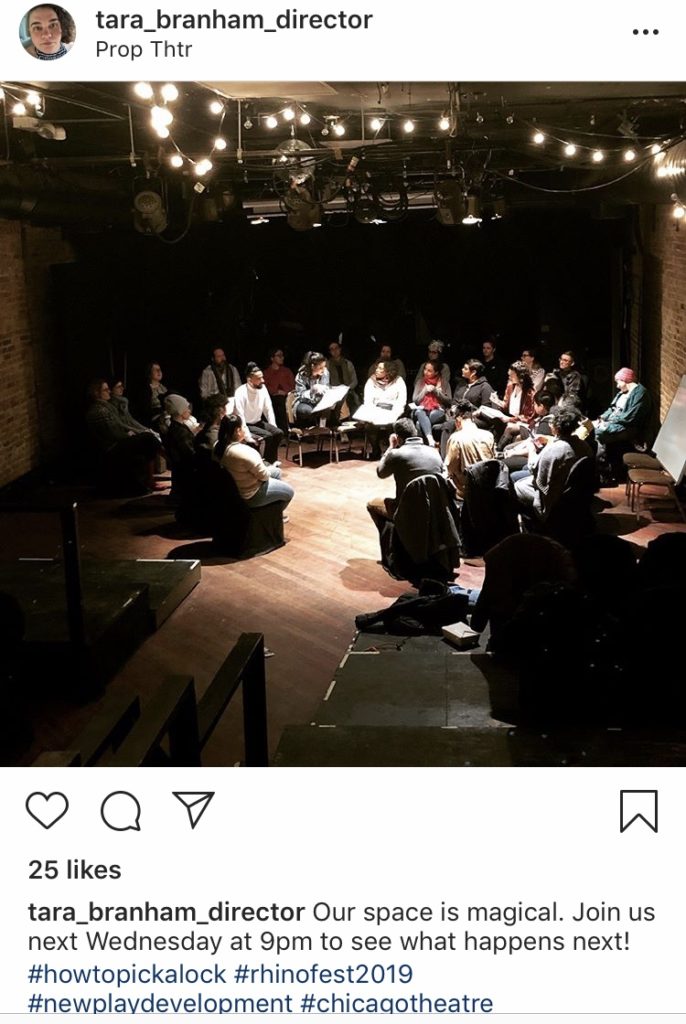 "The first draft was a hot mess and horrifying. Once the reading date was set for the table reading that deadline was so helpful and so I finished up a play that had a reading on October 22nd and immediately started on draft number two." Jagernauth said. "I was like well I want to get deeper into the thing that is most compelling to me which is the history of punishment, so I read a bit of Lock down and locked out, a little bit from Maya Schenwar and just kind of recorded myself in just the politics of the play and just let that percolate."
Trusting her creative work in others hands, Jagernauth talks to us about creative collaboration during the writing/editing/directing process and how it just, works.
"Some plays come out of your body. Right? And this play, from the get go, from messy draft hot volcanic tire-fire mess, draft one was coming out of my body. Despite what I had in my mind." Jagernuath said. "So when you're writing something really personal, yeah It can be really hard to take that birdseye view and have that structural look at things which is why we bring on boss dramaturgs who can do that for you and with you."

Listen to this Scapi Magazine episode here and learn more about How To Pick A Lock on this site.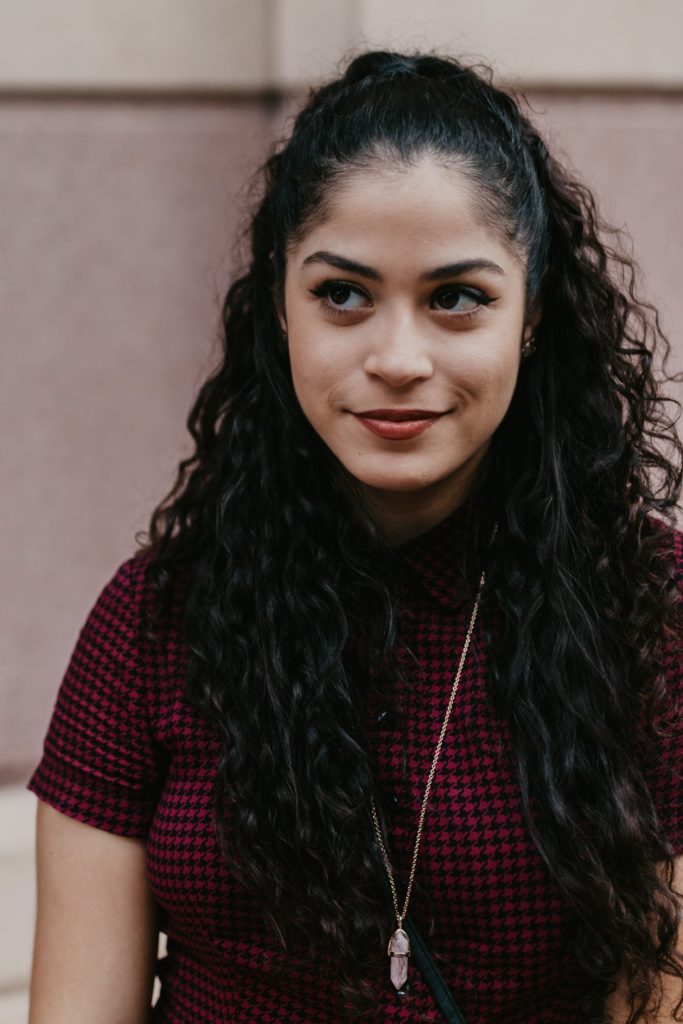 Carla Reis (she/her/hers) is a senior at Columbia College Chicago studying Fiction Writing, though she writes poetry and non-fiction alongside it all. Editorial Intern at Scapi Magazine. Originally from Miami, Fl, she fell in love with the Midwest. She is currently working on her first collection of short stories. You can find her best work at Not Your Mothers Breast Milk.