On Friday, March 22, Scapi Magazine attended a C2E2 panel featuring Afro Samurai Director Fuminori Kizaki, Marketing Producer of PSYCHO-PASS Toshiaki Obata, and President of Polygon Pictures Shuzo John Shiota. The sci-fi, cyberpunk film takes place in 2036 Tokyo and explores humanity.

The panel displayed concept art from the pre-production stage, but, if everyone followed the rules, you probably won't be able to find pictures online. The Funimation film is coming to theaters later this year, but right now, the details are quite private. Audience members were not allowed to take photos or videos, but were lucky to watch a brief trailer.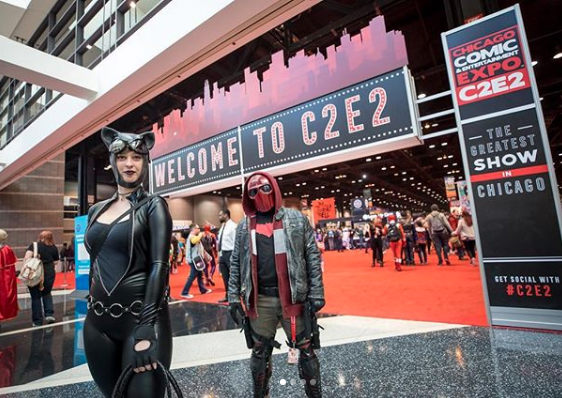 For four years, Kizaki has been focusing exclusively on the upcoming film, which he explained was partially inspired by sci-fi pictures like "Akira" and "Ghost in the Shell." His goal was to create a new Japanese "sci-fi movie with more social involvement."

Shiota was also inspired by existing sci-fi culture, as he grew up reading George Orwell and watching films like "Brazil" and City of Lost Children." Like Kizaki, he is drawn to the idea of fusing sci-fi with a deeper focus on the human social experience.

"I kind of happen to like sci-fi, but with a twist of social commentary, which this film actually is. It was kind of a godsend for us," said Shiota.

Polygon Pictures is known for producing shows like the Netflix series "Knights of Sidonia," which use computer generated (CG) animation. An element that sets this new film apart from prior works is that, while Polygon usually uses all in-house directors, this time they're outsourcing.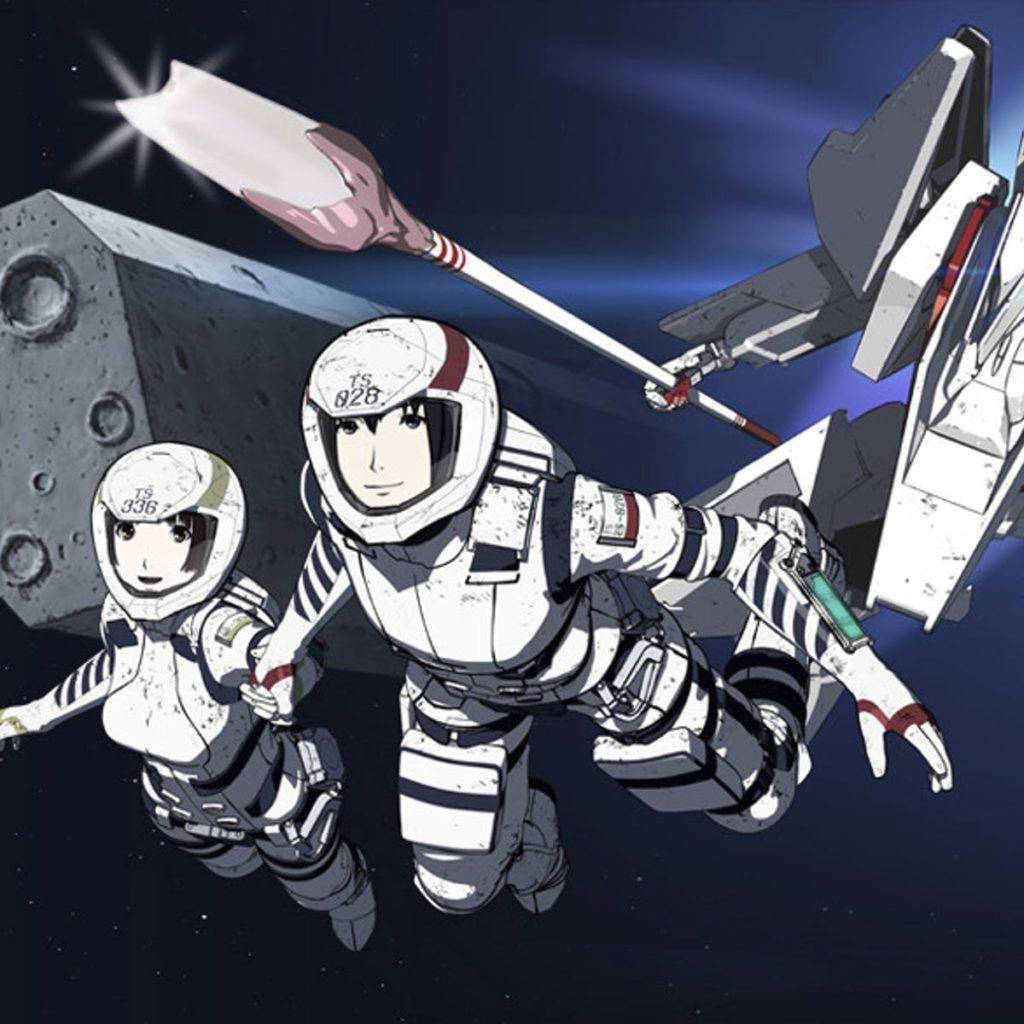 Kizaki, who had only ever done 2D animation, explained that animating with Polygon Pictures is vastly different from his usual process. In the same vein, President Shiota explained that his in-house animators, who are used to animating 3D sequences, found working with Kizaki to be a formative experience.

"Our animators had a lot of fun doing action sequences," said Shiota. "It was also very interesting for our animators because Kizaki-San comes from the 2D world. We in the 3D field have been trying to figure out to how get the, what we call in Japanese, 'kineni' [spelled phonetically in English, Shiota explained that there is no translation equivalent to the Japanese word], it's basically saying it's kind of showy. When we see some kick-ass animation that's hand-drawn, we say it's 'kineni'."

Another new aspect of the film's animation is that 50 percent of it is CG-animated. Usually, explained Shiota, their animation is 70 percent hand-drawn, despite being a CG studio. In the upcoming film, only 30 percent will be hand-drawn, the rest made by 3D set modeling. This technique allowed for more dynamic camera movement, more advanced character forms, and better action scenes.

"Just because it's computer animated doesn't mean humans are not involved," said Shiota. "Humans are very much involved. There's about 100 people involved."

The film's pre-production involved nearly two years of script-writing, concept art, storyboards, and set models. The past two years have been focused on animating, and animators would spend full work days to create three second sequences.

"A lot of people, a lot of days," said Shiota.

Kizaki considered the film to be more laborious than previous projects, largely because he had to consult with more teams than usual. Plus, he lived two hours from Polygon Pictures, and he had to be there every day to guide animators in melding hand-drawn style with 3D animation.

"He had a lot more meetings than he's normally used to working on in a TV show," said Shiota, translating for Kizaki. "We had compartmentalized teams. So he's got to talk with the modeling team, animation team, lighting team. Whereas in hand-drawn animation, you have the key frames and the in-betweens, and the colorist. Not as many people to talk to."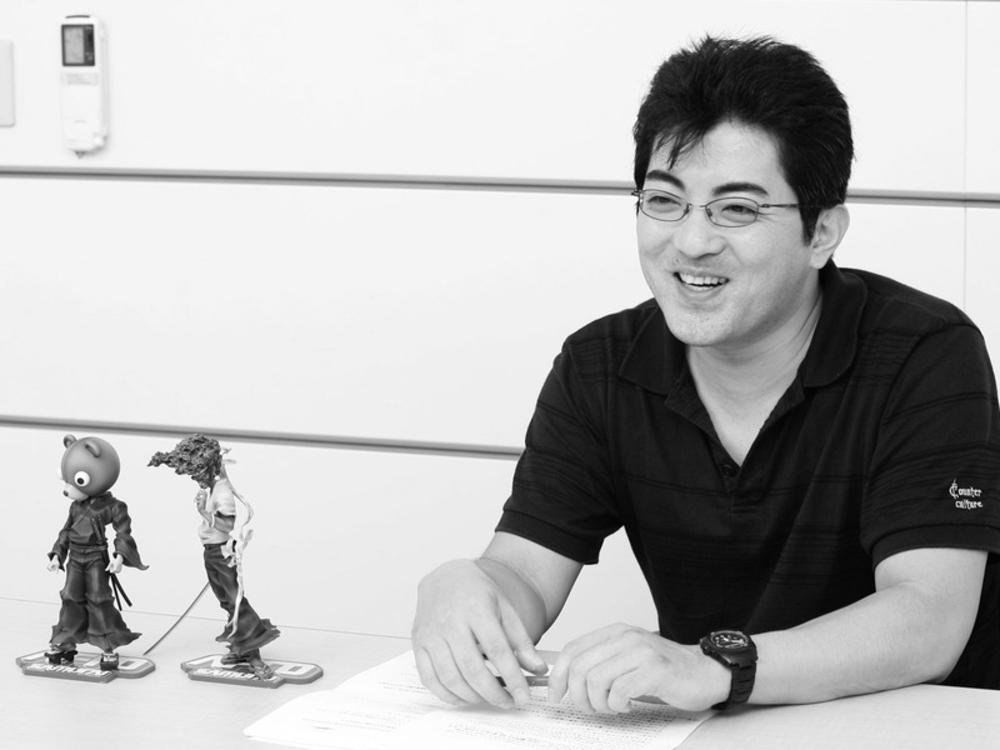 When asked about technological advances that audiences might see in the new film, Shiota talked about the incremental progression always happening in CG animation, especially in CG anime.

"I know that for some diehard fans of hand-drawn animation, you guys have some allergies toward CG-animated shows," said Shiota. "A lot of people go 'ew' once you hear that it's CG-animated, and I don't blame you, because it's kind of hard to emulate the strokes of those masters [2D animators]."

The reason it's hard is because computer animation programs are designed to simulate reality. Because anime isn't necessarily reflective of the real world, it's shadows and lines being unnatural, CGI doesn't easily coincide with the style.

"It's very hard for computers to do, because it's not real, that's why it took us a while," said Shiota. "We're still trying to figure out how to animate in this form. It's hard to say there's this wizard tool we came up with that does everything. No, it's kind of very dull and tedious."

The process for making the new film is largely about navigating hybridity. It's, in a way, both 2D and 3D, yet more of it is computer-animated than any of Polygon's past projects. It's sci-fi but socially-aware, full of both action sequences and humanist themes.

Interestingly, Kizaki and Shiota were inspired by the same novel, "No Longer Human," by Japanese writer Osamu Dazai.

"In Japan, everybody knows of Dazai. He's a very famous, very good novelist," said Kizaki's translator. "This novel is a very rare item. He wanted to make this combined with sci-fi action, and also incorporate some entertainment aspect together."

Dazai published the novel in the late 1940s. Soon after, he drowned himself. Coincidentally, Shiota had been reading the novel when the new film was proposed to him.

"He was a flawed person," said Shiota of Dazai. "He was an addict, he had multiple relationships. But he was very true about writing it in his novel, which is very inspiring toward people who read, because it's basically a research into what humans are."

Everybody has a weakness, Shiota explained, and Dazai reflected this in his writing and his life. The novel's protagonist is afraid of society, and Shiota wanted to modernize this type of real, fear-filled protagonist by setting them in 2036.

"The story was about a flawed human being recognizing his own weakness," said Shiota.

Though the film is inspired by the honest exploration of human darkness in "No Longer Human," Kizaki believes that his film takes a more optimistic angle.

"Most people who watch the movie don't know about the novel," said Kizaki's translator. "The ending is sad, but in the film they tried to make it brighter. We have all the fear, but we still have to go against everything and be stronger."

At the end of the panel, Shiota was sure to relay some messages from animators back in Japan. Among them:

"Take it easy and enjoy the visuals, " and, "I think we out-godzillaed Godzilla."