photos from the Feminist Speakeasy facebook page
On July 26, 2018, Scapi Magazine sat down with Windy City Wardrobe and Feminist Speakeasy creator Dasha Guyton to talk facilitating genuine intersectionality, helping people throw away toxic fashion rules, and creating a space for women to have "five fucking minutes" away from the patriarchy.

Windy City Wardrobe is a fashion styling company and body positive blog that Guyton launched in September 2014. She was sick of women's and fashion magazines excluding plus-sized women and couldn't wait any longer.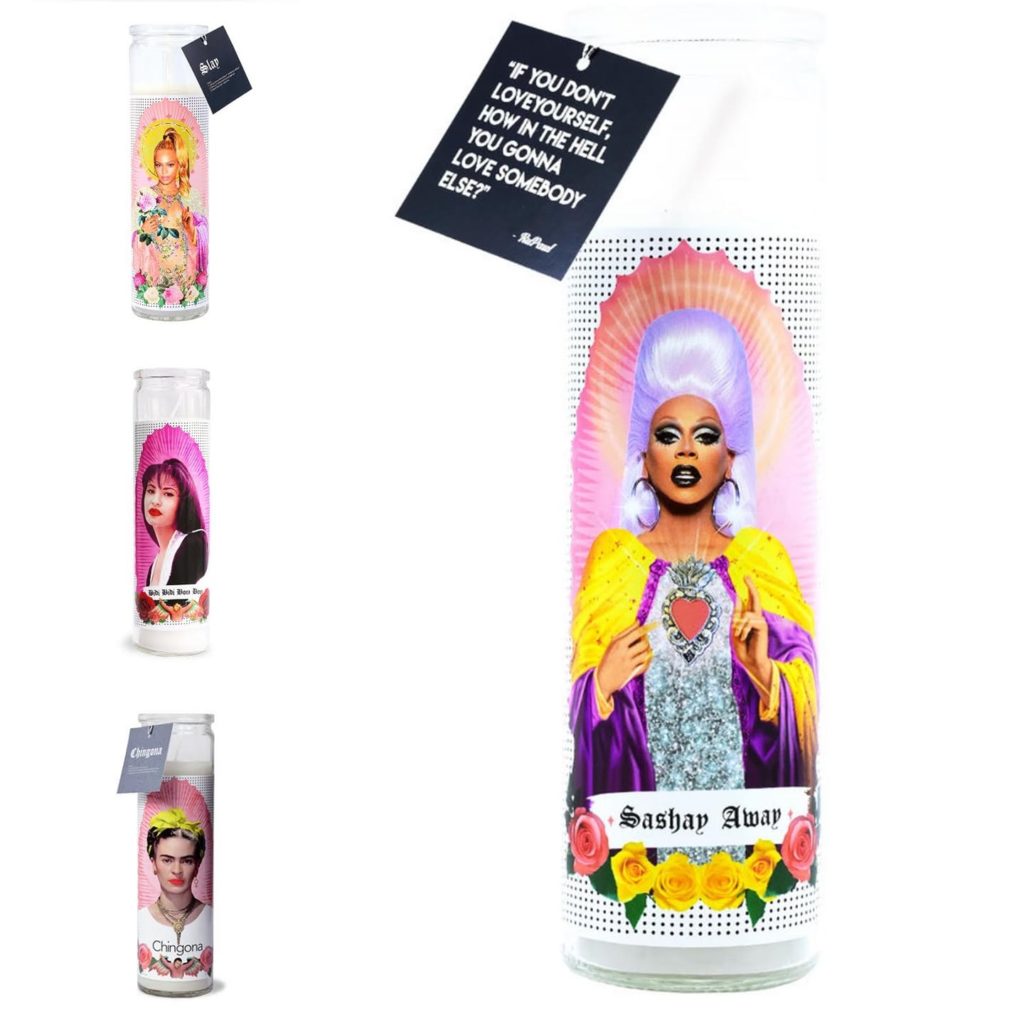 "I was like, fuck the September issue, I'm coming out in September," said Guyton.

Starting her company was also a response to Starbucks employees asking her too many fashion questions, too early in the morning.

"I'm a coffee first kind of girl," said Guyton. "I needed to be able to hand them a business card and say I would love to answer all those questions about my hair and my makeup and my clothes, but not right now, because I really need this coffee before I can talk to you."

Guyton joked that she is such an introvert, she created a business just so she wouldn't have to talk to people. Before the official business cards, she used to give people her instagram handle or email address so they could save their burning questions for later internet correspondences. She soon realized that there was a pretty large pool of people interested in her daily outfits, makeup, and experience as a plus-sized fashion badass.

"At first I thought it'd just be like this 'outfit of the day' thing," said Guyton. "But as soon as I published it, I was like, oh, people are talking to me. So this is like a 'thing.' So It just, kind of, kept growing and I kept giving the audience what they wanted."

Growing her business was a matter of listening to audiences, but also piecing together pre- existing skills and opening up to collaboration. Guyton and her wife work together on the website and divvy up tasks based on their respective interests.

"I've always been a Jill of all trades, and so I just kind of put them together in one spot," said Guyton. "I taught my wife a lot of the things that I know, so that I didn't have to do everything. So I was real clever."

It was hard for Guyton to loosen her reigns and give others power over her project, but it takes a community to sustain an intersectional and body positive brand. She explained that you need a community to have an audience, to grow with, to learn from, and to teach.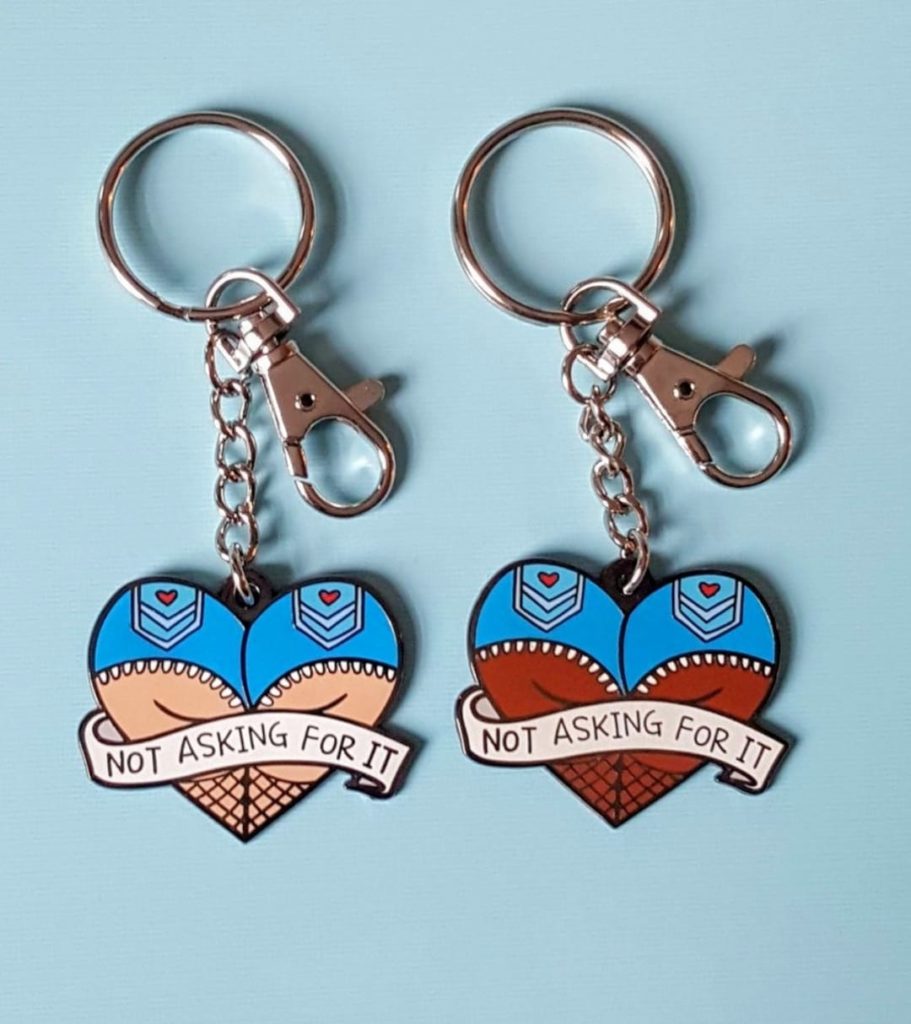 "Why compete when you can just collaborate?" said Guyton.

Her process involved trading skills with and featuring other creators, which Guyton said has opened up many doors. Sometimes, people reach out asking for advice or internships, and, if Guyton can't help, she always directs them to a person or space that may be able to.

"I never turn people away without turning them toward something else," said Guyton.

Windy City Wardrobe started organically as Guyton's response to everyday interactions, and her photography process is also organic. She doesn't set specific shoot days, but takes photos as occasions arise. Of course, this is usually every day, because style is one of Guyton's fundamental interests. To her, styling yourself is to be able to tell your story visually.

"I've always been interested in just expressing myself, so I look at it that way," said Guyton. "I like for people to kind of know who I am by just looking at me. I mean, let's be honest, that's what we do anyway. You might as well help people in the right fucking direction."

After Guyton began styling others, she learned that people need to be mentally ready before they can accept new fashion ideas.

"I didn't realize dressing people was going to turn me into some sort of therapist," said Guyton. "It doesn't matter how many tools I gave them if I didn't give them any mental tools to get out of their own head and unlearn all of the rules society has put on them and whatever body they're living in."

Which is why Guyton inserted self love and body positivity full-force into styling consultations.

"Otherwise, you're just going to fight me, and I don't think you paid me so you can fight me," said Guyton.

When asked which fashion rules she thinks are especially nonsense, Guyton's answer was every single one of them. Fashion rules are an illusion, but people are still afraid to dress boldly. With ideas like different body types going in and out of style, it's no wonder humans, especially women, need mental tools to get dressed.

"You're not a pair of jeans, you're a person. You don't go in and out of style. It's really hard to get people to get rid of that," said Guyton. "They can be that body that's in style right now, and they still have their own shit, because they weren't in style last year, and they haven't unlearned it."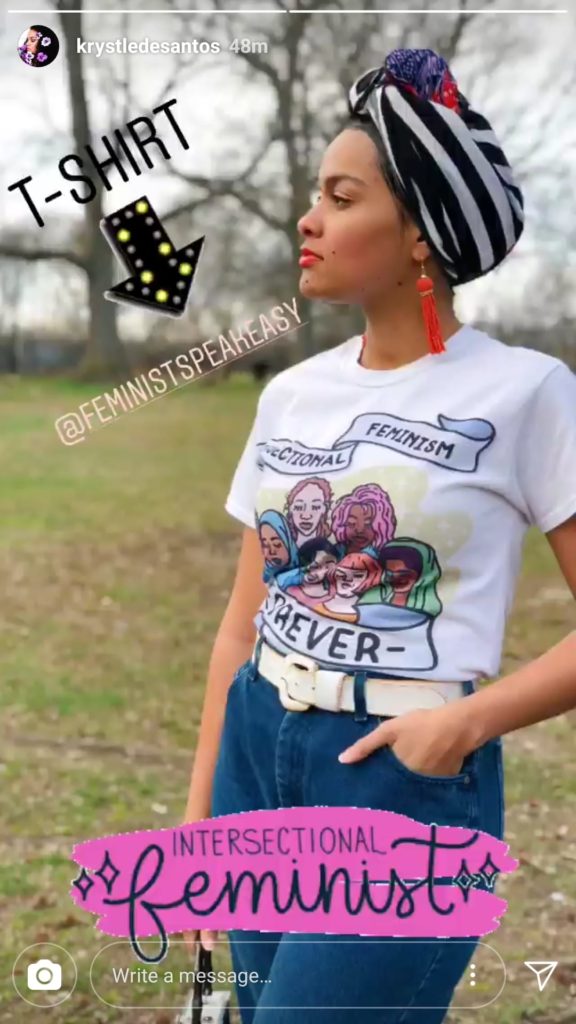 Personally, Guyton unlearned the rules by breaking them one by one. She'd pick something she feared, like wearing shorts, and wear shorts all summer. After she wasn't afraid anymore, she'd say, "next," and tackle a new toxic rule.

Guyton started Feminist Speakeasy after she began writing for other publications, which grew the body positive leg of Windy City Wardrobe. She soon fixated on opening a feminist gift shop that sells merchandise based on the things she wanted, but could never find.

"You see some cool girl and she's got on all this intersectional shit and feminism and you're like, where'd they get all this stuff? You google it, you don't find it," said Guyton.

She started curating items, did some "digging and some importing, because, you know America, we don't have our shit together," and filling the gift shop. Once she had enough stuff to sell, she still spent a year contemplating what Feminist Speakeasy would actually give to her customers.

"What it is, is a lifestyle brand, but it's also a hideaway for people who just want to get away from the patriarchy, who just want five fucking minutes of not being bombarded by it," said Guyton.

The website is also a blog that features articles by women writers. Guyton doesn't exclude any women from writing for Feminist Speakeasy, because she doesn't want "intersection" to be an empty buzzword in her brand. She publishes contributors of any race, ethnicity, shape, style, background, and identity on the blog. Those interested can shop Feminist Speakeasy online, attend one of the shop's occasional pop-ups, or join the Facebook group. Guyton's shop is a safespace, and not in that empty buzzword kind of way.

"I would find these great feminist groups, and I would join, and I'd be all gung-ho for five minutes, and I'm like, wait a minute, this is really fucking white. Where is everybody else?" said Guyton. "As a person who is multiracial, and a lesbian…I've got natural hair, like I've got so many intersections, but I was like, where is that? Everyone's saying intersectional, everyone's saying inclusive, but it ain't really."

Guyton lives by principles of intersectionality. Her father used to call her and her friends the rainbow coalition, because as much as style has always been part of her, so has inclusion and learning about others. She explained that she lives in Hyde Park because it's the least segregated neighborhood in Chicago, and homogeneous environments make her uncomfortable.

"It makes me itch. I don't understand why people are so fucking comfortable hiding in their own group of people," said Guyton. "Like what are you scared you're going to learn, the truth?"
You can listen to the entire Scapi Radio interview here.