On April 8, 2019, Scapi Magazine sat down with filmmaker Arielle Nobile to talk about exploring the human experience, means of connection and disconnection between people, and the formal evolution of her film Belonging in the USA.

Ariel Nobile has worked telling people's stories for the past 14 years. Her current project Belonging in the USA is a three-part documentary series that explores humankind's responsibility for one another. Nobile was fascinated with the way individual experiences weave together to create stories and how such stories link with collective humanity.

Part one of the series tells Michael D. McCarty's story.

"I have a sort of faith in the interconnectedness of everything," said Nobile. "That's definitely a part of Michael. His life story and his being is so much about the way that seemingly random events sort of provide and inform our destinies, if we believe in destiny, or at least our purpose in life."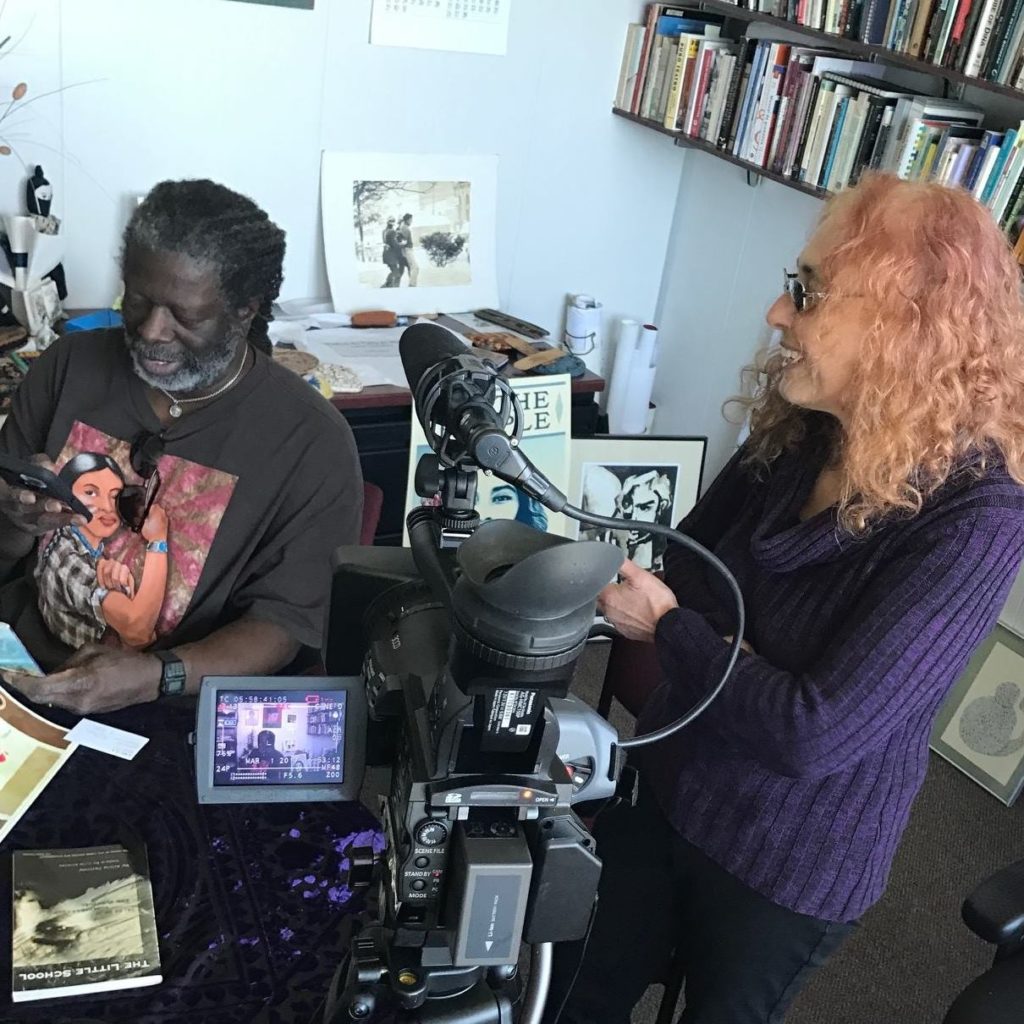 One of Nobile's goals was to provide media that is uplifting. While her subject's stories are serious and, in some senses, downright tragic, Nobile explained that they are inspirational. The people Nobile featured are resilient and maintain their sense of humor–another human condition Nobile aimed to show through her film.

Being interested in the universality of humanity, Nobile also aimed to explore the othering of people that causes disconnect. This meant, of course, telling the stories of people who've been othered by society, while emphasizing how they relate to their own identities, especially those "who don't look like what they feel like," said Nobile.

"This 'us and them' has never ever sat well with me, because I feel like my outward identities–I don't really attach to them or connect with them necessarily," said Nobile.

Nobile drew some inspiration from her experience living between a Trump supporter and a Chicago cop. She wanted, despite her awareness of Trump's bigoted agenda and the US police brutality epidemic, to focus on the humanity she believed might live underneath.

"I truly believe that if you know someone's full story from birth, or before, to present day, you cannot help but love them," Nobile said.

Scapi and Nobile discussed that, while empathy is a favored media tool for toxic interests like gracing white criminals–take, for example, white mass shooters that are portrayed as pained, misunderstood young men–it is also a humanistic tool essential for deconstructing "the other."

Belonging in the USA is meant to be a empathic tool for de-othering people. Nobile's film presents stories that do not receive the same grace as those who are deemed favorable by US myth. In particular, Nobile tried to uplift people who do not enjoy the same privileges as she. She explained that her role as a white storyteller was to shut up and listen to her subjects.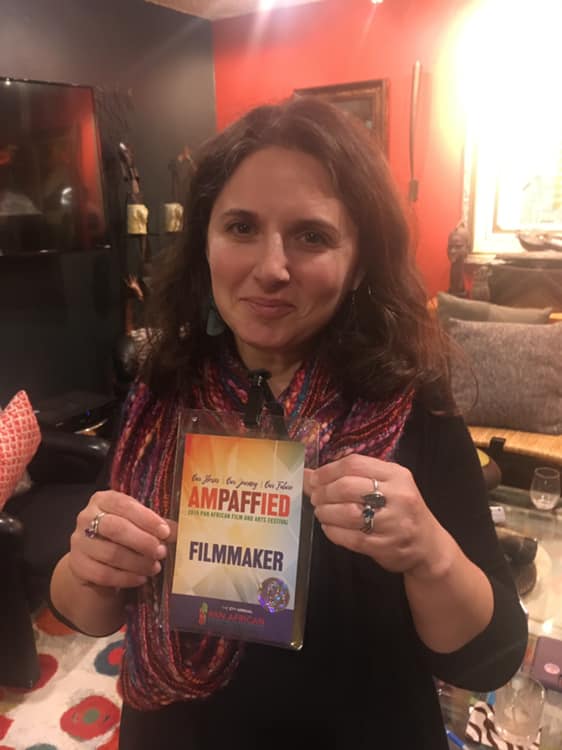 McCarty, who is now in his 60s, has been an activist since adolescence. He was expelled from St. Ignatius College Prep for leading a black student walk out, and soon after joined the Black Panther activists. He was targeted by the FBI and incarcerated.

"He went through alot to become who he is now, which is a storyteller who helps inmates in the LA prison system tell their stories in order to transform their lives," said Nobile. "His life is just like, whew, and he's such an inspiration to me. His story, I just think, there's nothing obvious about it."

The second film of Nobile's series features Alicia Partnoy and Antonio Levia, two Argentinian genocide survivors. The two immigrated to the US as refugees during the Argentine military regime that kidnapped, tortured, and killed over 30,000 of its own citizens.

"They didn't get to choose their country," said Nobile. "So this fallacy that everyone who's here wants to be here or had a choice of where they went is also something I really want to dive into, because it's just this myth of like, everyone wants to be in the US, the US is the best."

Nobile acknowledged that she'll never be able to truly experience being a genocide refugee, fearing police brutality, or being targeted by the FBI, but believes a sort of deep understanding is attainable.

"There's so many different factors we have to empathize with, and it's different from sympathy," said Nobile. "Sympathy is being like, 'oh, I'm so sorry for you.' That's kind of condescending. Empathy is being able to understand the feeling."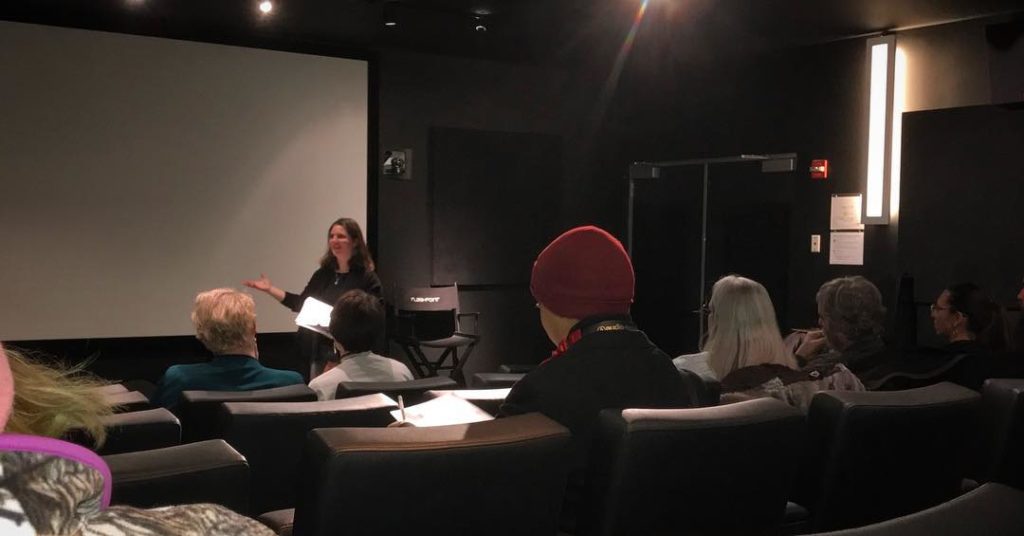 At screenings, Nobile facilitates discussions that are as crucial to her goals for empathy and connection as the film itself. She asks audiences intense questions like, "what is freedom?" and "how do you experience it?"

"Not [about] me, as, like, filmmaker expert, [but about] you all, as an audience, to be able to say 'what kind of responsibility do I want to take for my city? For my neighbors?'" said Nobile.

Originally, Nobile envisioned the three-part series as an episodic project. When asked about her creative process and the evolution of the project's form, she said that the only thing that worked was going with the flow.

Having heard McCarty's stories since teenhood, Nobile kept in touch with him into adulthood. They began talking regularly after Trump was elected, and her husband suggested she do a film about belonging in the USA.

"I was like, bloop, download, and I just got all these ideas," said Nobile.

She wrote 10 episodes while on a plane and began contacting people the next week. Nobile called McCary first, found out he had only a small pocket of availability three weeks out, and collected sponsorship and travel donations in the span before meeting him.

"It's so flow, right. This is supposed to happen," said Nobile.

In Nobile's original vision, subjects would meet and interact across episodes. While it doesn't happen frequently in the three-part series, Nobile still introduced McCarty to Partnoy and Lordes Nichols, who is featured in the third film. Nobile plans to use this footage as bonus material for audiences to view on the website.

Along with Nichols, the third film features Yumi, a Japanese incarceration camp survivor. Nobile explained that part three is about a family system and how trauma affects multiple generations.

"I don't see a lot of stories being told about resilience in a way that's not–I don't want to say 'hero worship'–I want to tell these almost ordinary human lives that are spectacular," said Nobile.

Stay updated on screenings and ways you can support Nobile's project herehttps://www.belongingintheusa.com/filmseries.