Front Cover of Box Brown's Cannabis: The Illegalization of Weed in America
On Saturday, March 23rd Scapi Magazine attended a C2E2 panel featuring Box Brown New York Times best selling author of Andre The Giant: Life and Legend, Tetris.
Cannabis:The Illegalization of weed in America is Brown's latest work of non-fiction in the binds of a graphic novel, Brown talks to us about how the urge to write about cannabis via graphic novel came to flourish into writing.
"I was arrested for cannabis possession when I was 16 in 1996. I was able to see the legal system from that vantage point, which was really scary." Brown said. "It was an impactful moment for me at an impressionable time in my life. So since then I've kinda been interested in the history of cannabis and it's legal status. I'm also an enthusiast."
Writing non-fiction requires work to be done, specifically research. Brown talks to us about his process for researching material for his graphic novel and why it's important to get the facts down.
"I'm always learning and teaching myself how to do thing the best way. It involves collection a lot of material, seeing what's out there, what's the best information out there, what's the most up to date studies at the time." Brown said. "Reading through all this stuff, processing it. Trying to figure what's the story. Like okay cannabis was prohibited in 1937, where's the story and how do you tell a story about an object? So okay the main character is the plant."
Managing the differences between his works, Brown talks about what he figured out about his writing process and how working with non-fiction material helped move his story in Cannabis: The Illegalization of weed in America.
"When I work on fiction I think it helps later. In fiction you're creating a story, in non-fiction you're kind of carving it out of stones so you're removing the things that are story." said Brown.
We know what cannabis is now and how the world reacts to it, Brown tells us about the beginning of it all and the way it shaped the beginning of his novel and what he hopes it will become in the future.
"The history of cannabis goes back to kind of to time of memorial. They found hash pipe on cavemen. It goes back to before recorded history. One of the first written pieces about it was in Hindu mythology and in the mythology they're talking about the beginning of the world, the creation of all time. So I thought that was a good place to start the book. It was good to show how inventive this is in cultures that aren't America." Brown said. "We decided that it was something that should be prohibited largely to subjugate people who weren't white and white people. In my book I couldn't really focus on legalization. I want people to know, when they read the book, it's history. Maybe then we'll see more just laws come through, hopefully."
Brown's point of view as a writer informs his viewpoint on trends in graphic novels in America and abroad, and how they differ.
"Seeing a lot of translations, I feel like people are discovering a lot of manga in the 70's and 80's. In comics in general, I don't know it's kind of just the more art comic side of business is so international." Brown said. "It's weird, you see here, you have an artist that does a specific kind of art comics and they have their own fanbase and a very small piece of the alternative comics world. The same work in France is like enormously famous and huge. So like for art comics, you kind of have to be able to out out your work to all these different outlets."

Trying to turn the focus to other artists, Brown tells us about the time where he started a business to get other people's work out in the world. And also talks about how collaboration isn't for everyone, and that's okay.
"It was a huge impact on me. I was trying to make comics as fast as I could and I was just like 'if I could put out a comic every month I can make this whole thing work.' But I couldn't work that fast and so I came to this idea if I could put out other people's works once a month I could make a little business. I did it for like a year. Then I found a partner named Jarred Smith who runs Big Planet Comics in the DC area. He wanted to get into publishing and we ended up collaborating. I don't really work that well collaboratively with a piece with different artists, I want to do it my own way. But in publishing other people's works it gave me a chance to work with so many different artists."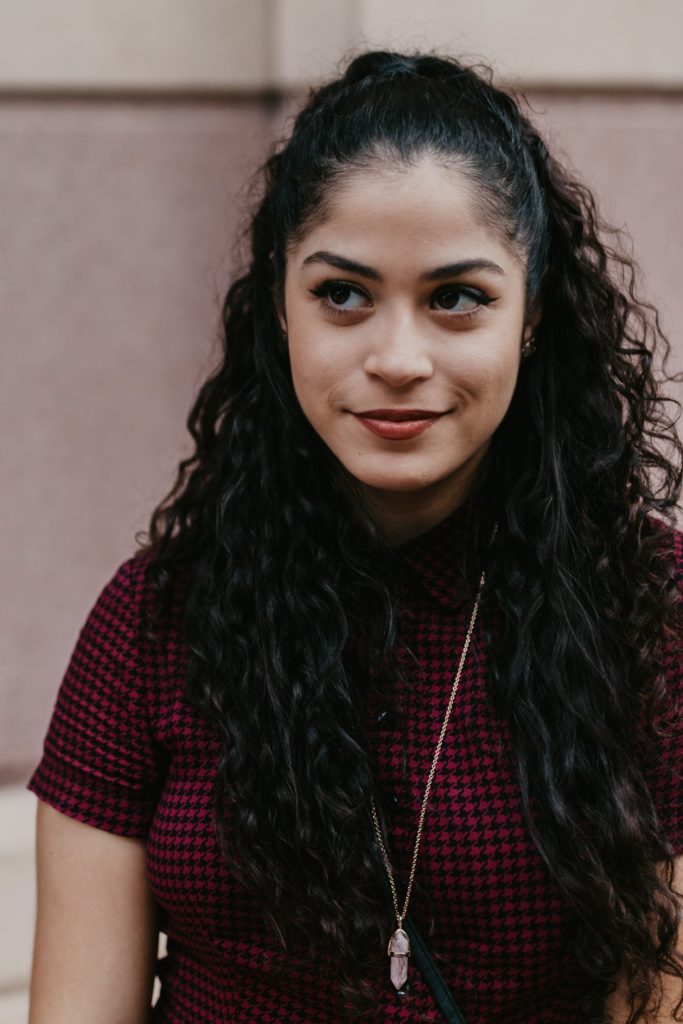 Carla Reis (she/her/hers) is a senior at Columbia College Chicago studying Fiction Writing, though she writes poetry and non-fiction alongside it all. Editorial Intern at Scapi Magazine. Originally from Miami, Fl, she fell in love with the Midwest. She is currently working on her first collection of short stories. You can find her best work at Not Your Mothers Breast Milk.