photos by Sarah Potter
If you are like any other person going through tweenhood in the 2000's, the named Hilary Duff is one you probably uttered in one context or another. Duff has been in the spotlight for what many millennials consider their whole lives; from her days as quirky popular-girl-wannabe Lizzie McGuire to current Instagram sensation and star of Freeform network's Younger, the show just seems to keep going on.
The Hilary Duff Project, a performance collage that combines theatre, throwback concert, and spoken word poetry that chronicles the life of the early 2000's teen icon. With a seventh iteration of the show firmly under their belts, co-creators McGee and Alex Benjamin couldn't have expected a legacy was being born in their freshman year dorm rooms.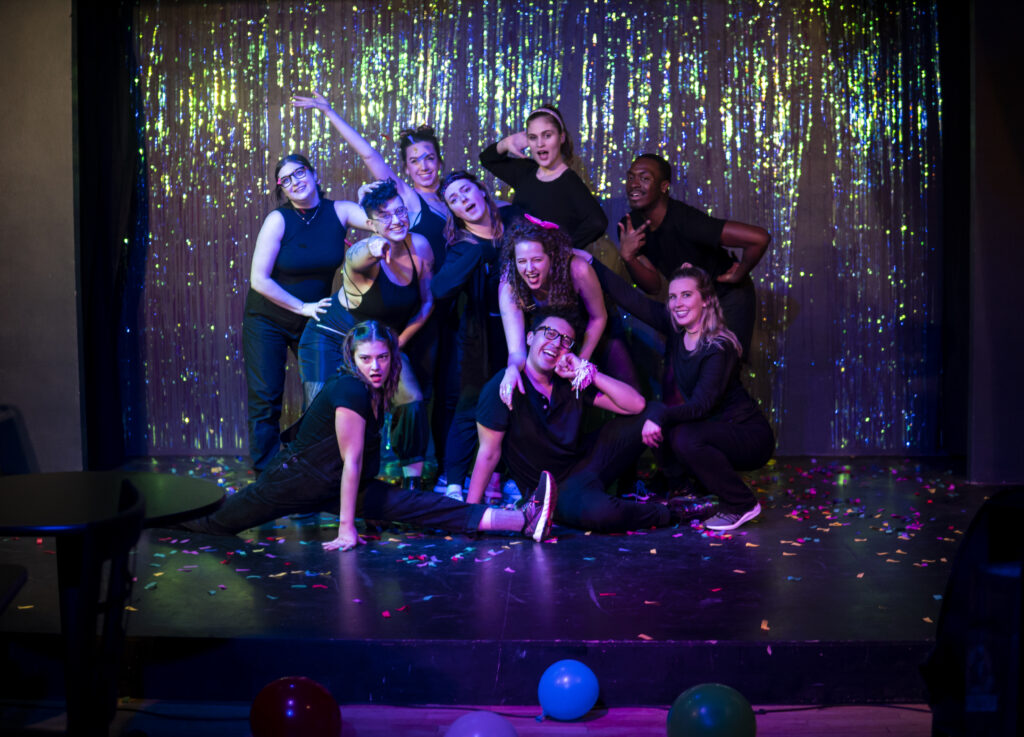 "I truly think she is one of the most iconic people in the world," said co-creator and interviewee Cat McGee, "but there is a lot of tongue-in-cheek humor, but a lot of the poking fun is more at ourselves and our society and our obsession with nostalgia; how we held such menial things with such gravity and importance when it was…not that important."
During the fall of their freshman year of college, McGee and Benjamin were walking how from a birthday dinner with friends. While a friend sang a song from Broadway musical Spring Awakening, McGee attempted to drown out the song by singing her own rendition of the Duff hit single "Come Clean." Upon hearing her callback, longtime friend and cowriter Alex clarified if it was, indeed, the Duff song. Much to McGee's surprise, Benjamin not only knew this tween bop, but both had purchased Duff's 2003 album Metamorphosis as their first CD.
This nostalgia trip turned into a full-on cross-country move. The two planned to perform a small review of Duff's lyrics, much like an open mic night devoted to her prose. What started out as what would have been a poetry reading of Duff's lyrics turned into an in-depth research project. They started to combine biographical information, pieces of her work. Suddenly it was a full-blown show, and Benjamin insisted that the show must go up. The show premiered on a Wednesday night at 11:00PM, a fundraising event to help raise money for the freshman show the university hosted. McGee told us that seven years later, her mother still enjoys the performance.
As silly as the premise may sound, the approach to writing the show was very academic – hours of research and upkeep go into keeping the show floating between nostalgic and relevant. The willingness to take up practices that are traditional for a meme-based historical moment can be hard to gain support for. McGee said that when it came to taking the show seriously, the motivation came from needing a project.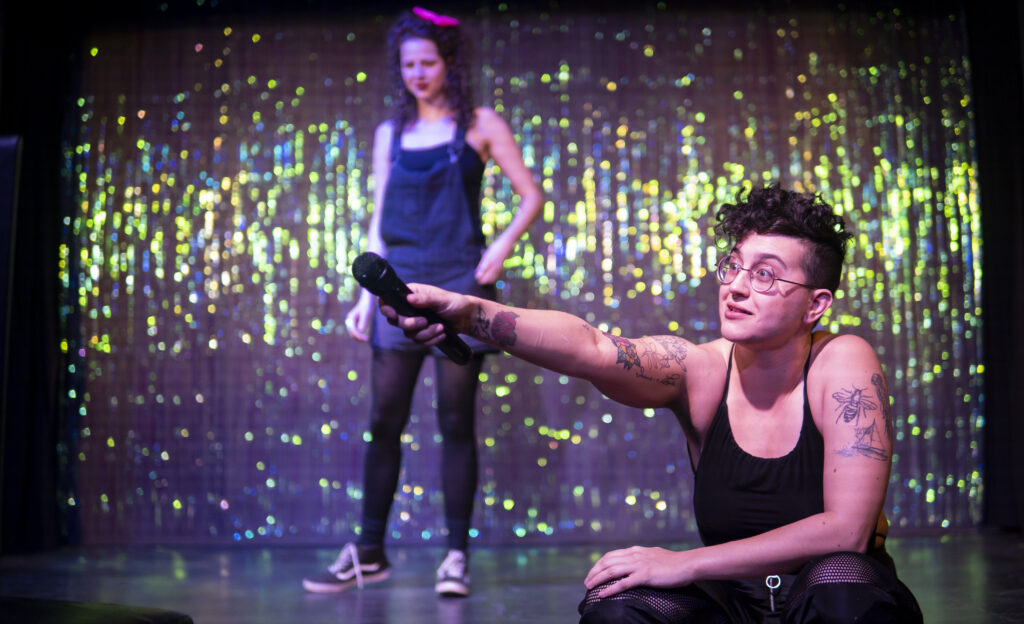 "I needed something to make me feel productive. My freshman year of college was really tough… I had a weird adjustment period. I tallied it up and I think I auditioned for like, fifty or sixty things over the course of freshman year, and I didn't get a single thing, which was a very harsh reality of rejection. So when I suddenly had this project that I could look forward to at the end of each week, it was fun. I didn't really care what the end result was; it was something that made me feel like I could access some kind of creative outlet. I think that's what made it so fun and why I took it so seriously. But also I have this innate thing where I can't do anything simple… I took it so seriously because I couldn't not take it seriously."
What could have been considered an opportunity for rest and reflection turned into an opportunity to embrace a creative attitude. A major takeaway from the project was that there can be empowerment in rejection; no one cares what you're doing, so you might as well just do what you want.
"The biggest lesson I learned in college was through this project," McGee said. "If no one is going to give me the opportunity to do what I know I can do, I'll just do it myself… I can either sit and be sad about not getting things, which is an exhausting place to be, or I can actually seize this opportunity to go out and create something and who cares what the end result is."
But why is it important to use current pop culture as source material for work? According to McGee, the veil of nostalgia that surrounds these kinds of shows allows for artists to infuse current, relevant issues into their art by making them more accessible. Diving directly into the material can be off-putting, but the familiarity of the reference allows the audience to let their guard down and go on the journey, maybe without even realizing it.
Even at surface level, using these familiar memes and characters invites new audiences members to join in the fun. McGee mentioned that it's not all theatre people attending the shows; people who knew the source material felt more incentivized to join the crowd if only because they had a semblance of what would go up.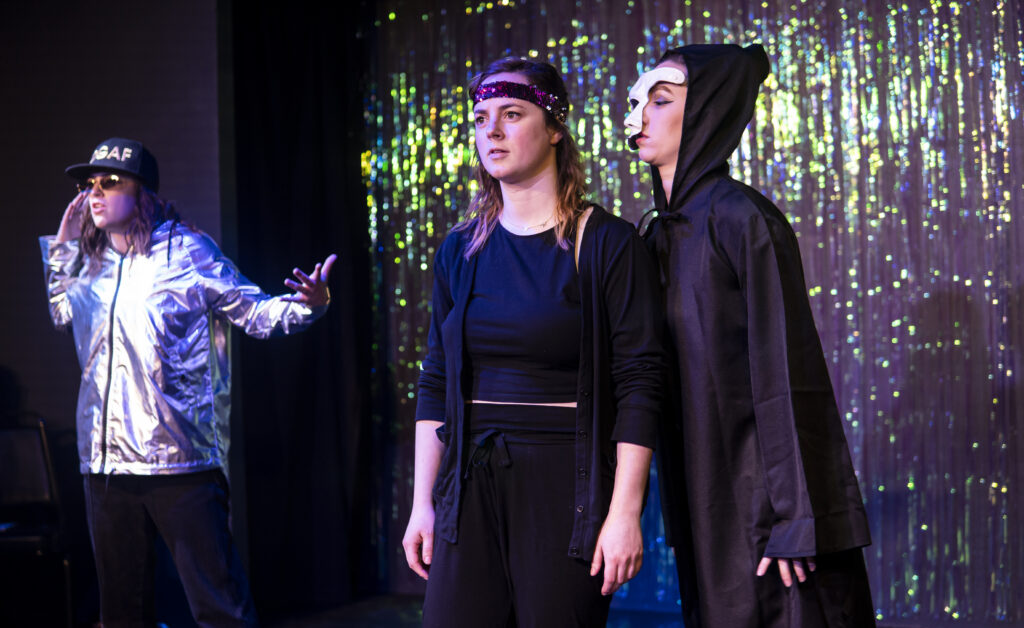 McGee's goal is to include as many people in that journey, and for that, she called on casting director Catherine Miller (they/them) to help open her casting pool. Recalling early 2000's Disney casts of characters is a fairly blase affair; the nuclear families are fairly white, cisgendered, and heteronormative. Miller provided a chance to break the mold and build a reputation for making this nostalgic trip and open invitation.
In the latest production of the show, McGee set a new goal for the show; to include as many people in that journey as possible, and for that, she called on casting director Catherine Miller (they/them) to help open her casting pool.
"Everyone is nostalgic about something," said McGee. "That very subject alone is universal enough to engage anyone. Similarly, talking about female empowerment and talking about a person who faced adversity in being a childhood star… There's a lot of universal elements that can be related to… I felt it would be a disservice if the only people telling this story were straight, white people," McGee said.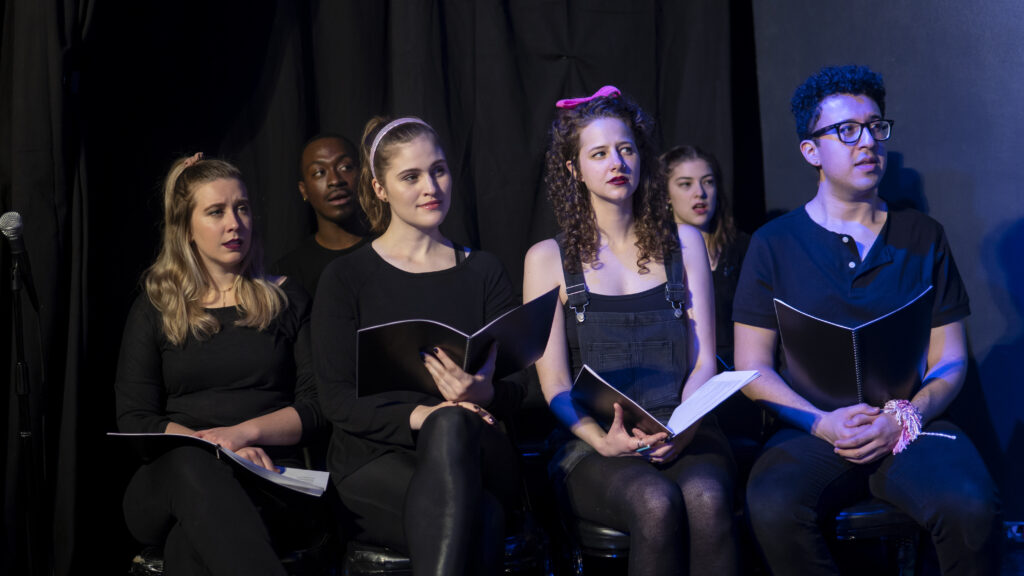 Recalling early 2000's Disney casts of characters is a fairly blase affair; the nuclear families are fairly white, cisgendered, and heteronormative. Miller provided a chance to break the mold and build a reputation for making this nostalgic trip and open invitation. According to McGee, "It's hard to get a diverses casting pool when you don't have a reputation to back that kind of casting."
With an expanded, diversified cast in tow, and the seventh opening night of the show on the horizon, Scapi Magazine asked McGee what the greatest lesson Duff teaches the masses. The answer according to McGee? Persistence.
"One of the things I love about here is her own persistence to fight the mold that she gets put in. She doesn't always do it successfully, but she does constantly fight towards challenging herself as an artist, as a person, as a mom, and being a human in this world I think that's one of her greatest lessons – her constant pursuit of bettering herself."
You can hear the full interview with Cat McGee here, and you can follow The Hilary Duff project here.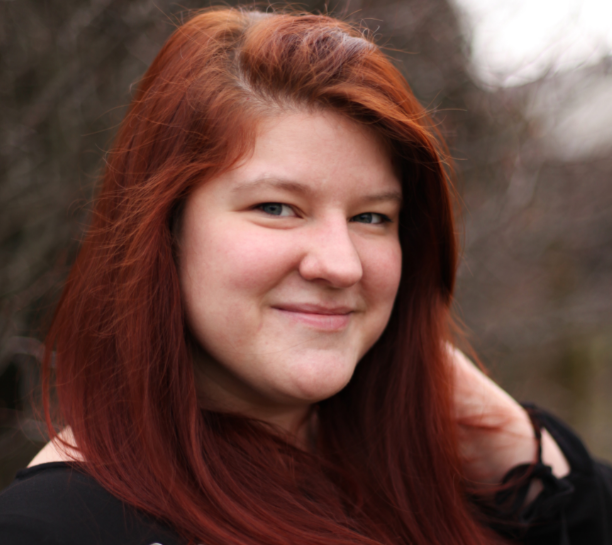 Chloe Gracias (she/her) follows the theatre, music, and the incredible people of the city for Scapi Magazine. She is a performer, playwright, voice teacher, social media marketer, ukulele enthusiast, and fabulous home cook. Currently, she is a member of Opera on Tap Chicago, where she regularly performs operatic arias in bars the same way she orders her drink—with a twist. She is also the co-director of Four Stars Arts, a theatre company committed to producing events that give back to the community. In her spare time, she helps her fellow artists format resumes and cover letters, and has been known to personally 'make magic' happen in an office setting. When she's not writing a scene or making up songs, she's cooking up a mean pasta à la vodka.