photo by Karolina Grabowska
I wanted to write an article about transitioning to 2021, and in 2020's uniquely personal and intimate kind of way, it didn't feel right unless I included the voices of a number of Chicago artists who were there for me this year in unexpected ways.. These folks showed up for me, and I want to thank them by sharing directly their visions for our future Chicago.
In each of their own ways, they live their words every single day. These are all folks of conviction with a deep love for their communities. They show me what's possible every time we have a conversation, make plans, or do something. I hope that their words keep you up at night as well. Because now is the time to dream.
Harley Foos, trans filmmaker and community organizer with an interest in underground film, multi-disciplinary approaches, and innovative collaborative processes:
I want more stuff to be free and I want us to do things because we want to do them, not because they'll be popular or make money. I think that cultural events don't have to be big to be meaningful. And I want us to expand who our audiences are. Why can't a cultural event be 10 people gathering in a park to watch a play? Why can't it be 5 people sitting in a living room and reading their writing to each other? I'm so inspired by Solidarity Cinema, who among other cool work have been setting up a huge outdoor screen on the lawn across from Cook County Jail and screening movies for the people locked inside.
Lena Elmeligy, journalist, writer, director with focus on Chicago TV and Ghareeb, a miniseries: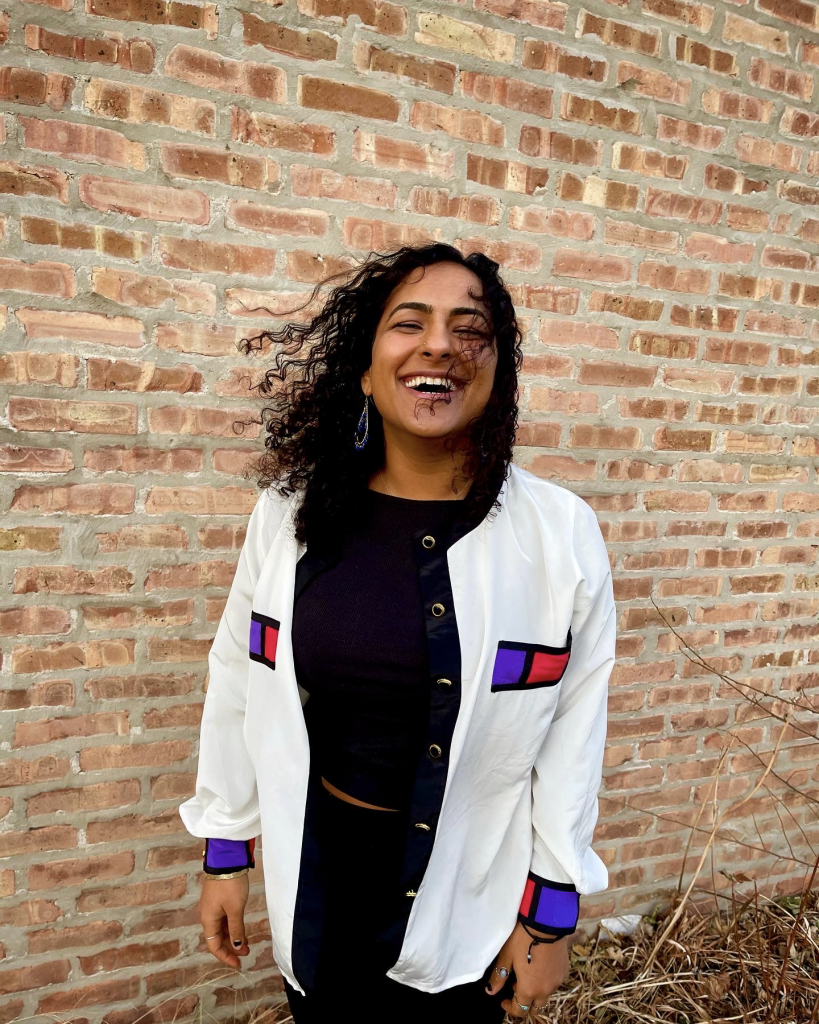 I'm frankly amazed at the ways my creative communities have stayed connected to each other virtually. I've also experienced and witnessed the ways creative energy gets drained by a stream of tragedies, and the way action has been redirected toward urgent social and political needs. There's no doubt that our communities have been challenged, and other ways that they have been fortified. In times of immense grief, we've had to be intentional and creative about how we show up for each other, even when there are so many ways that we can't. That's given our relationships new meaning and importance. The fact is, we're going to be healing for a long time, long after this virus. When we come back together, I hope we'll see higher standards for authenticity from ourselves and others, earnest attempts to do right by each other and an appreciation of the memories, time and creative spaces we share.
Thavary Krouch, writer/director/filmmaker:
In the context of independent filmmaking, I see a new world filled with bright eyed filmmakers, eager to make films that they've been dreaming up while in COVID. I hope that in the "upside down" world, they were germinating their ideas — writing and refining them — thinking of the many ways to make them into reality. I also envision a new world with supportive systems that help filmmakers level up their craft and career. This new artistic and cultural ecosystem will provide more opportunities for connection with peers, mentors, audiences and the various communities that they identify with. I hope that we become braver in the kinds of stories we choose to tell. Ultimately, in this new world, filmmakers' commitment to living and making films in Chicago is further strengthened. This burst of energy and renewed optimism will give birth to more diverse and varied stories we haven't seen or heard before.
Lily Be, "accidental" artist and storyteller: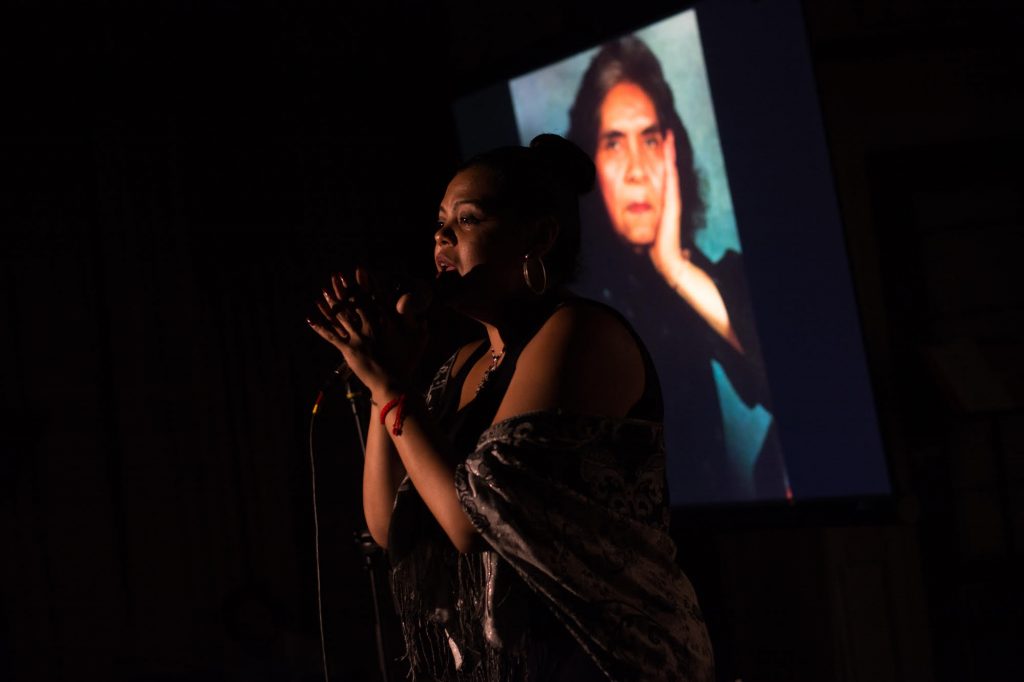 Folks like me? HAHAHA. The art world does not create art with folks like me. I snuck in and started to make art. I would love to meet more "folks like me". Art can come from anywhere and not just the limited outlets we create and help uphold. Getting rid of the gatekeepers and allowing art to be the free-flowing language of life that it is.
Nina D'Angier, artist activist with focus in immersive theatre, production design, and silhouette portraits:
I envision an ecosystem where all art serves multiple purposes beyond artistic expression: facilitating dialogue on current events; raising money for charitable efforts; equipping audiences with new tools for empathy, care, and communication. I see sustainable community systems of mutual aid and collaboration where artists serve audiences largely made up of the neighborhoods they're in, telling the stories that reflect, represent, and impact those microcosms. I see a reuse/barter/recycling/sharing economy regarding materials and tools and resources among companies and individuals. And finally, in my vision, I manifest the artistic community respecting ourselves and each other enough to highly value ourselves, our time, our labour, and our rest—breaking the burnout cycle to ensure we can continue to create our best work with our best selves, and be able to feel joy in it while not struggling to survive.
Nire Nah, singer-songwriter and visual artist: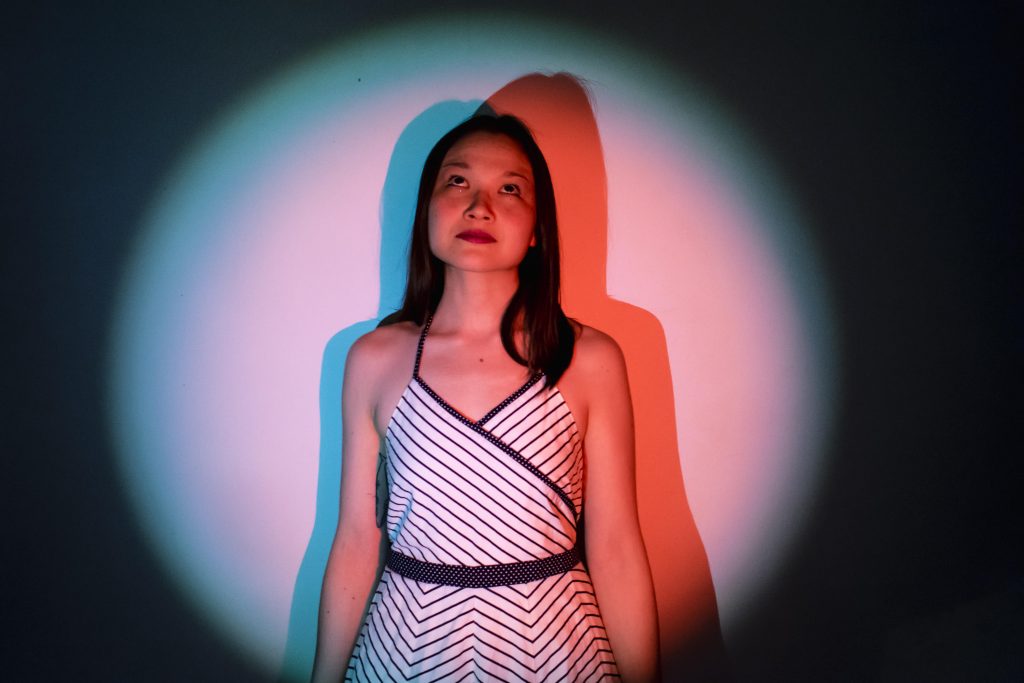 This won't be a return, but a rehabilitation. We've been battling bigger-than-ever threats with fewer-than-ever resources; even with COVID behind us, we can't ignore the threats that remain. Chicago's creatives already prioritized activism, but I expect to see exponential growth there. Not just in a demonstrative or expressive sense; artivism must become increasingly tangible, practical, results-oriented. Virtual performance has brought our focus – and visibility – from local to global. As we reconnect in our shared spaces and fill in what's been missing, that global reach will bolster us.

We'll be more committed to each other, but we'll also be more invested in ourselves. It's a virtuous cycle. In adapting to isolation – maintaining despite it, adjusting because of it – we've each reevaluated who we truly are and what we truly need. We've diverged onto bizarrely individualized paths. Our cultural reconvergence will be a welcome relief…nevertheless, expect the unexpected.
Vero Maynez, actor, deviser, director, yoga instructor: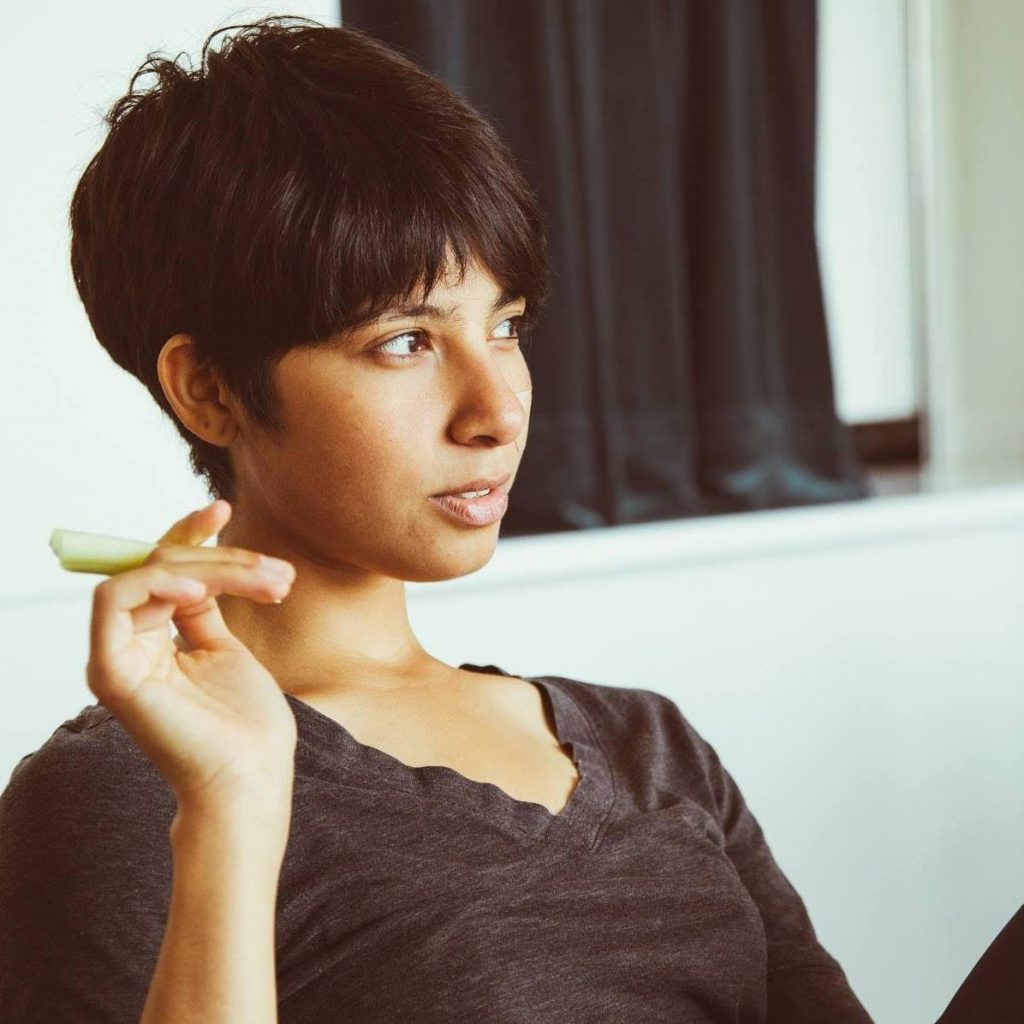 What I dream of is a world where we start listening to Black, indigenous, brown, trans, queer, femme, young, disabled, fat, immigrant, Jewish, Muslim, and low-income folx. In these perspectives is where we'll find how to proceed as a Chicago community.

I long for a Chicago where we're able to explore the intersections and nuances of these identifiers, and acknowledge that marginalization in some areas doesn't erase privilege in other areas. If this confuses you, be willing to put in the work and do the research. Doing so will be worth it—I promise you.

In terms of artmaking, the Latinx community (and the people hoping to hire our people) must make more space for Black, and/or indigenous-featured folx. For a long time, white Latinx folx, as not all Latinx people are people of color, have dominated our industry. Again, if this confuses you, be willing to put in the work.
Reginald Edmund, playwright, producer at Black Lives, Black Words: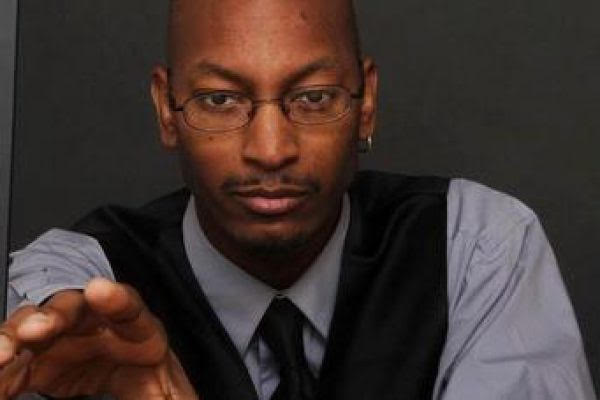 I've long been envisioning a new American Theatre. I've prayed not so secretly that we don't return to normalcy, cause for me so much of American Theatre has been built upon racism, nepotism, tokenization, and especially on the exploitation of artists and narratives of color. I hope that before we again put artists on stage, that we start to have honest conversations about this institution called American Theatre. I think it has to start with our artistic communities first. We have to end the community in-fighting, the cyberbullying, the cancel culture, and band-wagoning that seems to be running rampant in our artistic communities.

I want us to deal with the Anti-Blackness in our theatre communities and the devaluing of Black narratives and really begin placing value and supporting our ethnic-centric organizations and freelance artistic entrepreneurs. We need to burn down the old way of Boards attempting to dictate to Artists. And begin a radical shift in our hiring practices so that we put artistry first above profit, but most of all I urge us to really take a look at our theatre buildings. In this day and age after the Pandemic is done if your theatre isn't confused for a community center for all people then guess what? You are doing this theatre thing wrong. We need to make it so that it is a place where people can grow. Where the community can gather for reasons other just another uninteresting performance of Romeo and Juliet. But be able to gather to speak out on the issues taking place in their community. That is what I hope for when I envision a new American theatre.