In the history of media, there is one truth: there is always room for food media. That's why as the Tiktok app develops, it's becoming more and more common for users to share their experiences eating food.
For some it's sharing absurd recipes, like the nacho table, and for others its sharing meals on the cheap in a comedic way like "the broke chef." In Chicago, though, there's one tiktoker with the name @dafattestninja who has started getting attention for highlighting some lesser known local restaurants.
One of his most recent, a mini feature on the Frank's Chicago Shrimp House, highlights the chains Chicago style fried shrimp for many who didn't know it was available citywide.
"Today we've got Frank's Chicago Shrimp & Seafood," @dafattestninja says in the video. "I got the Chicago style shrimp dinner with clam shrimps on the side, fries, and a little side of coleslaw on the side. You know I had to put the mild sauce on them. The shrimp was really good, tastes like fresh out of the ocean, go check them out!"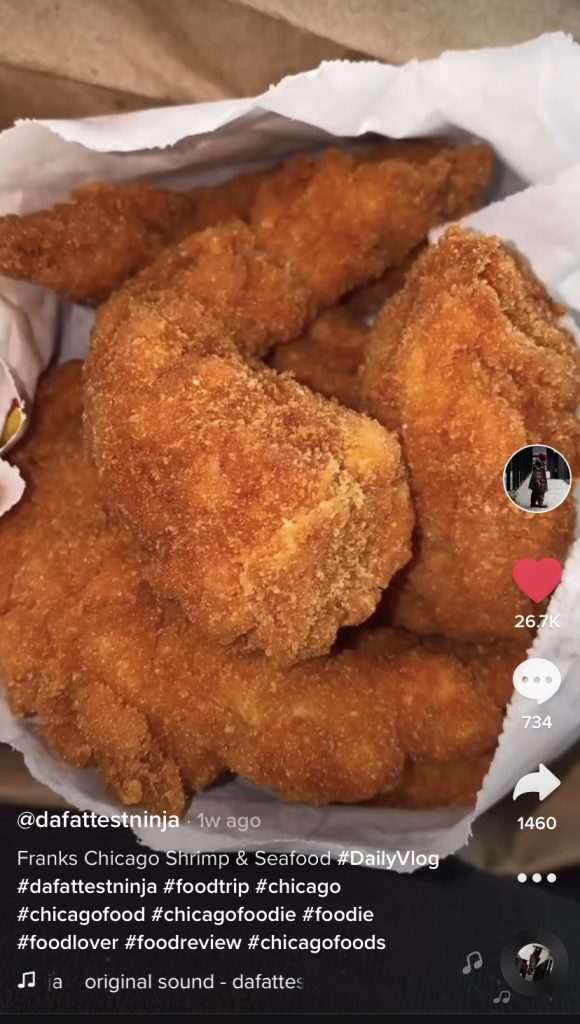 Funnily enough, like many on the platform, @dafattestninja actually started on YouTube and reprioiritized TikTok after finding the platform didn't fit his needs.
"I started YouTube and tiktok mostly because my 13yr old daughter wanted. to get into content creating, I'm already a photographer so it wasn't to hard to do that," @dafattestninja said. "I already had all the equipment. So boom here we go."
"So we made a couple YouTube videos. Then she kinda fell out of love making the YouTube videos and by this time I'm already into the idea, the food."
For @dafattestninja and many that work in Chicago and cities across the country, something like the work he does on TikTok can be a reprieve from the workweek. Since he lives in Rockford and commutes into the city for work, discovering food spots throughout the city becomes a source of exploration and inspiration.
"I work in Chicago 50-60hrs a week and I'm always walking around and eating good food and discovering new places," @dafattestninja said. "That's why my food tiktoks are in my work semi. That's why it hit me to start using my tiktok and do food reviews of all the places I like and discovered walking around. Im already there eating so all I'd have to do is record my journey and show people the food I think is good.
"I love trying new foods and trying food from cultures I've never had before. It gives me inspiration and ideas or what to add to my cooking at home."
@dafattestninja doesn't just make food reviews on his TikTok either, his page shows a variety of content with the food series amidst current event responses and other trends.
If you do want to find his TikTok you can click through here, his Instagram here, or his YouTube here.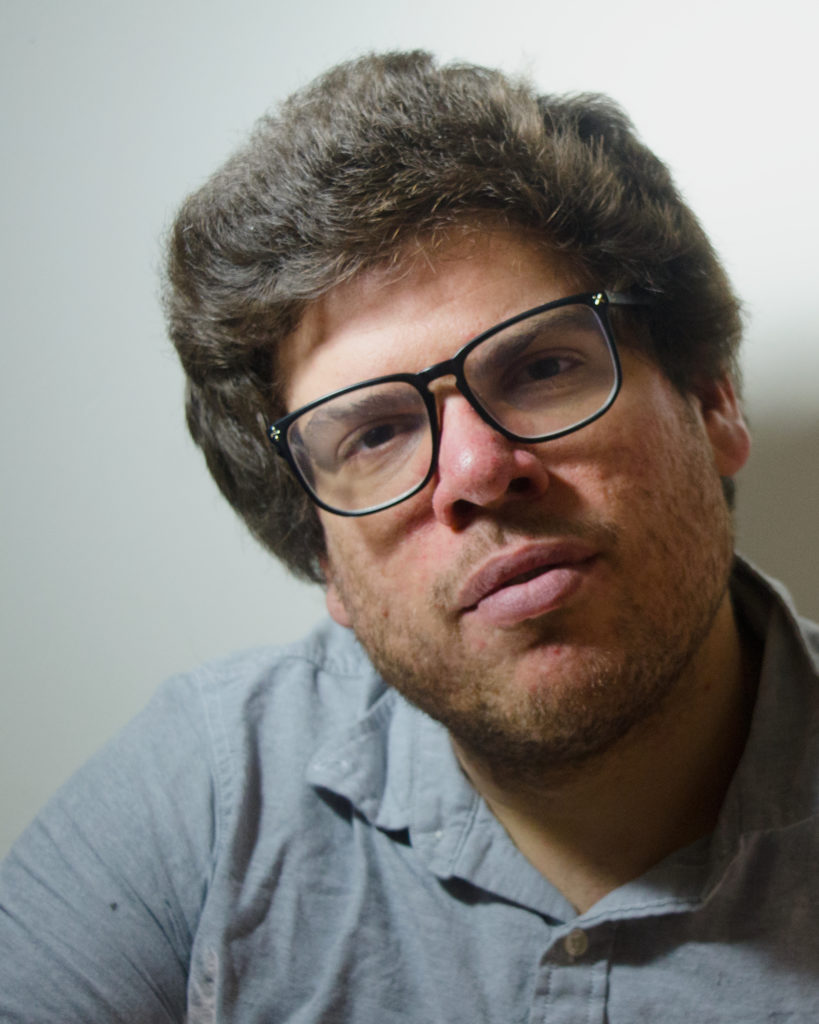 Daniel Johanson (he/him) is a journalist and digital media specialist living in Chicago, Illinois. He serves as Editor-in-Chief at Scapi and in that capacity manages all things content, including writing and editing articles and producing digital content. His most recent work includes the docuseries Heart of a Nation: Tracking Socialism in the Midwest and co-hosting the podcast Scapi Radio. He spends his free time with cats.