photo from the Upton's facebook page
On June 13, 2018 Scapi Magazine sat down with Dan Staackmann and Nicole Sopko from Upton's Naturals to talk jackfruit, the difficult process of securing products, and getting down with vegan activism.

Upton's Naturals is a 100% vegan food company who has its roots deep in Chicago's West Town that has gotten one hell of a running start in stores around the city.

"Upton's Naturals is a vegan food company, we've been in business for almost 13 years and we started out primarily making meat alternatives and now we've expanded a little more into vegan ready meals like mac and cheese." Sopko said. "We also have a restaurant Upton's Breakroom which is up in West Town."

While dealing with the scarcity of vegan food, Staackmann talks to us about how he got Upton's started and in the fridges of people all over Chicago.

"I've been vegan just over 25 years, and going back 13 years ago I knew that I wanted to do something in food that may allow for some activism and at the time there was just one national seitan producer and nobody doing it locally so I started in a shared kitchen and just figured out how to make it." Staackmann said. "I started selling in a handful of restaurants in Chicago, saved up to get our own space to do production, ultimately launched retail packaging, and then we started in seven Whole Food stores in the city and then grew to the 20 in the Chicago area, and just took it region by region primarily with them."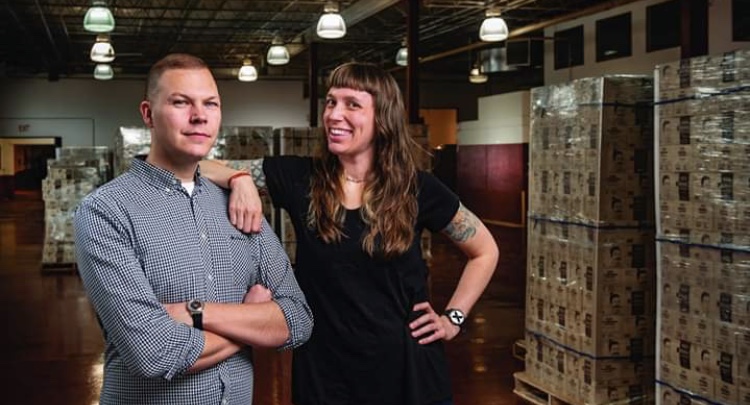 Itching for more, Staackmann and Spoko opened up Upton's Breakroom for Chicagoans to get their fix on their vegan favorites.

"We added the restaurant when we built this thing about five years ago." Staackmann said. "We wanted to be able to interact with the public more directly and try new ideas and then also it was a way to feed ourselves, everyone in the building."

"The breakroom is the birthplace of our most recent products, our packaged Cheesy Big Mac." Sopko said. "As it became our most popular item we decided to figure out a way to get it out to the world."

Showcasing a variety of soul-foody options, Staackmann speaks more on why Upton's uses those particular flavors in their recipes.

"By no means are we trying to get people to only eat say seitan or jackfruit every meal or everyday but if you're transitioning from a not vegan diet, it certainly makes it easier with those familiar flavors that you grew up with." Staackmann said. "It's really just about the flavor. "

While seitan is commonly found on shelves, Spoko talks to us about how and why Upton's started to incorporate more jackfruit into the mix.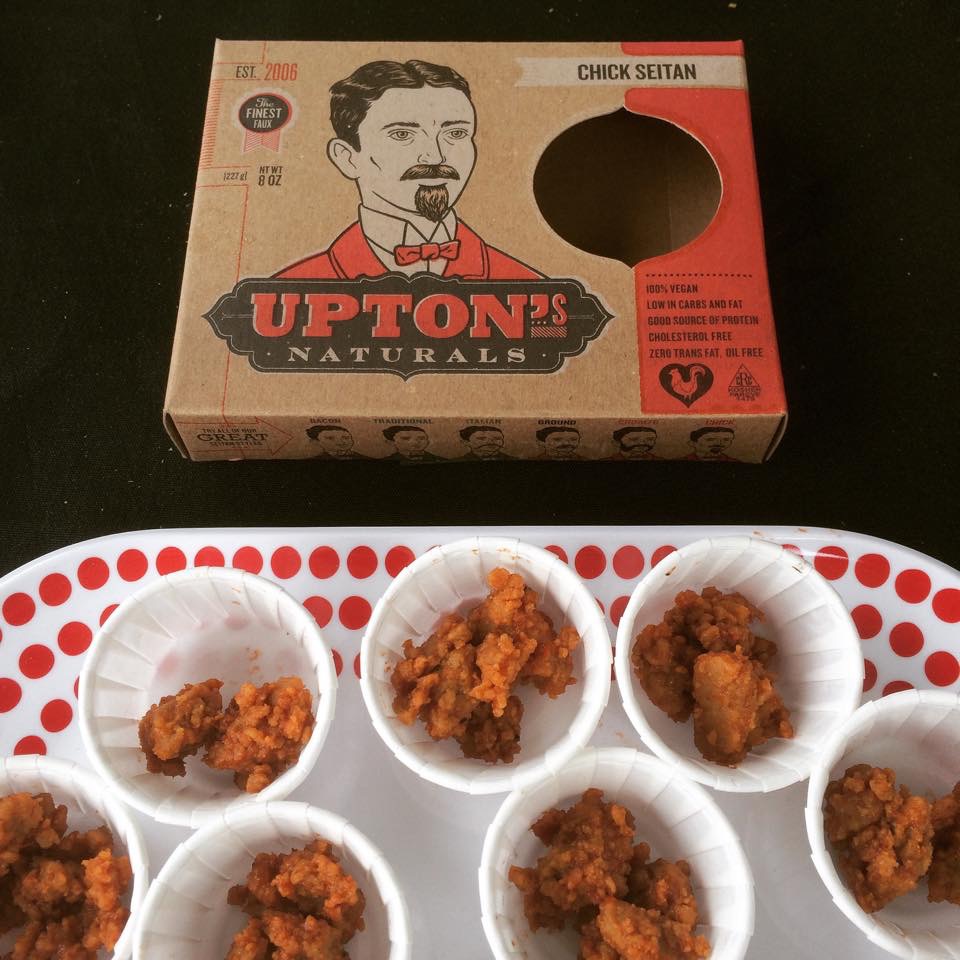 "Nobody had ever done a seasoned jackfruit as a meat alternative in a package." Sopko said. "I mean of course people were doing it out of a can or in brine but finding not only the supply but also finding a factory that would do it, that believed that it was going to be a thing that people were going to want. I can't tell you how many people said "Americans don't want that much jackfruit. Don't call us again."

Hitting dead ends in the states with finding suppliers for jackfruit, Staackmann talks to us about the journeys he's gone on to get what he's looking for.

"It's really complicated." Staackmann said. "We called and emailed every single company that had a can available at the asian markets in town, everyone on the internet and nobody was really willing to work with us no matter what the volume was."

"What it eventually took was Dan going to Asia and spending a significant amount of time there." Sopko said. "And traveled to different countries and meeting in person with potential supplier to take us seriously."

Being vegan and proud, Spoko talks to us about what vegan activism means in the food place and how she believes Upton's Naturals products can help.

"I think there's a lot of value in various types of activism I do have my opinions about some of them but I think you know, if somebody sees a slaughterhouse video or a meet your meat video and they're devastated and they want to change their lifestyle then somebody has to create the options." Sopko said. "Like what do you do now? So what we do with our work is try to answer the question. Like you can still eat a burger, you can still eat chorizo, you can still eat italian sausage. But I think that both sides are needed."

Sharing his wisdom, Staackmann shares his advice on how to start your own small business.

"You can only do what you want to do. If it works, it works. I didn't start this company because I thought 'Oh man, in 12 years everybody's gonna want this stuff.' Staackmann said. "I don't think you should base whatever your dream is on whatever financial success you're gonna have with it. Just take things slow."

Listen to this Scapi Magazine episode here and learn more about Upton's Naturals and Upton's Breakroom, checkout their menu on their website.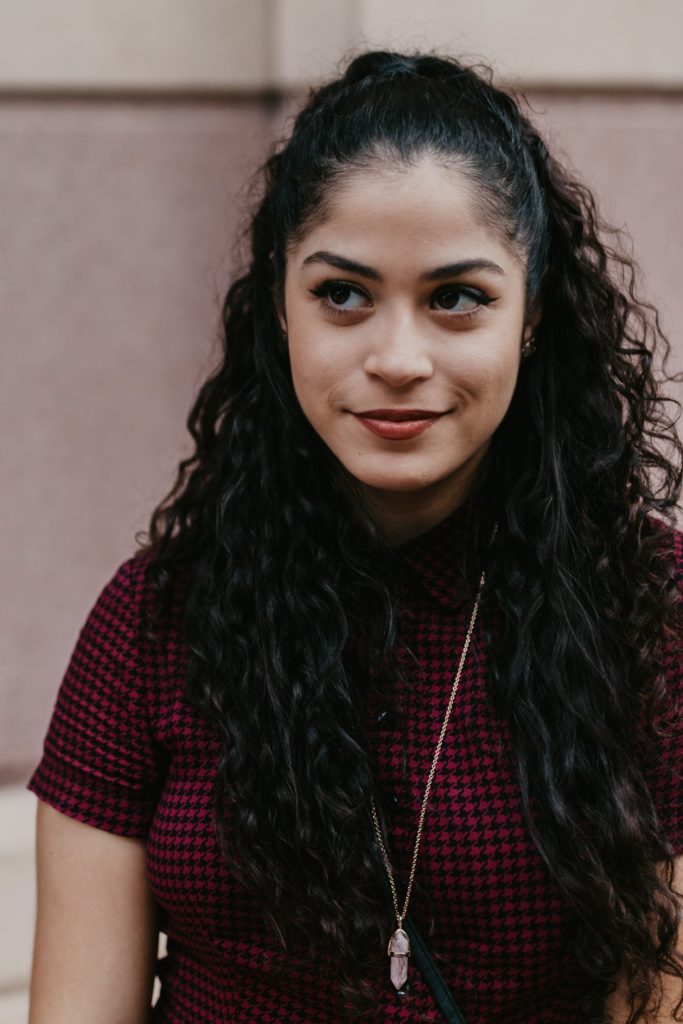 Carla Reis (she/her/hers) is a senior at Columbia College Chicago studying Fiction Writing, though she writes poetry and non-fiction alongside it all. Editorial Intern at Scapi Magazine. Originally from Miami, Fl, she fell in love with the Midwest. She is currently working on her first collection of short stories. You can find her best work at Not Your Mothers Breast Milk.