photos by Alexandra Plattos Sulack via the Forte Chicago facebook page
On November 1, 2018, Scapi Magazine met with Alexandra Plattos Sulack, Alex Salas, and Amanda Noelle Neal of Forte Chicago to talk about Forte Chicago's show Big Entrance, learning the rules so that you can break them, and collaborating with a room full of women.

Forte Chicago is an ensemble that uses their classical training to tell stories in the female voice. The members of this ensemble are in one way or another all musicians (opera singers or instrumentalists), sketch comedians, and puppeteers who collaborate and improvise together

"It's kind of a breath of fresh air, really, to just kind of be in the room with the ladies and kind of talk about what's bothering us," said Salas. "Basically I feel like this is a big coping mechanism for us, at least, it's very cathartic to just kind of bring your experiences and kind of make it funny to people who might not be seeing the same things that you're experiencing, but just giving them a little taste of what's going on in your head."

As a creative space, Forte is organic and cathartic. The ensemble simply uses what they're good at–instruments, singing, being funny–to communicate with audiences. Their members have more control over the final product than what is common in other collectives.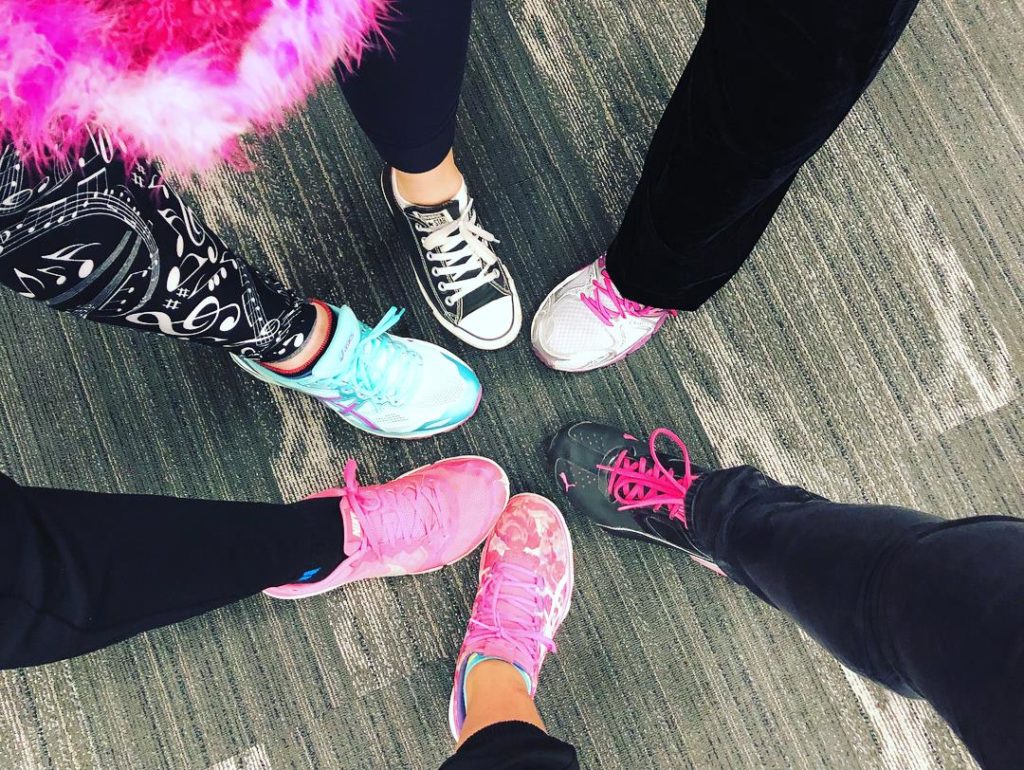 "It's so collaborative. From beginning to end we're making little tweaks and changes up until the last minute. Sometimes the day of, sometimes while we're on stage," said Neal.

As an ensemble composed of classical musicians, the Forte artists learned to break the rules to lift up their own ideas. Conservatory training was, of course, fundamental for Forte members to gain the skills they have, but they had to deconstruct what they'd learned in order to bring their own creativity to the forefront.

"The amount of choice that we have in devising our work is awesome," said Neal. "You can really try something, and, if it's really awesome, we celebrate that. If it's really dumb, we still celebrate that."

There is often nothing in a classical music education that equips musicians to improvise on stage. Forte holds workshops on improvisation, where prompts might include using a meaningful quotation to create a piece on the spot.

"That simple exercise is what changed my performing. All of my performing, because it was so freeing," said Plattos Sulack. "In the classical world, we are so beholden to what's on the page and everything that's come before us. Well, why can't we take these skills and still tell a beautiful story and kind of tear it apart?"

The three artists described Forte as the underbelly of the classical world, because they like to take classical pieces and modernize them to be funny, relatable, and sometimes grandiose with physical comedy. Salas talked about a performance she directed where she took Sull'Aria from Figaro and made it new.

"The human condition doesn't change. Like, you know, she's looking to please her man and, like, update her relationship or whatever, so I made her go to a waxing studio, and she basically gets waxed, behind a curtain, in front of everyone," said Salas.

"That's why people go see art," Neal added, "That's why you go out and see our shows, or go see a show, because you want to feel connected to that. If you're not feeling that kind of connection, then what's the point?"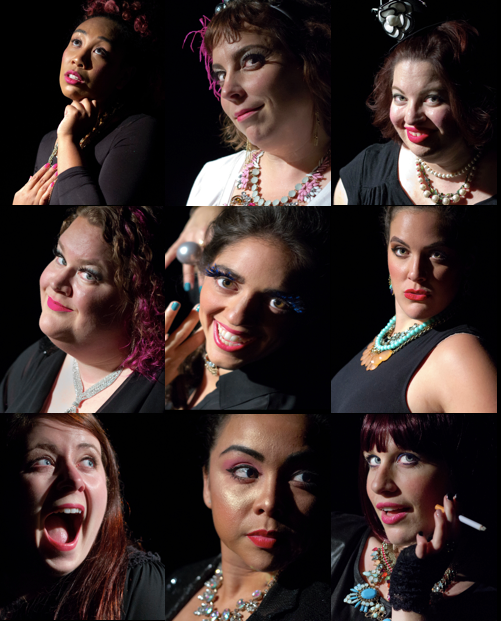 Forte's process often starts with improvising stories and adding sounds. They practice something called "vocal clowning," a hybrid of traditional clowning and improvisation, where they act out a story using no words, only sounds.

"There's something about the human voice, right? Even without knowing what language you're hearing, or just an 'ahhh,' you can convey feelings," said Neal.

The fundamental idea behind partnered improvisation like vocal clowning is that the answer lies in your partner. The best scenes come from performers clearing their minds and reacting to whatever their partner gives them, as opposed to thinking ahead to invent a story before it happens.

"Maybe we locked eyes and we're doing it, and she does something completely off the rails that I was not expecting," said Salas. "That's what happened, that moment is real. That's honest, right now, and I just have to meet her there."

When Scapi met with Forte Chicago, they were preparing to run their show Big Entrance. When asked where the name comes from, the three women emphasized the hybridity that Forte uses in their art. That, and physical comedy–they mentioned that someone gets body slammed in the show.

"We're going to do some weird tricks. Some fireworks. Things that we're good at, things we're not good at. Things I didn't even know I could do," said Plattos Sulack.

Forte's shows are not quite opera, not quite comedy, but a group of women doing things for women's sake. Big Entrance was a product of big thoughts, big feelings, and big experiences.

"This is it. This is what you get. This is how we're feeling. This is how our feelings manifested. Please enjoy," said Salas.

Big Entrance is also a product of 11 women being in a room together. Salas described the atmosphere as being thick with emotions, vulnerable and comforting, yet intense.

"We had a retreat and it was the first time I've ever been quarantined in a house with 11 women for two days, and about halfway through I just needed to go for a drive," said Salas (31:41-32:09). "That's kind of the burden of it, honestly. It's tough to be a woman, it's tough to be a woman in art, and it's tough to be in a room full of women you're making art with."

The all-female ensemble thrives on collaboration, but places equal effort into acknowledging each artist's individuality. They come together to make something bigger than themselves, while showing the perspectives of each self involved. This requires setting their egos aside and letting their ideas grow and change with the collective vision.

"Maybe, individually, you had this idea, but then collectively you took it, and now it's something bigger and greater, and in the end it actually really is bigger and greater than had you just individually done it," said Plattos Sulack.    

The process of transforming ideas from the individual to the collective revolves around communication. The opener for Big Entrance, for example, formed from four of the members playing with an improvised tune. The four then presented their idea seed to the group, and workshopping followed. How could they make it better, was it offending anyone, was anyone opposed to being part of the bit, was the movement correct?

Regardless of how an individual's idea may change with these conversations, Salas, Plattos Sulack, and Neal agree that Forte Chicago uplifts their perspectives more than any other ensemble they've worked with.

"I can really bring my experiences onto a stage where I've never seen my personal life experiences present," said Neal. "Like, as a woman of color, or as a millennial, whatever I am. There's a lot of things that we get to put up into a sketch that you won't see anywhere else."