Jesse Howard has been producing art in Chicago since the 1980's and he hit a milestone on October 10th. His first solo exhibit, The Spirit of Community, premiered at the historic South Side Community Art Center, showcasing some of his older work as well as art he worked on over the last few months.
Howard's work is visceral: strong geometric lines and textures highlight the emotion, pain, and tension in his pieces. Most of his work is charcoal based, a medium he switched to after being immersed in paint. For Howard, charcoal is earthy, tonal, and intoxicating because of its ability to create lines that show emotion.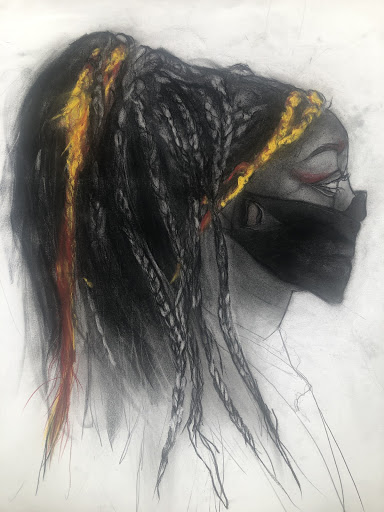 "Lines do not exist in nature," Howard said. You have to create a line which can create tonal changes in an object, and you can make it very romantic because [the piece] is going to be black and white. You can change the form, which reflects life, and creates tension in the object itself."
During the lockdown, Howard's artistic process did not change, as drawing is an isolated experience, other than creating a deeper, more intuitive approach to his work. Howard's work has always been inspired by current events and what is going on within the black community.
"The pandemic is ravaging our country, specifically the black community. [The pandemic] highlights the lack of healthcare that's been provided for black folks. You can see it."
One of his newer pieces, Braids That Dance, shows a woman wearing a mask. The charcoal adds texture to the work, creating the sensation that the woman's braids are reaching from the page as the woman gazes resiliently forward. 
Howard himself participated in the protests this spring, and he was moved by people of all ages protesting police brutality and marching north. His piece, A Cry For Justice Throughout the Ages, shows a woman on the ground, devastated by an encounter with the police and crying out, where Howard has emphasized her hands and her phone: enlarged her hands and given color to her nails.
"My intuitiveness in this piece is coming forward because I'm exaggerating her hands," Howard said. "Showing the trauma of encountering police brutality. 
Howard's breadth of work is expansive, with most of his pieces being inspired by the black community and an intimate and authentic exploration of black life. The geometry and texture in his work that acute showcases emotion, whether that is grief, anger, or joy. One of Howard's most memorable audience responses was a strong appreciation of portraits of women wearing headscarves and shower caps.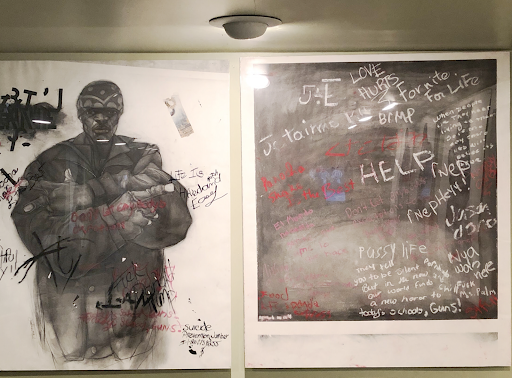 Another poignant piece in his new exhibit, Urban Hieroglyphics, was a collaboration with kids from a local high school. He sent a piece to an art class and "told the kids to graffiti on my artwork. I wanted to know what they think. I told the teachers to not interfere with whatever they write." The graffiti ranges from a scribble of "Fortnite for Life," to "Fuck Trump" and a suicide hotline scrawled into a corner of the work.
Howard's solo exhibit is a powerful reflection of the last few months; his art crystallizing powerful moments that he's observed. 
"I'm trying to be more intuitive," Howard said. "I cannot hold back anymore. My work shows what's happening in this country" 
Admission to Jesse Howard's exhibit at the South Side Community Art Center is free, but reservations are required.
Howard will also be part of a group exhibit at the Museum of Contemporary Art opening on November 7th.
You can visit his website here.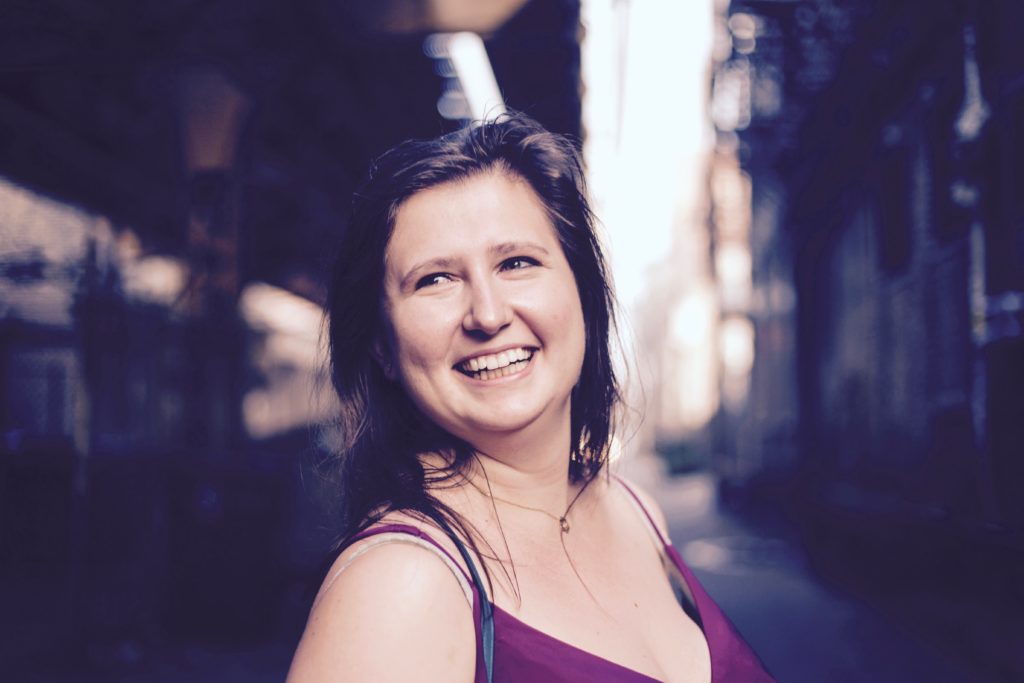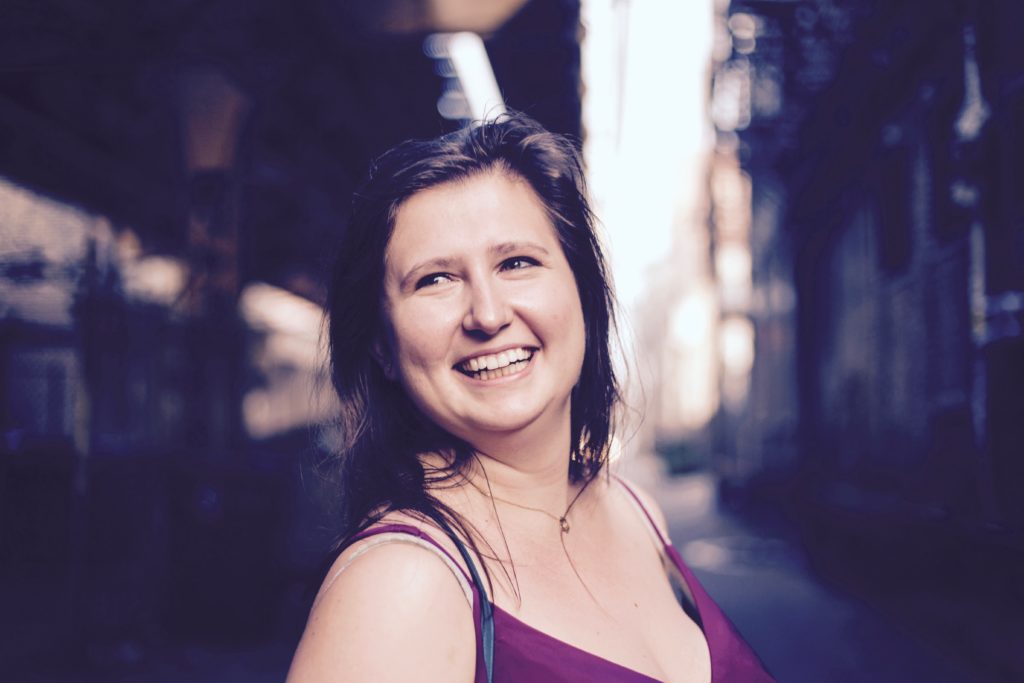 Tanya Kornilovich (she/her/hers) is a politics and art writer at Scapi Magazine. Born in Moscow and raised in Oregon, her dream job is to get paid to snorkel. During the day, she works as a recruiter and at night she does stand-up, writes, and takes bubble baths. Follow her on Twitter @tankornilo.