As the Illinois gubernatorial election looms nearer, the left is having a hard time  finding a mast to rally behind. This rings especially true as progressive frontrunner Daniel Biss kicked openly socialist and locally organizing Carlos Ramirez Rosa off his ticket as Liutenant Governor, and past mayorial candidate Jesus "Chuy" Garcia recently endorsed Chris Kennedy.
A frequent rallying point for the left of Chicago has been any candidates relationship to the mayor, Rahm Emanuel. Emanuel is frequently critiqued for his relationship with the labour movement, as well as his delay in releasing the video of the police officer Jason van Dyke's murder of Laquan McDonald.
This political milieu sets the stage for local Chicago Alderman and gubernatorial candidate Ameya Pawar. Pawar pushes a progessive agenda, under the name "A New Deal for Illinois."
The Left at large has its own concerns with Pawar, and in a recent reddit AMA the left specifically made a point to question his ties to Emanuel, especially in his mayorial race against Jesus "Chuy" Garcia.
​"Similarly, while we tend to think your rhetoric has been alright recently, we also see you as having close ties to Rahm Emmanuel," one redditor said. "In particular, we're not impressed by your participation in a stunt to call out Chuy Garcia for having unrealistic budgetary proposals by delivering the city audits with a calculator to him."
This is in reference to a poltiical stunt in which aldermen (including Pawar) brought dollies of binders filled with audits and a calculator to Chuy's office, implying that the progressive candidate would not know how to balance the budget.
Pawar insisted that this gesture has become an inaccurate representation of his politics, as the message sent was not one that he agreed with or signed up for.
"That press conference wasn't what I signed up for and I had serious disagreement with how that was handled. I even told Carol Marin as much after she wrote the piece," Pawar said.
Pawar and his supporters point out that this was a smear against his progressive campaign, and was ultimately successful as it has painted him in a light that doesn't suggest the work he's done to push Emanuel to the left.
"All that said, why does my broader record of protecting consumer rights, passing paid sick leave, creating the independent budget office, raising the minimum wage – why does that get pushed aside because of one event? I stand on my record and my mistakes," Pawar said. "I present that to you and say "judge me on the whole of this." I am proud that my work, my legislative efforts, have pushed Rahm Emanuel to the left. I've fought him on school closings, red-light cameras, voted against the parking meter deal, fought against charter school expansion, the Lucas Museum, and digital billboards and privatizations efforts. This work took a lot of advocacy, and a LOT of time."
You can learn more about Pawar's platform by keeping an eye on the journal his campaign runs, The New Deal Journal.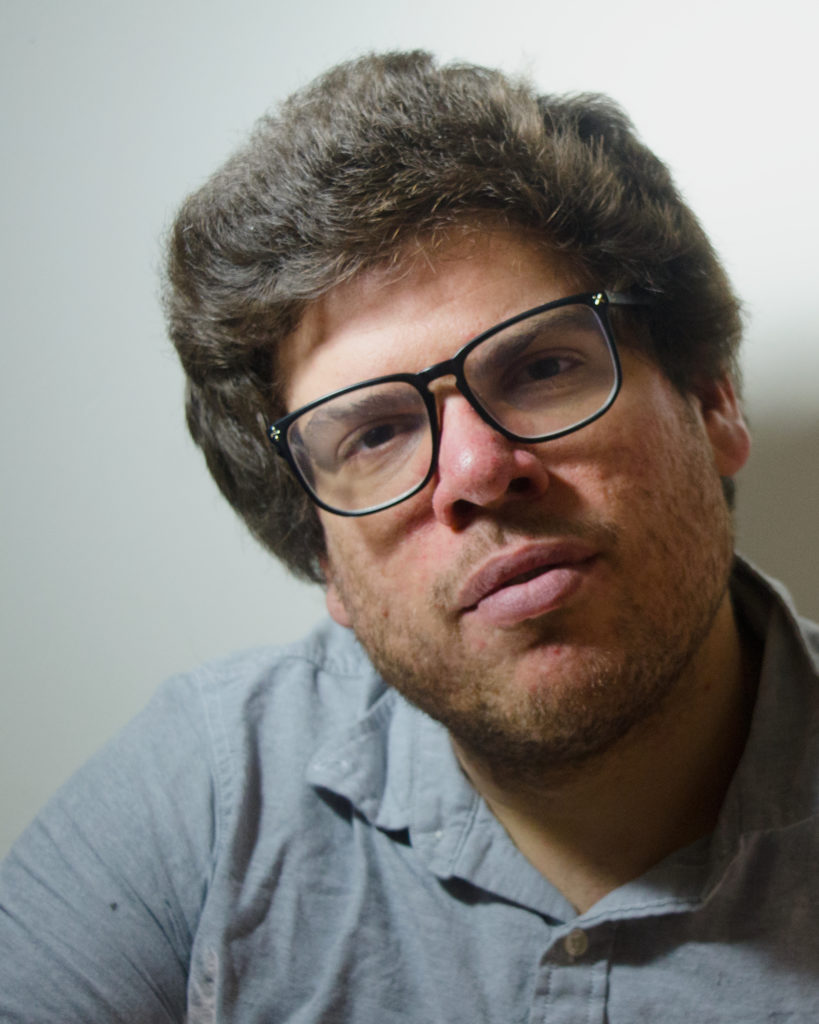 Daniel Johanson (he/him) is a journalist and digital media specialist living in Chicago, Illinois. He serves as Editor-in-Chief at Scapi and in that capacity manages all things content, including writing and editing articles and producing digital content. His most recent work includes the docuseries Heart of a Nation: Tracking Socialism in the Midwest and co-hosting the podcast Scapi Radio. He spends his free time with cats.