When asked the question "What is love?" there seems to be no better or more fitting response than the call back, "Baby don't hurt me… NO MORE!" (Thank you, Haddaway.) Free Street Theater's annual fundraiser "Radical Love" aims to probe deeper into this question by critically asking how we cultivate radical and inclusive love.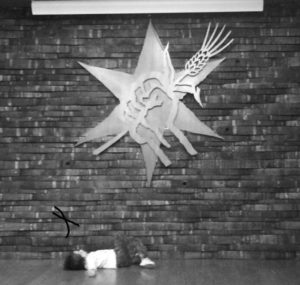 Timed to follow Valentine's Day, the "Radical Love" party is an annual celebration of love for self and love for community. Conceptually, Free Street wants the event to serve as an antithesis to traditionally saccharine and exclusively romantic expressions of love. Whereas Valentine's Day celebrations often focus solely on romantic love, Free Street ventures to expand fruitful relationships to self and community through the lens of self-care, wellness, inclusion and radical love.
Since its founding in 1969, Free Street has dedicated their efforts to seeking, empowering and educating multigenerational and minority talent. It is credited as one of the first racially-integrated theater companies in Chicago.
The work of Free Street can be categorized as being at the corner of art and activism. During the summer, Free Street performs free and pay-what-you-can shows across multiple areas of Chicago, with a focus on reaching otherwise artistically underserved communities. Further inclusionary practices include Free Street providing child care and transportation stipends for those who would otherwise face these economic barriers.
This year, attendants to the annual event are able to sponsor a youth by purchasing a ticket on their behalf, thereby assisting in combating systemic and economic ageism.
Artistic Director of Free Street Coya Paz jokes that Free Street has "the worst business model in the world." Paz claims that this is because Free Street pays all of their artists and offers all their shows for free or pay-what-you-can, because "theater is work."
This goes along with Free Street's mission statement, which says that the theater "creates performance by, for, and with a wide range of participants, challenges ideas of where theater belongs and who belongs in a theater, and uses theater to ask questions, prompt dialogue, and build community."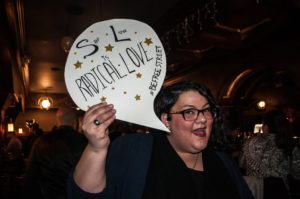 According to Free Street's leadership, a critical understanding of the mission is key to comprehending how "Radical Love" functions as much more than an event title; radical love is the synthesis of self-sustainability, care, art, activism and community engagement.
Free Street aims to eliminate the typical and superfluous Valentine's Day elements from "Radical Love." Instead, they plan to provide space at Revolution Brewery to eat and drink as a community, in order to conjure the power to heal, sustain and energize. The evening will feature live company performances, raffle prizes, self care stations and radical valentines. While this year's offerings are meant to surprise its audience, previous years have featured create-your-own bath salt bags, an economically conscious silent auction offering varied price points, tarot card readings and more.
Member of the Residence Artist Collective and frequent Free Street collaborator Karla Estela Rivera recalls her experience at the "Radical Love" event in 2017. Rivera notes that "in order for people to feel the theater is for them, they must see themselves in the work."
Rivera described a meeting in which Paz called on groups of artists and other community leaders to discuss the potential and vision for the new era of Free Street. The attending members discussed the question of how to make theater accessible. Rivera believes in many ways that this core question became a guiding principle of Free Street.
"Radical Love is a great way to get a taste of the many things Free Street does," Rivera said.
The "Radical Love" fundraiser will be held on Monday, February 19 at 6 PM at Revolution Brewing, 2323 North Milwaukee Avenue. Tickets to this event can be purchased by clicking here or at the door for $60. More information about Free Street Theater can be found on their website at freestreet.org and Facebook.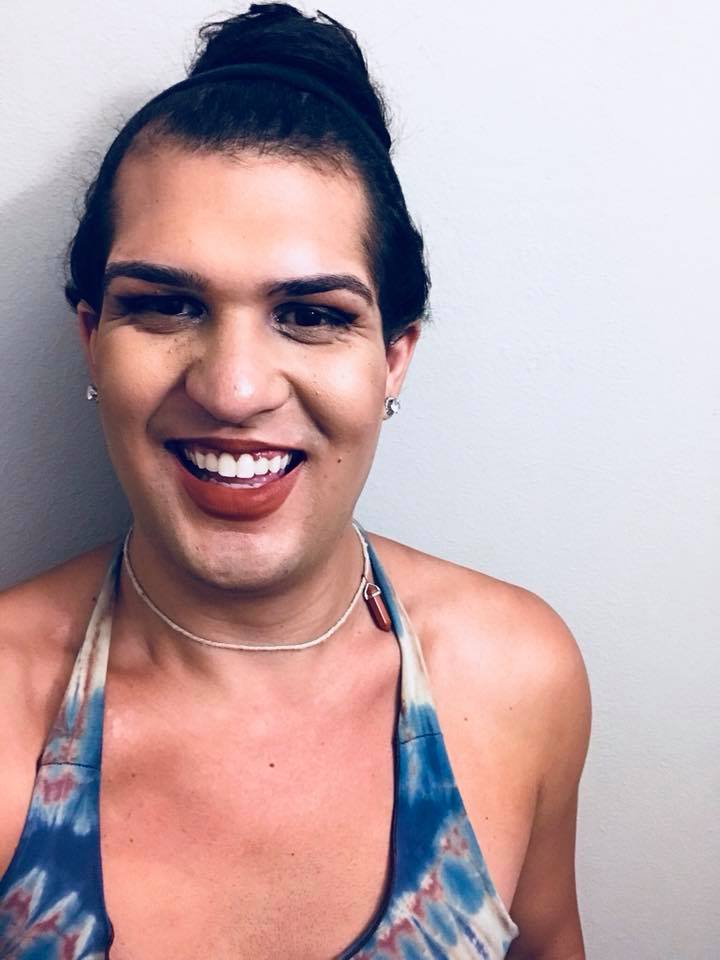 Nick (they/them/theirs): A Bio-Haiku (Baiku??)
This is Nick's bio
They are a theater maker
So they do not sleep
Nick Benz is a Trans* identified writer, theater practitioner and aspiring goth gf. Nick is a (soon-to-be) Graduate Student at Virginia Commonwealth University studying theater movement pedagogy and intersectional higher education policy.