Pictured above: Nico Fernandez/Photo: Fernandez Foto
Nico Fernandez is a modern day renaissance man. As the son of an inventor, Fernandez is most frequently seen in his most natural habitat: armed with a sketchbook and the curiosity of a child.
Fernandez makes his living through many creative ventures. Since graduating from Northern Illinois University with a Bachelor of Fine Arts in Acting in 2016, Fernandez has worked across Chicago as an actor, filmmaker, creator and most recently, a business entrepreneur.
Fernandez's photography studio Fernandez Foto launched in 2017 on Chicago's Northside to specialize in portrait, headshot and lifestyle photography. Born of a hobby, Fernandez Foto is the realization of Fernandez's passion and is positioning itself as the up-and-coming studio for creative types to collaborate on promotional materials.
While expanding his brand, Fernandez crafted an in-home studio space, which he refers to as "the Fotobooth," which now includes equipment like seamless paper drops, advanced studio lighting and a monitor in which clients can evaluate their product in real time.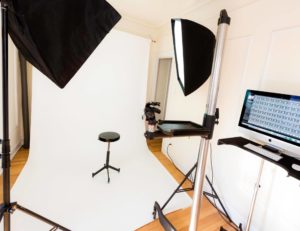 In terms of clientele, Fernandez has found a wide cross section of Chicago's creative professionals, including musicians, dancers, directors, models and actors who seek representation through his photography. He has also been a collaborator on high-profile projects for clients like Flite by Nite, RollNRack and Click Shoes & More.
Fernandez is constantly looking for opportunity to expand his artistic capacities. He started taking headshots as a volunteer deed for fellow student-actors at Northern Illinois University. Upon graduation, Fernandez moved to Chicago and began an internship with Jeff Sciortino Photography, where he was taught the essentials in studio lighting techniques and what goes into running a professional studio.
"I've learned everything I know from internships, online seminars, instructional videos and fellow creators," Fernandez said. "I strive for living outside of the box in everything I do. I want to capture that in my [photos]."
As an actor, Fernandez hopes to make the photoshoot experience incredibly fluid and personal for fellow actors and artists alike.
"Everything I do is working against the stiffness of being stagnant and having to hold a certain pose," Fernandez said, "Life is in every breath and I encourage the artists that I work with to feel that freedom and take the camera with them on that journey. I want to capture who you are and share that moment with the rest of the world."
Fernandez is passionate about connecting with his clients to tell the story of who they are in his photos.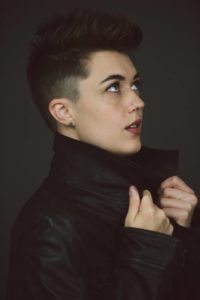 "Nico [Fernandez] has a great ability to make you comfortable in front of the camera," Becca Pearce, a customer of Fernandez Foto, said.

Working with Fernandez was Pearce's first photoshoot experience. As a theatrical designer, Pearce collaborated with Fernandez to create highly stylized portraits.
"He made it easy to get many great shots that absolutely reflect my personality and professional image!" Pearce said. "The pictures I got are beautiful and reflect his keen artistic eye."
Throughout the shoot, Fernandez frequently stopped to check in with Pearce on the shots he was getting. He wanted to make sure that Pearce's photos were fulfilling what she wanted to express for her image.
"I'm very much a nostalgic dreamer and being able to capture a moment in time where I get to see who you truly are, that's an incredible feeling," Fernandez said. "And I want to share that with the rest of the world."
Fernandez Foto is available for session bookings. Learn more about the business at fernandezfoto.com or by visiting the social media pages on Facebook or Instagram.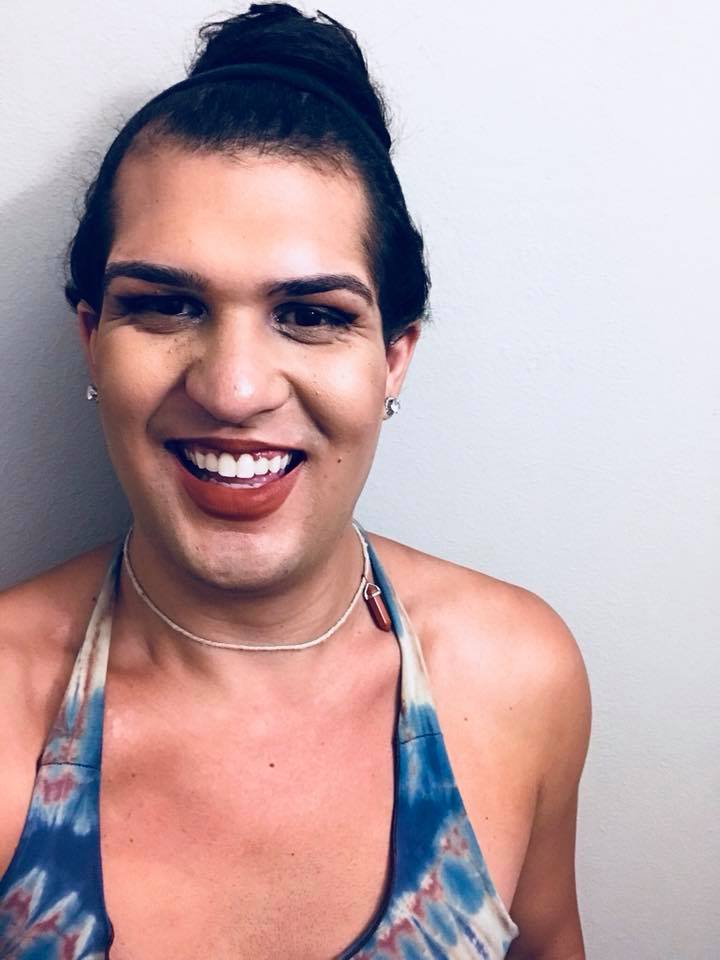 Nick (they/them/theirs): A Bio-Haiku (Baiku??)
This is Nick's bio
They are a theater maker
So they do not sleep
Nick Benz is a Trans* identified writer, theater practitioner and aspiring goth gf. Nick is a (soon-to-be) Graduate Student at Virginia Commonwealth University studying theater movement pedagogy and intersectional higher education policy.