"Psst… Do you know the tale of the creature from the lake?"
"Whales & Souls," a play by Andrew Kramer, has arrived to Chicago to share that very tale. The award-winning, international production follows nighttime tour guide Randy (Chris Roe) as he weaves the tale of a conservative village enduring the dawn of a rapidly changing world facing mass industrialization, climate change and the introduction of queer romance.
Directed by Matt Renskers, this piece is described as a gritty and sensual fable for adults. It employs a myriad of DIY elements, ranging from paper artistry by Emily Palmer, to fringe-inspired nomadism and Renskers' curated use of specificity and a "less-is-more" approach.       
"What's cool about this show is that Kramer is writing ahead of his time," Roe said, who is both the singular performer and producer.
Kramer began writing "Whales & Souls" as a project for a playwriting course at Ball State University in 2009. In its original form, the script featured a single player, intended to be performed by a genderqueer or trans-identified actor. Upon moving to New York City after graduation, Kramer continued to develop the script at the terraNOVA Collective's Groundbreakers Playwrights Group.  It was through this collective that Kramer was able to produce the first public reading; Roe and Renserks were in attendance.
As fellow alumnus of Ball State, Roe and Renskers felt inspired by the work of Kramer. Roe describes feeling that the work "stuck" with him in a profound way.
Following the reading, "Whales & Souls" was picked up in 2011 and had its world premiere at the Caims Arts Festival in Australia, where Kramer served as the Playwright-in-Residence. Produced by The Salvage Company NYC for the festival, the play then made its US debut at The Flee Theatre in New York City. Both of these productions featured Monica Wyche as the performer.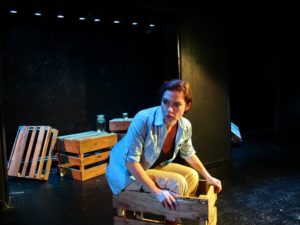 When the play returned to New York City, Roe and Renskers started having conversations about producing "Whales & Souls" with their company, Sexy Dirt Productions.
This marked the beginning of the world tour, in which Roe is the principal performer and Renskers is the director. With Sexy Dirt Productions, the show toured to New York City, Prague, Indiana, Alabama and New Orleans. It was awarded the FringeFAVE award at New York Fringe Fest, as well as Inspiration award at the Prague Fringe Festival.
・・・
Why do you feel people should see this show, specifically in Chicago today?
Kramer: "Whales & Souls" is really my attempt at re-acquainting audiences to ancestral storytelling. One performer, standing in front of you, telling a story. Because of this consanguineous form, the content that follows is appropriately past-life and mythological—the mysterious intrigue of witches, the effects of dominant patriarchs, the promise of idealistic children, the duality of monsters… All of it.
And there are always lessons to be learned from excavating the past. I think as we move towards a more technological, media-saturated world—in a country run by a truly monstrous reality-television clown—reacquainting ourselves with the basic lessons and leanings of fairy tales and fables may allow us to see the world as children again—before we were tied down and divided by adult differences.
Roe: The message of the show fits directly into the political and social climate we find ourselves in today, and it's also extremely entertaining. It's spooky. It's sexy. And it's important.
In what ways do you identify yourself as a DIY artist, either in the context of this show or otherwise?
Kramer: I think 99% of contemporary theatre artists—especially those who do not come from financial or institutional privilege—are true DIY artists because our creations wouldn't exist—literally—if we didn't do it ourselves. A lot of the best new work is given to audiences by a tribe of wolves, gathering the pack together to pool pennies and make it work. We're not always getting institutional support, so we have to do it ourselves.
Roe: This show began in the festival setting. It was designed to be simple yet effective and also able to travel. In a festival setting, you are limited at what you can do technically, and the "Whales & Souls" team used that knowledge to our advantage.
Personally, it has been totally empowering to embrace being a DIY artist. With the Chicago production, I'm so proud of the fact that everything we used to create our environment from the show was found in the basement of the Flat Iron Arts Building, outside in a park, or borrowed from a friend. DIY artists are constantly coming up with "make it work" moments.
From where have you drawn inspiration in your work?
Kramer: I find myself writing plays when I am confused, upset, or angry about something. It always begins as a question. And from there, characters and words and worlds follow. I'm super interested in investigating existing models, existing canons and deliberately queering it. All of my work features queer characters (obviously or not), wrestling with the existing models of a world that doesn't always feel like their own and negotiating what that means. I also wonder a lot about responsibility and language. And all of my work, too, features tenderness and violence, often existing in the same moment.
Chris, you have worked in Chicago a few times. How has touring been? What is exciting you most about touring here?
Roe: The tour of the show has been one of the greatest joys of my life. It gives me the ability to create art, tell stories, travel and see old friends and make new ones. The Chicago production of "Whales & Souls" is the seventh time the show has been produced in 1.5 years. Touring the show is equal parts exhilarating and exhausting. I have spent time in the Chicago storefront theatre community, and I think the nature of the show fits right into that arena.
・・・
Chicago holds a special place in Roe's heart. In 2005, he moved to Chicago for two years.
"There is something precious [about Chicago]," Roe said. "People want to celebrate artistry—not glitz and glam. It's fun! I am excited to bring it to this type of environment."
Roe felt that his work was always on the fringe. He credits his successes to the artistic communities in which he works.
"There is a lack of money, but a surplus of artists looking to collaborate and create," Roe said. "This has always been part of my approach."
Kramer echoes Roe, describing his work as a string, a prayer and a cool story which culminates in an art form that is dying.
"It's about us being poor and trying to make it work despite institutional restraints," Kramer said. "It's about classism in theater. We only have $10 so what will we do?"
In the great tradition of Chicago artists celebrating each other, the production features a post-show comedy and music set based on the stories and themes of "Whales and Souls" by Chicago artist Maggie Kubley.
Overall, this production is intended to be a recalling and returning to the ancestral tradition of storytelling, both in theme and in form. Through a mindful curation, "Whales and Souls" expresses a commitment to return to our most primal senses: creating and destroying.
"Whales & Souls" performances occur at The Pentagon Space in Collaboraction Studios located in The Flat Iron Arts Building, 1579 North Milwaukee Avenue through March 31. More information can be found through sexydirtproductions.com. Tickets can be purchased at eventbrite.com/e/whales-souls-tickets-42521286312.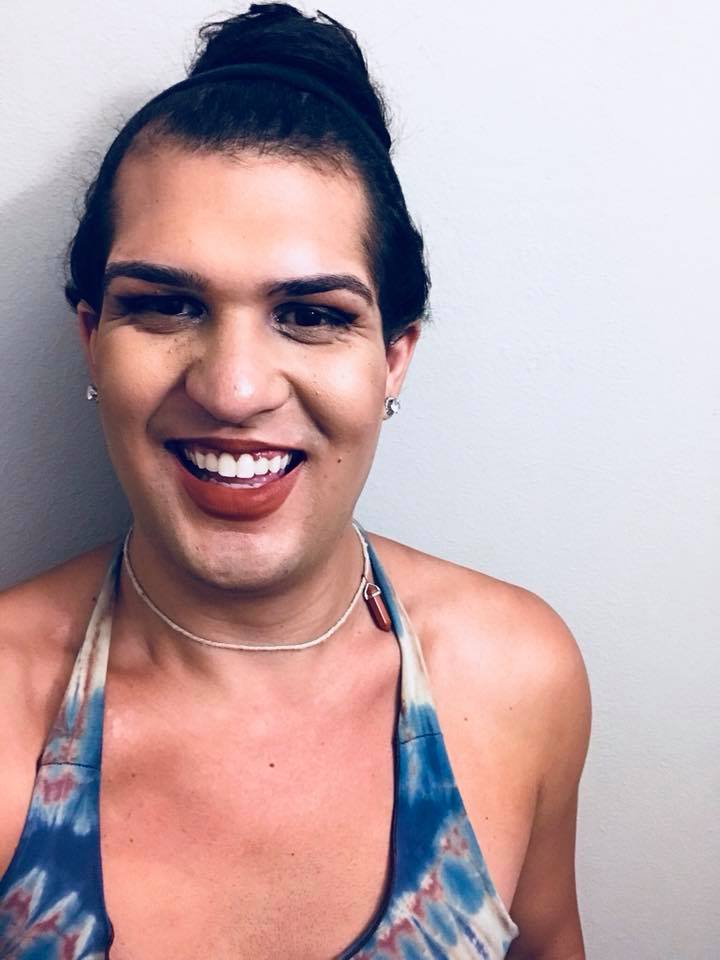 Nick (they/them/theirs): A Bio-Haiku (Baiku??)
This is Nick's bio
They are a theater maker
So they do not sleep
Nick Benz is a Trans* identified writer, theater practitioner and aspiring goth gf. Nick is a (soon-to-be) Graduate Student at Virginia Commonwealth University studying theater movement pedagogy and intersectional higher education policy.