Pictured above: Performers rehearsing for Art in Response/Photo: Anna Gelman
On April 23, I talked with Sara Maslanka, the artistic director of Chicago Danztheatre Ensemble (CDE), and Natasha Mijares, a curator at the Chicago Poetry Center, about their co-founding of the second installment of the Body Passages Series. This performance series and incubation space pairs selected poets and dancers to encourage them to create their Body Passages Series originally premiered at Uncommon Ground Edgewater. This year, the collaborations work around the theme of activation.
"I approached [Maslanka] last January about collaborating about a series where poetry and dance merge," Mijares said. "I looked through data on ways poetry intersected ways into the city, and the lowest on the list was dance. I was really surprised and wanted to build up a program where poets and dancers work together."
This process was a shock for Maslanka, as well. CDE's mission, having a multidisciplinary performance on stage and in the classroom, was very important for Maslanka. And with bringing that statement to the operation, the collaboration proved to be successful.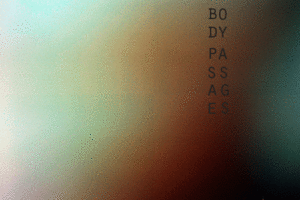 "Doing the collaboration was magical," Maslanka said. "Nothing we do at CDE is without a collaborative edge. We learn as artists by coming together learning as a group, teaching from one to another and enhancing the exchange to each other."
Mijares and Maslanka found that groups benefited from meeting every month to share their process and research for and outside of Body Passages.
"We develop a language for poetry and dance that is specific to our space and is part of what makes this experience so unique," Maslanka said.
The process for the residency started with open calls for dancers and poets. Once Maslanka and Mijares found the performers, they had a rehearsal and narrowed down a specific group.
"We wanted to find artists who would work together by matching their creativity, style and work ethic," Mijares said. "The performers set their own schedule… And they were on their own. What we wanted was an artist-led residency with [Maslanka] and me as administrators."
"We wanted to give them the freedom to shine," Maslanka added.
Maslanka found that the first year of Body Passages was a good learning experience for her and Mijares. Because of the series' small scale, it did not kick off until May 2017. And specifically for this series, the women studied at the pros and cons of the previous performances. They found ways to make the second installment a better platform for the artists and make them grow as performers.
A performance on an uncommon ground
On April 28, I attended a performance at Uncommon Ground Edgewater on Devon Ave. This presentation was a part of the 10-month long program for the participating artists. They performed various types of collaborative work, ranging from poetry to music to dance.
The night began with a collaborative piece by poet Jeanette Green and musician Michelle Shafer. The audience watched as the different artists from different backgrounds created a relationship on stage. Activation was a common theme amongst the installments that evening's; one poetic performance, called  "Kind Words Work better Than Coffee," aimed to show that a simple act of kindness brings more energy to a human than a cup of joe.
Maslanka and Mijares chose the venue Uncommon Ground Edgewater on Devon Avenue because of its affordability for working performers; CDE receives 100% of the ticket sales.
A dance of love for the residency
On April 30, I attended one of the Body Passages Residency open rehearsals at the Chicago Cultural Center and met with Maslanka to see the artists use a freeing space to create their art. Maslanka and her artists used the gallery next to the dance studio as inspiration.
During the open rehearsal, Maslanka introduced me to two of the performers (who are in the residency), Maxine Patronik and Lani Montreal. Patronik performed during the show on April 28. Though Patronik is originally from Chicago, she went to college in California for four years and then returned to Chicago because of the opportunities it provides for her style of work, which includes contemporary and modern dance.
"It provides me the freedom to create my own art," Patronik said.
When attending the open call back in December 2017, Patronik discovered how much she loved being a part of the residency.
"Being a part of this series is helping me grow as a performer," Patronik said. "We recently lost a performer in our group, so we are back to square one at the moment. But being a part of this helps us marinate our work and rush in completing it."
Montreal and Patronik's performance piece is untitled at the moment, as it is a work in progress, but its themes surround physical memory, how the body remembers more pain than the brain and how the body overcomes that pain. They talked about how many survivors of the #MeToo movement could relate to these themes and that this gave another way for women to find the courage to speak out.
Art in Response performances occur Friday and Saturday nights at CDE, 1650 West Foster Avenue through May 19. Tickets can be purchased on their website at danztheatre.org/art-in-response.html or at the door the evening of a performance.
On May 4-19 at the CDE Auditorium on Foster Avenue, executive director Ellyzabeth Adler and artistic director Sara Maslanka debut four works that are new, in-process, and remounted pieces that are a part of the CDE's repertoire. On June 9, the Body Passage Series will have a dance and poetry based workshop in Pilsen at the Women Made Gallery on Canalport Avenue. In October 2018, the performers will present their final pieces in the collaborations around the theme of activation and engage with audience members in an interactive gallery space.
To follow the artists' journeys in Body Passages, follow the series on Instagram @bodypassages. For information about upcoming shows and tickets, email bodypassages@gmail.com or follow their blog on Tumblr bodypassages.tumblr.com/.
Olivia Sieck (she/hers/her) is an actor/writer who is very excited to delve into the world of DIY theater in the Chicago community. She's currently the Literary Manager at PS…Burlesque.