In the early 1980s the Chinese Mutual Aid Association was founded to help Vietnamese and ethnic Chinese refugees adjust to life in Chicago. The social services agency helped Chicago-area Chinese residents from Vietnam gain access to much-needed support services in their transition.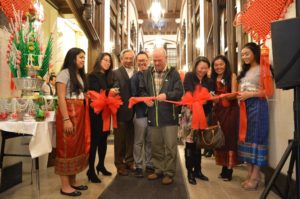 Scapi Magazine got a glimpse of CMAA's history and current work in Chicago through a conversation with Gisella Faggi, manager of civics and community integration at the organization.
"Within CMAA and our partner agencies we serve about 1,200 students annually, adult learners," Faggi said. "Many of whom are at beginning levels of English and have goals as varied as obtaining citizenship or entering the workforce… that's the clientele that we work with."
Located on Argyle Street in Uptown, which is in a predominately Vietnamese area, the Chinese Mutual Aid Association holds classes ranging from English as second language classes to classes that teach attendees the process of attaining American citizenship. The agency also provides legal services for immigration, citizenship, family reunification processes and more.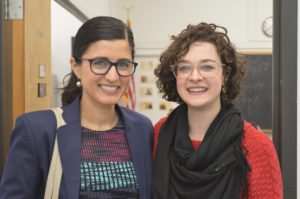 "Our biggest program is our in-home services program. We have very robust senior programming," Faggi said. "We employ homemakers to go into clients homes and help them essentially live in dignity so they don't have to go to a nursing home; they'll cook for our clients, we'll help them get to their doctor's appointments. What makes us unique from organizations that offer similar services is we have the linguistic and cultural competencies."
The agency even holds events to honor their clients' cultural practices, including holidays.
"CMAA really seeks to engage the larger community. CMAA does a Lunar New Year event, usually at Truman college, in which we invite the community at large, our constituents and other people affiliated with our organization," Faggi said. "We usually have around 400 people attend. We provide lunch for everyone there, we do booths and activities related to our services. Particularly during election years, we have elected officials and other dignitaries come and do meet and greets with our constituents."
Today, CMAA serves people from a variety of ethnic backgrounds. Their clientele includes people from Ethipia, Russia, Burma and the Philippines.
"As uptown continues to diversify, we are serving everybody."
You can hear the entire conversation with Gisella Faggi here, and learn more about the Chinese Mutual Aid Association here.