Pictured above: (L to R) Christopher Acevedo, Jaq Seifert and Kathleen Ruhl in Sagittarius Ponderosa/Photo: Jan Ellen Graves
The intimate black box of Piven Theatre Workshop was aglow with excitement as Sarah Ruhl and Kathleen Ruhl walked in. As Sarah Ruhl headed backstage to get ready, Kathleen Ruhl, her mom, made the rounds to talk to attendees. At this relaxed event, she jokingly tried to sway some of the younger members of the audience into going to her alma mater. 
Kathleen Ruhl is currently part of the cast of Sagittarius Ponderosa, written by MJ Kaufman, one of Sarah Ruhl's former students. Sarah Ruhl is a lecturer in Playwriting and Theatre Studies at Yale University. Kaufman and Sarah Ruhl met during the first class Sarah taught at Yale. They have a mutual respect and admiration for one another. This particular play seems to come from conversations they had while Kaufman was still one of Sarah's students.
Kathleen Ruhl recalled Kaufman telling her that they were "tired of transformations that are always painful."
"What if there was joy?" Kaufman said. "My experience with gender [is] we express different genders in different spaces. You might be one gender here, one with your lover, and another with your grandmother. I decided to write that."
Sagittarius Ponderosa was described as a trans narrative of transition. While people assume that the transition of the protagonist, Archer (played by Jaq Seifert), is the main focus of the piece, the character of Pops (played by Brian Perry) also undergoes what sounds like a beautiful transition of their own—albeit into the afterlife.
Outside of writing work featuring trans-actors, Kaufman is also setting their gaze on helping trans-writers and directors.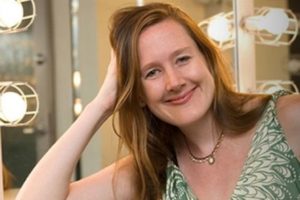 "We wanted to see more plays by trans people in theaters and want to see more trans directors getting hired to direct them," Kaufman said. "Sort of the ways our community is seeing representation right now is by more trans-actors being hired, which is great—always like to see more of that—and through more non-trans writers writing about [trans-people]-which isn't an inherently bad thing. We wondered why we're not seeing more trans-writers coming out of Yale and other writing programs."
Kaufman, Kit Yan, and Cece Suazo realized a major roadblock to trans-writers and directors getting into these programs was due to a lack of financial support. In response, they started the Trans Lab Fellowship to help more trans artists find funding to help offset the cost of living and tuition. Kaufman found that the cost of medications and procedures for trans folx is one of the biggest hindrances to trans-artists making more opportunities for themselves. Kaufman is one of the founders of the organization and serves as a co-director. The lab was founded in January this year.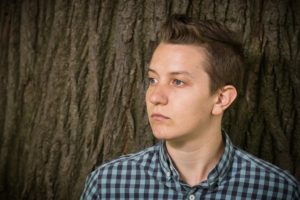 Kaufman's work, like Ruhl's, is often described as magical realism; this script is not an exception. Those who attended the production continuously refer to a puppet that seems key to the script. When asked about their feelings towards DIY theaters and artists, both playwrights agreed that anyone with an imagination can produce their work, despite strict budgets
"I love it," Sarah Ruhl said. "I don't write those stage directions for big budget ideas. For me it's about your theater: how you can make a raining elevator out of a box of light and a can water. That's my favorite kind, really."
Kaufman furthered this by emphasizing how less can be more in the theatrical world.
"It's sort of that thing about a writing prompt where you have more limitations so you're actually more creative," Kaufman said. " It's kind of like that. I've had really good experiences with theatres with smaller budgets. I also feel like that's often where more of the risk-embracing and passionate artists are working because they're not in it for the money."
As for future projects, Sarah Ruhl just finished working on Lock Her Up, Becky Nurse, a play about the Salem witch trials. Kaufman is currently working on a television show that has inspired them to play with genre so much that they are working on their first horror script.
Sagittarius Ponderosa performances occur Thursday thru Sunday at Red Twist Theatre,  through July 29. Tickets can be purchased at www.redtwist.org. Learn more about Trans Lab Fellows at https://www.transtheaterlab.org.
Sharai Bohannon (she/hers/her) is a playwright who is pretty excited to write about DIY theater and performance in Chicago. She has a background in journalism and is excited to see what all she remembers as she begins her freelance career with Scapi Magazine. Get to know some of her work on her page at the New Play Exchange.