Pictured above: Juli Del Prete and Kyra Jones (left to right): Gracie Meier
Kyra Jones and Juli Del Prete are co-creators for a new, emerging web-series called The Right Swipe. The Right Swipe is about best friends India and Margo, who start a business fixing men's dating app profiles—but they have no idea how much they'll mess up their own lives in the process.
Jones and Del Prete are hosting #MeetCute: A Hoetation Lituation, a fundraising party to support The Right Swipe. The party will feature performances from Chicago's DIY artists, including JuJu Minxxx, Molly Brennan, Cruel Valentine and more. The event will also include pole dancers from Stiletto Dance Studios, and a special sneak peek at The Right Swipe series.
I was able to chat with Jones and Del Prete about the event and even learn a little more about the new web-series.
・・・
What made you want to start The Right Swipe web-series?
Juli: So one frigid night in January, Kyra and I were going to go to the club, but we ended up staying in and loosely swiping on Bumble. We were talking about how most men are super inept when it comes to their dating app profiles, and how much money we could make if we started a business where I took new pictures for single guys and Kyra wrote their bios… and then we were like, "what if instead of starting a business, we wrote a web series about two best friends who started this business?" And then we outlined the whole first season that night.

Where do you hope the web-series will be in the next year?
Juli: A year from now, we obviously hope to have produced and released the best first season of the show we can possibly make. We're going to be distributing it on OTV, and we hope it finds a broad, supportive audience.

This show is, fundamentally, a romantic comedy about how everyone stumbles in their search for love and belonging, so I think there's something in it that everyone can relate to. Obviously, a year from now if a company like Netflix comes knocking, we're not gonna say no.

Why did you want to start the #MeetCute event?
Juli: Because what better way to raise money for your art than throw a really dope party?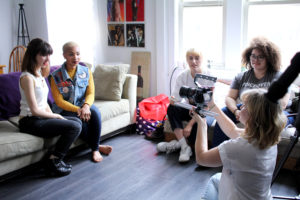 Kyra: We also want to get our friends and the larger Chicago community excited about the show. This party will give them a chance to learn more about what we are making— while simultaneously shaking their butts.

What can your audience expect from the soon-to-be web-series?
Juli: The show follows to best friends who start a business fixing men's dating app profiles, entangling their own love lives in the process. We've been pitching it as Hitch meets Insecure. There might be a little Queer Eye thrown in there, too, since the protagonists are helping men present themselves to the world more effectively. It's a romantic comedy. Though most of the clients of the fictional business are straight guys, we want to de-center heterosexuality and whiteness in the narrative. The show is super female gaze, super femme-focused, pretty queer. It explores the experience of dating various intersections of marginalized identity. We want it to feel like the community we live in.
Other things you can expect: quippy banter, love triangles, guest appearances from a few local favs, male objectification…
Kyra: It's also going to be really, really funny.
What can your attendees expect from the #MeetCute event?
Juli: 26 pounds of free lube.
Kyra: We are really excited about the lineup of performers for the evening. We have musicians, stand up comic, burlesque dancers and more. We are also going to have pop up shops from local vendors including Petty Butter, Cruel Valentine, and Give Us a Kiss.
Juli: There's going to be a silent auction with donations from amazing Chicago vendors (Steppenwolf Theatre, Emma Alamo, OrangeTheory Fitness, CH Distillery), a live read of the pilot of the show, and a date auction. Come bid on me in the date auction so I can fulfill my lifelong dream of being a Gilmore Girl!
Also: chill vibes. A killer playlist. Dancing all night!
Kyra: Plus pole dancing! It's going to be a fun time.
・・・
#MeetCute: A Hoetation Lituation will be on Saturday, July 21—22 from 8:30 PM—1 AM at Reunion Chicago, 2557 West North Avenue. Tickets can be purchased for $10 each on Eventbrite. Updates, details, and questions about the event can be found on the #MeetCute's Facebook page. A teaser for The Right Swipe can be found here.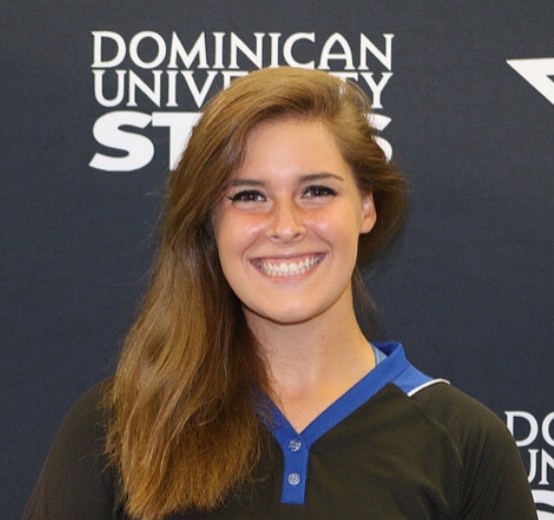 Michele Behrens is an arts and culture reporter, theater critic and fictional writer. She has previously reported and contributed news articles, arts/culture/music reviews, interviews and editorial content to Chicago Woman Magazine. When she's not freelancing, Michele often rereads her Harry Potter books, writes fiction, paints landscapes and obsesses over coffee.