Chicago, as an entity, is frequently asked to reason with and work through issues with the state government. The current administration has seen a lot of criticism on this front, especially when it relates to where it chooses to get along with the state and where it chooses to agree.
When Scapi Radio sat down with Mayoral Candidate Lori Lightfoot last week we made sure to ask her about what Chicago means to the state of Illinois as a whole.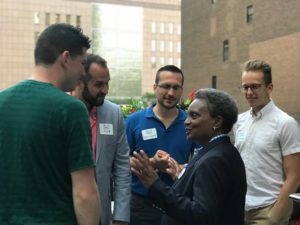 "The mayor of Chicago is critically important to the health and well-being of the entire state," Lightfoot said. "And frankly the region of Chicago is the economic engine for Illinois economic engine for the upper Midwest. And so a mayor that has that understanding and vision and can work cooperatively with other elected officials and other leaders of a community and a region in a state is critically important."
Lightfoot has kept this pulse throughout the last year, especially as we prepared for March's primary elections throughout the city and state.
"We don't have [a city and state government relationship] now. How do we know that?" Lightfoot said. "Think about the last election cycle through that ended on March 20th. Not a single person running for office asked for Mayor Rahm Emanuel's endorsement. Not a single one had him campaign with him. What does that say?"
For someone running for Mayor of Chicago, Lightfoot has spent a considerable amount of time talking with the people that live outside the city as well.
"I have people ask me all the time that live outside of the city, What's the relationship between Rahm Emanuel and (pick the elected official that is in this region,) and I think the answer is basically none," Lightfoot said. "That says a lot about where we are. That kind of regional cooperation is critically important. It's important frankly that the state representatives and senators go to Springfield and represent parts of Chicago understand what our needs are now."
Chicago is in a unique situation in comparison to other major cities mainly because the local governments here are so robust. An effective mayor not only has to balance the alderpeople on city council, but advocate for the needs of the city's people with Illinois' 2 Senate members and 18 House Representatives.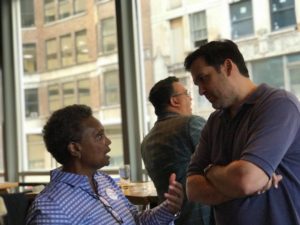 "Of course they understand it to some degree because they are representatives, but the city has an agenda in Springfield every year, every session," Lightfoot said. "The city has specific needs that it needs to get from state government. And you can't advance and advocate for that if you don't have relationships with people. So I think that's an important part of the question now."
It's not just the reality of getting along with the state government that drives Lightfoot in this way, she, like many Chicagoans, has the lived experience of bridging the rural and urban lived experience.
My life experience growing up in a small town living in a family that struggled financially that live paycheck to paycheck and that really understood that hard choices have to be made about which bills you can pay versus which bills you have to pay," Lightfoot said. "I lived that life."
For every tension between city and state, Lightfoot sees the pitting of low-income citizen against low-income citizen, and hopes to be a part of bridging that experience to work toward a brighter future.
"When I see people in the city struggling with their day to day existence I know it because I experienced it myself," Lightfoot said. "And so I bring that empathy and that real-life experience to the task of governing to thinking about the best ways in which we can engage people in a constructive conversation about their future to help them write that future."
This is the third in a three-part series of articles from our interview with Lori Lightfoot for Scapi Radio, which you can hear here. You can also find out more about her mayoral campaign here.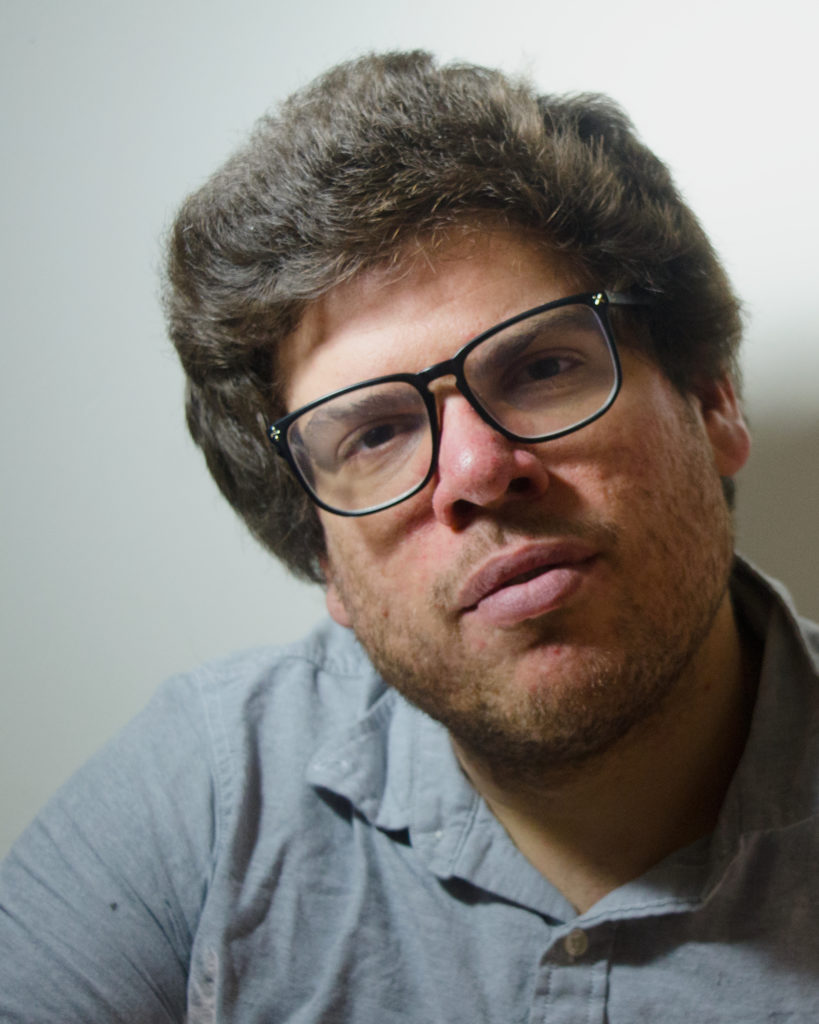 Daniel Johanson (he/him) is a journalist and digital media specialist living in Chicago, Illinois. He serves as Editor-in-Chief at Scapi and in that capacity manages all things content, including writing and editing articles and producing digital content. His most recent work includes the docuseries Heart of a Nation: Tracking Socialism in the Midwest and co-hosting the podcast Scapi Radio. He spends his free time with cats.