Pictured above: Performers from The Fly Honey Show/Photo: Kelaine Photo
I came to The Fly Honey Show eager for a night of femme-powerment. A relative newcomer to the city, I was hyped to see the body-positive, sex-positive, feminist cabaret show everyone I knew told me was a Chicago summer staple—now in its ninth incarnation. As conceived and directed by Erin Kilmurray, The Fly Honey Show makes intersectional representation its calling card, centering disabled, POC, trans, queer and plus-size femmes.
"The hive is mighty!" one of the show's three hosts exclaimed early on.
Indeed, there is undeniable power in how the show mobilizes and orchestrates its inclusive hive of 300+ rotating cast members involved in its month-long takeover at The Den Theatre in Wicker Park. The dancing was amazing and pulled me in: a communal celebration of all bodies, sharing intimate space together. I was swept into the visual power of formation (Beyoncé reference intended: can you name a more famous beehive than Queen Bey's?)—struck by how the coordinated movement of a diverse corps served as a visual metaphor for feminist coalition-building.
Over 20 years ago, Cathy Cohen's landmark queer feminist essay "Punks, Bulldaggers, & Welfare Queens" documented the transformative potential of coalition-building as a way of destabilizing identity politics. "I am suggesting that the process of the process of movement building be rooted not in our shared history or identity but in our shared marginal relationship to dominant power which normalizes, legitimizes, and privileges," Cohen wrote.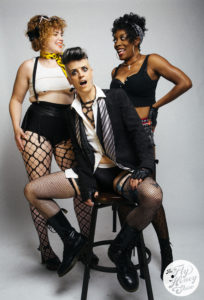 In this case, coalition-building looked like a stage full of femmes of all shapes and sizes, races and sexualities topless—save for pasties—rocking their bodies. Watching the full ensemble shaking their booty in-synch, I thought of an insight on catwalks from scholar Madison Moore's recent book Fabulous: "When brought out of a commercial context and used solely for performance purposes, the catwalk is nearly always about self-assertion, creativity, ownership, and fierceness."  I could only imagine how empowering the dance must have felt for participators—just watching, I shared their joy vicariously. The show's co-curator Bindu Poroori, of Salonathon fame, emphasized that The Fly Honey Show "foments environments of celebration, of earnest love, of mutual caretaking and accountability, and of silly & brave & give-no-fucks artmaking."
Unfortunately, I found the show's writing didn't live up to the dancing. The hosts were energetic and enthusiastic but could have packed more nuance to give the show more urgent punch. Singsong rhymes like "We've got lessons to learn & systems to burn" and cutesy bee puns felt insufficient as a way of framing what was happening onstage. I wanted to be more challenged. Their ground rules went a long way in establishing the tone of the space—most importantly, no touch without consent—but even explicit intentions can't guarantee a safe space in a temporary community, especially for outsiders. The hosts' stated goal of "making revolution irresistible" was a point best made in the movement of ensembles onstage.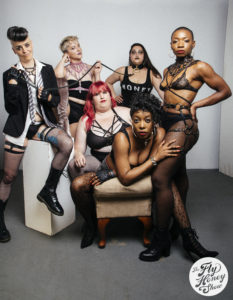 One particularly troubling segment came towards the top of act two, when Reverend Butts delivered a long sermon preaching to men to be aware of how much space they take up. This was a well-intended but misguided call-in, since his message to take a step back took up a lot of space in the show. The situational irony of giving a self-identified straight cis man the mic for so long was a curatorial misstep, but also a source of discomfort for me as the cis dudes around me burst into vocal call-and-response engagement with the act. Yet when one of them spilled beer on my tote bag (ruining a few chapbooks and a library book I had on me), he didn't so much as apologize. So I guess the message didn't quite stick. For much of the second half of the cabaret, I found myself feeling diminished and frustrated by the cis male audience members immediately around me, rather than meaningfully engaged with the participatory queer world onstage I was hoping to join in.
Perhaps this incident could account for my short attention, but I found myself exhausted by the show's length. Turns out there is, for me, such a thing as too much of a sweet thing. I'm all for women and femmes unapologetically taking up space, but a nearly three-hour show with a 10 PM start time might be too much to ask for on a weeknight. With over twenty acts, eventually, the whole production started to sag too long. The show's spirit of inclusion reached too far—in the act of keeping as many people involved as possible, it became too sprawling for my taste. It didn't help that transitions were over-reliant on blackouts (though I acknowledge they were relatively efficient considering the many moving parts of the production, including the rotating ensemble and featured acts). By the time intermission rolled around, it was already nearly midnight.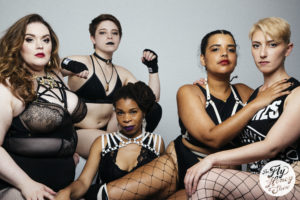 All in all, I left the show fatigued and somewhat disappointed. Maybe I had set my expectations too high. As much as I'd love to laud this production whose values are totally on the same page as my own as a disabled, queer, non-binary artist, I found myself grappling with the show's missteps and left on the outside, despite the show's intended inclusive spirit. It's painful to critique a feminist show, but I do so out of love for the movement and a desire for more nuance.
If the spirit of a sprawling, organic celebration of femme and queerness calls to you, I'd recommend coming to join the party. The revolution may not come overnight, but if we build a hive now, then we might pollinate seeds for change.
The Fly Honey Show runs until September 8 at The Den Theatre, 1331 North Milwaukee Avenue. Showtimes are Friday through Sunday nights at 10:00 PM, with doors at 9:30 PM. Tickets and more information about featured performance acts are available theflyhoneyshow.com.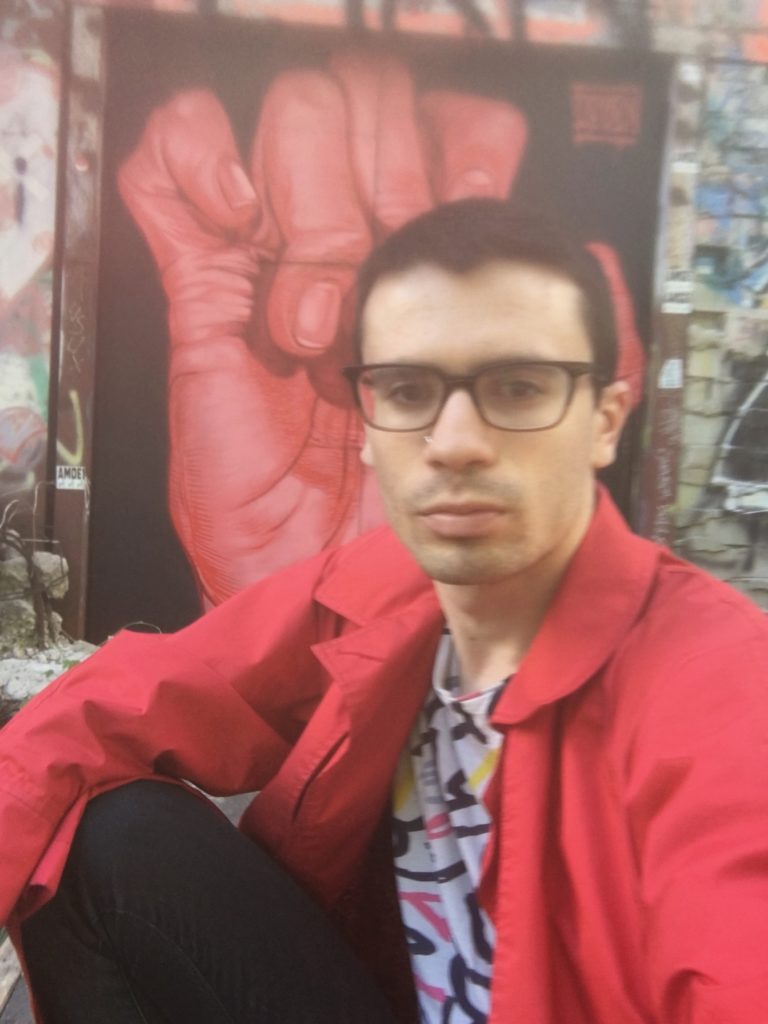 Noa/h Fields (they/them/theirs) is a genderqueer poet and performance artist from the West Side. They have written for Anomaly/Drunken Boat, Telekom Electronic Beats, and Bluestockings Magazine, among other online publications. Their first poetry book WITH is out from Ghost City Press. They are fond of techno and avocados.