Pictured above: Still from Counter Balance: An Evening of Integrated Dance/Photo: Access Living

Our DIY theater and performance recommendations for the month of September:
You & Me
Filament Theatre, 4041 North Milwaukee Avenue

Chicago actor, improviser, and director Michael Patrick Thornton brings back his hit improv show

You & Me,

a two-person, entirely improvised, no suggestion-inspired set featuring Thornton and a different guest artist each week.

This performance runs through September 15.
I Have The High Ground! A Star Wars Prequel Parody
3914 North Clark Street

Join Professor George Lucas, PhD himself in this parody retelling of Star Wars III: Revenge of the Sith. Encounter epic lightsaber battles, feminist defenses of Padmé Amidala, a surprise guest who finds your lack of faith disturbing, and much, much more! All Star Wars fandom cosplay encouraged!

This performance takes place on September 1.

I Killed the Cow
Chicago Fringe Festival at The Playhouse at Jefferson Park, 4766 North Milwaukee Avenue (at Lawrence)

I Killed The Cow

tells the story of one woman reflecting on the moments that shaped her most: awkward first sexual encounters, rehearsing mortifying phone calls, and tuning in to doctrinal lectures on veganism. She realizes, however, that the consequences of one particular moment-her assault-have been long-repressed. Through conversations with the audience and Mother Cheetah, she resolves to no longer shy away from what has happened. She must face this moment head-on.

This performance takes place on September 1.
The Swing of the Sea
The Neighborhood at First Ascent Uptown 4718 North Broadway Avenue

Boots is a girl who wears rain boots even when it's not raining. Eggs is the type of boy whose shoes somehow end up tied together more often than you would think. When their close friend, Peter, tragically dies, Boots and Eggs are sent tumbling through an unfamiliar world of memory, dreams, magic, imagination, loss, and need. The Swing of the Sea is a play about growing old without aging & examines the way fantasy and memory converge when we lose someone we love.

This performance occurs September 1-3.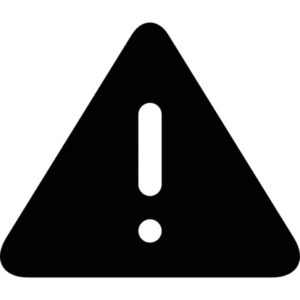 Scraps
New American Folk Theatre at the Den Theatre (2A), 1333 North Milwaukee Avenue

Follow Scraps on her journey of self-discovery and her effort to shed herself of the patchwork quilt that she is made of in order to become a more "normal" person. Using the setting of America's first fairy tale, this play explores racial and gender identity, and the myriad of people that make up the patchwork of this country.

Scraps

explores our capacity to love and our need to find intimacy through trust and friendship.

This performance opens September 1.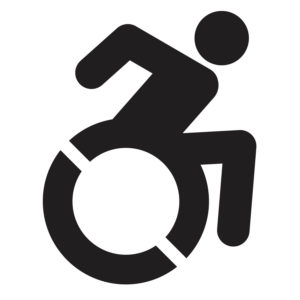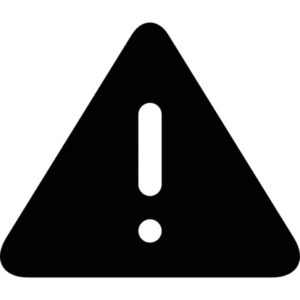 Improvised Dungeons and Dragons
Out on a Whim at Otherworld Theatre Company, 3914 North Clark Street

Out On A Whim brings classic tabletop RPGs to life in this 90-minute improvised show! Each week, the audience selects a core cast of adventurers to embark on an epic quest guided by a guest Dungeon Master! Watch as our heroes endure triumph and tragedy, romance and revenge, all while reckoning with the whims of the almighty D20!

This is a recurring/weekly performance; the next performance occurs September 2.

Living Architecture
Art Design Chicago at 6018NORTH, 6018 North Kenmore Avenue

Living Architecture is a large-scale, multidisciplinary exhibition, with public programming including performances, tours, workshops, and conversational dinners that highlight the influence and impact of immigrant artists on Chicago. The exhibition responds to the current political climate to highlight how Chicago was built with immigrant labor, particularly in the arts, and is continuously shaped today by exemplary immigrant artists. With over 50 contemporary artists, Living Architecture illustrates a living and evolving legacy between past and present Chicago immigrants' work in art and design.

This performance takes place on September 3.

Makespace
Makespace at Packback Space,601 South La Salle Street

Makespace is a community of creators dedicated to sharing and experiencing art, ideas, and curiosity. A monthly artist showcase night that brings out 5-6 up and coming Chicago artists in an intimate setting.

This recurring event takes place on September 4.

Westside Wednesdays at the bLumen
SAIC at the Home Square and AMFM at pin 3517 West Arthington Street

AMFM has partnered with the School of the Art Institute (SAIC) in Homan Square again to present Westside Wednesdays, a free outdoor performance series and open mic with westside and Homan Square residents, food & art featuring DJ Stepchild, hosted by W.ill. The series is intended to engage the Homan Square and West Side community with artists and art programming with SAIC to build and strengthen ties between the school and the community, to foster self expression and artist building, negate stereotypes, and break bread together.

This recurring event occurs on September 5.

Crime and Punishment
Shattered Globe Theatre at Theater Wit, 1229 West Belmont Avenue

One of the great stories of world literature comes to life in this fresh, theatrical adaptation featuring an ensemble of eleven actors as chorus and conscience. As Raskolnikov plays a dangerous cat and mouse game with a mercurial investigating magistrate, a psychological thriller unspools and probes how far humanity might go when driven by disillusionment and whether any crime can be justified by a higher purpose.  

This performance opens September 6.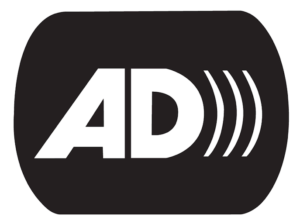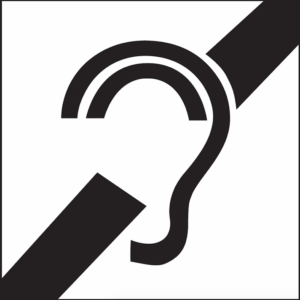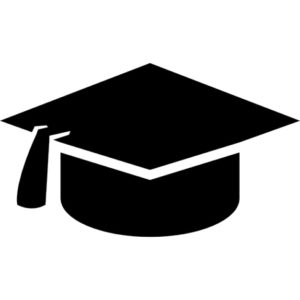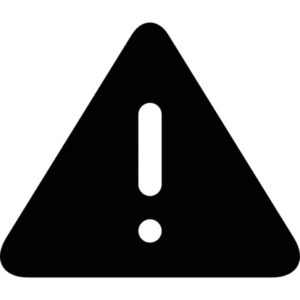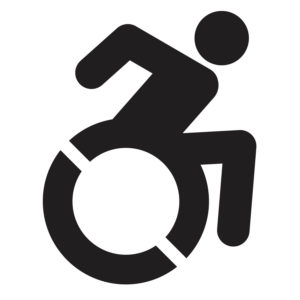 God of Vengeance
Victory Gardens Theater, 2433 North Lincoln Avenue

Victory Gardens Theater is proud to host a free staged reading of God of Vengeance directed by David Chack, Producing Artistic Director of ShPIeL Performing Identity and on faculty at The Theatre School at DePaul University. Written in 1907, God of Vengeance tells the story of a Jewish brothel owner determined to solidify his family's piousness by securing an honorable and godly husband for his daughter. Unbeknownst to him, she has fallen in love with one of the prostitutes from the brothel, a woman. God of Vengeance was groundbreaking in its exploration of controversial themes of the time, from homosexuality to religious zealotry. On its premiere in New York, the cast was immediately arrested for obscenity and indecency. This event marked a momentous turning point for art in the United States, broaching ideas of representation, censorship, and love.

This reading takes place on September 6.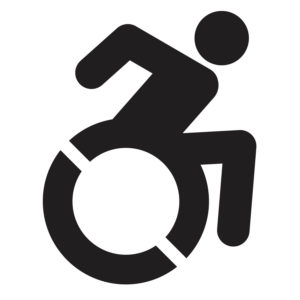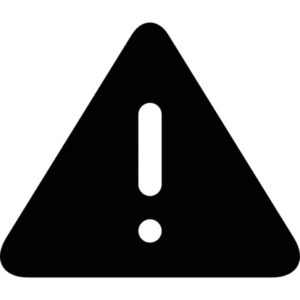 Grandma's House Poetry Show feat. Mohawk Johnson
Kibbitznest Books, Brews & Blarney, 2212 North Clybourn Avenue

Grandma's House is a poetry show and open mic tucked in a corner of Kibbitznest Books, Brews & Blarney. Hosted by Chicago poet and self-proclaimed Grandma, Caroline M. Watson, Grandma's House is Chicago's coziest poetry show. Come on out to perform some of your work or to watch our featured poet. It's just like being in your Grandma's living room, only with less mothballs and more earth-shattering poetry.

This event occurs on September 6.

Spring Awakening
Blank Theatre at The Frontier, 1106 West Thorndale Avenue

Spring Awakening

is a contemporary rock musical based on the classic German play by Frank Wedekind, following the struggles of German teenagers in the 1890's trying to find their voices in a socially conservative world.

This performance opens September 6.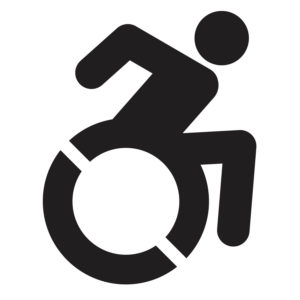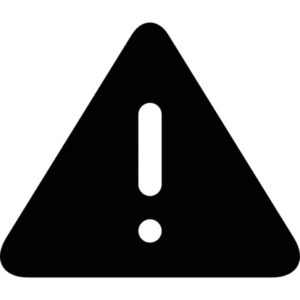 Arms and the Man
City Lit Theater (inside Edgewater Presbyterian Church), 1020 West Bryn Mawr Avenue

Bluntschli, a Swiss soldier fonder of chocolates than of bullets, hides in the bedroom of Bulgarian heiress Raina while escaping from battle—a development that disturbs her fiancé Sergius, a swaggering cavalry-officer from the other side. First produced in 1894, this comedy was one of Shaw's first popular successes in a career that produced more than 60 plays. Shaw called it "an anti-romantic comedy."

This performance opens September 7.
The Goat, or Who is Sylvia?
Interrobang Theatre Project at Rivendell Theatre, 5779 North Ridge Avenue

Martin is an accomplished architect living the American dream. He has a loving wife, a devoted son, and an acclaimed career. But an explosive revelation threatens to destroy everything he has built, and forces Martin to reconcile the man the world has come to know with the man that he has come to be. Shocking theatregoers when it first premiered, The Goat deftly lambastes liberal acceptance, fidelity and family as one man painfully traverses the ultimate taboo.

This performance opens September 7.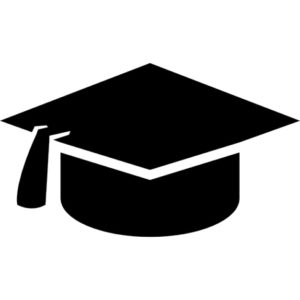 Make Me Laugh and Win My Money
The Storefront at Flat Iron Arts Building (third floor), 1579 North Milwaukee Avenue

Make Me Laugh and Win My Money

returns to The Storefront for a monthly showcase of the live game show thrilling audiences! Comics try to make Tom Simmons laugh. If they do, Tom gives them 20 bucks.

This performance takes place on September 7.

Meet Juan(ito) Doe
Free Street Theater at 4346 South Ashland Avenue

WE'RE BACK! After two extensions of PACKED houses, Meet Juan(ito) reopens in Back of the Yards for a 6-week engagement. If you didn't get to experience this show, here is your chance! And if you have, TELL A FRIEND!

The last return performance takes place on September 7.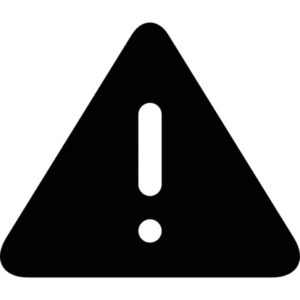 Breaking Grounds Performance Series
Ground Rhythm Dance Project at Links Hall, 3111 North Western Avenue

Breaking Grounds Performance Series

is a three-night performance series that encourages artistic perspective, collaboration, and creation for emerging choreographers in the field of dance. Breaking Grounds introduces fresh artwork to audiences that enjoy seeing different perspectives of a shared theme performed in the same space. For three nights, choreographic works will be shown that displays a two-part creative process; one choreographer MAKES a work and their partner choreographer WRECKS their work. Prior to the show, the works will have already been completed for audiences to witness the final products of artistic collaboration.

These performances occur on September 7-9.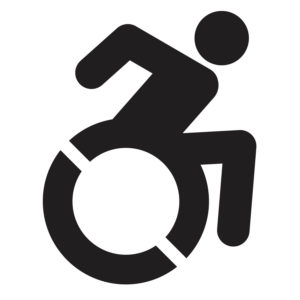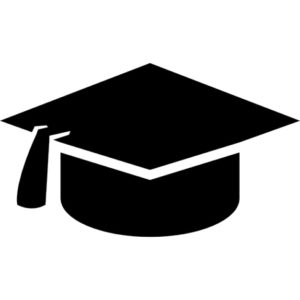 Nick & Zoe
McKaw Theater at 1439 West Jarvis Avenue

It's 3:28 am. The sounds of the city pour into Nick's Manhattan apartment. It's a hot summer night when it feels like the oxygen is being burnt out of the air. What is he even doing here? What is she? Sometimes love swims in your blood and digs into your bones and muscles. It becomes part of you, and you'll do almost anything not to lose it. Both of their lives have been irrevocably changed. The neighbor's jazz is loud. But not loud enough to wash this all away.

This performance occurs on September 7 and September 8.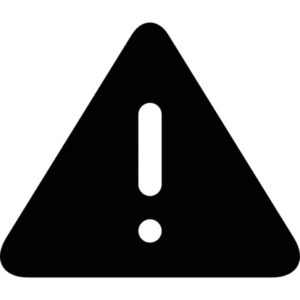 Peacebook
Peacebook

will tour to three park locations on the south & west sides of Chicago: La Follette Park in Austin, Kelvyn Park in Hermosa, Hamilton in Englewood

Peacebook

is a free festival of theater, dance, music and spoken word about peace and peacemaking in Chicago.

This festival takes place on September 7 and September 8.

Counter Balance: An Evening of Integrated Dance
Access Living, Bodies of Work, and MOMENTA at Center on Halsted, Hoover-Leppen Theatre, 3656 North Halsted Avenue

Featuring performances by MOMENTA, Cleveland's Dancing Wheels, and Wannapa P-Eubanks, with special guest performance by Cleveland's Dancing Wheels Company and Israel's Vertigo-Power of Balance and a sneak preview of the short documentary

Counter//Balance

by Anu Rana and B. Rich.

This performance takes place on September 9.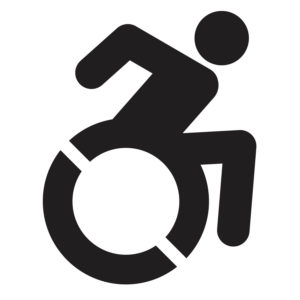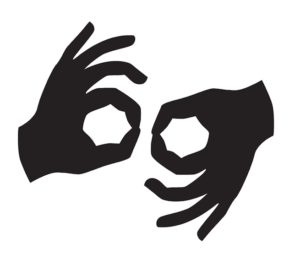 Church of the New Play: Jerico Bleu
Prop Thtr, 3502 North Elston Avenue

Death By Decadence explores hierarchy in gay society. Specific during the 90s Club Kid Movement, and Michael Alig's rise to fame. Based on the book Disco Bloodbath, and the events surrounding the murder of Angel Melendez. Death By Decadence comments on how our ambitions can fuel and destroy us. Church of The New Play is a weekly reading series featuring new work by local Chicago writers, devisers, and text generators of all performance forms. In each session, a new piece is read or presented followed by a talkback tailored to the artists' needs. This is an alternative to a script submission policy in that it gives creators' the space to present their work as it's meant to be experienced: live and out loud.

This reading takes place on September 9.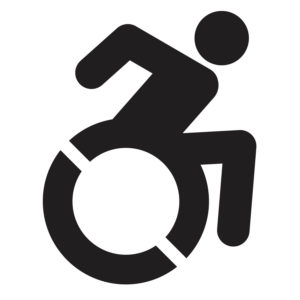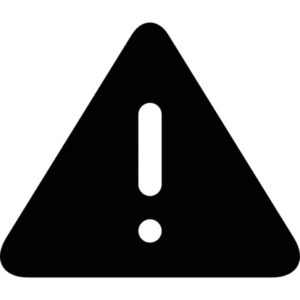 Nasty Brutish & Short: 2 Nasty 2 Brutish
Nasty, Brutish & Short: A Puppet Cabaret at Links Hall, 3111 North Western Avenue

The puppets are back from summer vacation with a vengeance!! The puppet crowds have been gettin 2 crazy, so we're taking over both studios in Links Hall with a lineup that is 2x as nasty, 2x as brutish, and about the same length as usual. Join us at Links on September 10th for a total puppet takeover!

This performance occurs on September 10.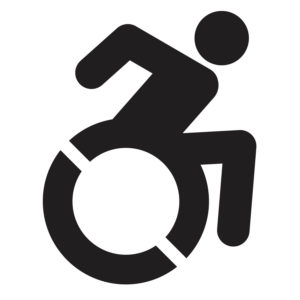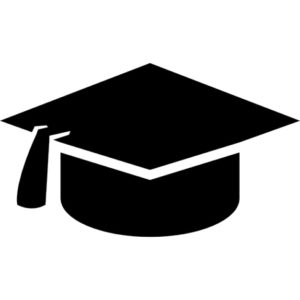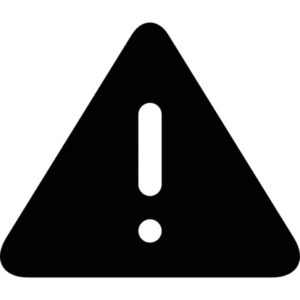 Other People's Poems
Other People's Poems at Uncharted Books, 2620 North Milwaukee Avenue

Come out to Uncharted Books for OPP! We will recite poems from memory and tip a glass to the summer days as they slip away et cetera. Three rules for reciting: must be from memory (no paper, nix the phones), must not be your own writing & we absolutely encourage mistakes and stumbling!

This recurring event takes place on September 10.
COMMUNION: An Evening of Magic
Brett Schneider at The Den Theatre's Upstairs Mainstage, 1331 North Milwaukee Avenue

Have you ever wished you could know what someone else is thinking? What if you could?

COMMUNION: An Evening of Magic

is a 70-minute performance that blurs the line between magician and spectator, and explores how illusion can create true human connection. Highly interactive and unconventional, COMMUNION blends world-class magic, sleight of hand, and psychological suggestion with live participation from the audience.

This performance opens September 13.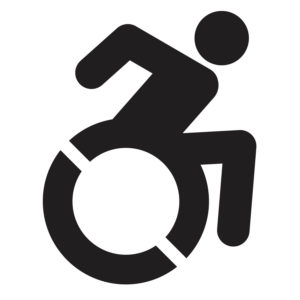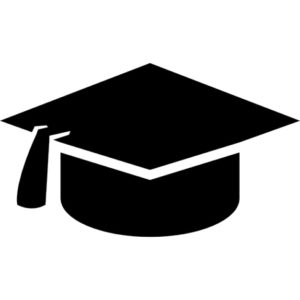 Nox Arca: An Evening of One Acts
Nox Arca Theatre 4001 North Ravenswood Avenue  #405

Join Death & Pretzels, Reutan Collective and A Dead Whale Productions for an evening of one-act plays.

These performances open on September 13.
I Want a Banana & Other Desperate Love Stories and Cracked: Surviving My Life
Robert Miles at Prop Thtr, 3502 North Elston Ave. Chicago

Long-time performer Roberta Miles chronicles her quest for mental and physical health with brutally hilarious candor. Her award-winning autobiographical monologues touch on growing up in Chicago in the 70's and her life's indiscretions and romantic regrets. Now, in a remount of both her popular one-woman shows, Miles promises to serve up something wicked and delicious: melted brie on a roasted rosemary cracker with a garnish of steamy truth, if you will.

I Want A Banana

opens on September 14 and

Cracked: Surviving My Life

opens on September 15.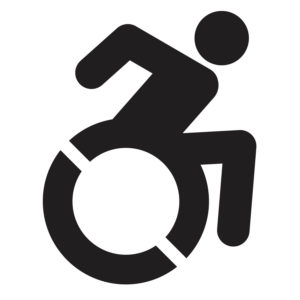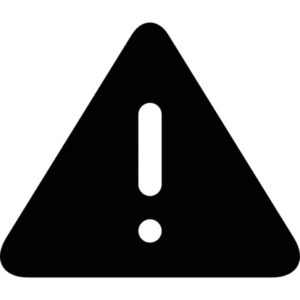 Salonathon CPL Summer Residency Showcase
Salonathon at Reva and David Logan Center for the Arts, 915 East 60th Street

Salonathon is thrilled to invite you to view the magnificent & ambitious works-in-progress by our 2018 Salonathon Chicago Performance Lab Summer Residents, Caroline Rau, Ishi Metkar, and Michelle J. Rodriguez.

This performance takes place on September 14 and September 15.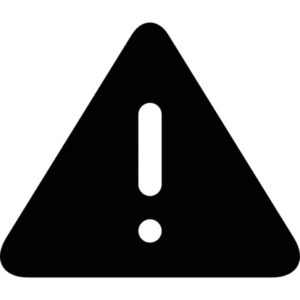 Odessa by Michaela Heidemann
The Right Brain project at Otherworld Theatre Company, 3914 North Clark Street

Set in the catacombs beneath Odessa, Ukraine (a seemingly endless network of underground tunnels): our story centers around Andrew, an American journalist, and Dariya, a Ukrainian scammer. Andrew is drugged and left for dead in the tunnels by Dariya and her cohorts…but Dariya returns for him. As they attempt to escape the underground labyrinth together, they become more and more lost, and the catacombs appear to have a mind of their own.

This performance opens September 15.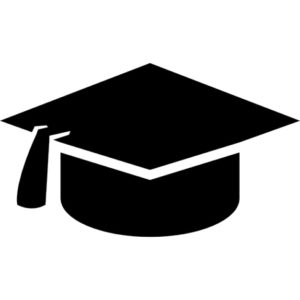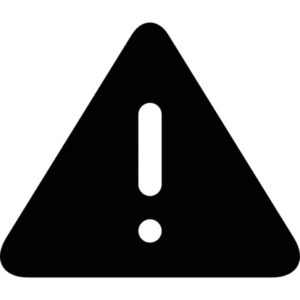 Papelitos Guardados/Paper Memories
Free Street Theater at 1419 West Blackhawk Street

From knitting circles to backyard barbecues, Chicago is full of stories – and secrets. Every neighborhood has its history-keepers: the ones who know the whole story, the ones who remember what really happened, the ones who can tell you what's really going on. In Papelitos Guardados/Paper Memories, people from neighborhoods more often narrated by outside players than the residents themselves invite audiences to share in one-night only performances about the ways their communities are changing – and what people are doing to keep their histories alive.

These public performances run through September 15.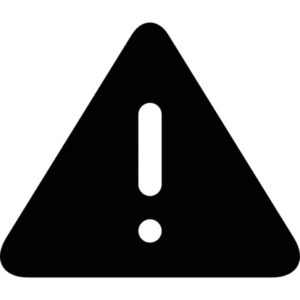 Trans Art Is Live Performances
Chicago Therapy Collective, 5247 North Clark Street

Join us Sat Sept 15 for Trans Art Is Live Performances. This outdoor event marks the midpoint in our Trans Art Is gallery exhibit Sept 1 – Sept 30, and features our live performance portion of the Trans Art Is exhibit. Due to capacity concerns for the Sept 1 opening event, wishing to host a culminating event for Andersonville Arts Week, and understanding the value of street-based trans visibility, we've decided to separate the live performances portion of Trans Art Is and create this unique event.

This performance takes place on September 15.

Bellow: Gathering, Claiming
Links Hall, 3111 North Western Avenue

Bellow: Gathering, Claiming…robustly examines the intersections of identity, agency, and past existences that unshakably influence our present and future being. Audiences are invited to become part of this journey as they witness exquisite, yet jarring navigation of individualized and intersecting journeys. Performed by Marceia L. Scruggs & Noelle Awadallah.

This performance occurs on September 16.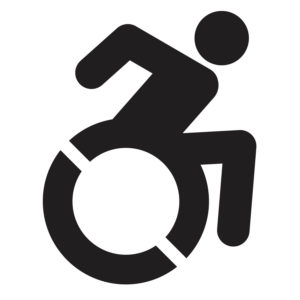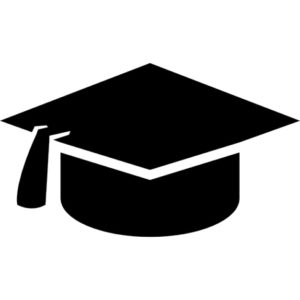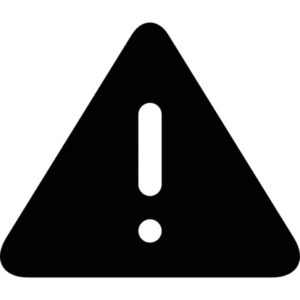 Unreal: a fiction-focused, experimental open mic
UNREAL at Lincoln Hall + Schubas, 3159 North Southport Avenue

What is UNREAL? We're a reading/performance event devoted exclusively to fictional narratives and innovation in form. We encourage the sharing of all kinds of work, so long as it's entirely untrue: microfiction, a selection from a novel, character monologues, comics, as-yet-unnamed experimental and hybrid forms, whatever you can dream up. If you've got a mode of performing a part of your narrative in 7 minutes or less, we want to experience it. If your piece includes additional audio/visual components, be sure to let us know when signing up so that we can accommodate.

This recurring performance takes place on September 18.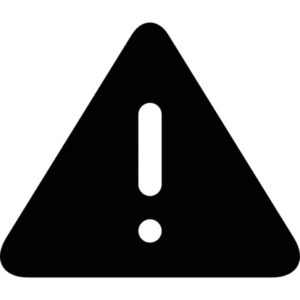 Las Locas Comedy Presents: The Pilsen Show!
Sonal Aggarwal, Las Locas Comedy, and Cultura en Pilsen at La Catrina Cafe, 1011 West 18th Street

It's almost the end of summer! Come on out and enjoy an evening of Latina/Latinx comedians – and our favorite honorary locas!

This recurring showcase occurs on September 22.

Oxy, Ohio
McKaw Theater, 1439 West Jarvis Avenue

Welcome to Dayton, Ohio, America's 2016 drug overdose capital. Mary works the night shift at a retirement home; her drop-out daughter, Becky, works the night shift at Super 8; new acquaintance Tom has worked every conceivable job for his entire life; and they all "work" Dr. Wilmington, their favorite physician. But something isn't working. They are all caught up in the mass casualty opioid death march that now seems as permanent as Ohio's gray skies, crumbling concrete, lonely nights, and dead-end jobs. Welcome to the Midwest. Pick your poison.

This performance occurs on September 23.
Artemisia Fall Festival 2018
Artemisia Theatre at The Edge Theater, 5451 North Broadway Avenue

Six directors and 30 actors from the Chicago theatre community will collaborate to create staged readings of six new feminist plays. Founding Artistic Director Julie Proudfoot and Literary Manager Sharai Bohannon have curated the festival from submissions solicited from writers, agents and literary managers across the US with whom the company has had working professional relationships. One play from the six to be performed will be chosen for further development by Artemisia Artistic Director Proudfoot, who will work closely with the playwright over the next two years to develop their feminist story for a full production in Chicago.

This festival takes places September 24-26 and October 1-3.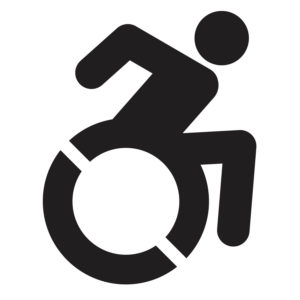 HOMOS, or Everyone in America
Pride Arts Center at 4139 North Broadway Street, Chicago, Illinois 60613

"Love is love" – but is navigating it any less complicated today? What does it mean to be in a committed relationship? Is monogamy just monotony? Told through interweaving glimpses into the life of an everyday couple unexpectedly confronted by a vicious crime, HOMOS, OR EVERYONE IN AMERICA is a fearless, funny, heart-on-its-sleeve examination of the moments that can bring two people together – or pull them apart.

This performance runs through September 30.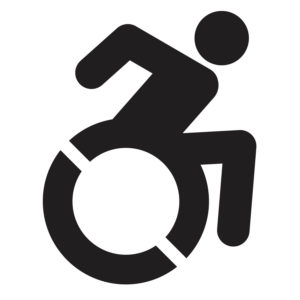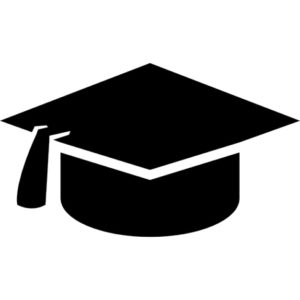 The Shit Hole
This is a moving variety show that showcases 25-30 constantly changing performers at each of the productions, each doing 4-minute sets. If sensitive content is included in a set, the performers provide a trigger warning before their set. Because the show moves around to different locations, wheelchair accessibility is not guaranteed.

There are typically one to three shows per week. Message

shitholeinfo@gmail.com

for details.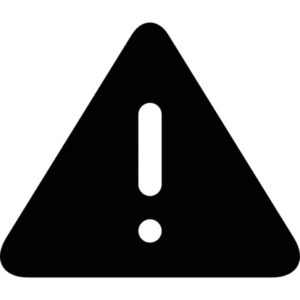 If you would like to be featured in future Scapi upcoming monthly productions lists, please email and/or add DIY Theater and Performance Editor Danielle Levsky at danielle.levsky@gmail.com to your distribution list and send along the accessibility options that are available in your theatrical or performance art show.
---
Key to our Symbols for Accessibility:
Wheelchair Accessibility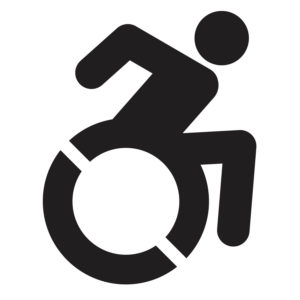 Audio Description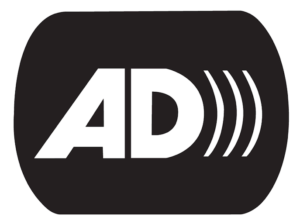 Closed Captioning (CC)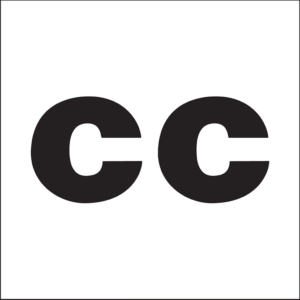 Opened Captioning (OC)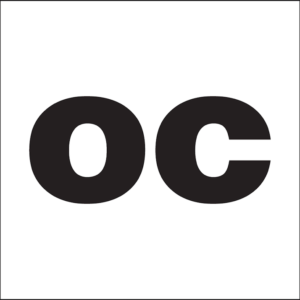 Assistive Listening Systems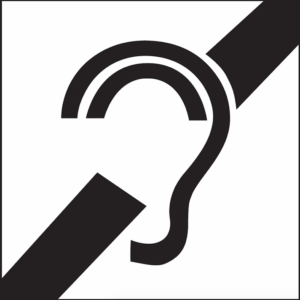 Sign Language Interpretation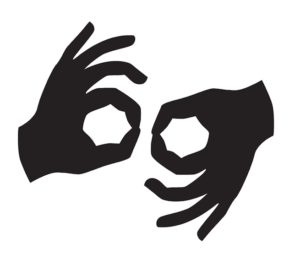 Accessible Print (18 pt. or Larger)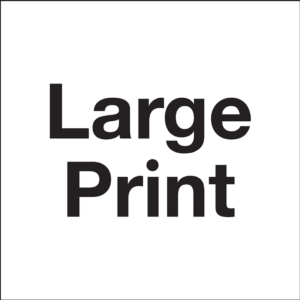 Pay Accessible – Pay What You Can 

Pay Accessible – Free Tickets Available 

Pay Accessible – Discounted Pricing (Student, Industry, Senior, etc.)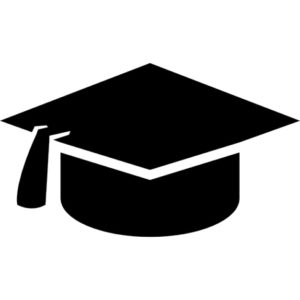 Trigger Warning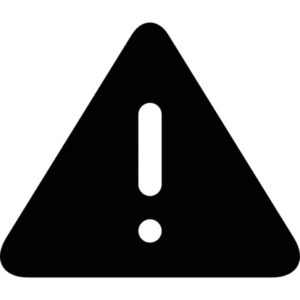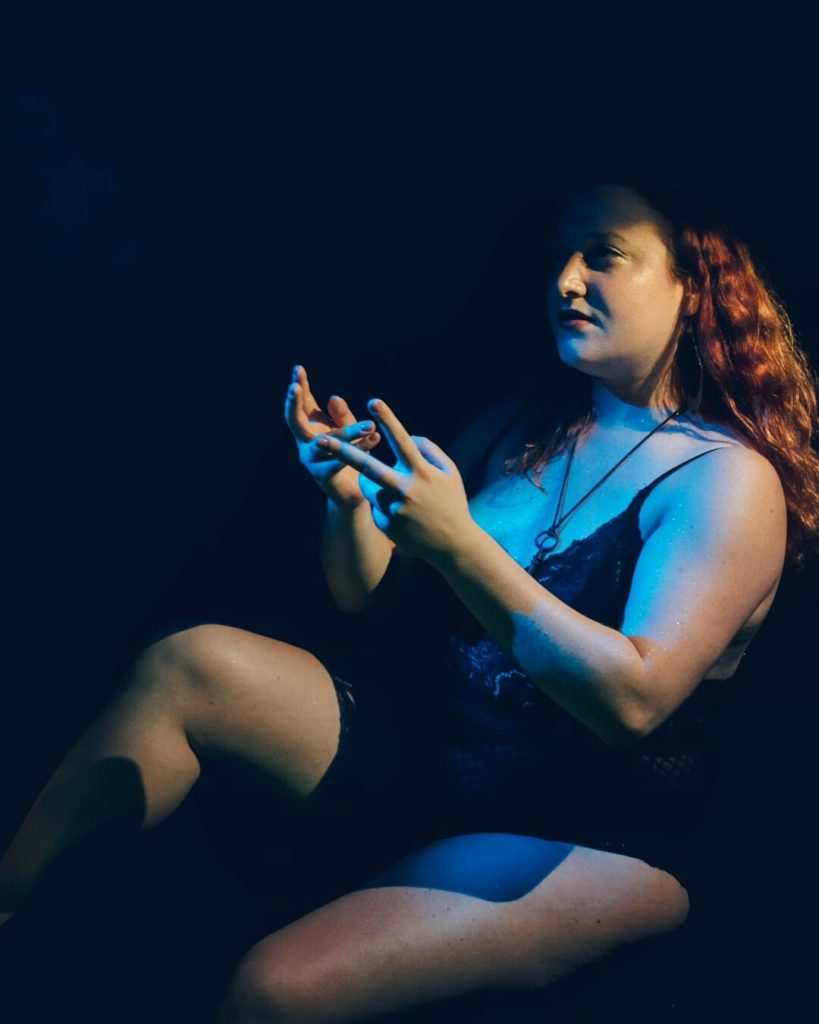 Danielle Levsky (she/her/hers) is the Theater Editor of Scapi Magazine. She is a feminist, Jew, poet, essayist, performance artist, and instructional designer. In addition to her work at Scapi, she has covered community news, arts reviews, lifestyle editorials, and cultural events for several publications. Between February 2018-2019, she completed a fellowship where she wrote a collection of community-engaged essays about her identity and heritage. She also writes typewriter poems on demand with Poems While You Wait. Follow her on her poetry Instagram to read some works in progress.