Pictured above: Melchior (Jeremiah Alsop) and Wendla (Haley Bolithon) in Blank Theatre Company's production of Spring Awakening/Photo: Blank Theatre Company
Editor's Note: This is an expression by Danielle Levsky in response to Blank Theatre Company's Spring Awakening in a time capsule form; it is followed by information about the work and process.
CW: Mentions of sexual abuse, depression, suicide
Spring Awakening debuted off-broadway in 2006, music by Duncan Sheik and a book and lyrics by Steven Sater. The original broadway cast included Jonathan Groff, Lea Michele, John Gallagher, Jr. and more. I had heard the original cast recording and desperately wanted to witness this story; my parents took me to see the show, as a surprise, while we visited family in New York City. I was 13 years old at the time.
When I learned that Chicago's newest non-equity storefront theater company was putting on this production, I was curious, albeit a bit frightened, to see how this story had aged over the years. How the different experiences of women, womyn+, LGBTQIA+ and individuals living with depression and suicide would influence the staging and telling of this story. I am 25 years old now.
・・・
Awful sweet to be a little butterfly… I don't do sadness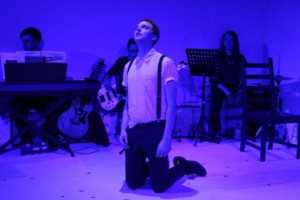 Don't Do Sadness/Blue Wind reminds me most of the despair and anger I felt within myself. I turned thirteen at the end of seventh grade; that was the first dark time of my life. Junior high school was isolating; I experienced growing apart from friends for the first time in my life and found solace within online writing communities. Over the course of that year, the disconnectedness from my family grew as I rolled around in the river banks of my changing mind. And my body… my complexion. I remember listening to this soundtrack for the first time and connecting immediately to Moritz, but also to Ilse.
With its heartache, with its sorrow, winter wind sings and it cries…
I didn't know Ilse's story, but I heard enough through the music. At this point in my life, I couldn't quite understand why men scared me so much. Why I tensed up in a room alone with a man, or how hearing stories of another woman's abuse shook me to the core. I think I wonder if I was too young to comprehend myself and my experiences in relation to the stories of the women in Spring Awakening.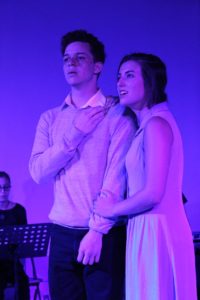 And then, I saw the show, nestled between both of my parents. I vividly remember how uncomfortable I was when Hanschen was masturbating, although my parents have always been very open about sex, in general, and didn't feel embarrassed themselves. I also remember how I instinctively clutched onto my mother when Melchior struck Wendla, Martha and Ilse sang of their abusive fathers and Melchior coaxed Wendla into having sex with him. I remember how frozen and numb I was when, in the original production, she laid under him submissively.
So much of the music in this production captured the ache and anxiety I experienced at thirteen years old, but the performance itself had so much more sadness. I felt helpless and frightened throughout so much of this production, but I couldn't quite understand why. When my mom asked me what I thought of the show afterward, I think both her and I couldn't find the words to say.
Awful sweet to be a little butterfly… Like sadness, you just sail away
I will be honest, a lot of what I felt and experienced in 2006 at the Broadway debut drifted from my mind; namely, the fear, the numbness, the melancholy. I remembered the beauty and effect of the music, but a lot of the pain and trauma of the story were blocked off from my mind.
Over the past 12 or 13 years I have confronted my trauma and my pain in small doses, especially as new experiences contributed to learning about myself, feminism, sexism, misogyny and gaslighting. But somehow, I forgot exactly how I felt in those moments, at age 13, sitting helplessly at the site of a sexually submissive young girl.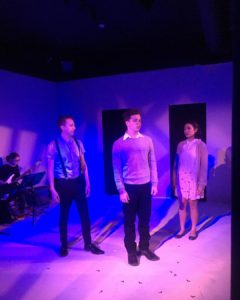 In the first half of Blank Theatre's production, I found myself focusing less on the children and more on their parents and teachers. I could no longer fully connect to Moritz's depression and anxiety or to Ilse's melancholy, but I felt my chest grow hot at every pathetic utterance of the adult characters. I thought it fitting that all the different parents and teachers were played by the same man and woman throughout the show. And I clearly saw the cause and effect relationship between the adults' words and actions towards the adolescent characters, and how that led each of them to their own conclusions. I also witnessed how mothers feared their husbands enough to not react to the abuse of their children, and my heart hurt for them.
Blue wind gets so pained, blowing through the thick corn, through the bails of hay…
Masturbating Hanschen no longer made me feel awkward or nervous. Consensual sexual experience, in general, no longer makes me feel awkward. I gripped my seat in preparation for the sex scene between Melchior and Wendla, but was surprised and even calm with both of their consent, and that the directors chose to have them standing against the wall, rather than having Wendla lay submissive on the floor. I did not feel trapped by the scene, as I so clearly understood how trapped I felt watching it at 13.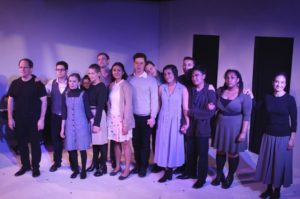 But, I found myself reverting to thoughts of my younger self again as I re-witnessed Melchior striking Wendla, Martha and Ilse singing of their abusive fathers and Moritz being struck by his father. The confusion I felt at my feelings at 13 was no longer present, but the frozenness, the numbness, the fear of men I felt was experienced, and more importantly, understood.
This time, I wondered how and why Melchior agreed to beat Wendla, how he descended into a manic, abusive rage at her and what in his character story had led him to these actions. His guilt, after the fact, felt genuine, but I did not forgive it, just as I do not forgive any abuser in my or my loved ones' lives.
The flower of springs, the world in all the sorrow, at the heart of everything
I don't remember what I felt when hearing and witness the performance of The Song of Purple Summer at age 13, but at the conclusion of Blank Theatre Company's performance, I felt another warmness in my chest. It stemmed from a love and understanding for the mothers, for the teenage women of this story and in the world past the theater doors.
・・・
Blank Theatre Company opened Spring Awakening this past weekend at The Frontier. This well-known, contemporary rock musical is based on a 1891 German play of the same name by Frank Wedekind; both stories are set in late, 19th-century Germany and follow the inner and outer turmoils of German teenagers' sexuality, who are trying to find their place and freedom in a socially conservative world.
Spring Awakening performances occur through September 30 at The Frontier, Jackalope Theatre's rental space at 1106 West Thorndale Avenue. More information can be found here or their website blanktheatrecompany.org.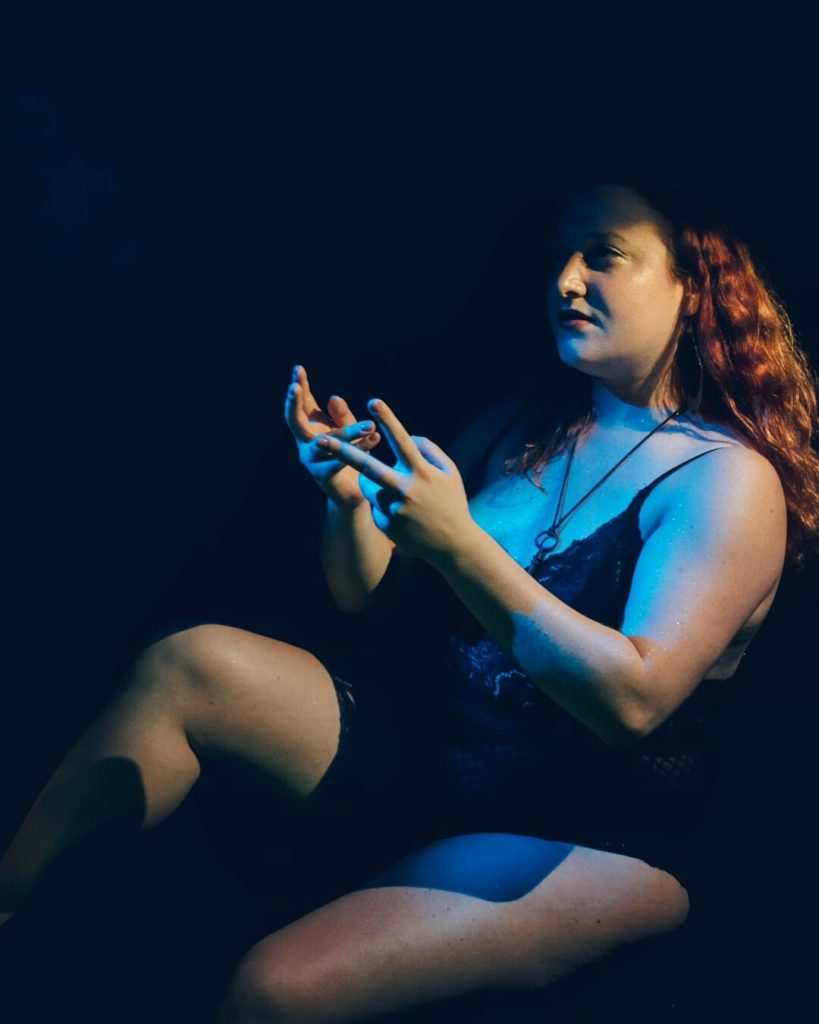 Danielle Levsky (she/her/hers) is the Theater Editor of Scapi Magazine. She is a feminist, Jew, poet, essayist, performance artist, and instructional designer. In addition to her work at Scapi, she has covered community news, arts reviews, lifestyle editorials, and cultural events for several publications. Between February 2018-2019, she completed a fellowship where she wrote a collection of community-engaged essays about her identity and heritage. She also writes typewriter poems on demand with Poems While You Wait. Follow her on her poetry Instagram to read some works in progress.