Photo from the Lift the Ban Coalition Facebook Page
The Lift the Ban coalition is a bloc of community groups that have been leading a two-year campaign against Illinois' ban on rent control. The group is pushing for a repeal of the state's 1997 Rent Control Preemption Act, a law that prohibits municipalities from enacting any form of regulation on residential or commercial rent prices.
The Act established in 1997 reads as follows:
"A unit of local government, as defined in Section 1 of Article VII of the Illinois Constitution, shall not enact, maintain, or enforce an ordinance or resolution that would have the effect of controlling the amount of rent charged for leasing private residential or commercial property."
"Because of the preemption act, it's essentially illegal for any municipality to explore the idea of regulation," said Jawanza Malone, Lift the Ban leader and executive director of the Kenwood Oakland Community Organization. "It just doesn't make sense. The food we eat is regulated; there are environmental protections. Why is it that rent isn't regulated? We're just advocating for economic well-being for all of our communities."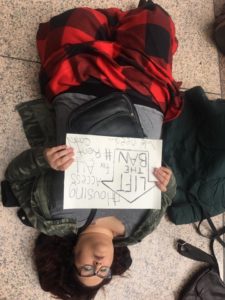 In March, during the primary elections,16,000 voters in 77 precincts across the Third, Fourth, Fifth, Seventh, 12th, 22nd, 25th, 33rd, and 36th Wards were asked either "Should the State of Illinois lift the ban on rent control to address rising rents, unjust evictions, and gentrification in our community?" or "To stop gentrification and rapidly increasing rents in Chicago, do you support the State of Illinois repealing the Rent Control Preemption Act?"
About 75 percent of these citizens voted in favor.
Last year, state rep Will Guzzardi introduced a bill to repeal the law. If it passes, it can open the way for Chicago to craft its own ordinance regulating how much and how fast rent prices can increase.
"This is a very important step in legislative progress on this issue," Guzzardi said regarding the referendum vote. "The real estate lobby is very powerful in Springfield, and in order to overcome that power we need to demonstrate to my colleagues that there's broad popular support for this issue. I think the 16,000 people who voted on this question is a big step in that direction."
According to the Lift the Ban Coalition website, About 1/3 of Chicago households cannot find affordable housing.
The DePaul Institute for Housing Studies reports that low-income areas have the largest gaps between the supply and demand of affordable housing, whose metric suggests that less than 30% of income earmarked for rent defines affordable housing. Above that is rent burdened. Above 50% is extreme rent burdened.
The Depaul Institute report's findings are staggering. Countywide 53 percent of renter households found themselves rent burdened, paying 30 percent or more of their income towards housing in 2015.
The Coalition has also found that wage increases have not kept up with these numbers. According to Smart Assets, From 2013 to 2016, rents on average have increased $500/month in Chicago vs. wages of $125/month.
Democratic gubernatorial nominee J.B. Pritzker has said that he also supports the repeal measure.
All told, The "Lift the Ban" coalition is led by the Kenwood Oakland Community Organization, Lugenia Burns Hope Center, Northside Action for Justice, and Pilsen Alliance. Current membership includes: Action Now Institute, American Indian Center, Autonomous Tenants Union, Chicago Democratic Socialists of America, Coalition for Equitable Community Development, The Community Law Project, Lawyers Committee for Better Housing, Metropolitan Tenants Organization, Northwest Side Housing Center, ONE Northside, People for Community Recovery, SEIU HCII, Somos Logan Square, 33rdWard IPO, 25th Ward IPO, United Working Families, and Westside Health Authority.
You can keep updated on the Lift the Ban Coalition on their website here, or their facebook page here.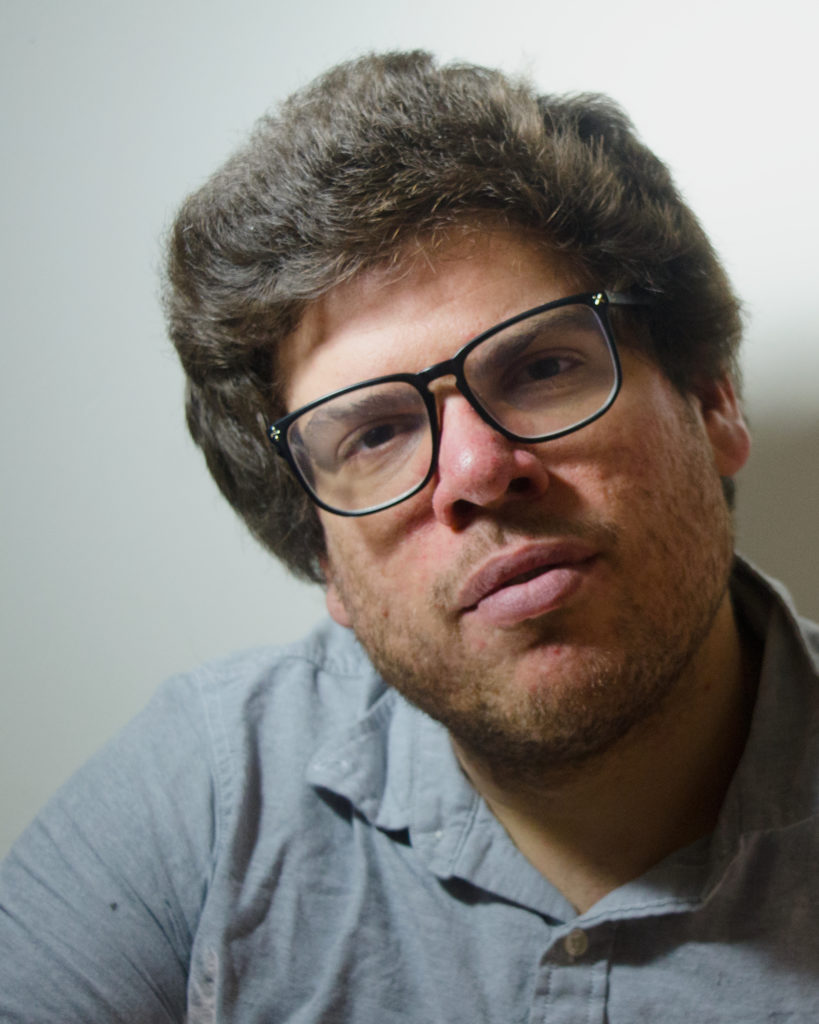 Daniel Johanson (he/him) is a journalist and digital media specialist living in Chicago, Illinois. He serves as Editor-in-Chief at Scapi and in that capacity manages all things content, including writing and editing articles and producing digital content. His most recent work includes the docuseries Heart of a Nation: Tracking Socialism in the Midwest and co-hosting the podcast Scapi Radio. He spends his free time with cats.