Editor's Note: The initially posted article contained incorrect information about the ritual performance Salt Water Women: Remembrance Ritual for the Disappeared. It has been updated to reflect that it was created and performed by Tracie D. Hall, and that AJ McClenon provided framing questions that Hall's ritual could respond to.
Pictured above: Attendees of an exhibit at Rootwork Gallery/Photo: Tracie D. Hall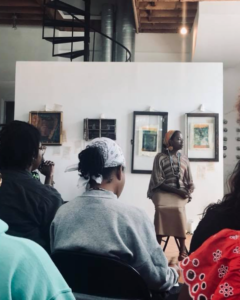 Tracie D. Hall curated all current events at Rootwork Gallery believing the black discursive practice of "call and response" to be foundational to her approach as curator and artist. A culture worker for much of her life and all of her career, Hall is deeply interested in the indigenous cultural and spiritual practices that are preserved and passed on through everyday ritual. She is especially interested in the capacity of temporal or one-time performances to open up and permanently transform public and psychic space.
Rootwork Gallery showcases artistic expression that possesses the themes of healing, reconciliation or the investigation of people, street and indigenous cultures at its core.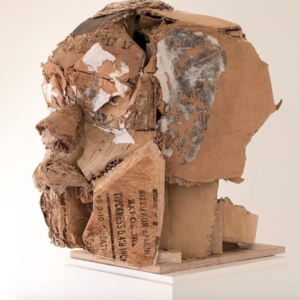 Their latest exhibit in August was entitled Objects in the Midst of other Objects: Black Male Formations and Subjectivities in Hyper-Racial America, which was followed by an artist discussion and after party.
The night featured the artwork of Stephen Flemister and Spencer Paul Hutchinson; they discussed their compelling exhibition reflecting on black male agency. Joining them was an original sound installation by Lional "Brother El" Freeman, who was influenced by Flemister and Hutchinson's work.
With the exhibition Objects in the Midst of Other Objects, Rootwork Gallery explored the simultaneous objectification and subjectivity of black masculinity in the contemporary United States. This reflection coincided with ubiquitous instances of police brutality against black men, and the denial of agency to black men (e.g. NFL players and other professional athletes) who choose to protest. The tension between these actions and reciprocations demands a closer reading of the ways in which Flemister, Hutchinson and their peers, directly and indirectly, create in art.
Previously, before Objects in the Midst of Other Objects, Rootwork had their July exhibit of Salt Water Women: Remembrance Ritual for the Disappeared, which was a ritual performance by Hall. The dance was a response and closing rite to Rootwork's exhibition, A Tender Power: A Black Womanist Visual Manifesto. Hall involved AJ McClenon, who provided framing questions that Hall's ritual could respond to.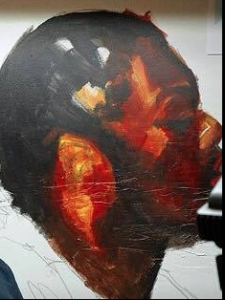 In accompaniment to Hall's installation on the theme, Every Goodbye Ain't Gone, Hall used a string of text messages to gather two-dozen women to perform a roadside ritual in commemoration of the thousands of black women and girls who have been abducted or gone missing across the country and in protest of the national silence that persists around this phenomenon.
McClenon made note that beyond the spiritual, ancestral and energetic connections that are felt among those who are a part of the African diaspora, there are also connections between the missing, who have passed, and the missing, whom remain on this earthly realm.
"In which ways may they carry one another?" McClenon asked.
She also inquired about being deemed as subhuman and being seen as less innocent in a black body.
"For the Black girls and women who have disappeared from a world who doesn't look for them, from a world who sees us as guilty and impure, how can we honor their existence as deserving?" McClenon said. "For Black girls and women who have disappeared and feel responsible in being taken from their lives and not being found, how do we pray to dissolve and release any burdens of guiltiness from them? How can space be held for any unearthings obtained by the disappeared who have passed from this realm? How do we keep grounded and open to listening?"
Throughout the year, Rootwork Gallery showcases different exhibits of these unique cultures for free, allowing the public to come, observe and learn. These exhibits continue to examine all the facets of people, street and indigenous cultures, providing a much-needed space in Chicago for underserved perspectives to be lifted up and amplified.
Rootwork Gallery is located 645 West 18th Street. For more information on Rootwork Gallery and their upcoming free exhibits, please visit their Facebook page at facebook.com/pg/rootworkgallery or contact them at 917-821-3050.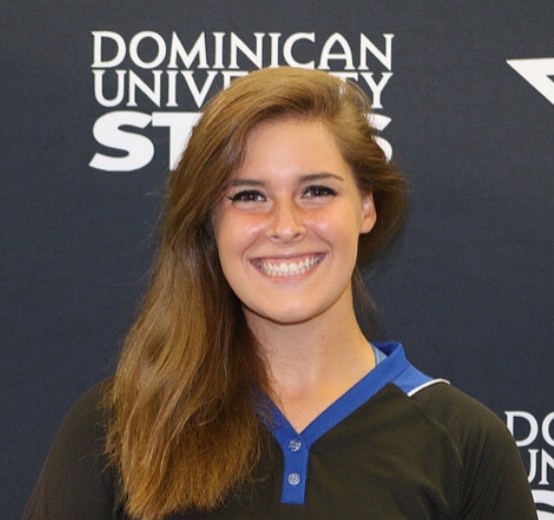 Michele Behrens is an arts and culture reporter, theater critic and fictional writer. She has previously reported and contributed news articles, arts/culture/music reviews, interviews and editorial content to Chicago Woman Magazine. When she's not freelancing, Michele often rereads her Harry Potter books, writes fiction, paints landscapes and obsesses over coffee.