Pictured above: Intersecting Triangles, a tattoo by Logan Square Tattoo in Chicago/Photo: Nick Benz
Editor's Note: Scapi Magazine recognizes that this piece is being written about black womyn by a non-black womyn. We want everyone to feel comfortable with the work that we produce, so we are asking for feedback, questions and responses on this piece; we are very interested in perspectives from black womyn, if you would like to contribute.
・・・
I am not a black womyn
But she is
          F I E R C E, honey!
                                 Flawless
                                                  Allowed to be totally flawed (and not to be erased for being so)
Wrapped in a blanket called her mother's arms: a hisHERtory titled…
femme           queen             goddess
and now…
She seems so familiar
Resonating to my deepest truths
She inspires me to be
                                F I E R C E
                                       Flaweless
                                           Allowed to be totally flawed
I am not a black woman. But have you ever noticed how often queer people gravitate towards [appropriating] black culture, especially femme black culture (Y E S gay white cis-men, this is about you). Marsha P. Johnson (say her name) was a black femme trans woman. She was a sex worker. She walked around New York City with beer cans in her wig, greeting the sun and each stranger passing by with her most vibrant spirit. Pepper Labeija taught the world motherhood in a new world, where a family was who loved you (when the world would not). Watch one episode of RuPaul's Drag Race—our shared culture served capitalistically cleansed. Sanitized. Erased the complexity of intersecting identities.
(((MADONNA DIDN'T INVENT VOGUE, JFC)))
Wrapped in a blanket called her mother's arms: a hisHERstory titled
appropriation
FIERCE. WORK. WERK. WERQ. YAS. SLAY. QUEEN. BYE-FELICIA. OH, YOU BETTER. I CAN'T. IT REALLY DO BE LIKE THAT. SMH. RATCHET. BAE. FLEEK. FINNA. VOGUE! FUCKING VOGUE PEOPLE! OKURRRRRRRRRRRRRRRRR! SHADE. SHADE COMES FROM READING, DARLING. READING. BASIC. FLAWLESS. TURNT. FINNA. THE HOUSE DOWN BOOTS.
You we take away [her words // her voice // her power]
You we make them our O W N
While not listening to her
We think we are honoring her,,, but we are silencing her!
So I have this tattoo right…
It's two triangles
uʍop ǝpᴉsdn
or where the Points Go down
Balanced
on a
Po
in
t
.
I learned once that the ▲triangle▲ is the strongest base
THREE                                POINTS
              IN CONTACT
In the movement arts; trinity
The father the son and my holy ghost
T H R E E (3)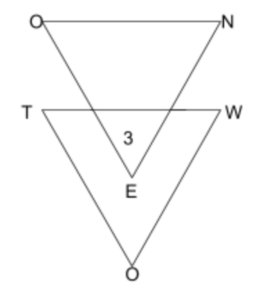 Like a Venn diagram—a triangle that can only be created by us
I'll fill it with a million truths
                              We can both testify to be true
                                       (What is shared between me and you….)
I am not a black womyn
But I am F I E R C E
I am not a black womyn
But I have been
hurt
Faced Prejudice
and made to feel so small
I am not a black womyn
But divine feminine magic flows through #metoo
I am not a black womyn
But know that if I am ever murdered (its statistically likely compared to our cis-white peers)
That [THEY] will do everything in [possessive pronoun] power to say this was my fault…
To paint a portrait of the world in which I am not worth of life
BLACK-ON-BLACK crime
TRANNY traps, seducing away men like a spider to her lair
If I am ever M U R D E R E D
There will be no justice                                                                                       
(no peace!)
I am not a black womyn
But in a world who has never prioritized either of us
I can't help but gravitate to you
Your power
See, coming out for me was a long journey
I had to discover who I was over a period of time
So I can't help but to be so attracted to this ownership
How you're cultivating space
That is representative, beautiful, equal just.
// RE: MY APOLOGIES ATTACHED //
I'm sorry for saying I had an inner black woman inside me. You made me feel understood—I claimed to be able to read you like a book. I categorized you. Reduced you to a dewey decimal. I participated in a system that put you on a shelf (BLINDLY). I'm sorry. I wanted to know the divine power that you held. As if melanin was the nectar of the Gods, and you had the key to all things magic. My upbringing did not force me to cultivate the power of the divine feminine.
I am not a black womyn
But I can see your magic
And as a trans human in this world, I feel understood.
I never meant for my love to hurt.
I just want to learn from you how fierce can feel.
・・・
We welcome you to contributing to the cultivation of this piece. We welcome your perspectives as a black womyn and other identifiers. Honoring our sacred right to our identities is a strongly held belief of ours, and as such want our process of art making to reflect this. We hope to draw parallels between our intersectional identities and stimulate discussion and critical thinking. Our work is challenging, personal and is always honoring one another.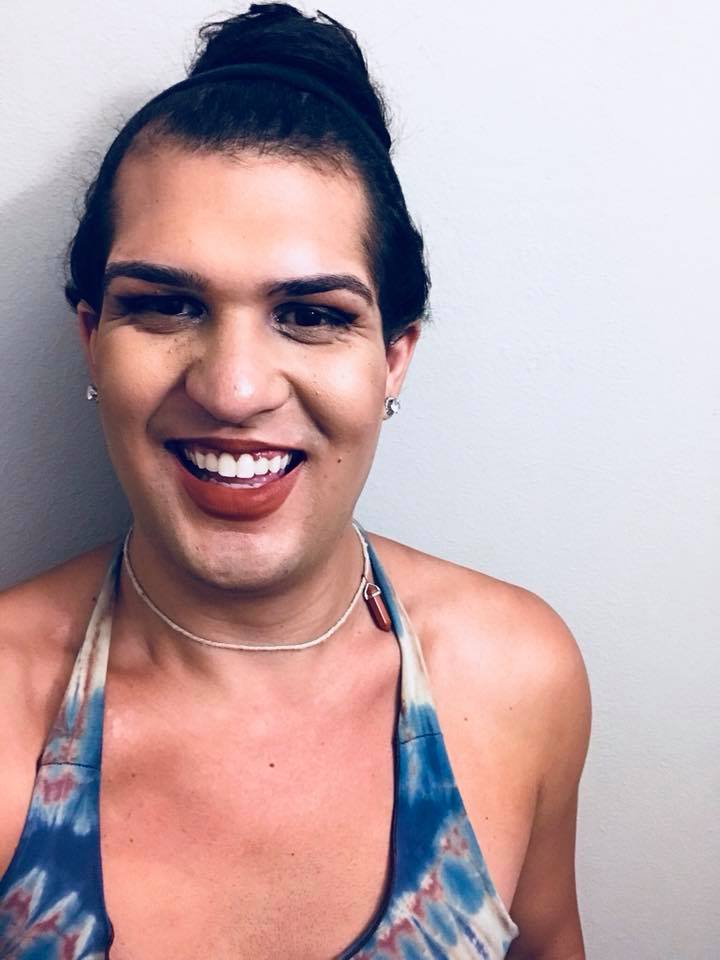 Nick (they/them/theirs): A Bio-Haiku (Baiku??)
This is Nick's bio
They are a theater maker
So they do not sleep
Nick Benz is a Trans* identified writer, theater practitioner and aspiring goth gf. Nick is a (soon-to-be) Graduate Student at Virginia Commonwealth University studying theater movement pedagogy and intersectional higher education policy.