Pictured above: Free Street Theater performers/Photo: Free Street Theater
On October 23 at 2:15 PM, the Chicago Tribune posted an article entitled "Finally, a Chicago-style storefront theater for the South Side" by theater critic Chris Jones. The purpose of the article was to introduce the "brand-new Green Line Performing Arts Center," located in Washington Park.
"The people that run the new spot say they've seen plenty of evidence that the people of Washington Park are hungry for the kind of intimate, neighborhood theater that provides an abundance of choice for citizens on the city's North Side," Jones wrote.
Jones then posted the article on his Facebook page on October 24 at 9:32 AM; it was met with varying comments of praise and criticism.
Several folks from the Chicago theater community reacted to this article on Facebook by pointing out the existence of Free Street Theater.
Chicago theater artist Emilie Modaff posted and responded to the article:
Free Street Theater was founded during the 1968 Chicago riots, "in the hopes that theater might invite a divided city to come together," according to their website's History and Mission statement. Located at 4346 West Ashland Avenue in Back of the Yards, The Storyfront is a project of Free Street Theater, and features original performance, comedy shows and community-hosted events. 
Ricardo Gamboa, Storyfront Artistic Curator at Free Street Theater, responded to this article in length with a letter to the Chicago Tribune and Jones, in particular:
Melissa DuPrey, Director of Production and Community Relations and Artist in Residence at Free Street Theater, also made a statement in response to the article:
As of October 26 1:36 PM, the headline has been updated to read "Introducing Green Line, a Chicago-style storefront theater on the South Side."
No editor's note has been posted on the Chicago Tribune article page as of October 26 3:36 PM.
"I don't say this is the only theater space—there are a number of others and many producing entities," Jones commented in response to his Facebook post. "It is just rare to have a space built to union requirements without a producing entity that will be given rent-free to a variety of professional companies. And that is aimed specifically at African-American companies. I think that is a good and overdue thing. That is all I am saying here."
Gamboa responded directly to Jones' response, pointing out the system issues that they have found in Jones' critical analysis and writing.
"In this response, you essentially agree that there are theater spaces like Free Street's The Storefront that you are aware of but do not cover," Gamboa said. "You highlight Green Light's residency program for which Free Street was consulted, a fact of which you were aware. But what I think is most problematic is your manipulative excuse and use of racial triangulation in your response that asserts that your consistent and intentional erasure of queer Latinx contributions to the cultural landscape is justifiable because you are highlighting a space aimed at serving Black theater companies. This is racially divisive and still does not address the point that you intentionally and repeatedly undermine the work of artists of color from working-class communities, upholding systemic class and racial inequality."
"And while your critical analysis and validation of our work means little to me, I refuse to let you erase the work of Latinx people, working-class people, femme and queer from the archive," Gamboa continued. "Particularly at a time when we are already targets for erasure."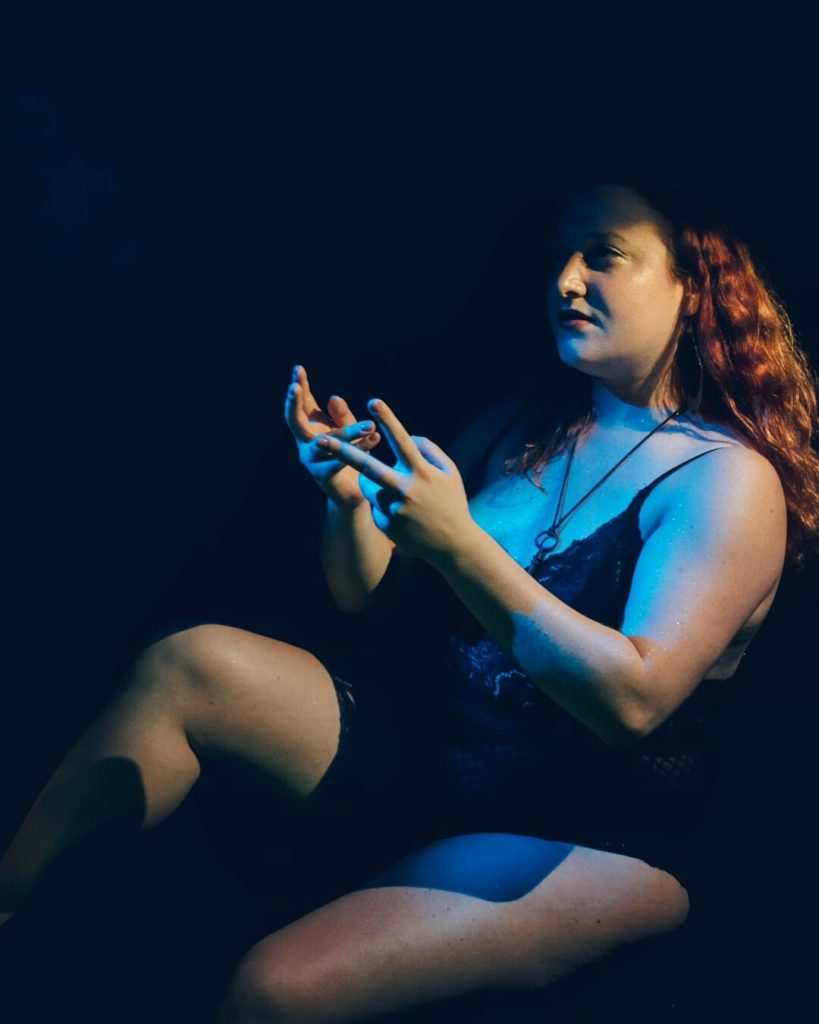 Danielle Levsky (she/her/hers) is the Theater Editor of Scapi Magazine. She is a feminist, Jew, poet, essayist, performance artist, and instructional designer. In addition to her work at Scapi, she has covered community news, arts reviews, lifestyle editorials, and cultural events for several publications. Between February 2018-2019, she completed a fellowship where she wrote a collection of community-engaged essays about her identity and heritage. She also writes typewriter poems on demand with Poems While You Wait. Follow her on her poetry Instagram to read some works in progress.