Pictured above: Beth Bradfish in Deep Green at High Concept Labs on November 14/Photo: High Concept Labs
Editor's Note: If you would like to be featured in future Scapi upcoming monthly productions lists, please email and/or add DIY Theater and Performance Editor Danielle Levsky at danielle.levsky@gmail.com to your distribution list and send along the accessibility options that are available in your theatrical or performance art show. You must have performance ticket options available for $20 or less in order to be included in the list, for pay accessibility purposes.
Our DIY theater and performance recommendations for the month of November:
Fun Harmless Warmachine
The New Colony at The Den Theatre's Upstairs Main Stage, 1331 North Milwaukee Avenue
By day, Tom works a dead end job for the man and can't get a date. But by night, he's top of the leader board, a master gamer. Othered and lonely, Tom is sucked into the Order of the Sword, an online community that seems to promise him his digital persona in real life. Developed through The New Colony's Writers' Room and inspired by Gamergate and online hate movements, FUN HARMLESS WARMACHINE is a cautionary tale of the power of fear and the seductive pull of the alt right.

This performance runs through November 4.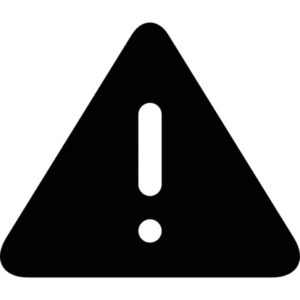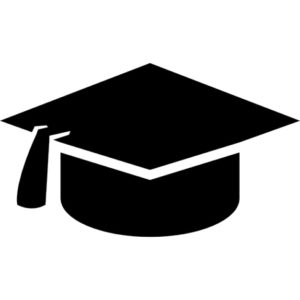 That's Weird, Grandma: Ghosts, Ghouls and Talking Potatoes
Barrel of Monkeys at the Neo-Futurist Theater, 5153 North Ashland Avenue
Gather ye 'round for a line-up of scary (and silly) stories featuring talking potatoes getting lost in the woods, Malcolm X fighting zombies, creepy slideshows that haunt old houses, and other spooky scenarios imagined by Chicago elementary school students.

This performance runs through November 4.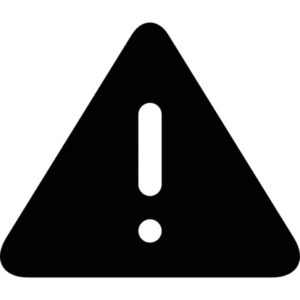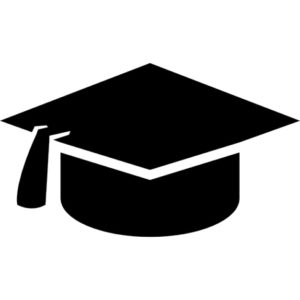 Caroline, or Change
Firebrand Theatre and TimeLine Theatre Company at The Den Theatre's Heath Main Stage, 1331 North Milwaukee Ave
CAROLINE, OR CHANGE is set in Lake Charles, Louisiana: the end of 1963. America is changing. Caroline Thibodeaux is a mother of four and a maid, working for the southern Jewish Gellman family. Caroline struggles with changes monumental and mundane, and her relationship with the young, grieving boy who lives in the house she cleans. Riveting, moving and awe-inspiring, CAROLINE, OR CHANGE features a virtuosic score by Jeanine Tesori (Fun Home, Violet) and a breathtaking book and lyrics by Pulitzer Prize winner Tony Kushner (Angels in America), the music ranges from Motown to Klezmer, the storytelling from political to magical.

This performance runs through November 11.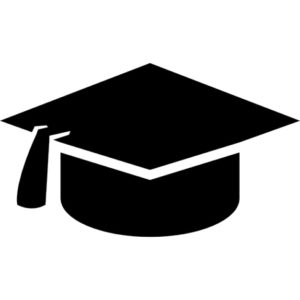 Honors Students
Wild Project, 195 East 3rd Street
Kora and Minnie are best friends. And honors students. (Duh.) They are as smart as they are mischievous. And yes they are plotting a scheme involving a lot of money and a little blood. But when their volatile relationship is threatened by Minnie's friendship with awkward YouTube sensation Megan, all bets are off. In the tradition of Heathers and The Virgin Suicides, Mariah MacCarthy's new play Honors Students asks one question: Who will survive?

This performance runs through November 11.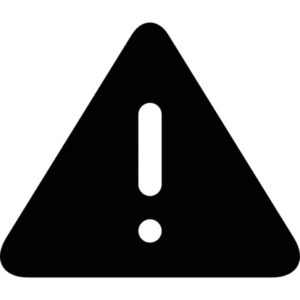 Deep Green
HCL Sponsored Artist Program at High Concept Labs 2233 Sourth Throop Street, fourth floor
Fall 2018 Sponsored Artist Beth Bradfish presents a music and sound piece for contrabass, percussion, piano and electronics. Bradfish says, "This piece is about growth – how a halo of gentle spring leaves becomes, by late summer, a full and deep green forest. You are encouraged to move around and explore the soft panels on the wall – you may be able to hear the sound with your hands and body. Pick up a Wii Remote and add to the soundscape. Or just sit and listen."

This performance occurs November 14.
Spirits to Enforce
The Passage Theatre at Berry United Methodist Church at 4754 North Leavitt Street
It's 400 years after the events of William Shakespeare's The Tempest, and the monstrous Caliban has risen as a supervillain of the island's only city. And the island's spirits? They are the superheroes, telefundraising for a production of The Tempest performed by themselves and rehearsed in their creaky submarine. SPIRITS TO ENFORCE is a funny, moving, and highly theatrical play about memory, theatre, and telephones.

This performance runs through November 17.
That's Weird, Grandma: Ghosts, Ghouls and Talking Potatoes
Barrel of Monkeys at the Neo-Futurist Theater, 5153 North Ashland Avenue
Gather ye 'round for a line-up of scary (and silly) stories featuring talking potatoes getting lost in the woods, Malcolm X fighting zombies, creepy slideshows that haunt old houses, and other spooky scenarios imagined by Chicago elementary school students.

This performance runs through November 4.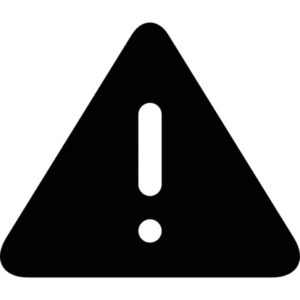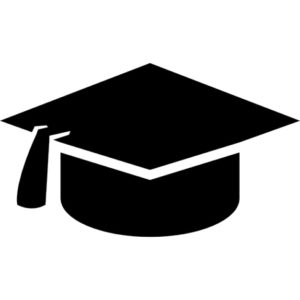 Man of the People
Three Cat Productions at Berger Park Coach House, 6205 North Sheridan Road
Man of the People considers the incredible rise and fall of John Romulus Brinkley, an American "doctor" who grew to notoriety for selling a boost for male virility in the 1920s known as the "goat gland cure." Bolstered to fame through his uncanny knack for radio, men sang Brinkley's praises and women credited their children to his intervention, but one man – Dr. Morris Fishbein of the American Medical Association – dedicated his life to seeing Brinkley burn. A tale of two giants going head to head as a populace decides, Man of the People is a true story about what happens when most everyone believes they're right.

This performance runs through November 17.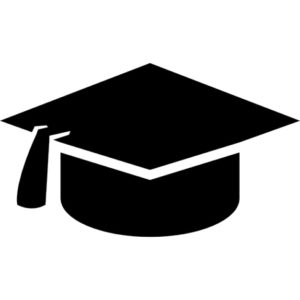 Crumbs From the Table of Joy
Raven Theatre, 6157 North Clark Street
Brooklyn, 1950. Ernestine and Ermina Crump have moved to New York with their father, Godfrey, who is seeking spiritual guidance from a man called Father Divine. In the swirling, glamorous commotion of this new city, with calls for equal rights and communist rebellion hanging in the air, the girls begin a turbulent journey toward independence and a challenging future.

This performance runs through November 18.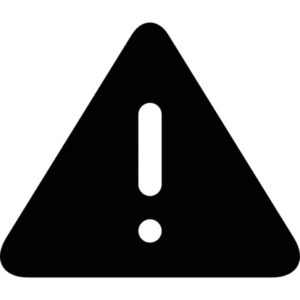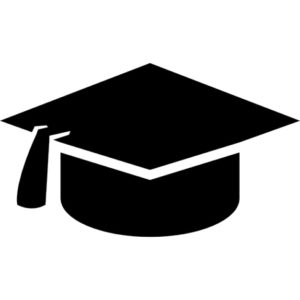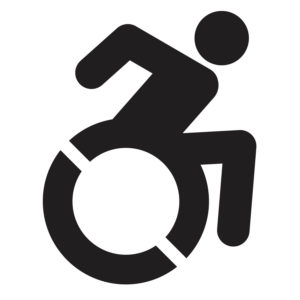 The Lonesome West
AstonRep Theatre Company at The Raven Theatre (West Stage), 6157 North Clark Street
Valene and Coleman, two brothers living alone in their father's house after his recent death, find it impossible to exist without the most massive and violent disputes over the most mundane and innocent of topics. Only Father Welsh, the local young priest, is prepared to try to reconcile the two before their petty squabblings spiral into vicious and bloody carnage.

This performance runs through November 18.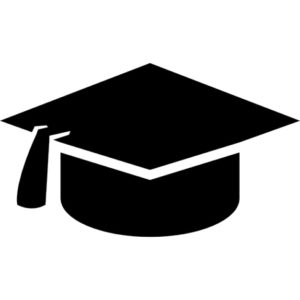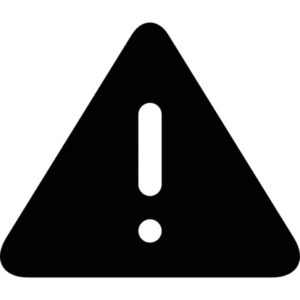 Love's Labour's Lost
Invictus Theatre Company at The Frontier 1106 West Thorndale Avenue
In Shakespeare's comedy, one of the Bard's earliest, The King of Navarre and his three friends make a vow to swear off food, fun, sleep, and women and instead focus their efforts on studying for three years. That is – until the Princess of France and her three friends come along on a political mission. What ensues is a hilarious battle of the wits where all parties learn about friendship, integrity, and love.

This performance runs through November 18.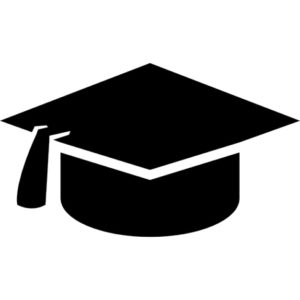 Neverland
Prop Thtr, 3502-04 North Elston Avenue
NEVERLAND chronicles the final days of Peter Pan's reign in Neverland as seen from three wildly different perspectives: Peter's, Wendy's, and Hook's. The journey from childhood to adulthood has never been so treacherous than in this "Peter Pan" in the era of Trump's America.

This performance runs through December 2.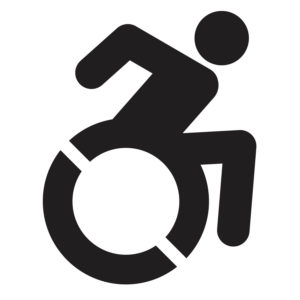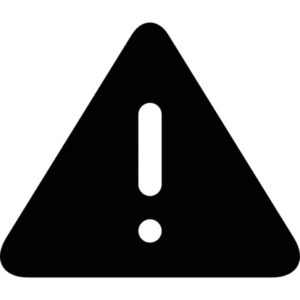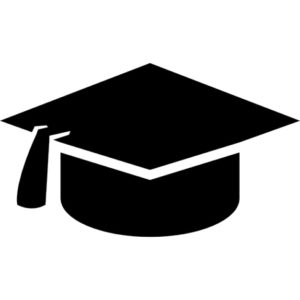 Radio Culture
TUTA Theatre, 4670 North Manor Avenue
Winner of the award for Best Experimental Writing in the Belarus Free Theatre's 2014 International Contest of Contemporary Drama, RADIO CULTURE is a fascinating example of the "New Drama" movement in contemporary Eastern European theater. By examining a single day in the life of a young Belorussian, as if under a microscope, RADIO CULTURE reveals how change can germinate inside of a person even within a culture that resists change at every step. Staged in an intimate installation, TUTA's production takes a subtly profound and unexpected journey around the globe to peer in to our interior worlds, and the irresistible, transformative power of listening.

This performance runs through December 2.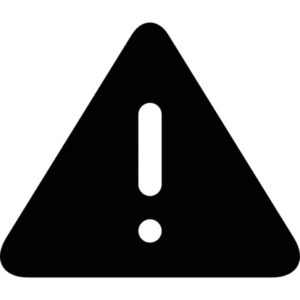 American Jornalero
Teatro Vista at UrbanTheater Company at Batey Urbano, 2620 West Divison Street
In an empty lot on a New York street corner, six men wait: For coffee. For work. For news. For their luck to change. This vital new play places a literal fence line through the center of contemporary dialogue on labor and immigration- and asks whether it's a divide that can ever be scaled. American Jornalero focuses on the plight of a group of day laborers/jornaleros in Queens. It is a portrait of the intersecting transient lives in the search for a daily wage in a land of many compromised American Dreams. American Jornalero is a compassionate, clear-eyed and illuminating look at lives and people too often ignored in the U.S landscape.

This performance opens November 1.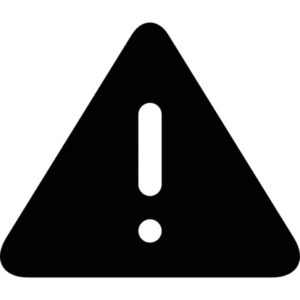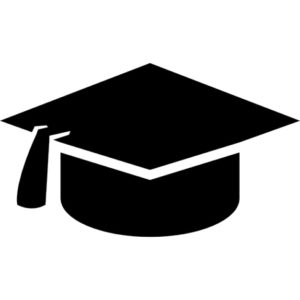 Real Life Adventures of Jimmy de las Rosas
Free Street Theater at 1419 West Blackhawk Street
This fall Free Street Theater is presenting the mainstage production of Ricardo Gamboa's The Real Life Adventures of Jimmy De Las Rosas. The plot, setting, and characters are pure Chicago. In The Real Life Adventures, a 13-year old Mexican-American boy living in Pilsen spends his days playing baseball, helping his abuela with her elote cart, and hiding the fact that he has telekinetic powers. When his mother, an undocumented factory worker, mysteriously disappears, Jimmy is determined to find her. With the help of two "pirates," he finds himself facing a pack of mutant Chihuahuas and a ruthless sweatshop owner in a high-stakes battle to reclaim the streets of his neighborhood.

This performance opens November 1.


This Bitter Earth
About Face Theatre at Theater Wit, 1229 West Belmont Avenue
This Bitter Earth reveals a deep love challenged by divisive political realities. Jesse, an introspective black playwright, finds his choices called into question when his boyfriend, Neil, a white Black Lives Matter activist, calls him out for his political apathy. As passions and priorities collide, this couple is forced to reckon with issues of race, class and the bravery it takes to love out loud.

This performance opens November 1.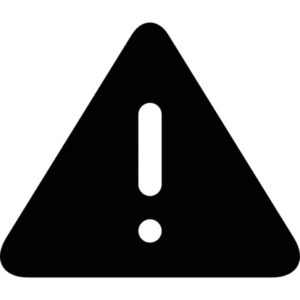 Agentic Mode
Marcela Torres at Matthew Rachman Gallery, 1659 West Chicago Avenue
Matthew Rachman Gallery is pleased to present "Agentic Mode", a performance piece by Marcela Torres as part of the programming for "On Guard", a group exhibition curated by Kasia Kay Art Projects.

This performance piece opens November 2.

The Safe House
City Lit Theater, 1020 West Bryn Mawr Avenue on the second floor of the Edgewater Presbyterian Church
32-year-old Bridget has come back home for a visit to Lansing, Michigan from New York City, where she has been getting by–but not better than that–as an actress. She is staying with her widowed grandmother Hannah, whose forgetfulness and declining physical abilities have begun to concern Bridget's uncle Matt. But in her own way, Hannah may just be the strongest member of the family. Thatcher's play, set in 1982, is a study in the sometimes unexpected ways families can support each other as they adapt to life changes and make peace with the past.

This performance opens November 2.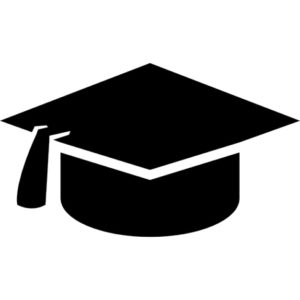 An Oak Tree
Red Theater Chicago at Athenaeum Theatre Studio One 2936 North Southport Avenue
Two Actors. One has rehearsed the play. The second has never even read it. Performed by a different person each night, the second actor will discover the play and their role at the same time as you do. In this Chicago-premiere by Tim Crouch, An Oak Tree asks, how do we transform our world in order to survive our pain? How do we create our own reality? Anything can happen in this play that illuminates the magic of theater – a cheap trick and a genuine spell all at once.

This performance opens November 3.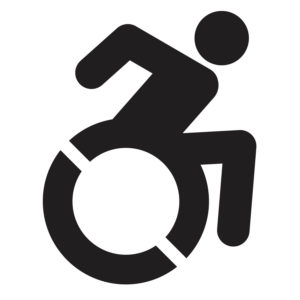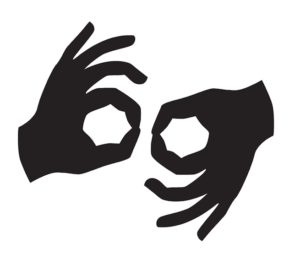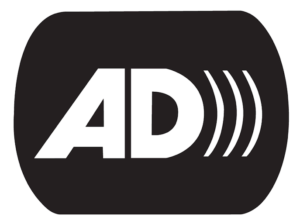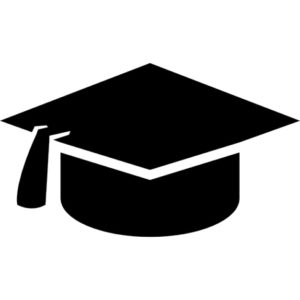 Wife Material
The Understudy, 4609 North Clark Street
Growing up in conservative Indiana, Jamie Shriner always knew what it meant to be "wife material," but as a queer, sex-positive feminist, she never fit the bill. Yet in January 2017, she found herself married to a man. What gives? In Wife Material, Shriner brings her comedic chops and pop-music sensibility to explore the pressures and constraints put on young women, and to prove that even "that girl" deserves true love.

This performance opens November 8.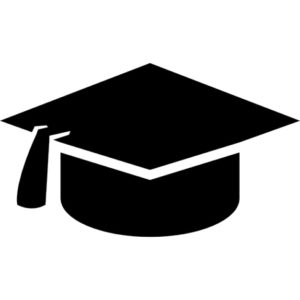 Plainclothes
Broken Nose Theatre at The Den Theatre (2A), 1331 North Milwaukee Avenue
When a violent encounter with a shoplifter leaves half of their team fired or in the hospital, the security guards of a downtown Chicago retail store find themselves under corporate investigation. Short-staffed, ill-prepared and faced with accusations of racial profiling that threaten to dismantle the crew, they're forced to decide: do we admit to something we're not guilty of to save our jobs, or do we give the higher-ups a taste of what it's like in the trenches? In the style of their breakout hit At The Table, Broken Nose Theatre and playwright Spenser Davis have assembled an all-star cast to develop this world premiere.

This performance opens November 9.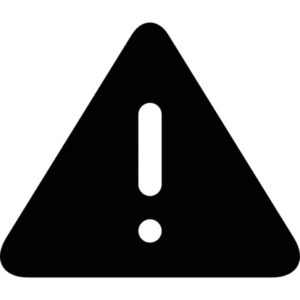 The Flora and Fauna
Apollo Theater, 2540 North Lincoln Avenue
Ginnie and Adeles friendship was forged under a dark secret. But 28 years later an inescapable event puts them both in jeopardy again. Can they help each other move on from loss before its too late? BENEFIT READING WHERE ALL TICKET PROFITS WILL GO TO THE ME TOO MOVEMENT.

This reading occurs on November 15.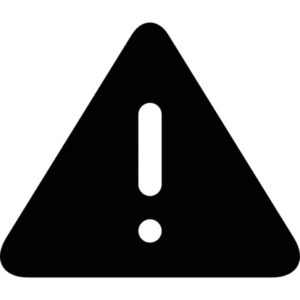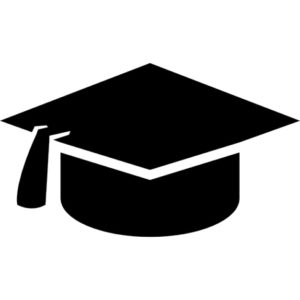 SnowGirls – The Musical
Hell in a Handbag Productions at Mary's Attic, 5400 North Clark Street
Snowmi Malone is a rebel who dreams of becoming a dancer. Her quest leads her to the cold cruel world of the North Pole, where she'll stop at nothing to fulfill her fantasy. SnowGirls explores what happens at the North Pole the other 364 days of the year – and it isn't always pretty.

This performance opens November 15.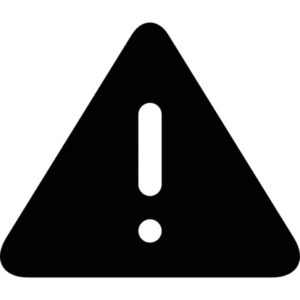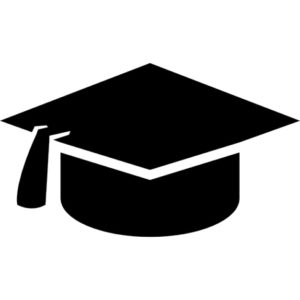 The Long Christmas Dinner
Chicago Fringe Opera at the Chopin Theatre, 1543 West Division Street
American playwright Thornton Wilder (who wrote Our Town) adapted his own play for German composer Paul Hindemith's 1963 English-language chamber opera. A series of Christmas dinners are celebrated by one family over a period of ninety years, fused into a single, long meal. Hindemith's expressive music reveals what Wilder called the "mill of time": a simultaneous view of the past, present and future, allowing us to choose whether to perceive such overlap as misfortune, or consolation, or both at once.

This performance opens on November 16.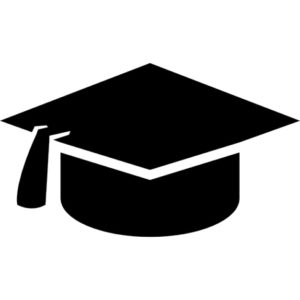 Queero: Monomyth: First Wave
Subversion Productions at Voice of the City, 3429 West Diversey Ave, Suite 209
Queero is an investigation of the connections between fighting and queerness using the Hero's Journey as a scaffold for storytelling, incorporating theatrical violence, animation, projection mapping, text, and movement to physicalize, reenact, and travel through the oppression of queer folk, combatting systems of oppression and leading to acceptance and triumph. Begun as a spoken performance piece entitled "Pants" as a part of Nothing Without a Company and The Living Canvas' production of [trans]Formation (2017), Queero has seen two additional iterations at Salonathon.

This performance occurs on November 16 and 17.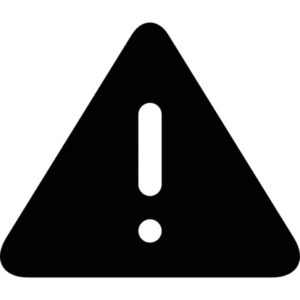 Paragon, a Sci-Fi and Fantasy Play Festival
Otherworld Theatre Company, 3914 North Clark Street
PARAGON is a short-play festival dedicated to furthering Otherworld Theatre's mission of growing the genre of Science Fiction and Fantasy Theatre through the discovery and promotion of new artists and works. In this festival, there is something for everyone. Audiences can enjoy stories of all sorts, from the cerebral to the pulp adventure tale. Even better, many of the playwrights will be in attendance, giving audience members chance to have conversations with them in person.

This festival occurs on November 17 and 18.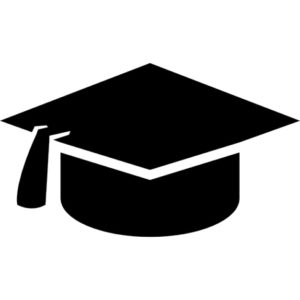 HeLa
Sideshow Theatre at Greenhouse Theater Center, 2257 North Lincoln Avenue
1951: A mother of five visits the "colored" gynecology ward of Johns Hopkins, knowing something unusual is happening in her body. 1981: A child watches Carl Sagan's Cosmos on a basement television in Chicago as her auntie plays bid whist upstairs with the neighbors. The Distant Future: A gold-plated flying saucer hovers over the Earth, its pilot watching and waiting patiently as stars gently twinkle in her hair. All three stories connect, collide and expand, blending Afrofuturism with the true story of Henrietta Lacks and one little girl's love of science. This winter, journey from East Baltimore to Chicago's West Side to outer space, as J. Nicole Brooks' new play explores who has the power over the stuff we are made of.

This performance opens November 18.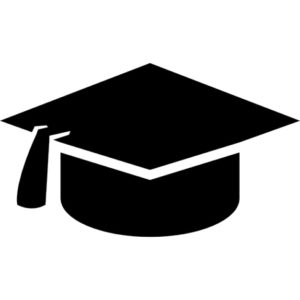 OUT FRONT
About Face Theatre at Theater Wit 1229 West Belmont Avenue
Since 2013, AFT's OUT FRONT series has presented workshops and readings of new work exploring LGBTQIA themes. Join us for a FREE reading of: TRANS SCRIPTS, PART I: THE WOMEN by Paul Lucas. Seven remarkable transgender lives, intertwined in one beautiful tapestry. This show is a rare thing for Chicago audiences: trans women's tales told entirely in their own words – brought to life exclusively by transgender actors. Funny, articulate, and gripping, Trans Scripts shares stories from our gender diverse community seldom witnessed in any theatre. Human. Essential. Spanning a wide spectrum of generations, nationalities, ethnicities, and backgrounds.
This reading occurs on November 18. Please RSVP via e-mail at insider@aboutfacetheatre.com to reserve your seat as seating is limited.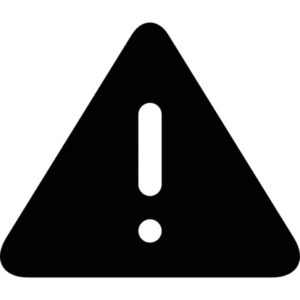 Boombox: a (sort of) solo show
Brown Paper Box Co. at The Frontier, 1106 West Thorndale Avenue
BOOMBOX is a (sort of) solo sketch comedy show timed out to a pre-recorded cassette tape. The boombox serves as the music, sound effects, and scene partner as Hannah maneuvers the day of a working actor. Once they press "play," there's no stopping them or the show. Through characters, sketches, and song, Hannah reveals a world in which constant noise is the norm, success is mandatory, and the quest for peace is never-ending.

This performance occurs on November 26 and December 1.
The Shit Hole
This is a moving variety show that showcases 25-30 constantly changing performers at each of the productions, each doing 4-minute sets. If sensitive content is included in a set, the performers provide a trigger warning before their set. Because the show moves around to different locations, wheelchair accessibility is not guaranteed.

There are typically one to three shows per week. Message

shitholeinfo@gmail.com

for details.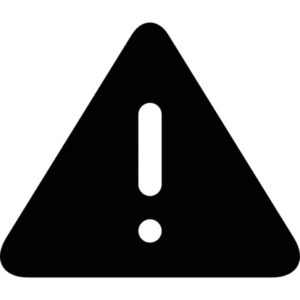 ---
Key to our Symbols for Accessibility:
Wheelchair Accessibility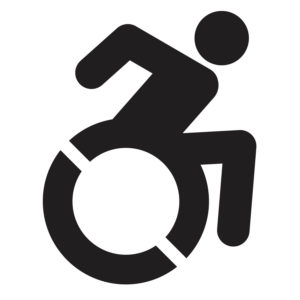 Audio Description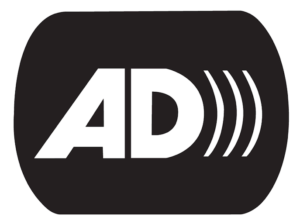 Closed Captioning (CC)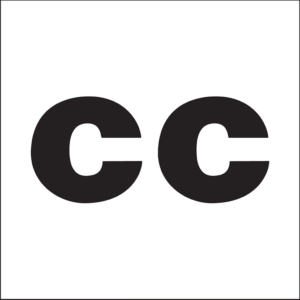 Opened Captioning (OC)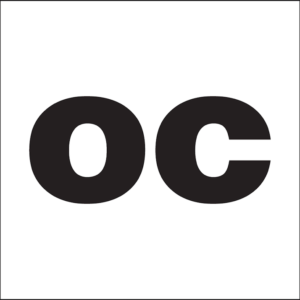 Assistive Listening Systems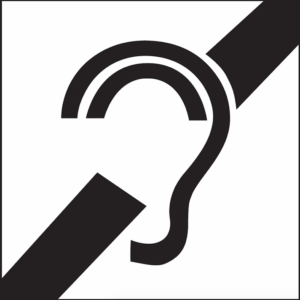 Sign Language Interpretation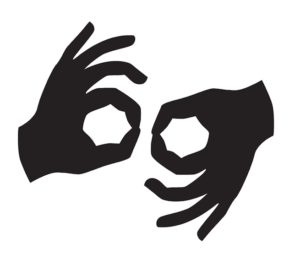 Accessible Print (18 pt. or Larger)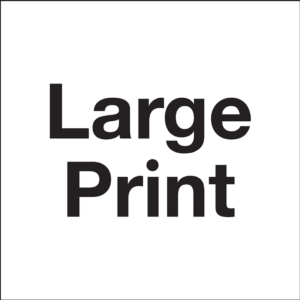 Pay Accessible – Pay What You Can 

Pay Accessible – Free Tickets Available 

Pay Accessible – Discounted Pricing (Student, Industry, Senior, etc.)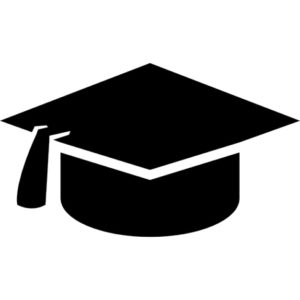 Trigger Warning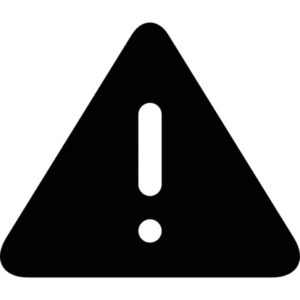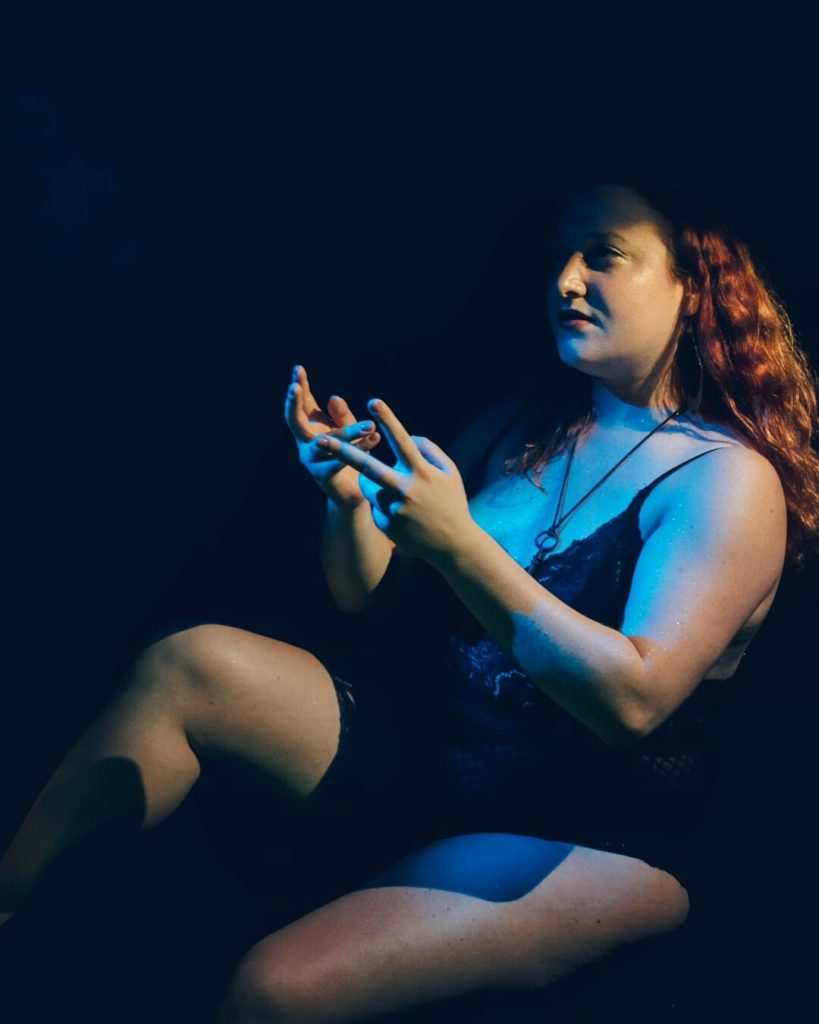 Danielle Levsky (she/her/hers) is the Theater Editor of Scapi Magazine. She is a feminist, Jew, poet, essayist, performance artist, and instructional designer. In addition to her work at Scapi, she has covered community news, arts reviews, lifestyle editorials, and cultural events for several publications. Between February 2018-2019, she completed a fellowship where she wrote a collection of community-engaged essays about her identity and heritage. She also writes typewriter poems on demand with Poems While You Wait. Follow her on her poetry Instagram to read some works in progress.