Pictured above: Paul Brennan, Zoe Pike, Robert Puig and John Francis Klingle in The Uploose Odditorium's Spookey-Ookey Bash/Photo: Katya Pietruszka
Editor's Note: This is an expression by Shoshana Rice in response to Uploose Odditorium's seventh sketch show Spookey-Ookey Bash in a poetic form; it is followed by information about the work and process.
In the Uploose Odditorium's seventh show, the Spookey-Ookey Bash, the comedy troupe performed a variety of sketches along Halloween and fall themes. Between a Which Witch dating show, a story of a grim reaper who doubles as cupid, an audience-participatory toilet paper mummy fashion show, and much more, it was a night of warm silliness and hardy laughs.
・・・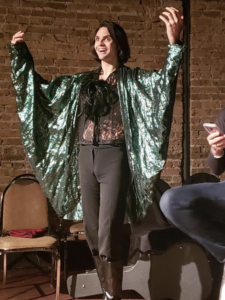 Come one, come all:
"A night of unhinged, unpredictable, uninhibited entertainment."
Clowns with chainsaws?
Naked dancers making whale calls?
3D acid-trip multimedia?
Plain brick building. No windows.
Visualizing the Prop Thtr plopped in the countryside. Eerie, haunted.
Open the door and… boo!
A sparkly "Uploose Odditorium" sign cut out of
purple, yellow and blue construction paper.
Cute plastic skeletons and fake spider webs.
Vintage red walls, chandeliers,
80s vibe Halloween music, a disco ball.
Welcomed by fluffy, pink bathrobe human,
Passed giant lab coat guy and hot bodycon dress human,
Ran into heavy eyeliner human.
Contagious conformists to this whirling atmosphere,
thick with big smiles and fun-loving vibes.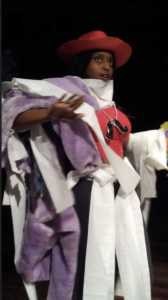 Roll up those sleeves for an injection of fall charm.
Bloodthirsty monsters inhibited by tax forms.
Husbands drowning in a confusing sea of beauty products.
On a wild venture on this sick dose of October kicks:
A philanthropic grim reaper,
Competitive thirsty witches,
And disgusting scented candles.
Side effects include knees prone to slapping.
・・・
Entirely written and directed by the ensemble members themselves, Spookey-Ookey Bash, the seventh installment of the Uploose Odditorium ensemble, starred Jessica Kearney, Leemichael Huston, Chloe Speshock, Paul Brennan, John Francis Klingle, Robert Puig and Zoe Pike.
While still seeming thoroughly well run, the night's tone was deeply casual. Zoe Pike, a performer and founder, made an opening announcement explaining that they had no rules, inviting everyone to get up and get a beer, come and go, take pictures, etc. whenever they wanted.
But then, the evening flowed seamlessly, where every detail of the costumes, set pieces, characters and transitions looked acutely thought-through. Once or twice. between sketches, an actor might have shouted across the stage to retrieve a prop, but in a way, it just came off as an extra dose of comedy and an illustration of the cast's ease and approachability.
The comedy showcase was cleverly written to be consistently relatable and light-hearted all throughout, poking fun at everyday situations without ever pushing any judgments or social commentary.
Uploose Odditorium performances occur the second Friday of every month at Prop Thr, 3502 North Elston Avenue. The next performance will take place on November 9, entitled The Hollandaise Special. More information can be found through propthtr.org/the-uploose-odditorium.html or facebook.com/events/259025228092868/?ti=as, via email at theuplooseodditorium@gmail.com or on their Facebook page, facebook.com/theuplooseodditorium.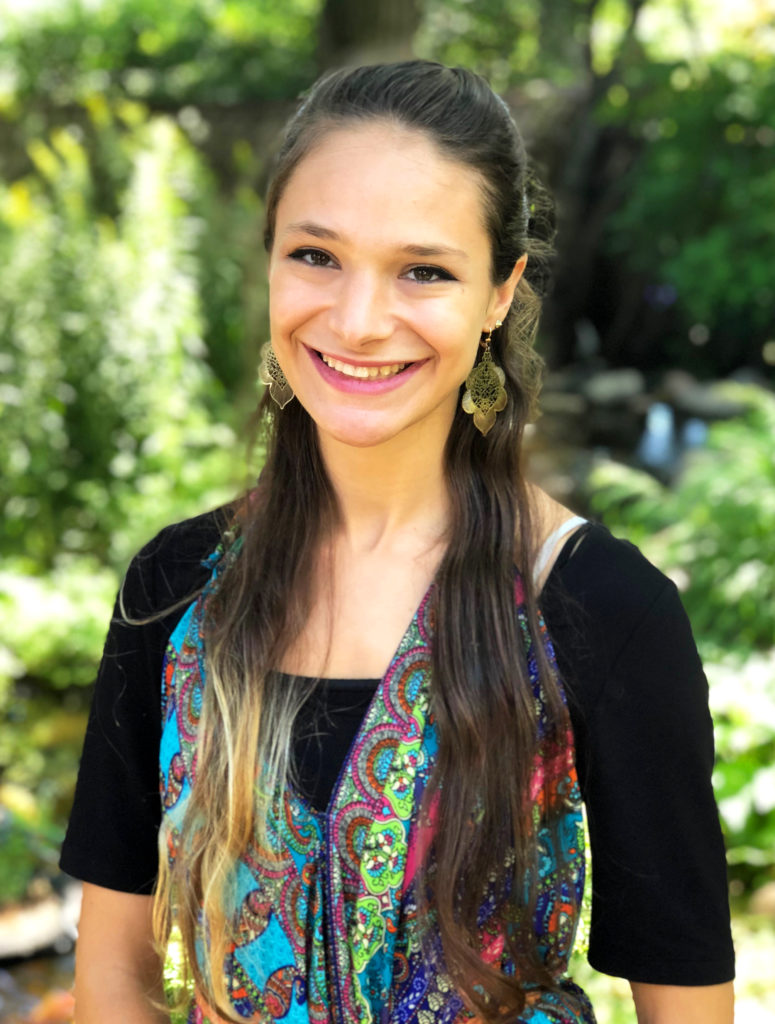 Shoshana
 Rice (she/her/hers) is a Chicago-based freelance journalist who studied English and art studio at the College of Wooster. Also a photographer, avid traveler, outdoors enthusiast and Jewish educator, she loves art of every variety and connecting people to new ideas. She has written about topics ranging from non-profits in Uganda to dance festivals in Israel, and you check out more of her work on
her website
.